SUBSCRIBE TODAY
Power Equipment Trade offers six dynamic issues per year with industry news, new products, dealer focused selling strategies and more. When you combine the hard copy with our PETnet e-newsletter, we've got the industry covered from top to bottom. The best part? Subscriptions are free to those who qualify.
PETnet Online Newsletter: Monthly e-newsletter of Power Equipment Trade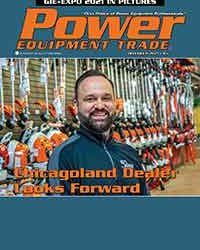 COVER STORY- Chicagoland Dealer Looks Forward - ELGIN, Illinois – The year 2020 marked Russo Power's half-century anniversary for the family-owned and operated retailer. Since 1970, Russo has evolved from a hardware heritage to a multi-location company specializing in...