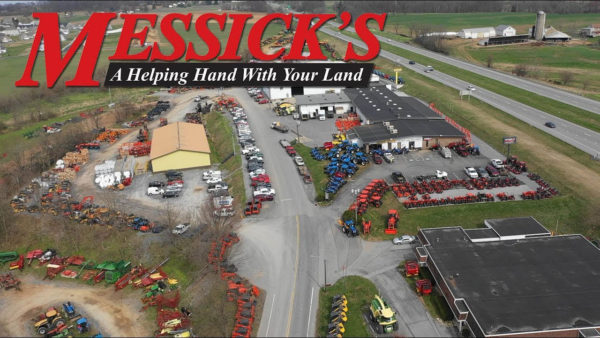 Aided By Social Media, Dealer Recovers Loader
Call it a Facebook assist: After the owners of Messick's Farm Equipment in Elizabethtown, Pa. posted clear video of thieves stealing a compact track loader from the dealership's Bendersville, Pa. branch in early October, the post quickly garnered 1,500 shares and customers were giving tips and staying on the lookout. Within hours a truck-trailer combo matching the description was spotted broken down less than 40 miles away. Never the brightest bulbs in the first place, the thieves had grossly overloaded their overmatched trailer—also reported stolen along with the truck—with a 9,300 lb. Kubota machine that soon led to suspension and wheel failure. No one was arrested, but the truck, trailer and loader owners were able to recover their property.
Messick's is well-known in the region as a major ag and construction dealership in addition to lawn and garden products at five Pennsylvania locations. The company's web site boasts more than 250 brands represented across those three industries, and a blockbuster annual Christmas light show at the Elizabethtown location routinely draws thousands of visitors and raises thousands of dollars for charity.
Quite active on social media, Messick's has an extensive Youtube channel where they usually post a couple of videos a week. A video recounting the theft and product recovery has more than 350,000 views and counting since it was posted in mid October.
Walbro, LLC has announced an organizational restructuring build around three autonomous business units—each business unit will have its own operations, engineering, finance, sales, program…
Makita is continuing its commitment to future growth in the U.S. market with the purchase of 80 acres in Georgia. The land, located northeast of Atlanta in Hall County, is the target for…
VP Racing Fuels, Inc., a global leader in performance fuels, lubricants and additives, has announced the appointment of James McVey to Business Development to focus on the OEM business. "James…