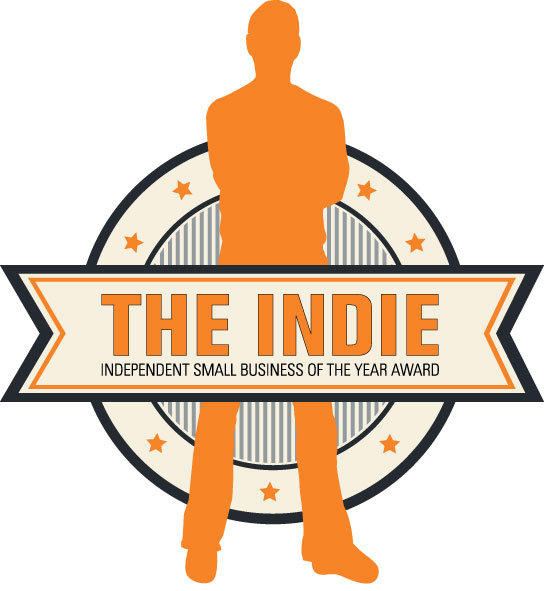 Independent We Stand invites both the public and business owners to help promote the importance and strong economic benefits of "buying local" through the eighth annual Indie Award. The contest provides a chance for the winning independent business to reinvest in themselves through a branding, advertising and public relations makeover valued at $25,000.
Getting involved is as easy as nominating locally owned small businesses that go above and beyond to support their communities through charitable donations and community outreach. The web-driven small business of the year contest also gives supporters the opportunity to acknowledge businesses that exceed customer service expectations and also grow their local economies.
"With small business optimism at a record high, consumers have a chance to boost that positive outlook even more through this contest," says Bill Brunelle, co-founder of Independent We Stand. "We want to help bolster the efforts to grow small business, just like our members do every day in their communities, by giving customers a platform to recognize their favorite indie businesses. The bottom line: we all win when small businesses succeed and people buy local."
Anyone can nominate a small business online no at IndieBizAward.com. Voting begins as soon as a business is nominated. Consumers can vote a maximum of three times per 24 hour period from the same IP address. Any locally owned and operated business in the U.S. is eligible to enter the contest. The nomination phase and initial voting run through Nov. 11. Semifinalist voting begins Nov. 19 and ends on Dec. 16. The announcement of the Indie Award winner will be made on Dec. 19, 2018.
The winner of the 2018 Indie Award will receive:
• Branding, advertising and public relations makeover from independent advertising agency — The Meridian Group — valued at $25,000
• Plaque to display at winner's business
• Public relations and social media recognition
• Quarterfinalists receive an Independent We Stand Premium Membership, for life
Previous winners include:
• A. Dodson's: a retail and gift shop with three locations in Virginia featuring a round-up program for charities of its customers' choosing
• Trio Hardware: a hardware and paint shop located in New York that proudly sponsors local sports teams and a high school robotics team
• Life's Memories & More: a scrapbooking store in Massachusetts whose charitable crafting efforts include supporting the military through a greeting card program and knitting scarves for breast cancer awareness
• Carr Hardware: a family-owned and operated hardware store with locations in the Massachusetts Berkshires and Northern Connecticut that proudly supports numerous charitable organizations and provided its customers a platform to support hurricane relief efforts for those affected by Hurricane Harvey last year
To nominate and vote for your favorite small business, visit www.IndieBizAward.com.
The Indie Award is made possible by The Meridian Group, Independent We Stand presenting sponsor Stihl Inc. and supporting sponsors Do It Best Corp and PPG Paints.