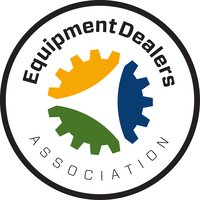 New this summer, the Equipment Dealers Assn. (EDA) will offer a webinar mini-series aimed at addressing common workplace issues. Created for dealership human resources professionals, the remaining two in the series of 30-minute workshops led by EDA's general counsel Natalie Higgins will cover employee discipline best practices and sexual harassment prevention. Higgins, a labor and employment attorney practicing in Missouri and Illinois, has worked for EDA for the last four years as general counsel and will share her insight on these common workplace challenges.
HR Workshop Wednesday Schedule:
• July 10: Adopting And Implementing Best Practices In Employee Reviews And Discipline
• August 14: Understanding Best Practices In Sexual Harassment Prevention: Avoid A #MeToo Claim At Your Dealership
All HR Workshop Wednesday webinars are free for dealer members and will start promptly at 12noon CST. Prior to each webinar, registrants are invited to submit questions to be answered during the presentation. There will also be an opportunity for additional Q&A following each webinar.
Register at https://zoom.us/webinar/register/WN_ZcX3rwXBToOGucqSJq3sdg