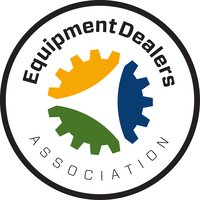 Officials with the Equipment Dealers Assn. recently praised President Trump's recent efforts to ease tensions with Canada and Mexico after removing tariffs for steel and aluminum imports from Canada and Mexico. In exchange, all retaliatory tariffs imposed by Canada and Mexico would be removed from U.S. goods. "We applaud these efforts but ask the President strive to build rather than burn bridges with our other trading partners. Trade is essential to our industry and the American economy." said Kim Rominger, President and CEO of EDA.
Meanwhile, after trade talks between the United States and China broke down in mid May, the Trump Administration announced an increase in tariffs on $200 billion worth of Chinese goods to 25%. "EDA supports fair trade and we are in agreement with President Trump that we must attempt to correct this problem with China which that has evolved over decades. These tariffs, however, especially in an already down agricultural market, will exacerbate the situation rather than resolve it." continued Rominger.
He added that tariffs will negatively impact not only the equipment manufacturing industry but also the entire U.S. economy. The EDA continues to remind both Congressional leadership and the White House that tariffs are counterproductive and that U.S. equipment businesses and families across the country are ultimately left paying the tab, said Natalie Higgins, VP of Government Relations for EDA.