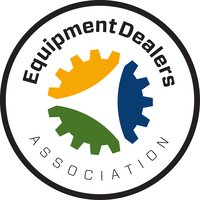 The Equipment Dealers Assn. (EDA) will host Lance Formwalt of Seigfried Bingham Tuesday, August 6, 1:00 p.m. EST as part of their ongoing webinar series. 
Retail "non-recourse" finance contracts can become the dealer's liability when a customer can't pay the lender. This situation happens fairly frequently and tends to increase when customers are facing tough economic times. In these circumstances, dealer exposure is often the result of not following the correct procedures to help ensure that a UCC financing statement is filed to give the lender a first priority security interest in the financed equipment. 
Formwalt will educate viewers on steps dealers can take to help reduce risk on future transactions.
Register: zoom.us/webinar/register/WN_fmk9IGMpQDehmRjOgfe6Nw