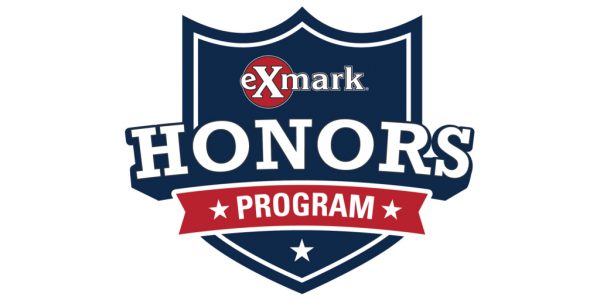 Exmark Salutes Military, First Responders
In recognition of the hard work, dedication and service of our military personnel and first responders, Exmark has launched a new Honors Program. Through the Honors Program, current and former military members and first responders are entitled to a discount of up to $1,500 on a new Exmark mower.
"We salute these heroes and recognize the tremendous debt of gratitude we owe them for their service, and the time commitment it requires," Exmark General Manager Daryn Walters comments. "With the Honors Program, Exmark is making it easier for them to spend less time maintaining their lawns and more time doing the things they love."
The program is open to all current and former military, law enforcement, fire, rescue and EMT personnel, and includes all new Exmark Radius, Lazer Z and Navigator zero-turn riders, Staris and Vantage stand-on riders and Turf Tracer walk-behind models. Discounts range from $300 to $1,500 off CSP or national promotion price, depending on model.
See exmark.com/honors for a complete breakdown of equipment discounts and customer eligibility requirements for the Exmark Honors Program. The program runs through October 31, 2020.
Train the trainer workshops from EETC are back for 2022, with two just announced: July 12-14 and July 19-21 in North Carolina. Each workshop is limited 16 attendees, and pre-registration is…
VP Racing Fuels, Inc. has announced the promotion of Ben Dolan to Vice President of Marketing. "The VP team takes pride in having star players in every division and at every level," says Alan…
Kohler Co. has announced that its Power Group has signed an agreement to acquire multinational Curtis Instruments, headquartered in Mount Kisco, NY. Curtis is a leading electrification…