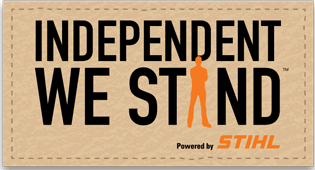 Independent We Stand Announces Quarterfinalists In National America's Main Streets Contest
With more than 494,000 total votes cast for 216 entrants during the nomination phase of the 2021 America's Main Streets "Road to Recovery" contest, Independent We Stand is pleased to announce the quarterfinalists and the start of the next phase—and one step closer to the $25,000 prize. The goal of the contest is to draw attention to the small businesses that line American's Main Streets, which function as community pillars, bringing residents together during a time when many have been apart. The economic vitality of our Main Streets is one way we will continue the "Road to Recovery" in response to the COVID-19 pandemic.
Semifinalist online voting begins November 15 and runs through December 12, 2021. The winner of the "America's Main Streets" contest will be announced December 20, 2021, with a "Show Your Main Streets Some Love" celebration scheduled for some time around Valentine's Day, in February 2022.
To vote online for quarterfinalists in the "America's Main Streets" contest please visit MainStreetContest.com.
In addition to the $25,000 cash prize, contest prizes include: a Stihl Equipment Certificate for $1,000 worth of Stihl equipment good at any Stihl dealer in the U.S.; Do it Best Corp. $500 shopping spree; tmbr Flooring $500 shopping spree; Nationwide Marketing Group $500 shopping spree; public relations and social media recognition, a special plaque for the winner to proudly display.
You don't want to miss the 2022 edition of Equip Exposition, and you certainly don't want to miss the chance to see all that the Louisville show has to offer for the affordable investment of…
All Kohler diesel-fueled engines are approved to use HVO in the U.S., in line with ASTM D975 standard. In February, Kohler had announced approval to use HVO for all its diesel engines in…
In 2021 alone, natural disasters caused $145 billion worth of damage across the U.S.—and experts are forecasting above-normal hurricane and wildfire seasons this year. Since 2012, Oregon…