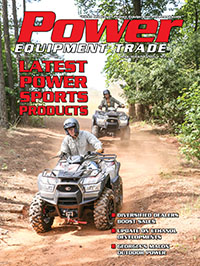 Power Equipment Trade magazine's July/August 2015 issue features Macon, Georgia's Macon Outdoor Power and their 27 years in business. Another article discusses diversifying product lines and thinking "outside the box" to increase sales and boost profits. A special section highlights the latest in Power Sports products and technology. The latest ethanol news and developments are covered in a special column, and another article urges dealers to adopt good customer privacy policies and information security programs. Other sections cover the latest industry news and new products.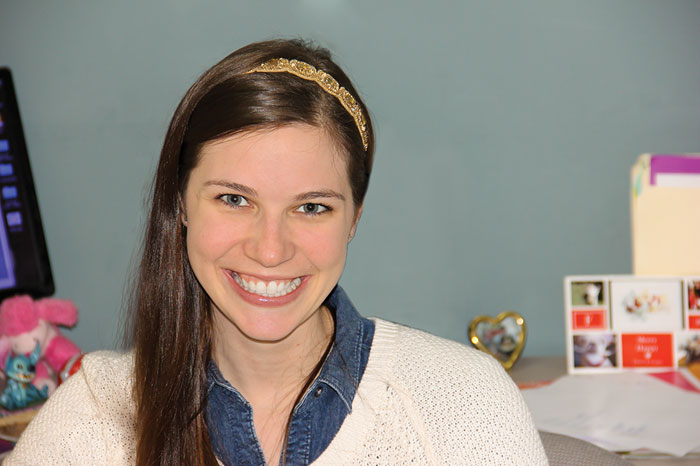 In the July/August 2015 edition of PowerLines, Power Equipment Trade magazine Managing Editor Jessica Johnson laments about her 'summer slump'. Johnson writes, "This was by far the most challenging issue to put together so far this year, and I almost don't know why. See, I can't exactly put my finger on it. I can't really figure out, is it me? Or is it the changing landscape of the industry? Or is it the south's oppressive heat? One of the three power equipment dealerships in the area that PET's home offices are in closed a few weeks ago. The PET staff has speculated as to why it might have folded, but we didn't reach out to him. We've just chalked it up to the ever-changing economy. Then, as I was calling around to dealerships asking questions about diversification tactics and products that help boost their sales, I had a very hard time actually getting guys on the phone."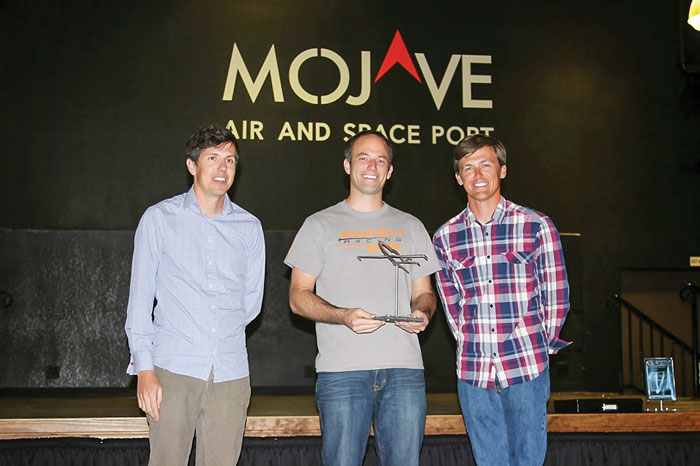 Briggs Purchases Billy Goat Industries; Gravely, Stihl Sponsor Keynote; Kubota Expands U.S. Manufacturing; Efco Announces Regional Manager; Grasshopper Wins NAEDA Dealer's Choice; OPEI Survey Shows Consumers Not Ready; Altoz Launches 'Power Up' Promotion; Stihl Competes In Air Races, Wins Award; OPEI, NALP Announce Press Conference; Stihl Timbersports Sets New World Record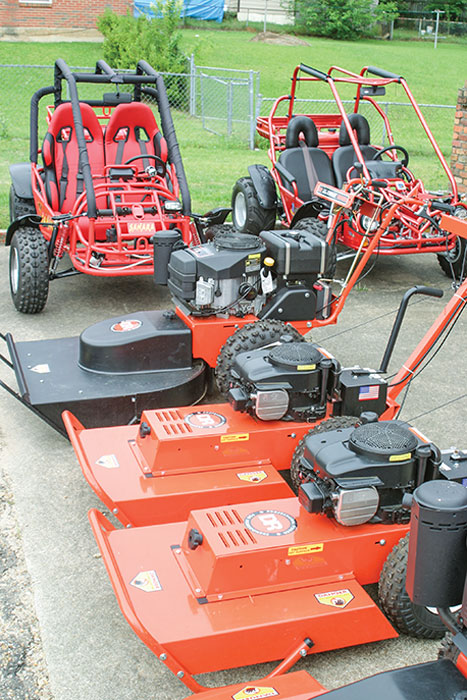 When the average consumer walks into a lawn and garden dealership, they expect to see exactly what they see: chain saws, pole pruners, oil products and lawnmowers, lots of lawnmowers. However, step inside many lawn and garden dealerships and you will find the typical line up, plus a few racks of work clothes, or a few wood stoves with stacks of pellets and possibly a few all-terrain vehicles. Or maybe even kayaks and stand up paddleboards. Diversification is not a new concept by any means. In fact, in 1995, Power Equipment Trade covered "cutting edge" ideas for diversification that can lead to a boost in profits, no matter the season. Some of those specialty items have been helping to fill niche sales for dealers for decades—and are still in place at many shops today. According to the 2014 PET Dealer Survey, nearly 40% of responding dealers that self-identified as diversified dealerships said they sell recreational equipment (ATVs, watercrafts, karts, scooters, etc.)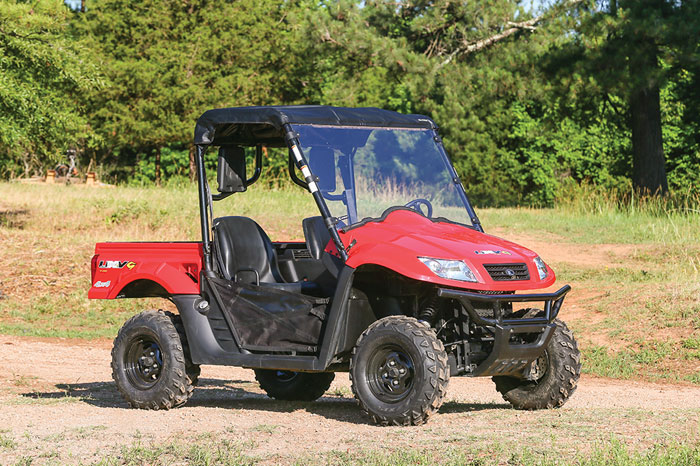 Exmark 500S, 700S UTV; JCB Workmax 800D; Gravely Atlas JSV; Toro 500 EFI, 700 EFI UTV; Polaris Brutus UTV; Cushman Hauler 4x4 UTV; Kymco UXV 500i G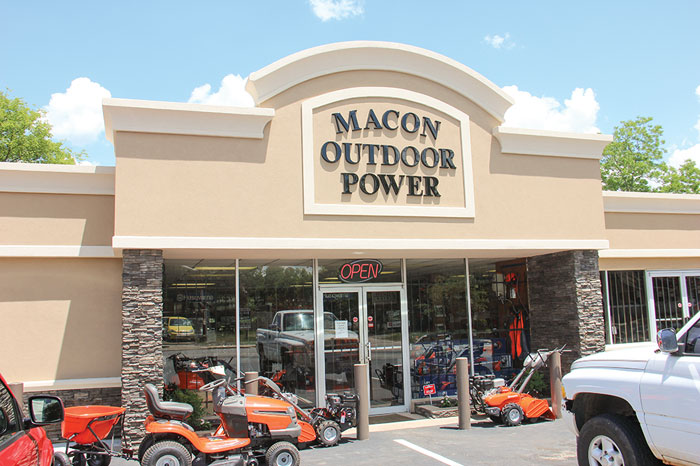 Power Equipment Trade magazine Associate Editor Jay Donnell visits Macon Outdoor Power in Macon, Georgia. When Stan Eversole purchased a small engine repair shop called Knapp Equipment Co. in 1988, he hoped to one day grow the business into a mainstay in the Macon community. Eversole, a 1977 graduate of the University of Georgia, decided to change the name of the company to Macon Outdoor Power after several years and then, in 1994, he packed up and moved to the store's current location. Eversole is not only the owner, but handles all the administrative duties including bookkeeping. Eversole owned a prominent lawn maintenance company for many years, but in 2000 he decided to sell it in order to focus on Macon Outdoor Power. In the beginning, the store carried numerous lines of equipment, but when Husqvarna became aggressive in expanding its product lines Eversole began to take notice.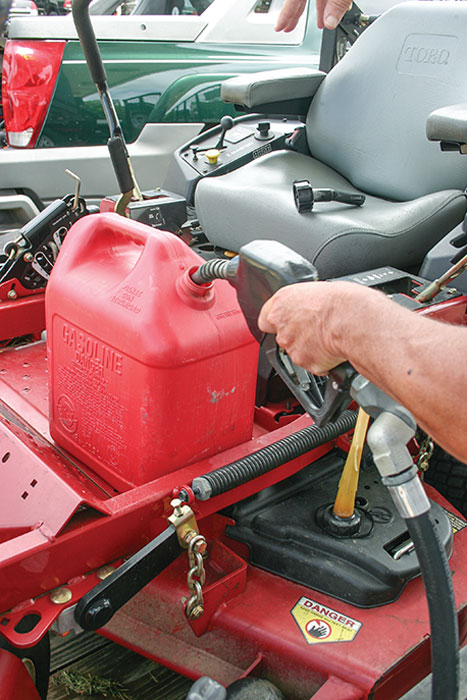 Power Equipment Trade magazine Editorial Adviser Dan Shell discusses ongoing ethanol issues. Two recent federal announcements kept ethanol in the news in June as the U.S. Environmental Protection Agency (EPA) released long-awaited ethanol blending requirements for 2014 and 2015, and the U.S. Dept. of Agriculture (USDA) announced a new program to provide up to $100 million for gas station owners to help reach a goal of doubling the number of blender pumps installed across the country in order to supply higher ethanol blends to consumers and meet renewable fuel usage objectives as outlined in federal legislation passed in 2007. Meanwhile, as E15 availability continues to spread outward from its main concentration in the Midwest where most ethanol is produced, the impact on consumers from higher level ethanol fuel blends remains underestimated, lawn and garden industry officials say, and requires much more consumer education.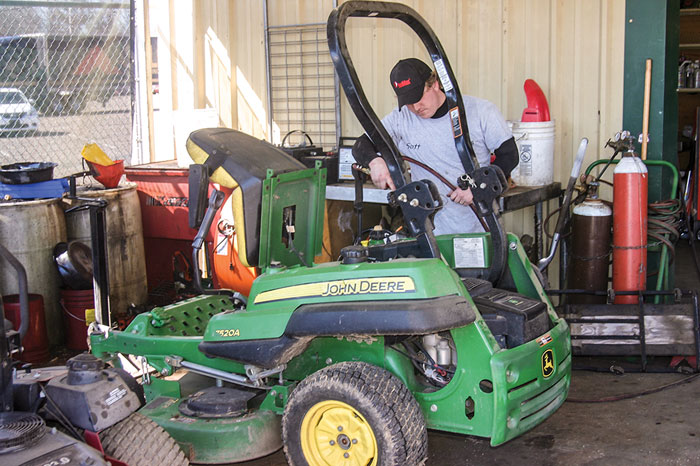 John Walker, President of Aftermarket Services Consulting Co., Inc., discusses developing a focus for your business. Walker writes, "Over the years equipment dealers have experienced the erosion of margins on their complete goods sales. Too many equipment dealers fail to generate the amount of sales necessary for financial success, manufacturers continue to pressure their dealers for increased market share, and in too many cases market share becomes the determining factor of dealer survival, and that comes at a price to the dealer. An objective comparison of equipment dealers suggests that most industries have similar lines of products, a lift truck is a lift truck, a tractor is a tractor, a back hoe is a back hoe, etc., but some competitive products that perform in the same manner may have more "bells and whistles" than others."

Lance J. Formwalt, a member of the Equipment Dealer Practice Group at Seigfreid Bingham, P.C., who serves as legal counsel to the North American Equipment Dealers Association (NAEDA), discusses customer data and privacy. Formwalt writes, "Unless you've been lost at sea the last year, you have heard about the theft of credit card data from millions of customers of Target, Home Depot, K-Mart and Nieman Marcus, concerns about the collection of call data by the National Security Agency (NSA) and countless other stories about privacy. You understand how this impacts you as a customer, but do you know how you are impacted as a business owner? Privacy policies and information security programs are no longer just for big retail chains. The information-gathering technology that you are selling your customers put you squarely in the middle of the debate about privacy and use of customer information."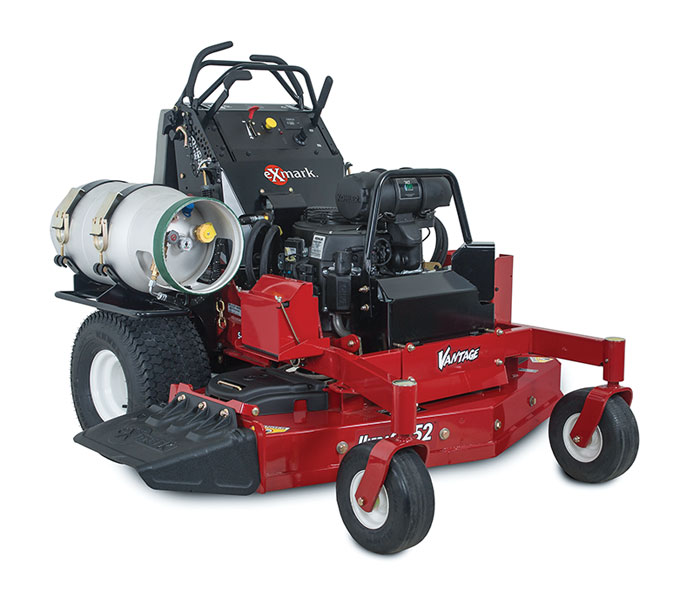 Worx Chain/Pole Saw; Echo GT-225L Trimmer; Exmark EFI Propane Mower; John Deere Safety Eyeware; Stihl HTA 65; John Deere TractorPlus App; Efco DS 2400 D Brushcutter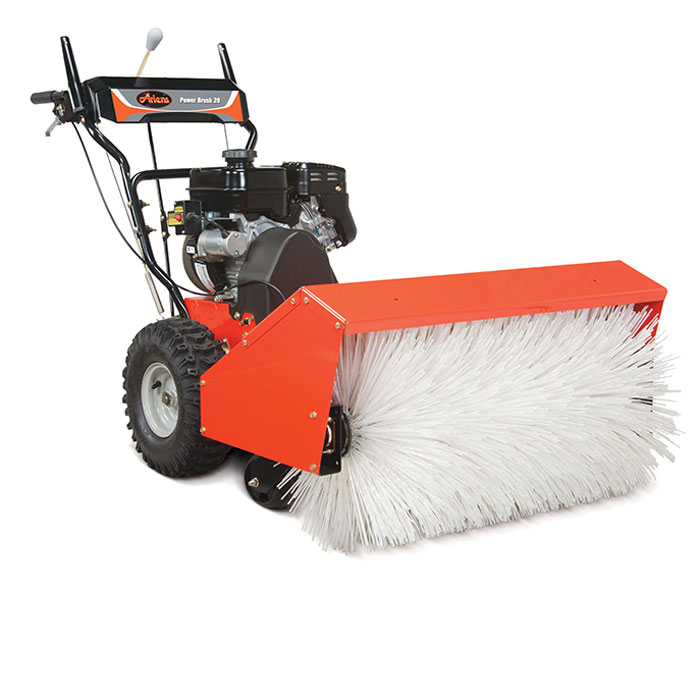 Three Ways To Generate Online Reviews; Offer Business-Boosting Sales; TCFIF Providing Ariens Financing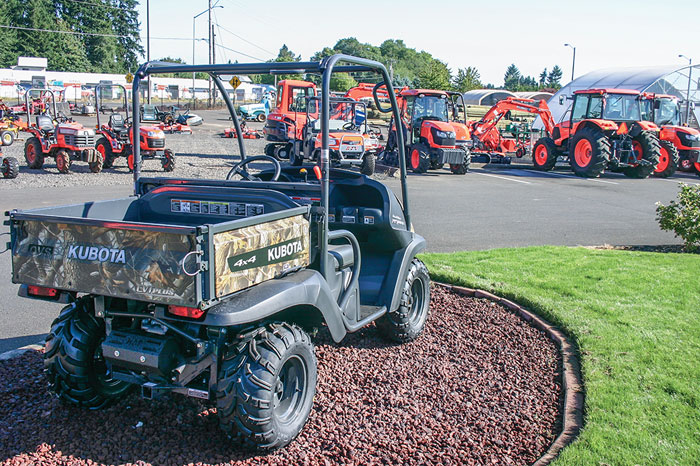 Greg German, President of German-Bliss Equipment Inc. in Princeville, Illinois discusses ways to diversify your dealership. German writes, "As the old adage reads "Don't put all your eggs in one basket." Since the early years of our business, my grandfather always made it a point to make sure that he was developing multiple streams of revenue that were outside of the traditional ones of parts, service and sales of the basic agricultural products that he sold. Some of those attempts included the offering of welding and fabrication services, custom hay baling, warehousing services for some of our suppliers, and many more. Some attempts worked very well, some (including a handful of those by the current generation, ME) crashed and burned. However, diversification is easy to get into as there are always new vendors who have a "better" idea of how and why you should carry their products, employees who are happy to invest your money in their idea of the week, and long-term manufacturers who believe they know what is best for your business."