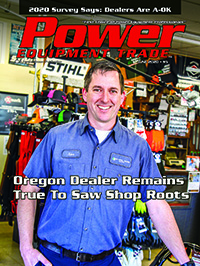 COVER – Oregon Dealer Remains True To Saw Shop Roots –
MCMINNVILLE, Oregon – Riding a wave of community growth and customer demand to significantly increase revenues in the 20+ years since he bought the dealership, Northwest Logging Supply owner Alex Botten has maintained the business' saw shop roots while expanding into wheeled products and commercial, ag and construction markets in this vibrant and growing community southwest of Portland.
Botten has a great lawn and garden success story: He's a local kid who grew up in the area, a farm kid actually, who had a mechanical aptitude and was always tinkering with things, seeing how they run and fixing them up. He was 14 years old in 1990 when he got a job offer to sign on at the dealership as the classic entry-level gofer, setup, cleanup and do whatever they ask employee.
Article by Dan Shell, Senior Editor, Power Equipment Trade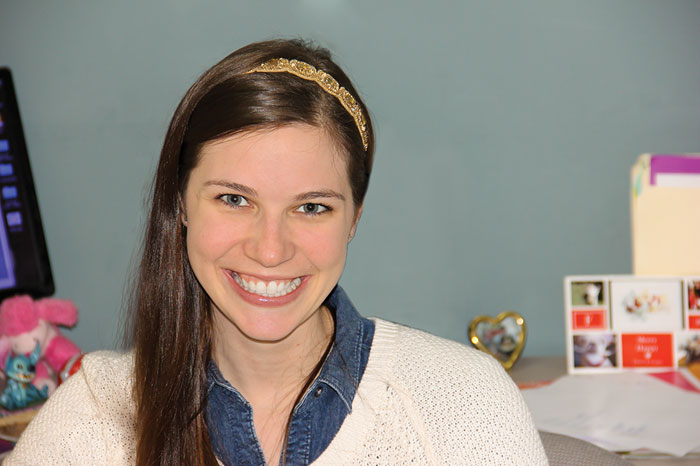 Typically, we save quotable quotes for the end of the year, when everything is being wrapped up into a bow and chapters are being closed. Instead, I thought I would turn over this space, where I typically offer my opinion on a topic, to the 120 dealers who answered a simple question: Your predictions for power equipment industry's future or other thoughts and comments. Boy, dealers sure do have opinions. Article by Jessica Johnson, Managing Editor, Power Equipment Trade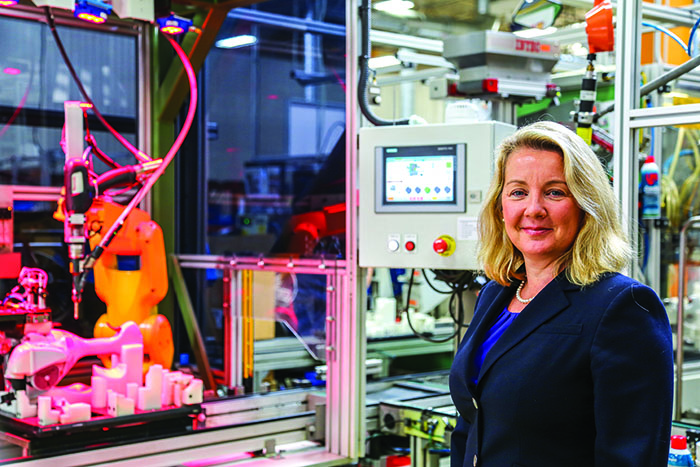 Stihl's Lorraine Amesbury Holder Among Manufacturing Leaders Honored By National Group; Country Clipper Program Expands, Includes Medical Staff; Changes To GIE+EXPO; EETC Opens Practice Tests; OPEI Recruiting For Mower Standards; Husqvarna Appoints President Of NA Division; EDA Announces Women's Initiative; Bob Clements International Announces 2020 Boot Camp Locations
In February 2020, when the staff of PET began putting together questions pertinent to doing business as a power equipment dealer, the COVID-19 pandemic was not even a whisper in the ear of a North American dealer. Now, "the virus" is on the scene, has been on the scene, and will continue to be on the scene for a while. And while the data presented in this issue does not account for anything COVID-19 related, the editors believed responses about the industry were still pertinent. A follow-up story will appear in the August issue of PET.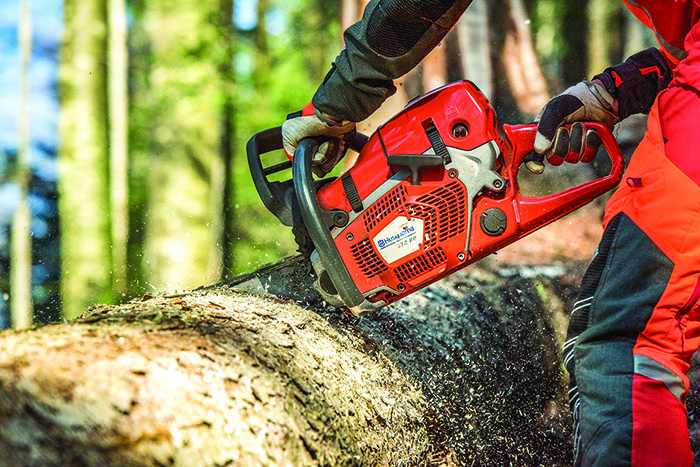 Information for PET's Chain Saw Spec Charts has been furnished by appropriate manufacturers and suppliers.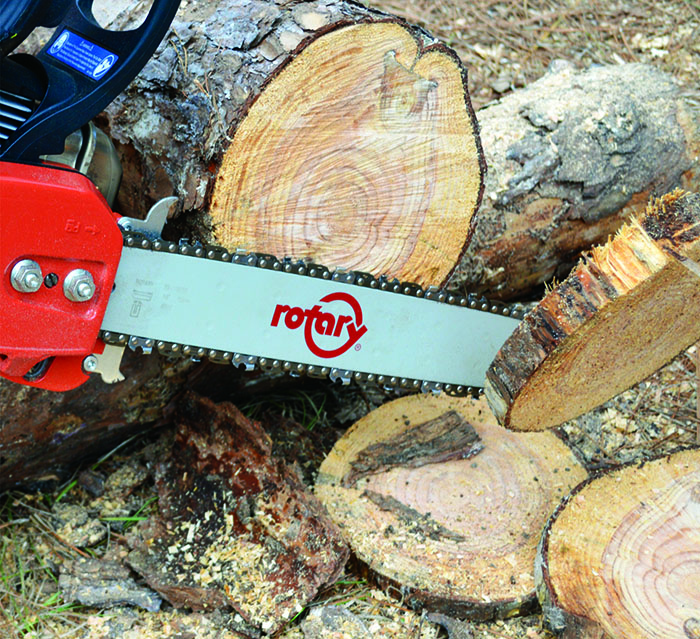 The following manufacturers have supplied information for this issue's section: Aspen Fuels USA; Cannon Bar Works; Husqvarna; PMD International; Rotary Corp; Stihl; Sunbelt Outdoor Products; TriLink Saw Chain; VP Racing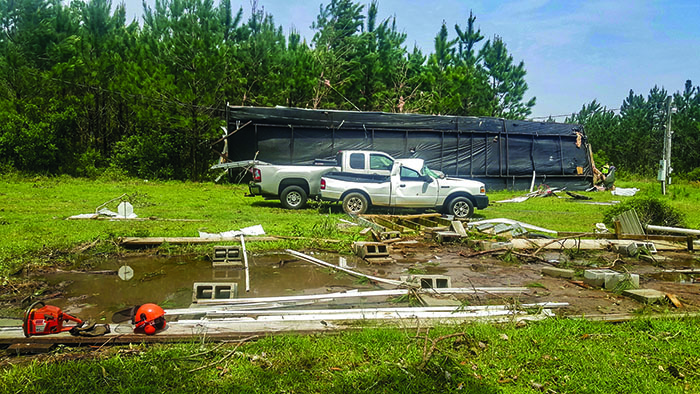 In late April, tornadoes touched down in much of the south, including Odom, Georgia less than 50 miles from Rotary Corp.'s world headquarters in Glennville, Georgia. As part of the small community, Rotary volunteers didn't hesitate when it came time to join efforts to cleanup debris and other destruction.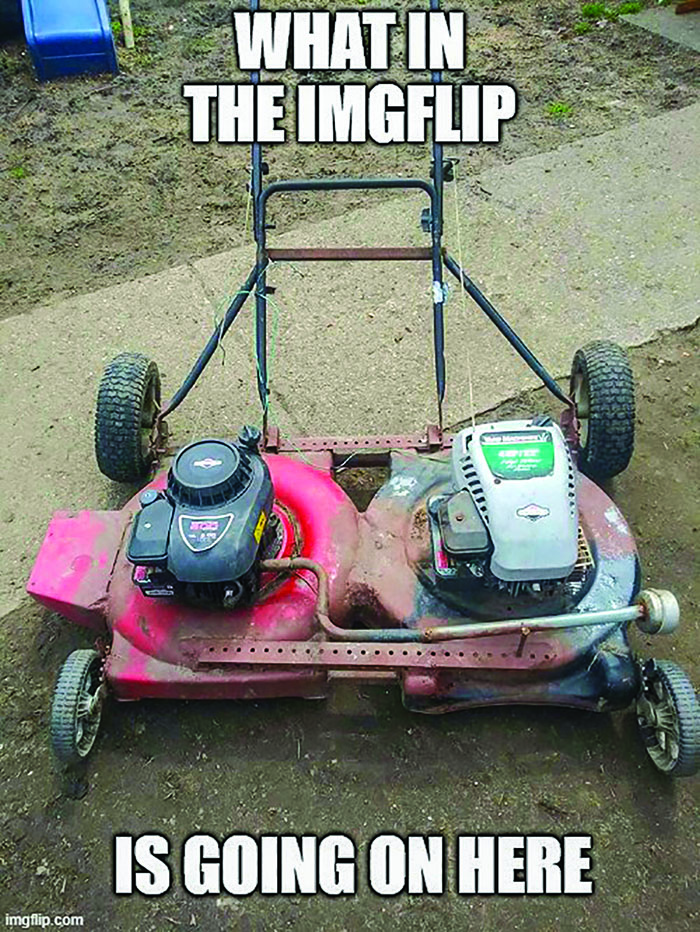 Yanmar Disinfects Brazilian City For COVID-19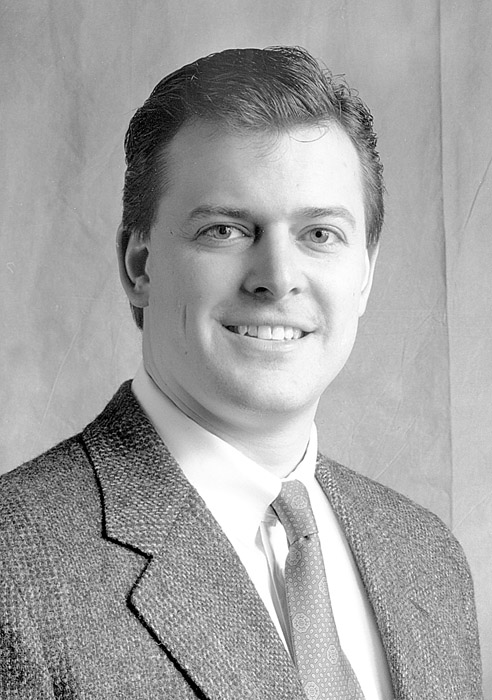 Diversification is just frankly good business as long as you meet needs and are able to excel. Article by Greg German, President of German-Bliss Equipment, Inc., Princeville, Illinois