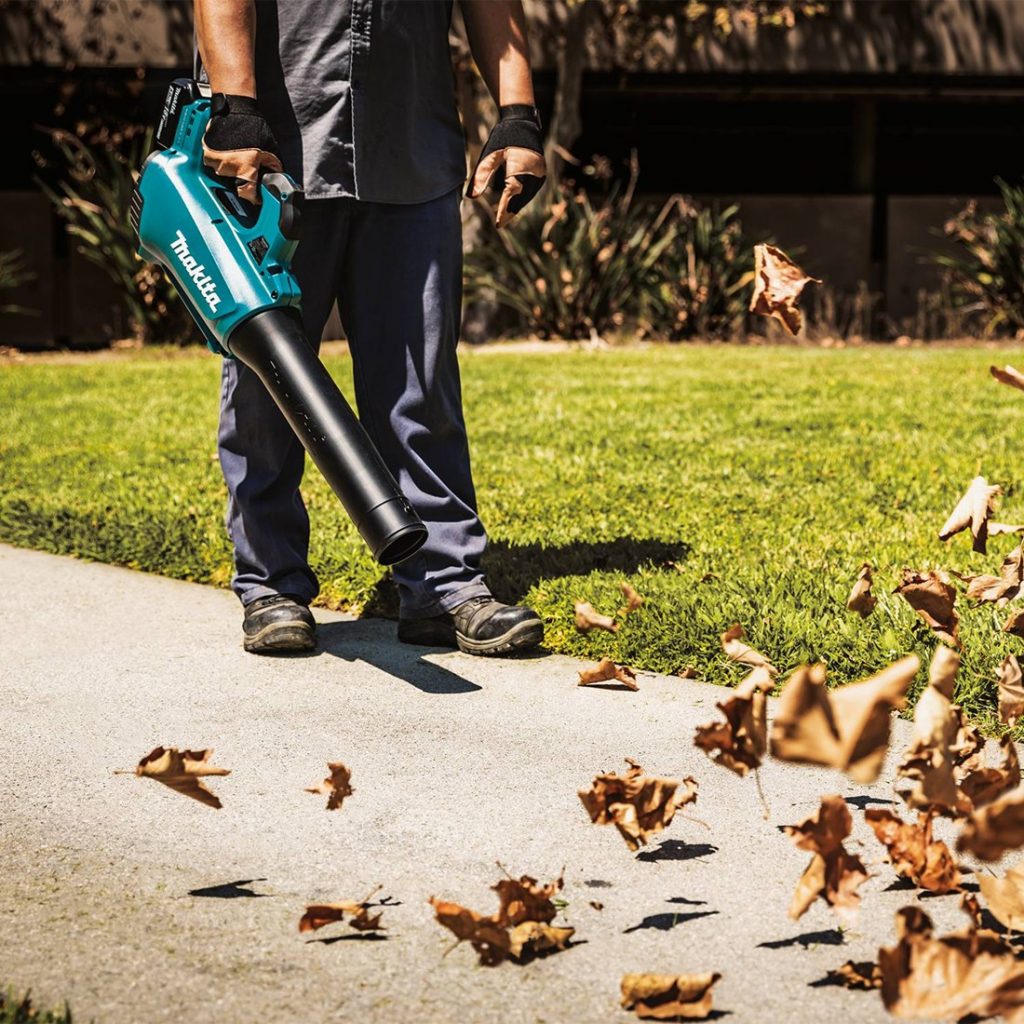 Makita recently launched the 18V LXT brushless cordless blower, the XBU03. This new battery-powered blower provides instant start-up for quick clean-up applications.
The XBU03 is the most powerful blower in its class. Power is measured using both air velocity and air volume to determine the blowing force, an industry standard measurement. The Makita built BL brushless motor delivers up to 459 CFM and 116 MPH.
A user controls power and manages run time with the variable speed trigger. A new feature for any Makita blower is the cruise control lever and speed lock to set a speed for continuous operation. The variable speed trigger can still be used for more power, while the cruise control speed lock is engaged.
This cordless blower is also the lightest in its class, weighing 6.5 lbs. with one 18V LXT battery. Less weight provides increased mobility and is immediately apparent in the user's hand.
Other features include an in-line fan design to provide better balance and improved ergonomics. The pipe is extended closer to the ground for improved operation comfort. A rubberized soft grip also offers increased comfort. The housing bottom has a hole so that the blower can be easily hung in storage.
Visit makitatools.com/ope/cordless.