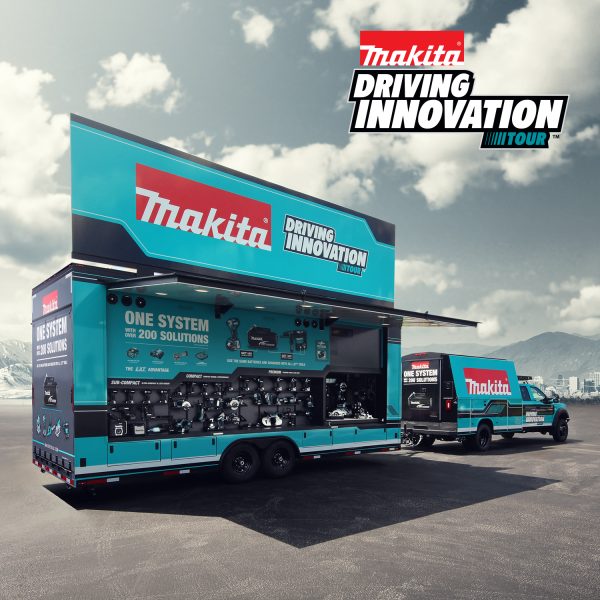 Makita is hitting the road with the new Driving Innovation Tour, a fleet of fully customized vehicles with product specialists delivering an interactive and hands-on experience for tool users and dealers. The vehicles will each carry a full range of Makita LXT, which gives users one system using the same batteries and chargers on all LXT tools. The Tour delivers a 360° experience with the very latest in cordless innovation as well as sweepstakes, giveaways and promotions.
Brent Withey, Sr. Director of Brand Marketing, Makita U.S.A., comments, "The number of Tour events will reach well into the four figures each year as we bring this mobile experience to our user and dealer audiences where they work and where they learn, and even where they play as the Tour will make stops at Makita sponsored events off the job site."
Each Driving Innovation Tour vehicle packs a full range of Makita LXT tools, power equipment and lifestyle solutions, offering users and dealers an opportunity to experience Makita's vision of a cordless job site.
For more on the Makita Driving Innovation Tour visit www.makitatools.com/drivinginnovation.