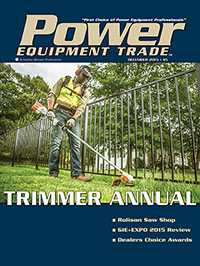 Power Equipment Trade magazine's December 2015 issue features the 2016 Trimmer & Accessories Preview. Also featured is Butler, Alabama's Rolison Saw Company and it's roots in the logging industry. A special section highlights the 2015 GIE+EXPO, held in October in Louisville, Kentucky, and the winners of the annual PET Dealers Choice Awards. Other articles cover the latest industry news, new products, and business tips.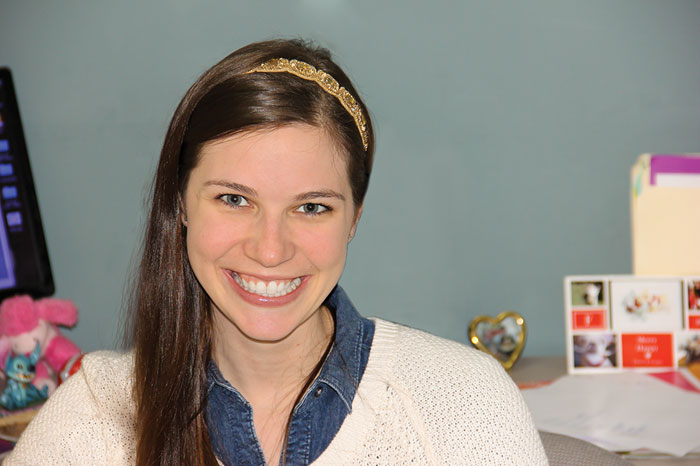 In the November/December 2015 edition of PowerLines, Power Equipment Trade Managing Editor Jessica Johnson reminisces about the past year. Johnson writes, "One of my favorite things to do at the end of the year is reflect. Well, reflect and eat my grandmother's sugar cookies that are only made at Christmas. So in doing a little reflecting on 2015, I want to take the opportunity to pat myself on the back. It's been a great year for PET, and moving into 2016 I am confident we are going to be better than ever. But I would be remiss if I didn't take the time in this space to send show heartfelt (and well-deserved) attention to Editorial Adviser Dan Shell for the great year we've had. As most of you have realized I have moved into a more hands-on role with the magazine—and he's working on other things and enjoying life a little more."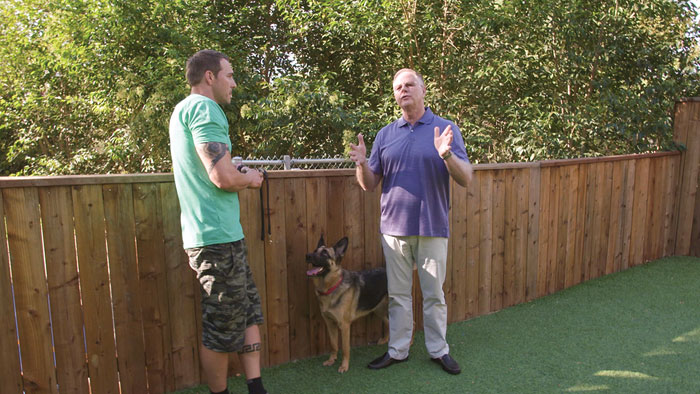 CORE Powers Cub Cadet; Spartan Mowers Comes Out At GIE; TurfMutt, Kris Kiser Appear On Lucky Dog; Kohler Engines Expands Capacity In Mississippi; Stihl Announces Distribution Warehouse; Summit Mowers Cranks Up Production Line; Dewalt Expands 40V Battery Line; Boxer Now Offering New Online ROI Tool; Fred Whyte Receives VMA Service Award; CADCo Expands Warehouse Space; Altoz Names New District Sales Manager
Diverse Trimmer Offerings From Husqvarna; Simple Tips To Avoid Cutting Your Trimmer's Life Span (Sta-Bil); Rotary Offers Wide Selection Trimmer Line, Parts, Accessories; Maruyama Offers Complete Family Of Brushcutters, Trimmers; Five Stihl Trimmers Help Tackle Tough Yards; Protect Your Trimmer, Use Ethanol Shield 2-Cycle Oil (B3C Fuel Solutions); Jungle Jim's Trimmer Racks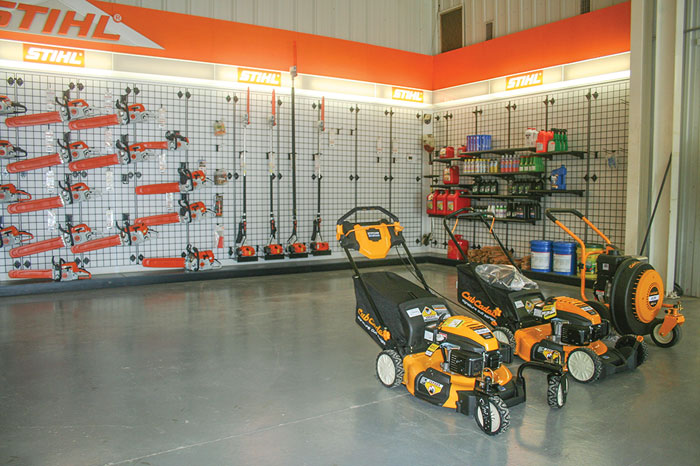 Power Equipment Trade magazine Senior Associate Editor David Abbott travels to Butler, Alabama to visit Rolison Saw Company, LLC. Life is what happens to you while you're busy making other plans, or so John Lennon sang. The former Beatle wrote the oft-quoted lyric in his song "Beautiful Boy (Darling Boy)", composed for his son Sean as part of his 1980 album Double Fantasy, but Lennon didn't come up with it. It originated in a 1957 Reader's Digest article attributed to Allen Saunders. Whoever said it, Wade Rolison can attest to its truth. The owner of Rolison Saw Co., LLC, in Butler, Ala., never set out to be the owner of Rolison Saw Co., LLC. That was never part of the plan. Rolison is a logger—that's his first career and his passion. His company, Bar Forest, started in 2008, includes both timber harvesting and trucking concerns.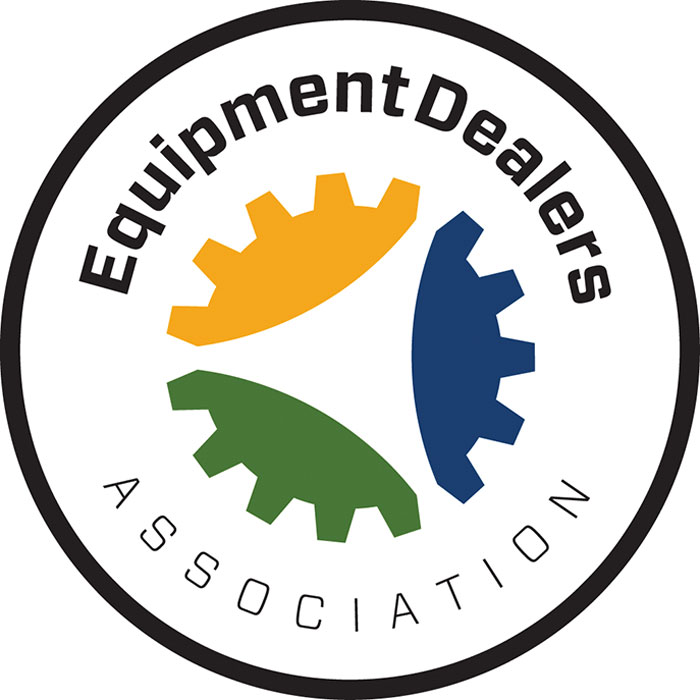 Power Equipment Trade magazine's November/December 2015 Industry Voices column is provided by Joe Dykes, Vice President of Industry Relations at the Equipment Dealers Association. Dykes writes, "Changes have occurred with the North American Equipment Dealers Association (NAEDA) including a new name, Equipment Dealers Assn. (EDA), governance and membership structure. The new brand effectively communicates that the association is evolving, engages positive perceptions, and draws attention to the renewed focus of the organization. For the first time in the 115-year history of the organization, its members elected the 2015-16 board of directors. The newly elected board includes nine dealer members who represent various regions throughout North America. The smaller board will be able to react quickly in addressing industry issues and influences."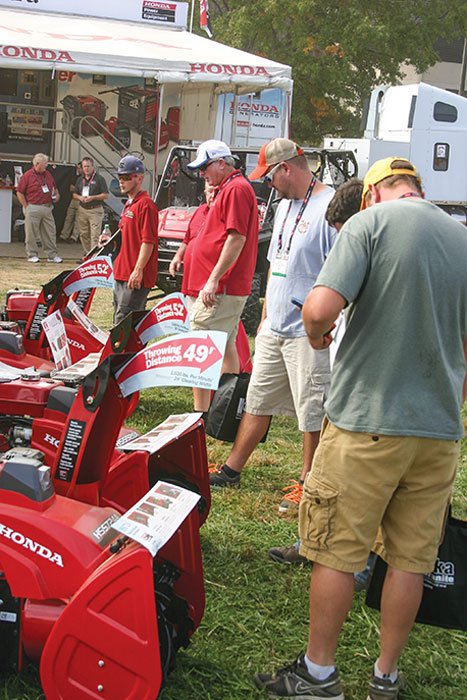 The 2015 edition of GIE+EXPO, held Oct. 21-23, at the Kentucky Exposition Center in Louisville, Ky. buzzed with business indoors and out. With a combined size of 1.35 million sq. ft., 2015 was the largest GIE+EXPO (size-wise) ever. This year more than 21,000 people from around the world represented an 11% increase in registration over last year. There were 704 indoor exhibits, a 4% increase over 2014 and 193 new exhibitors. The biggest advantage to dealers attending GIE+EXPO is the nuggets of information to be gleaned from meeting with exhibitors, visiting the New Products Showcase and attending the various business management focused seminars as well as technician training.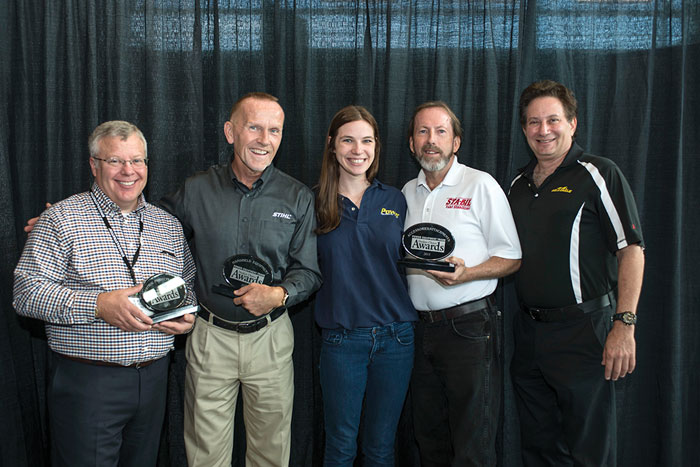 Six major power equipment industry suppliers won top product awards at the Power Equipment Trade Dealers Choice Awards ceremony during GIE+EXPO in Louisville, Ky. Sponsored by Power Equipment Trade magazine, the Dealers Choice Awards honor suppliers in six product categories: Accessory/Attachment, Business Services, Handheld, Industrial/Engine, Recreation/ATV, and Wheeled. 2015 marks the 10th anniversary of the DCAs, with nearly 600 voters casting ballots both online and during much of the show at the PET booth. Power Equipment Trade solicits nominations from all GIE+EXPO exhibitors and picks a slate of finalists from nominations received. Finalists are announced and dealers can begin voting online a month before GIE+EXPO, with additional voting allowed on-site up to two hours before winners are announced.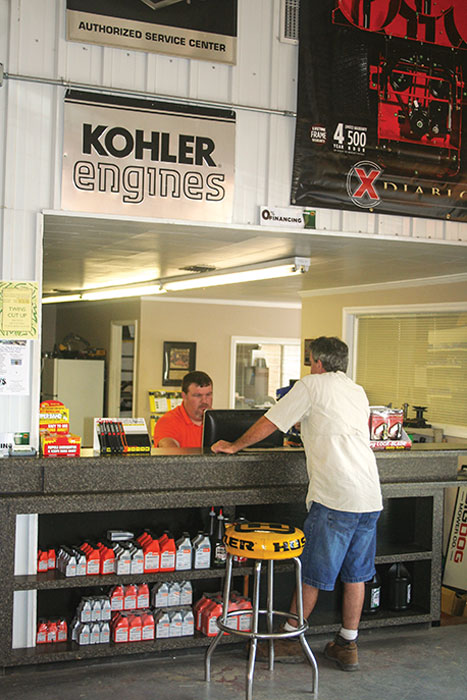 John Walker, President of Aftermarket Services Consulting Co., Inc., discusses best practices in hiring a technician. Walker writes, "I have been consulting with equipment dealers about their aftermarket and their product support sales and profit for +40 years. You cannot imagine over the years how many times I've been told, "I don't understand how difficult it is to hire technicians!" I ask myself are these Doubting Thomases all right or are they all wrong? Bob Currie in developing his Dealer Cost of Doing Business studies states that in the next three to five years, 50% of the equipment dealer's workforce will be technicians—but successful dealers recognized this years ago. My comments to equipment dealerships who tell me how hard it is to hire technicians is to impress upon dealers while it is hard work to hire technicians, service is also where the dealership's unrecognized opportunity lies."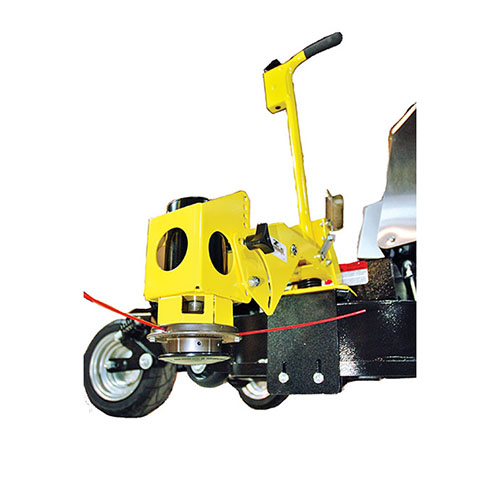 Tilton Replacement Parts Catalog; Handy Big Utility Lift; Honda VersAttach System; Peco Z-Trimmer; Makita Power Cutter

EPA Releases New Ethanol Targets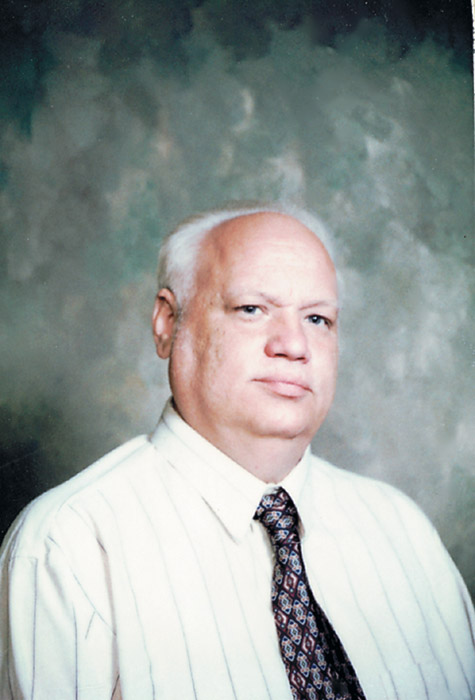 Dale Stotts, owner and operator of Stotts Engine Service in Monett, Missouri, reminisces about past years in the industry. Stotts writes, "Many of the marketing meetings are kick started via GIE+EXPO and then the regional meetings follow during the next few months of fall and winter. For those younger than myself, I thought I would reminisce of those similar times of 50 years ago, in 1965. Things have truly changed during these 50 years. To begin with, some of the engine manufacturers have vanished from the stage. One in particular is Clinton Engines; Tecumseh has gone through several changes as well as Wisconsin to name a few. At the same time in recent years we have seen more foreign manufacturers offering their products. Engines from Japan and China have definitely made an impact on the shape of products sold and being repaired by the everyday dealership."