During its recent annual meeting in Park City, Utah, Outdoor Power Equipment Institute officials and attendees from its many member companies and organizations enjoyed presentations from a wide variety of authors, business consultants, economic advisers, "influencers" and others who brought a message: inescapable business changes are coming that will impact everyone, and successful businesses will be those that adapt best.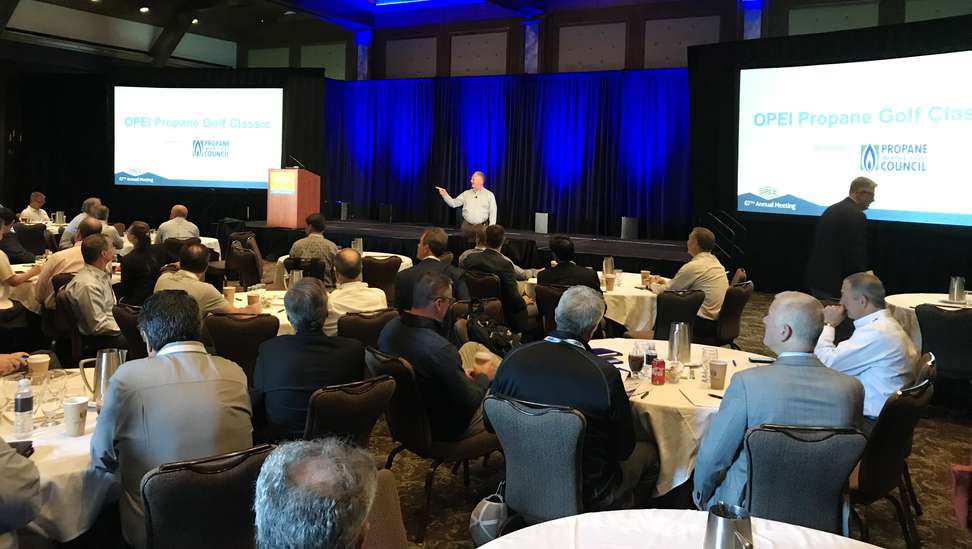 Within the context of OPEI's annual meeting and the Board of Director's meeting, many in attendance began mapping out strategic plans for coming changes in business. "In addition to what's occurring with the economy and technological shifts, the industry is facing a number of pressing issues with the emissions changes in California, impact of tariffs on trade, and ongoing threats to the managed landscape," said Kris Kiser, President and CEO of OPEI. "The board discussed these issues at length and mapped out a game plan."
Recognizing the 10 years of "turfMutt" success, the OPEI Board moved to create the TurfMutt Education Foundation, which will take the program to the next level. Kiser added the board also discussed the continued mega-growth of GIE+EXPO, the industry's signature trade show held annually in Louisville, Ky. that continues to break records. New this year for GIE+EXPO is a partnership with Louisville Tourism on a 'Land in Louisville' campaign designed to educate the fly-in audience that coming to the show is easy and affordable when planned in advance.
During the meeting, the board also elected two new members: Brian Melka, President, Kohler Engines and Will Walton, III, Business Unite Head, Vice President, Honda Power Equipment. Ed Cohen, retiring OPEI board member from Honda, was thanked for his decade of service.
For the next year, OPEI officers and remaining board members are: Board Chairman  Bjoern Fischer, President, Stihl; Vice Chairman Rick Olson, President and CEO, The Toro Co.; Secretary/Treasurer Tom Duncan, President and CEO, Positec USA, Inc. Immediate past chair is Dan Ariens, Chairman and CEO, Ariens Co. Rounding out the board are Earl Bennett, President, Husqvarna North America, Husqvarna Professional Products; Tim Dorsey, President, Echo Inc.; Peter Hampton, President and CEO, Active Exhaust Corp.; Tim Merrett, Vice President, Global Platform Turf & Utility, Deere and Co.; Rob Moll, CEO, MTD; Lee Sowell, President, Outdoor Products, Techtronic Industries Power Equipment; Todd Teske, Chairman, President and CEO, Briggs and Stratton Corp.; and Joe Wright, President and CEO, Excel Industries.