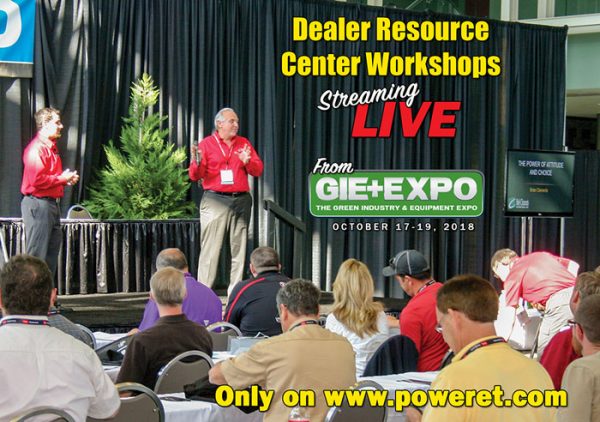 Tune in to PowerET.com to see exclusive coverage GIE+EXPO seminars live! This year, back again by popular demand, PET readers and others can see a nice, live slice of GIE+EXPO from the comfort of their own computers or personal devices as Power Equipment Trade provides livestream coverage of GIE+EXPO's Dealer Resource Center Workshops.
Once again, GIE+EXPO is providing dealers with key industry professionals from the Bob Clements team, Equipment Dealers Assn. and United Equipment Dealers Assn. to provide topical workshops to help your business grow! Topics covered during the two-day workshop include tax planning, succession planning, effective parts departments of the 21st century and digital marketing.
Click here for the full Dealer Workshop schedule, including a list of presenters, times and topics.
Visit PowerET.com for Power Equipment Trade's exclusive coverage of these informative and useful seminars.