Written By: Jessica Johnson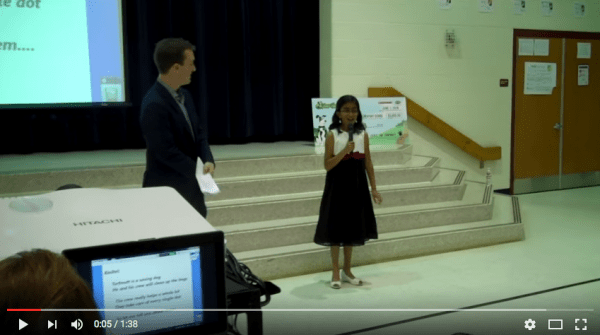 Fourth-grader Kashvi Ramani was recognized recently as a grand prize winner in the TurfMutt "Be a Backyard Superhero" contest with Scholastic. She wrote an original rap song called "Outdoor Saviors" about TurfMutt and the Outdoor Powers, and their efforts to take care of our green spaces. Talk about a way to reach the next generation!
Her school, Belmont Station Elementary, received a grant for $5,000 from the Outdoor Power Equipment Institute's Research and Education Foundation to improve its green spaces. The annual contest is part of the TurfMutt environmental education and stewardship program for grades K-5.
Photos from the check presentation and rap performance can be viewed on TurfMutt's Facebook page.
What really struck me about this was the actual performance—I just had to see some elementary school kids rapping about saving our green spaces! Thankfully our friends at OPEI were on-hand with a video camera. You can check out the video on TurfMutt's Youtube channel.
For more information on TurfMutt programming, visit turfmutt.com.