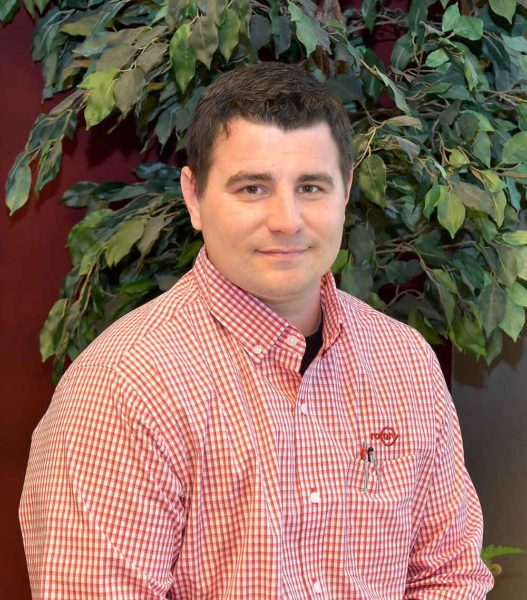 Rotary Adds To Sales Division
Rotary Corp. has appointed Nate Simmerman territory manager for Kansas, Missouri and Nebraska, according to an announcement by Mark Smith, Chief Sales Officer.
Simmerman was previously involved in management and sales at Orscheln Farm & Home, a retailer specializing in lawn, garden, farm and home supplies. In his new position, Simmerman will oversee business development including sales and support for Rotary dealers in his tri-state territory.
"Nate's sales and management experience will be an asset as we continue to expand our dealer footprint throughout the Midwest," comments Smith. "Our goal is to work closely with independent dealers, building strong relationships and providing professional, one-on-one service with outstanding sales support. Nate joins a company that supports its customers and stands behind the parts we sell."
Recognized as the world's largest supplier of power equipment parts, tools and accessories, Rotary serves customers in all 50 states and 75 countries around the globe. The family-owned business operates seven U.S. distribution centers plus alternate shipping points strategically located throughout the nation. Approximately 80% of Rotary's complete line of parts is manufactured in the U.S.
With more than 494,000 total votes cast for 216 entrants during the nomination phase of the 2021 America's Main Streets "Road to Recovery" contest, Independent We Stand is pleased to announce…
Honda and Black & Veatch have successfully tested the prototype Honda Autonomous Work Vehicle (AWV) at a Black & Veatch construction site in New Mexico. During the month-long field…
The TurfMutt Foundation, the environmental stewardship and education arm of the Outdoor Power Equipment Institute (OPEI), is pleased to announce that 15 rescue dogs from the Kentucky Humane…