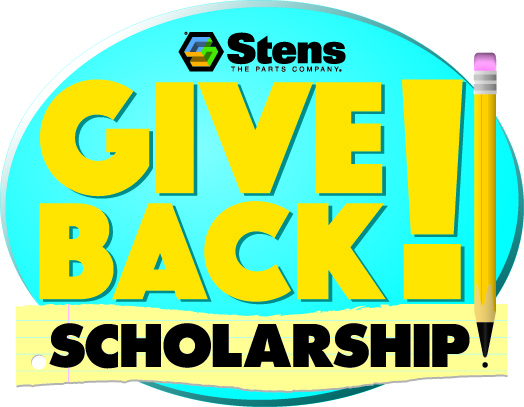 Stens has awarded $2500 in Stens Give Back Scholarships for the 2018-2019 school year. Benjamin Zinner, Wilmington, Del., was awarded $1,000; with Clint Littleton, Salisbury, Mo.; Jonathan Barber, Greenfield, Ind.; and Nicole Gentry, Buffalo, Minn., each receiving $500 scholarships.
Benjamin Zinner attends University of Delaware, where he will be a junior in the fall majoring in business management. The Stens dealership that submitted Zinner's application is Tri-State Landscape Equipment & Supply, located in Philadelphia, Penn., where he is employed part-time during the school year and works full-time during the summer months.
Clint Littleton has worked for Fehling Small Engine in Salisbury, Mo. for the past three years. Littleton is enrolled in the diesel services technology program at Grand River Technical School in Chillicothe, Mo. for the fall 2018 semester. While attending school, he will also be working part-time for another dealership: Woody's Outdoor Power Equipment in Chillicothe, Mo.
Randy's Lawn Mower Repair in Greenfield, Ind. submitted Jonathan Barber who will attend Embry-Riddle Aeronautical University in the fall, where he will study mechanical engineering. Barber is interested in high-performance engines and has been racing lawnmowers from an early age.
Nicole Gentry was submitted for scholarship consideration by All Seasons Parts in Buffalo, Minn. While working at All Seasons over the past five years, Gentry has held various roles including manager and trainer. She will attend Minnesota State University-Mankato this fall majoring in business management.
Stens Give Back Scholarships are awarded to a Stens dealership employee or dealership employee's children pursuing post-high school education/training.