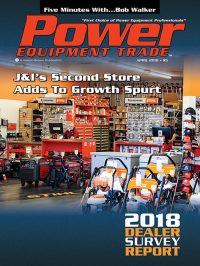 Power Equipment Trade magazine's April 2018 issue features Yelm, Washington's J&I Power Equipment. We discuss their growing market and embrace of online marketing. A full report details the results of PET's 2018 Dealer Survey, which saw over 300 dealers take part. A special section highlights the latest in Spring Products. Furthermore, we take "Five Minutes With" with Walker Manufacturing President Bob Walker. Finally, other articles cover the latest industry news and new products.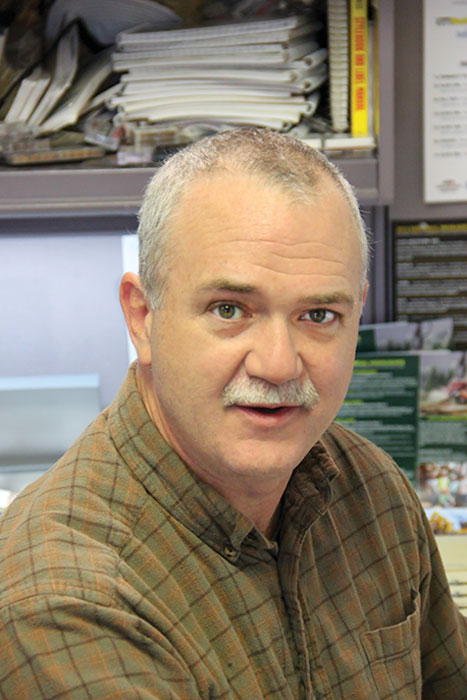 In the April 2018 edition of PowerLines, Power Equipment Trade Editorial Adviser Dan Shell discusses PET's 2018 Dealer Survey. Shell writes, "An issue that's come on strong in this year's PET Dealer Survey is dealership online sales: Parts only? Whole goods? Both? None? This is a touchy subject, especially with whole goods, since dealer expertise including unit set-up and initial tuning is a big part of the dealer's value proposition. Meanwhile, there's no doubt that more dealers are selling more on-line, and the trend is likely to continue, according to the 2018 PET Dealer Survey. We didn't really ask the specific question until two years ago, but we brought the subject up back in 2012 when we asked what dealers hoped their web sites would do for them, and only 9% mentioned a contribution to sales."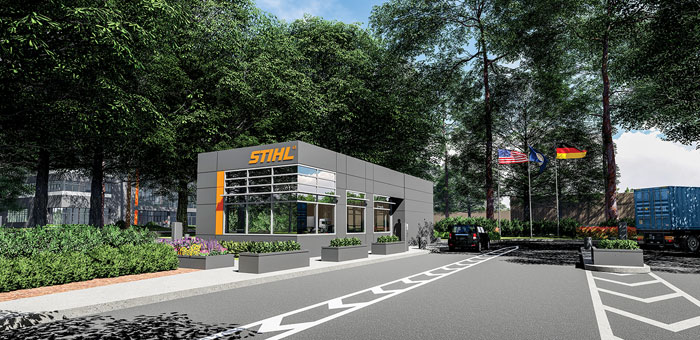 Generac Releases Pro Line Of Products; UEDA Offers 2018 Flat Rate Guide; OPEI Announces HQ Opening; OPEAA Announces 2018-19 Officers; Stihl Breaks Ground On New Admin Facility; EMB Announces Grand Prize Winner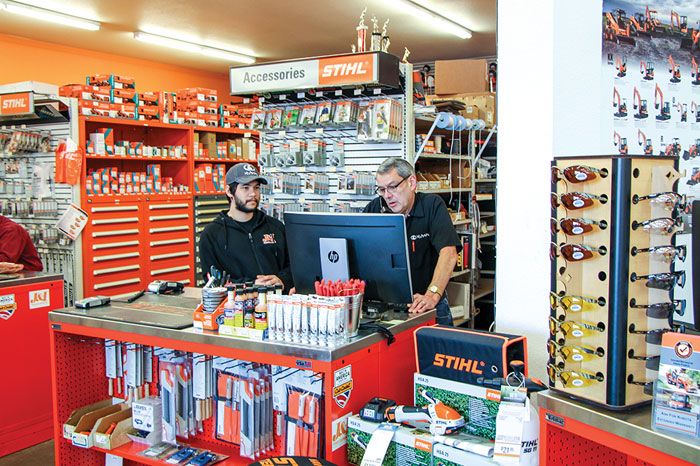 Power Equipment Trade magazine Editorial Adviser Dan Shell travels to Yelm, Washington to visit J&I Power Equipment. When operating a power equipment dealership, it's always good to have viable options and a plan, and dealer Randy Longnecker has both as he approaches a business crossroads at age 60. Owner of J&I Power Equipment in Olympia, Wash., Longnecker and his wife Lori and many dedicated employees have built one of the most successful dealerships in the Pacific Northwest, growing from $5 million in sales when PET visited back in 2001 to more than $13 million in sales now. They've done it the old fashioned way, offering premium Stihl handheld, Honda mowing and Kubota tractor-industrial equipment for the most part, backed by top notch customer service. Along the way, they've embraced efficiencies and technology to build a powerhouse dealership in the south Puget Sound market of western Washington.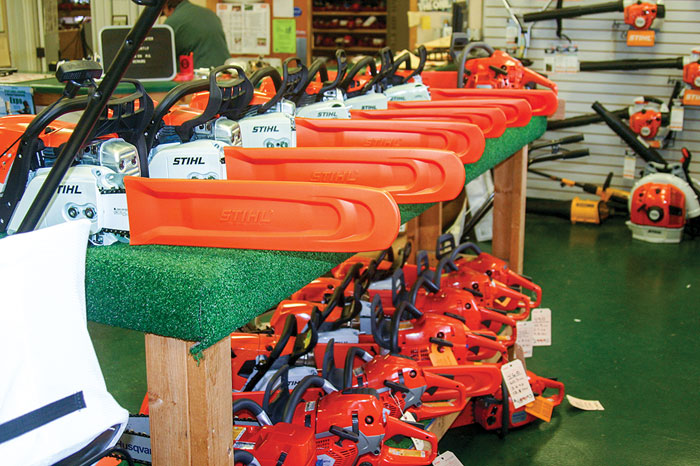 More than 300 dealers responded to biennial Power Equipment Trade Dealer Survey, an endeavor PET has undertaken every other year since 1992. Industry's power equipment dealer base has responded to PET's Dealer Survey every other year now for the past quarter century-plus, 26 years since the industry's longest-running dealer trend database began painting the industry by numbers in 1992. Average dealer age? The dealer base continues to age, as now just over 50% of dealer principals are over age 60, an undeniable trend that's more than doubled in the past 20 years: 20% of dealers were over 60 in '98, and only 26% of dealers were over 60 in 2008. Employment, revenue increasing: Dealerships are getting bigger, as now 15% have more than 10 employees, compared to '08 when 10% did, and '98, when 9% of dealers employed more than 10. This is also reflected in annual revenues, as this year's survey shows 33% of dealerships are now grossing more than $1 million annually, compared to 21% in '08 and 15% in '98.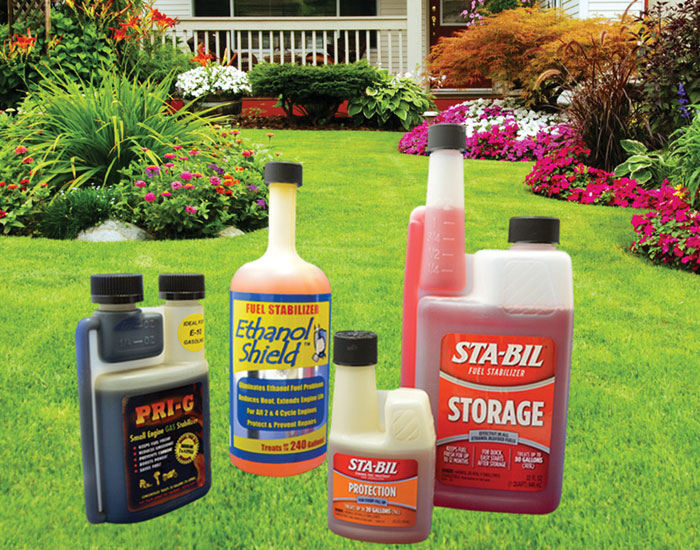 Vanguard EFI Small Block Engine; Kioti K9 Utility Vehicle; Husqvarna 525LST Trimmer; Billy Goat Next Gen Sod Cutter; Rotary Fuel Stabilizers; Honda V-Twin Engine Series; Stihl RB 800 Pressure Washer
Longtime mower supplier and industry innovator Walker Manufacturing is celebrating its 40th anniversary this year. Adding to the four decades celebration this year is also a celebration marking production of the 150,000th Walker mower to come off the line, an attainment that will be noted during the company's "Family Reunion" celebration this year at its Ft. Collins, Colo. headquarters and manufacturing facility. "We are a company that likes to celebrate," explains Walker President Bob Walker. "We believe taking time to recognize achievements both big and small helps keep a company healthy and reminds us of our blessings." PET spends a few minutes with Walker as the busy spring-summer sales season moves into high gear.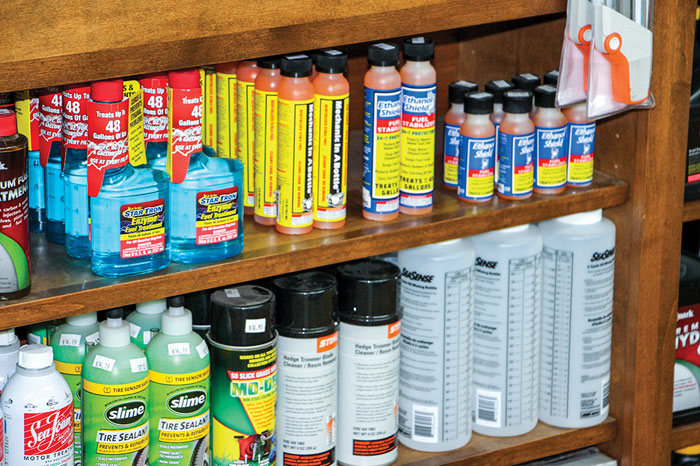 Power Equipment Trade magazine's April 2018 Industry Voices column is provided by Brian Boezi and Greg Allen with B3C Fuel Solutions. The average U.S. temperature in early January this year was around 11° F. This unusually cold weather may be the reason for engine starting problems throughout this spring. Unfortunately, engine starting problems in relation to the weather are driven by a number of factors working together—and not just because it was extremely cold. Water is the greatest enemy to fuel and engine systems in equipment. Pump gas, or any gas containing ethanol, by design will contain water because the ethanol used for fuel contains up to 1% water. In an effort to learn more about the amount of water in pumped gas, B3C Fuel Solutions obtained gasoline straight from the pump at various gasoline providers in multiple states, and then tasked an ISO certified laboratory perform a Karl Fischer analysis.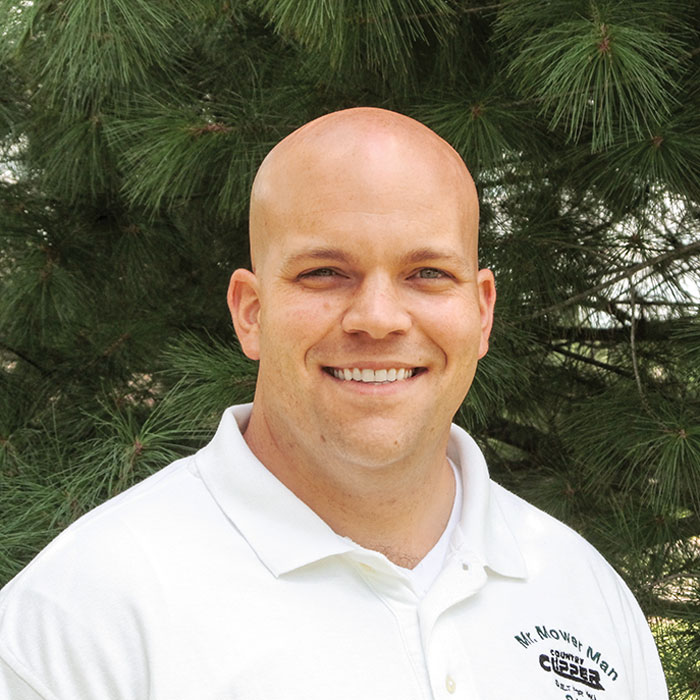 Power Equipment Trade magazine's April 2018 Dealer Voices column is provided by Sam Stearns, owner of Mr. Mowerman in Scottsburg, Indiana. Stearns writes, "Generally, I like to address issues in this column that we as dealers can do something about. That's just kind of how I think, I guess. Why would I get hung up on something I have no control over? But if I can do something to improve a situation or avoid a bad situation, that's exactly what I want to focus on. In my last column, I broke from this general trend and directed my voice toward manufacturers and distributors, whose sales reps can often act and speak unprofessionally to us dealers. But this time, I want us to focus on ourselves again. After addressing how OEMs treat and talk to their customers (that's us!), I now want us to consider how we talk to and treat our own customers—the people who pay us."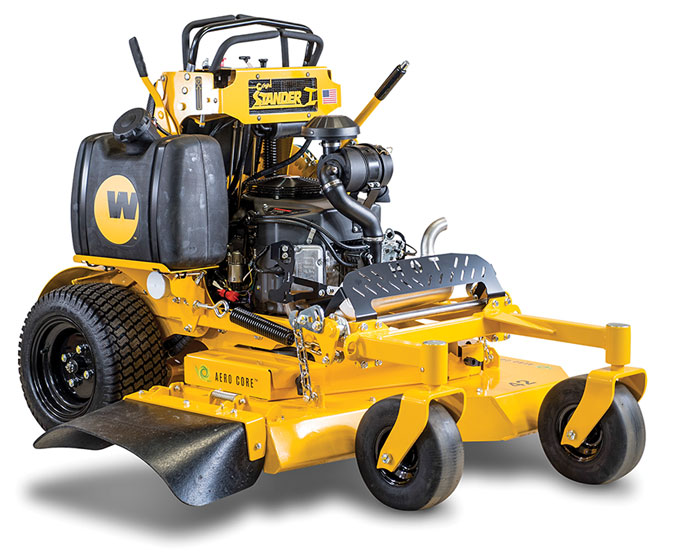 Wood-Mizer Zero-Turn Mowers; Yamaha MX-V Series; Kohler Command Pro 999cc; Cub Cadet FastAttach; Gravely Pro-Turn Z; Wright Mfg. 42-in. Stander I
Greg German, President of German-Bliss Equipment Inc. in Princeville, Illinois discusses online advertising opportunities. German writes, "Digital marketing, SEO, PPC, banner ads, impressions, click thru rate, average position, conversion rate: Do these terms mean anything to you? If so, great. You are probably on your way to creating some of the best return on your investment for your advertising dollars that you have ever realized. If these are foreign terms to you, then you are likely missing out on some highly targeted ways to make sure that you are reaching the specific kinds of customers that you want to drive into your dealership. PET has already spent considerable amount of editorial time in this area and I am hoping that you have taken the time to read some of those articles. But for those of you who have not, maybe a few words from one of your fellow dealers will be enough for you to invest some of your time to learn about one of the most exciting changes to happen to marketing in decades."