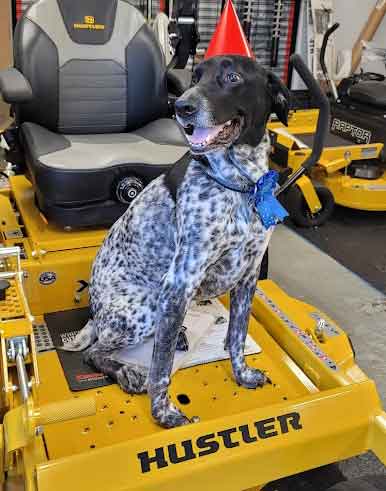 This is Duke. People drop by Mower Parts Plus in Tavares, Florida, just to see this popular pup!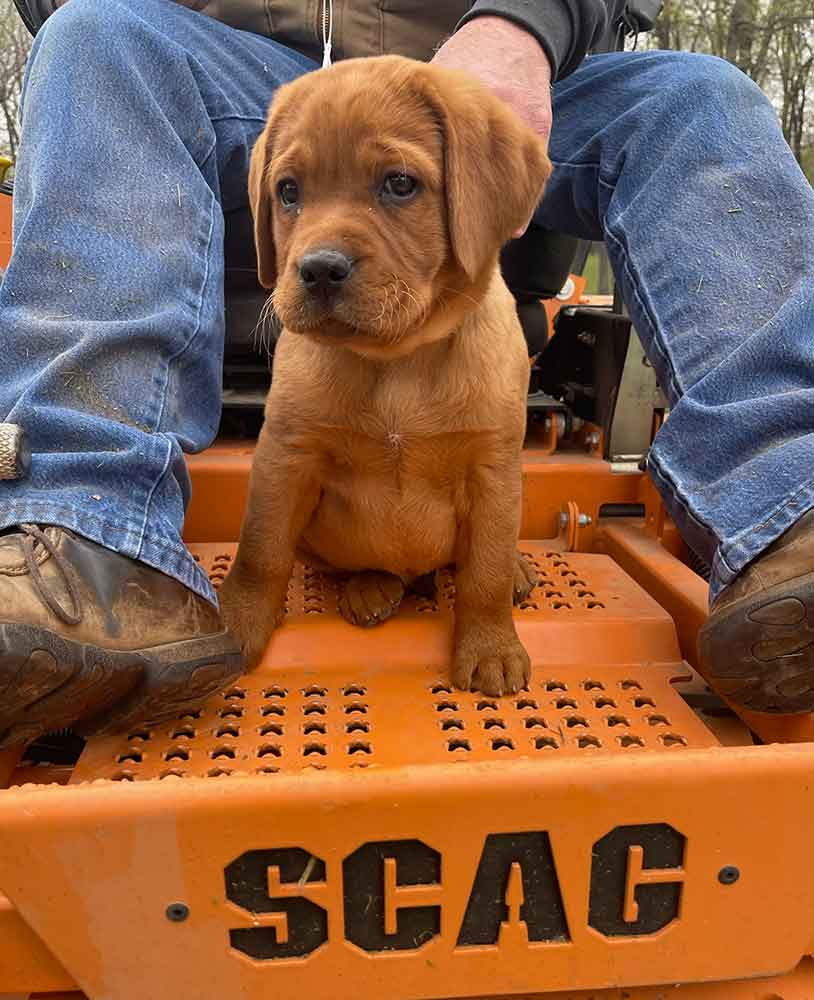 Hank is such a cutie at Murray Home & Auto in Murray, Kentucky.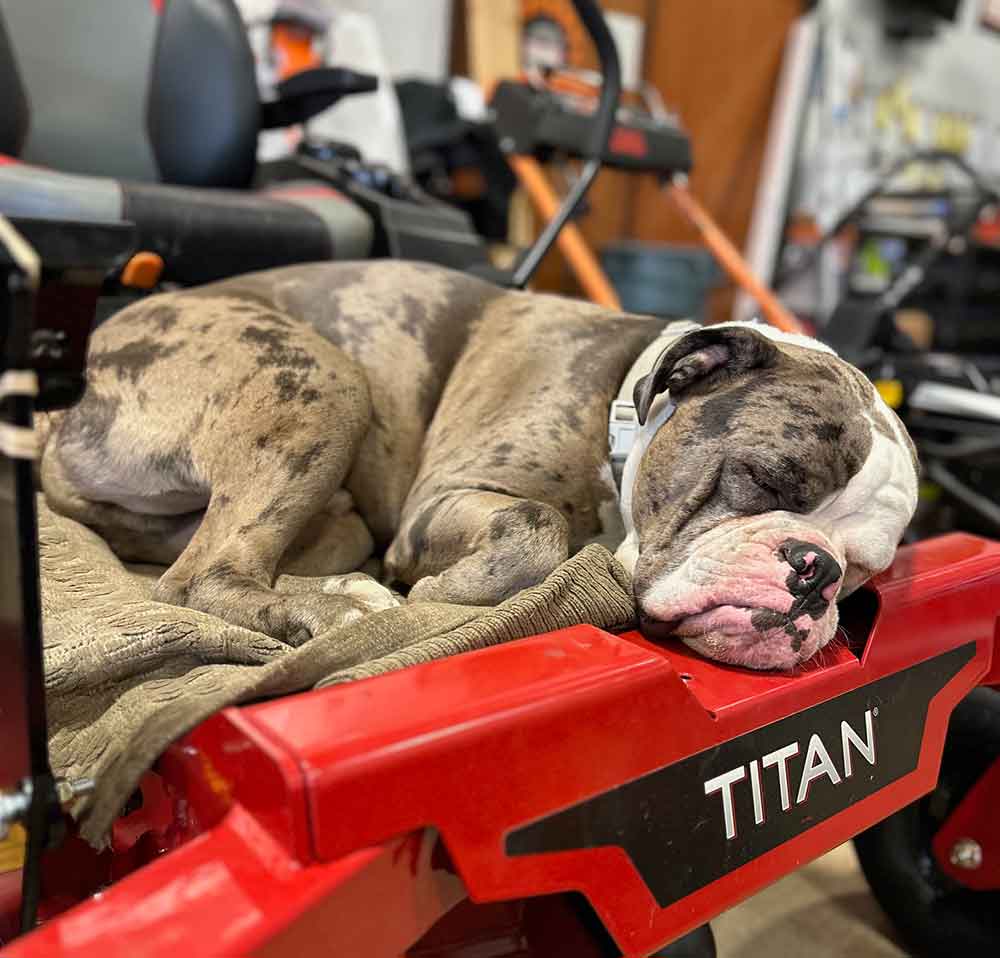 Gunner is the loyal shop dog at Longhorn Outdoor Power Equipment in Round Rock, Texas.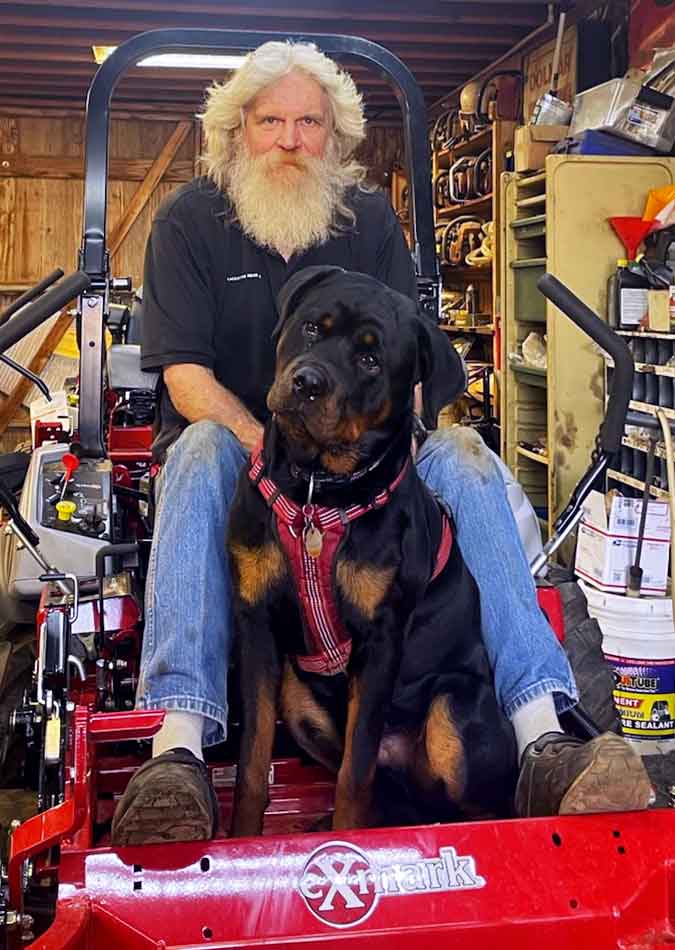 This photogenic pooch is Hooch at Blackstone Ridge Small Engine Center in Gilmer, Texas.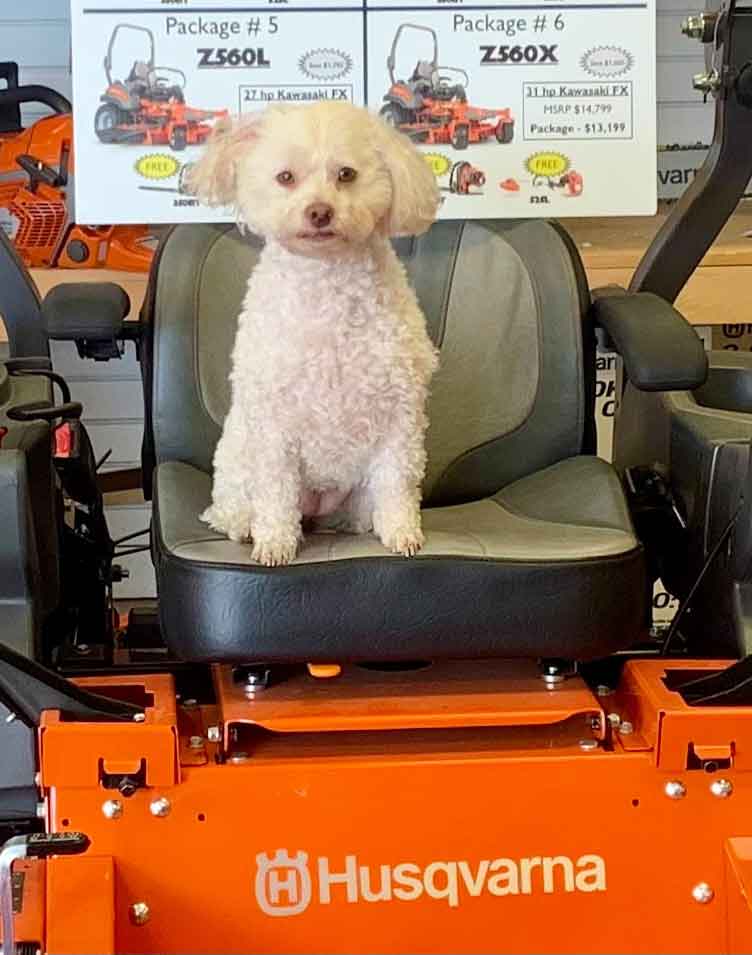 Buffy is the loyal greeter at Lanier Outdoor Equipment in Buford, Georgia.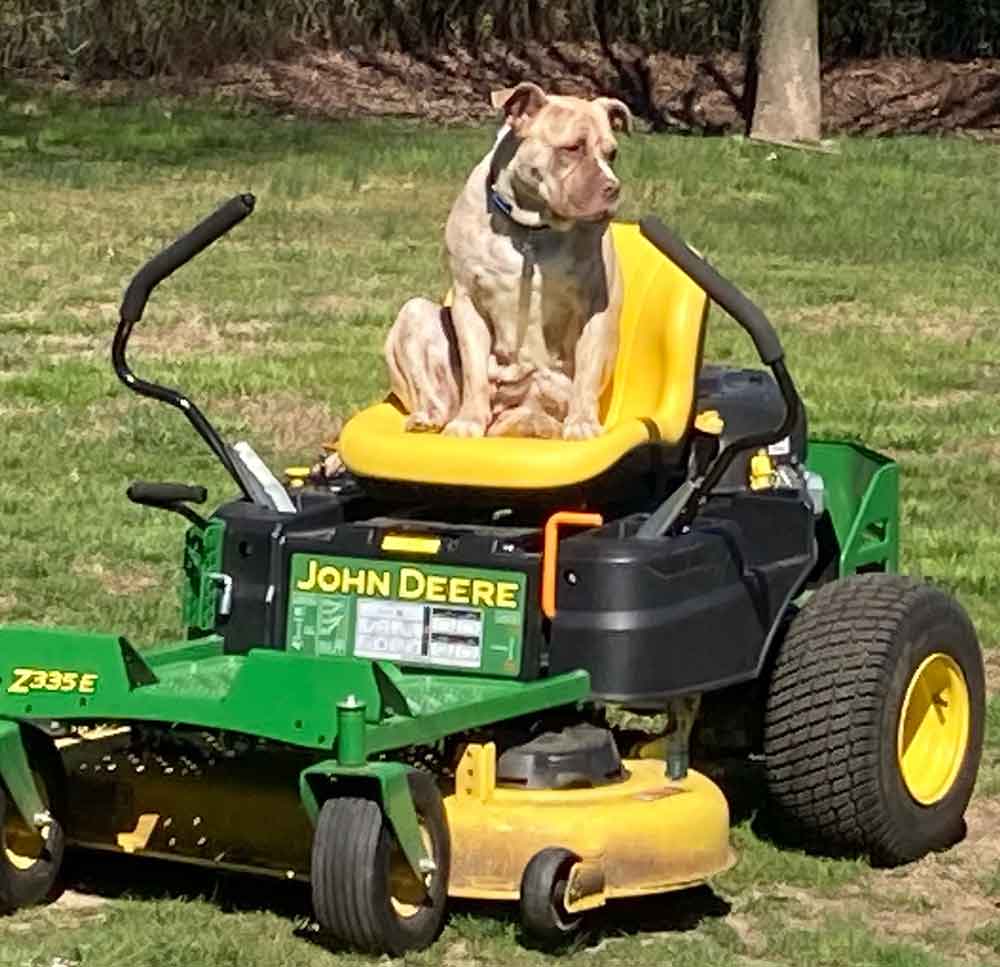 Pepper taking a break at Larson's Mower Shop in Houston, Delaware.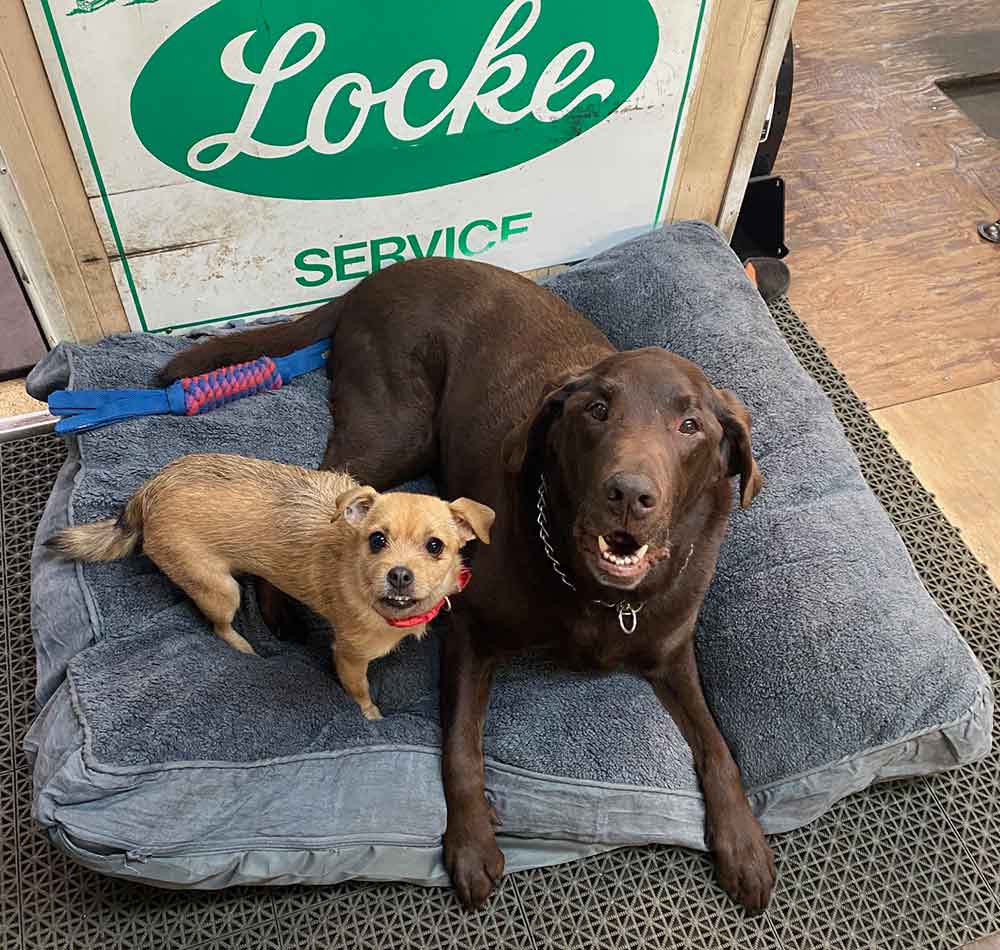 Roo the shop dog and Max at Grodski Mower in Southampton, New York.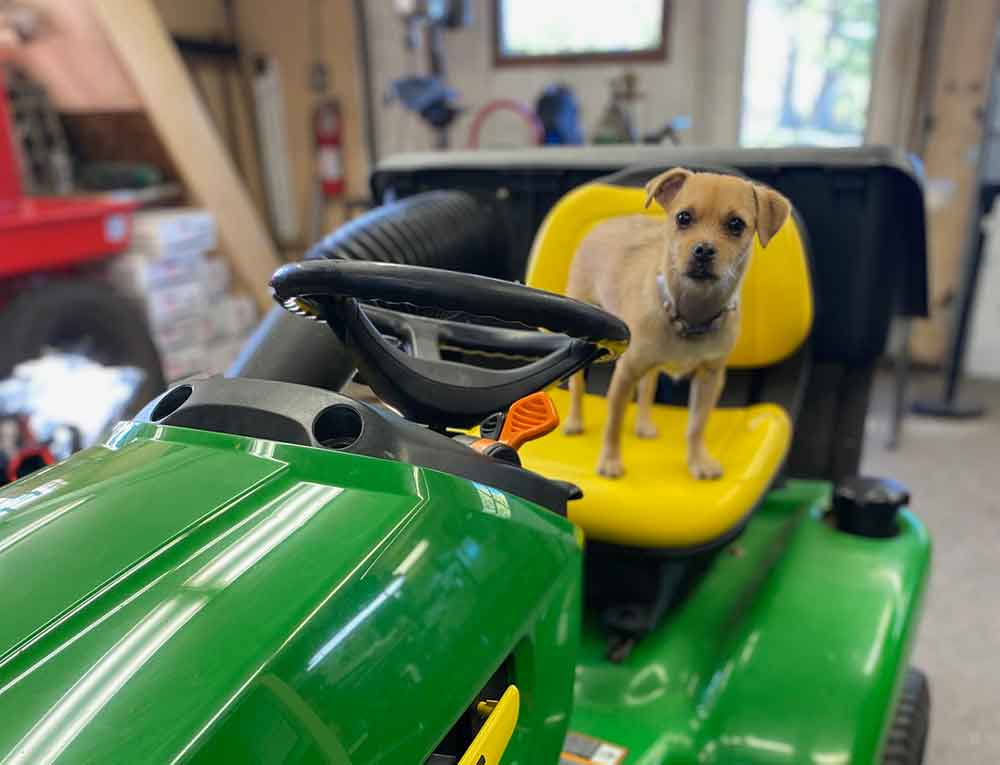 Roo the shop dog at Grodski Mower in Southampton, New York.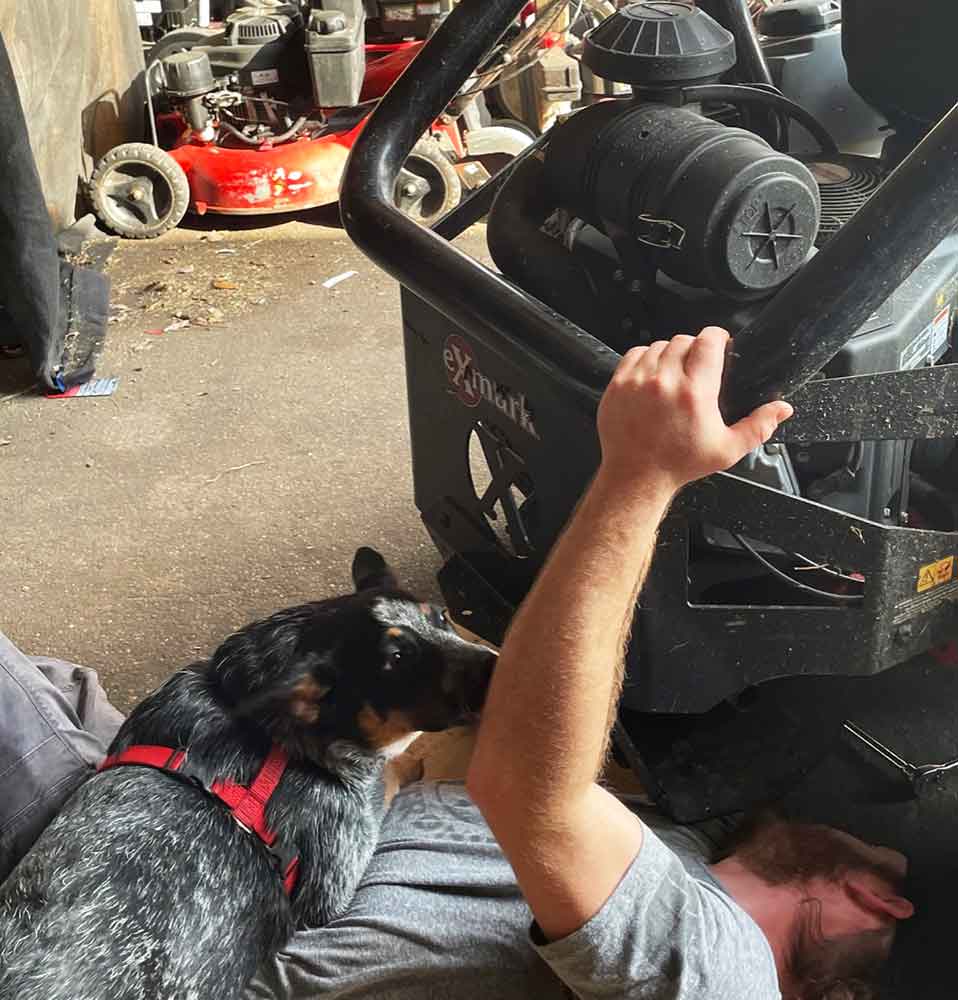 Five month old Shiloh loves to supervise the mechanic at Deer Park Lawnmower in Deer Park, Texas.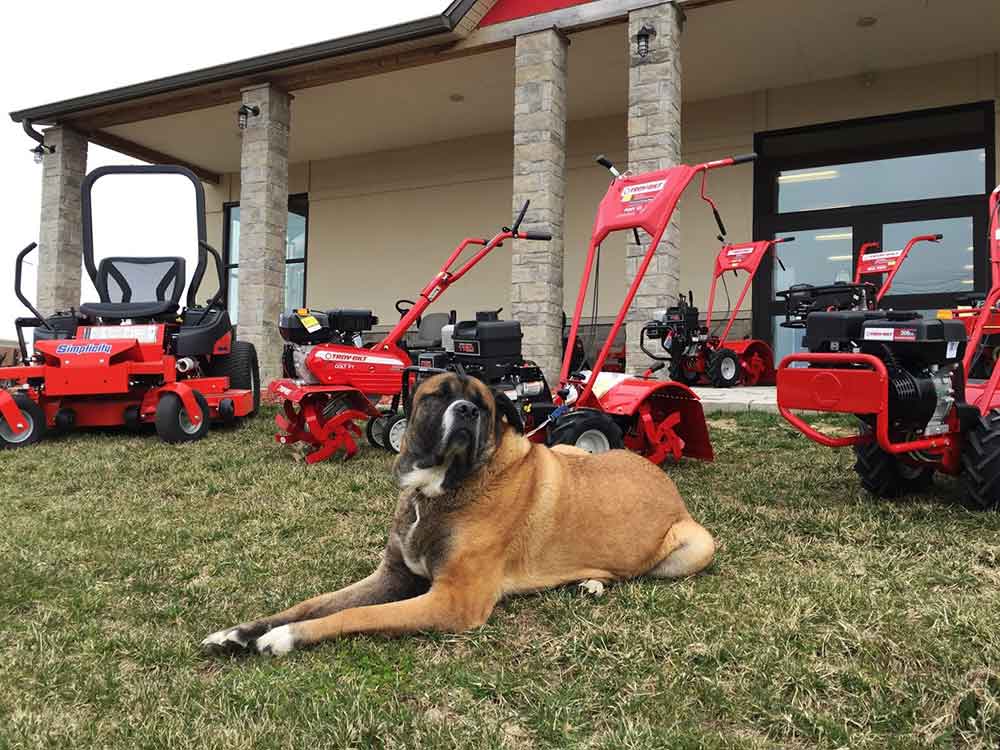 Maggie is the official greeter at Dannemiller True Value in Bargersville, Indiana.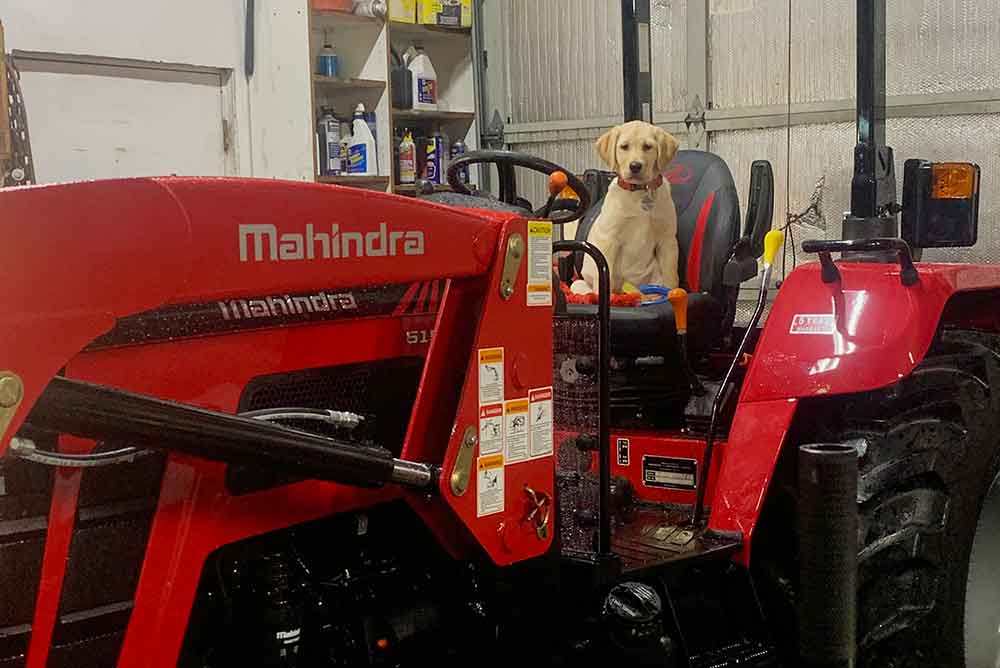 Hogarth is the best supervisor at Boulder Equipment, Inc. in Olympia, Washington.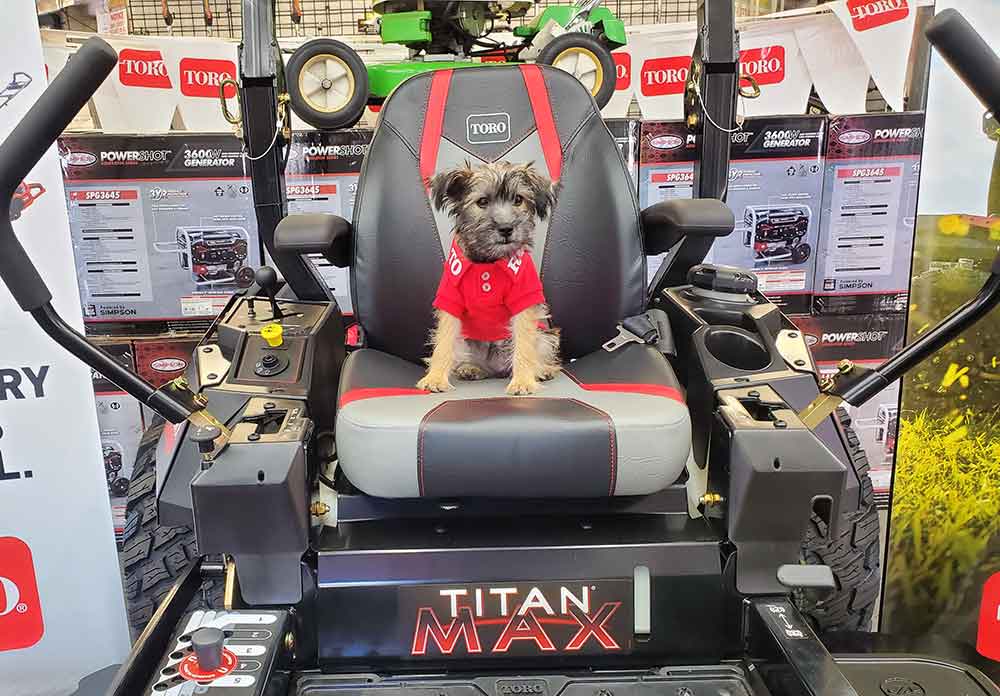 This is Ruby at 11 weeks. She is the official shop dog at Northeast Mowers in St. Petersburg, Florida. Ruby knows the ropes around all of their mower lines!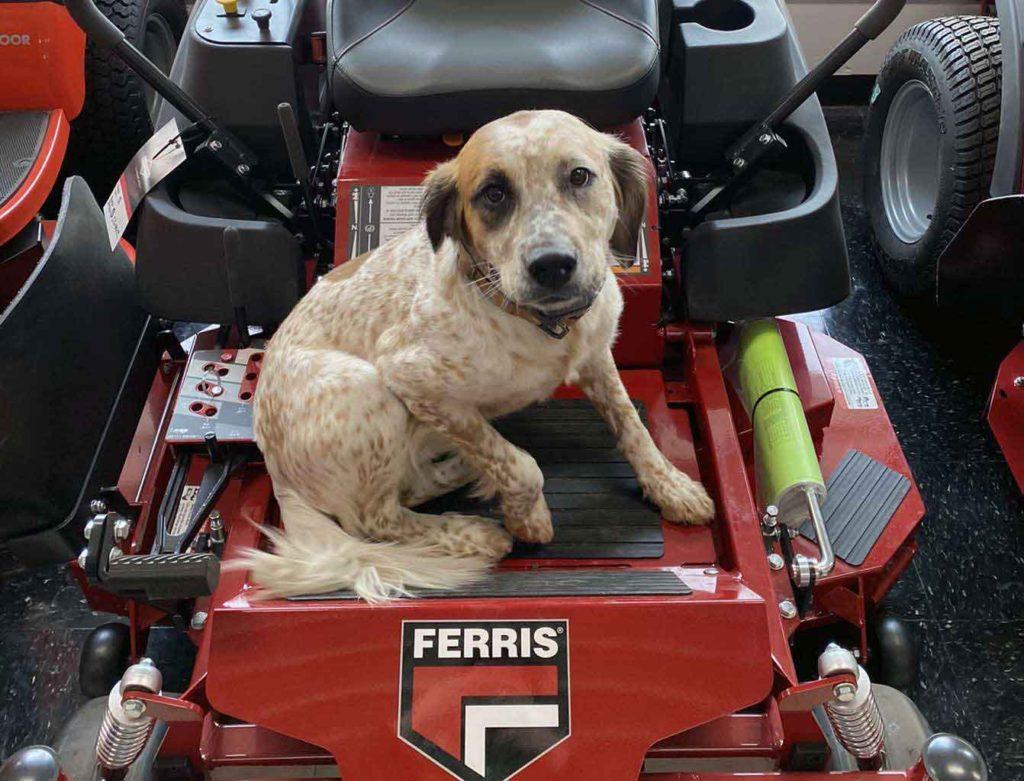 The adorable Barlow at Joel's Mower Service in St. Cloud, Minnesota.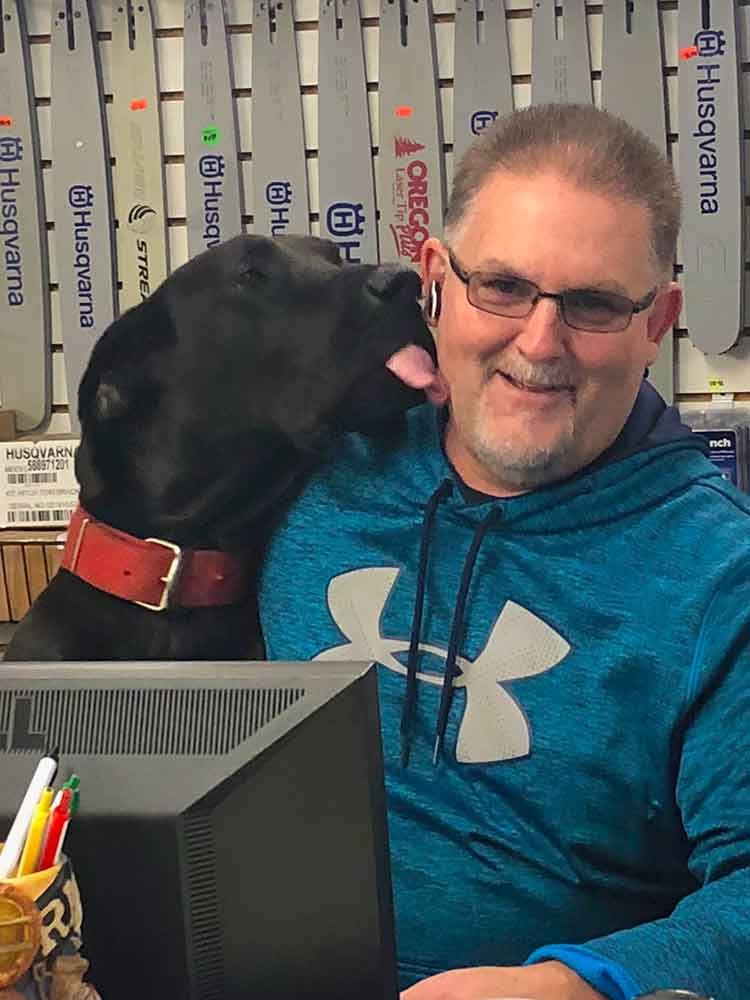 Everybody loved J.R. at Dillard Brothers Saw & Mower in Palmetto, Georgia. Unfortunately, J.R. passed away but he will always be remembered as a great shop dog.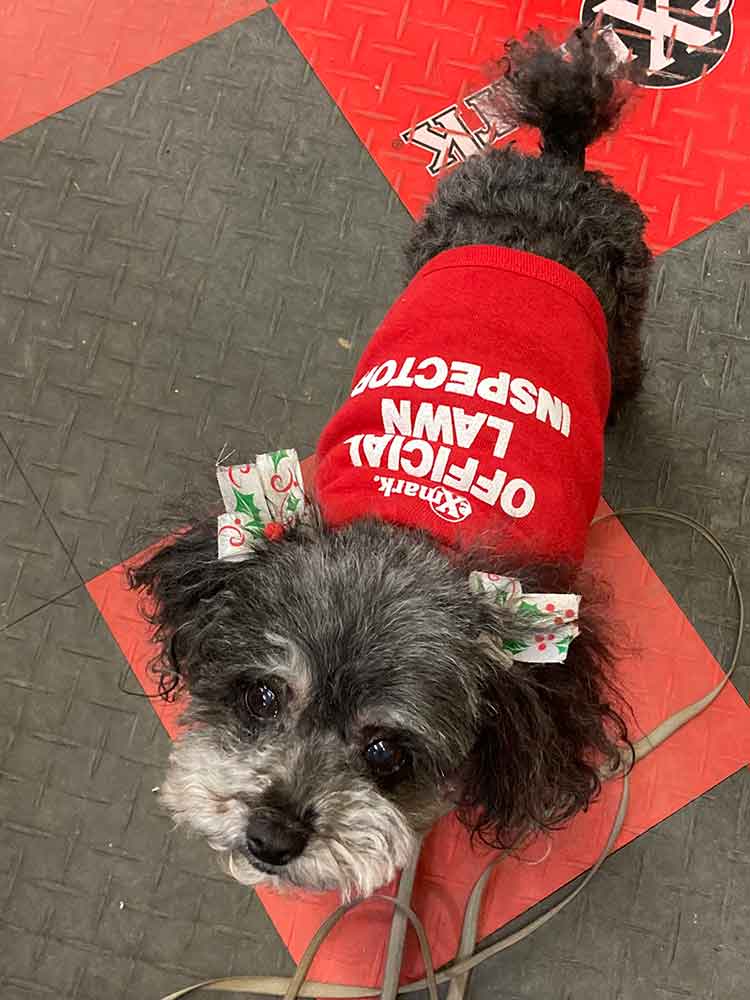 Louise has been the shop buddy at Bi-County Small Engine Center in Columbia, Illinois all of her life (almost 11 years!).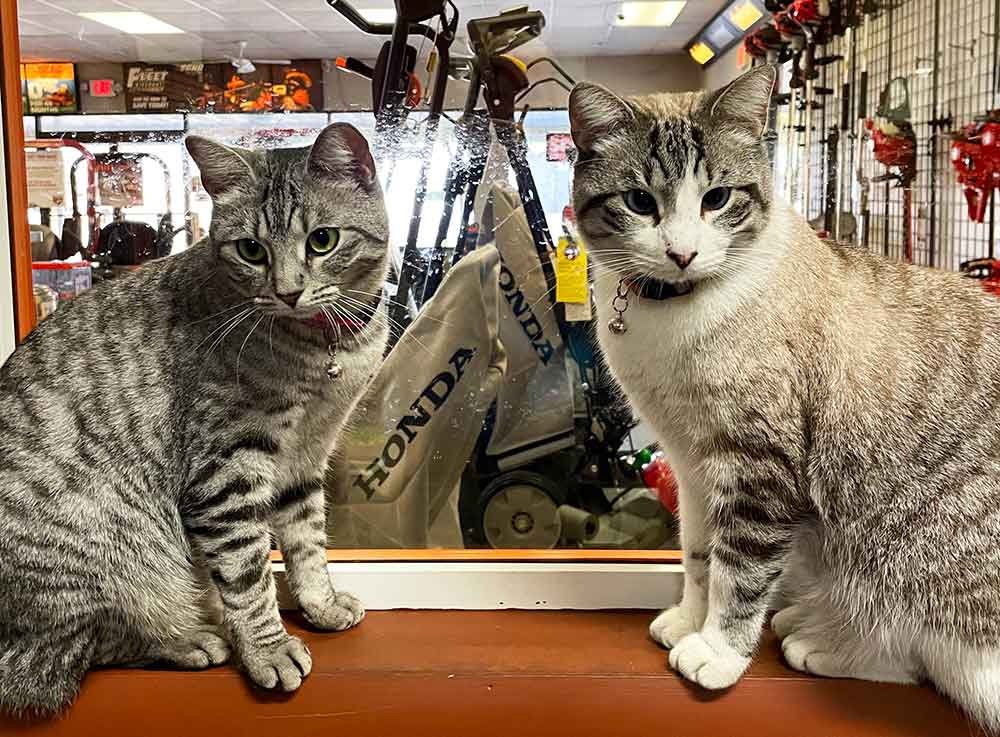 Briggs and Kawi are the supervisors at Umatilla Saw & Mower in Umatilla, Florida.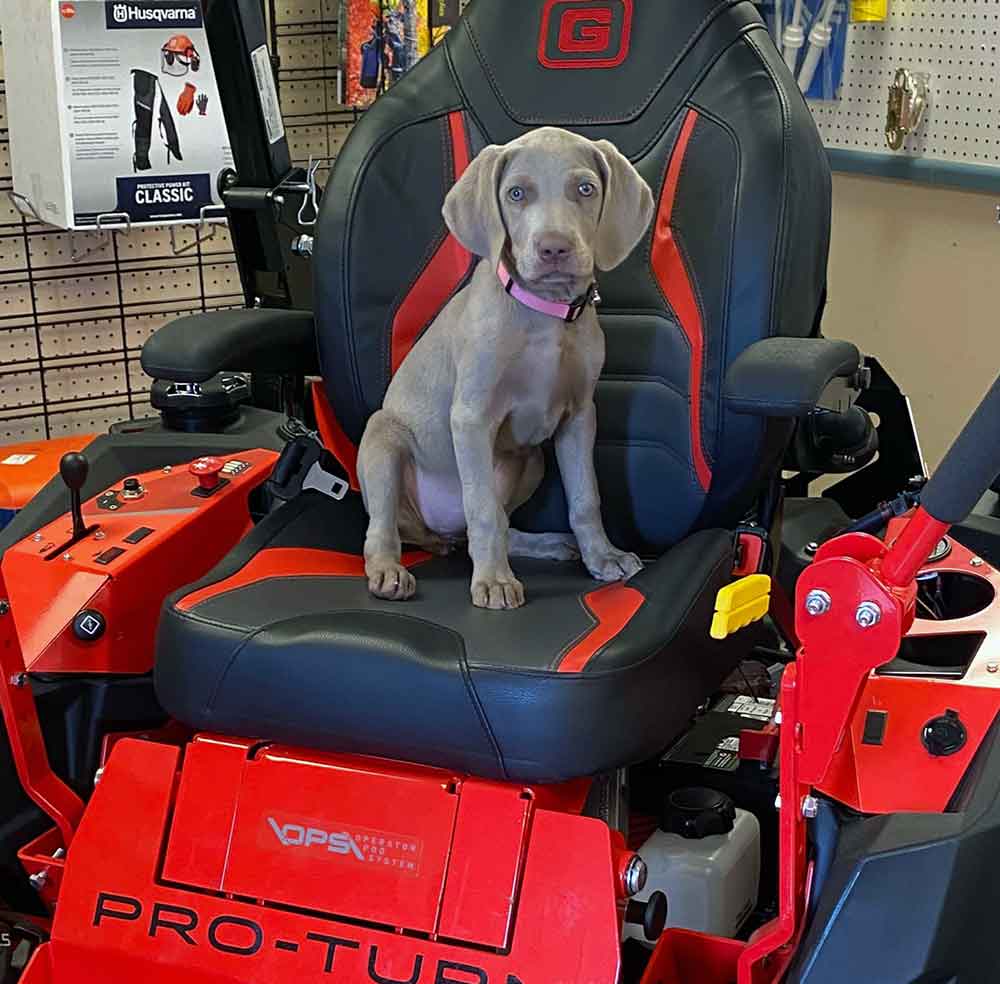 Sweet little Winnie loves to help out at Hedden Lawn & Garden in Huntsville, Alabama.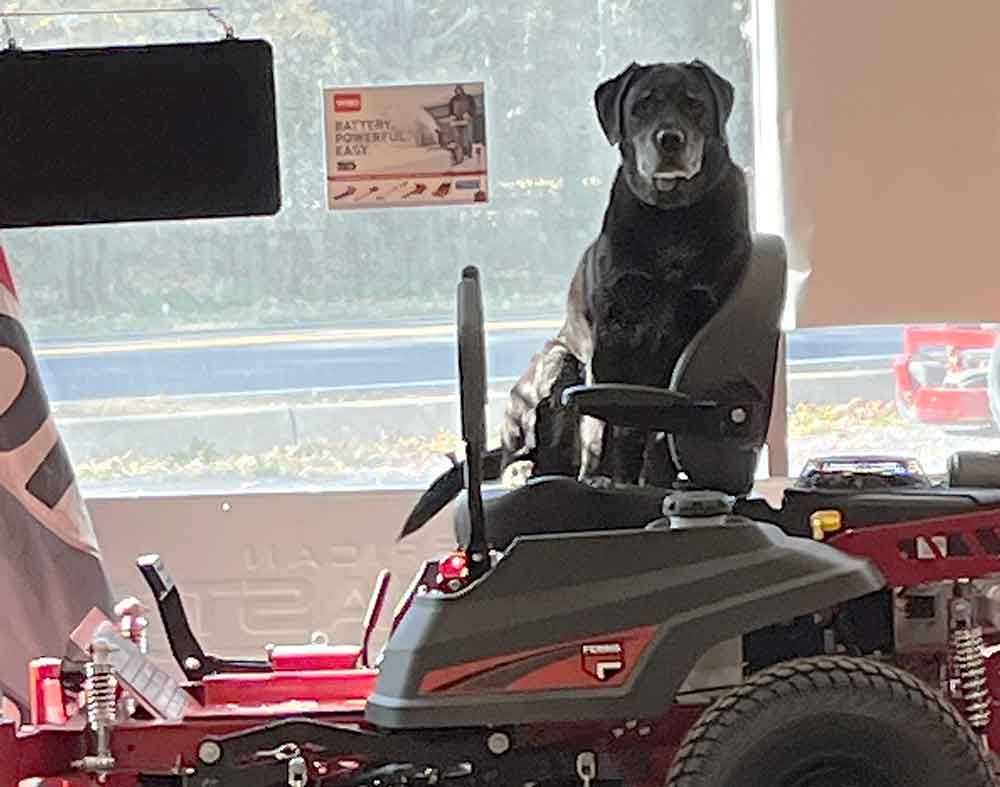 Tucker hanging out at ACP Power Equipment in Chatham, New York. He is the best shop dog ever!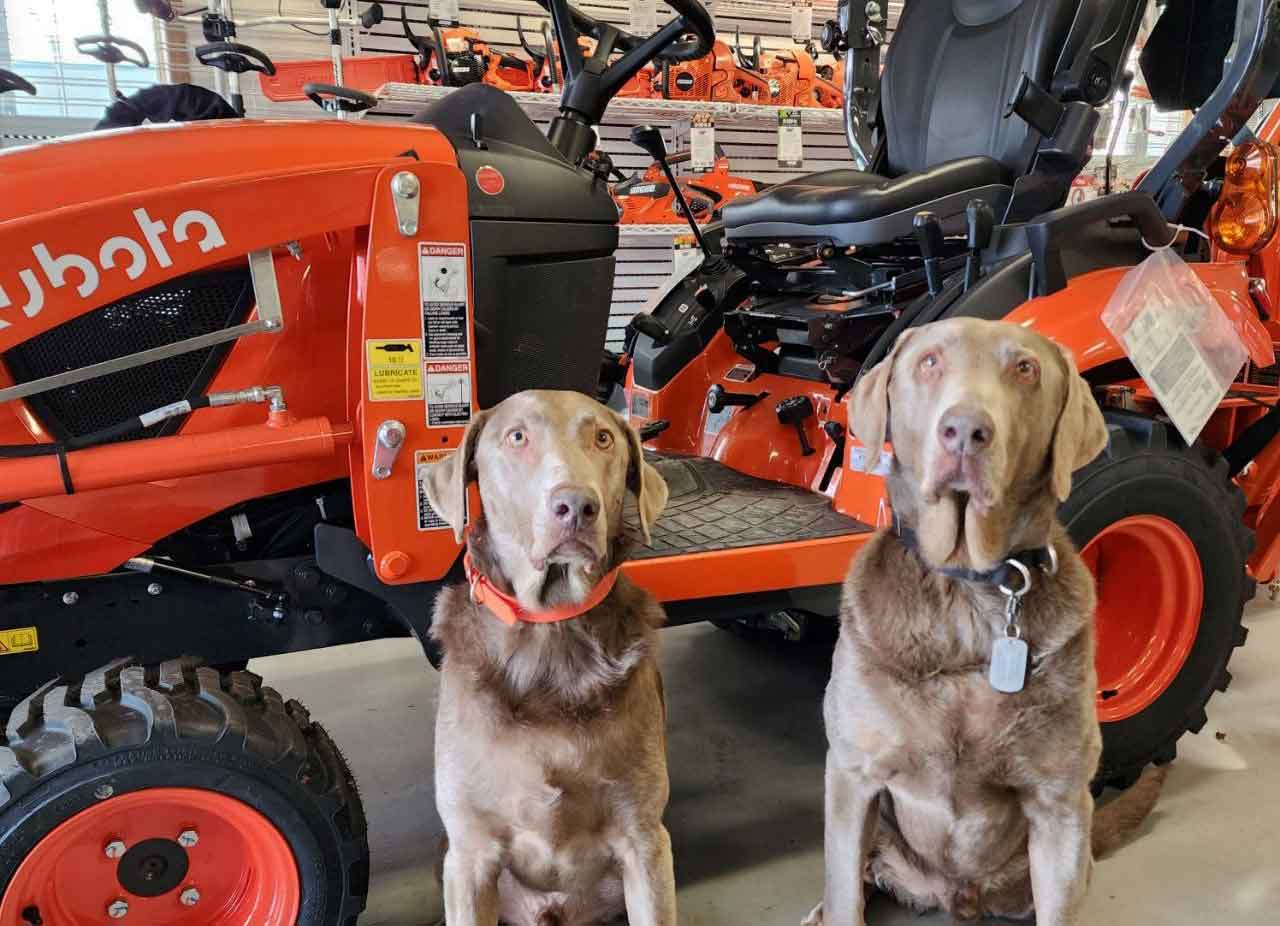 Brothers Baxter and Henry are Silver Labs. Baxter is almost 7 years old while Henry is 9 years old. They work as greeters at Nord Outdoor Power Corp in Bloomington, Illinois.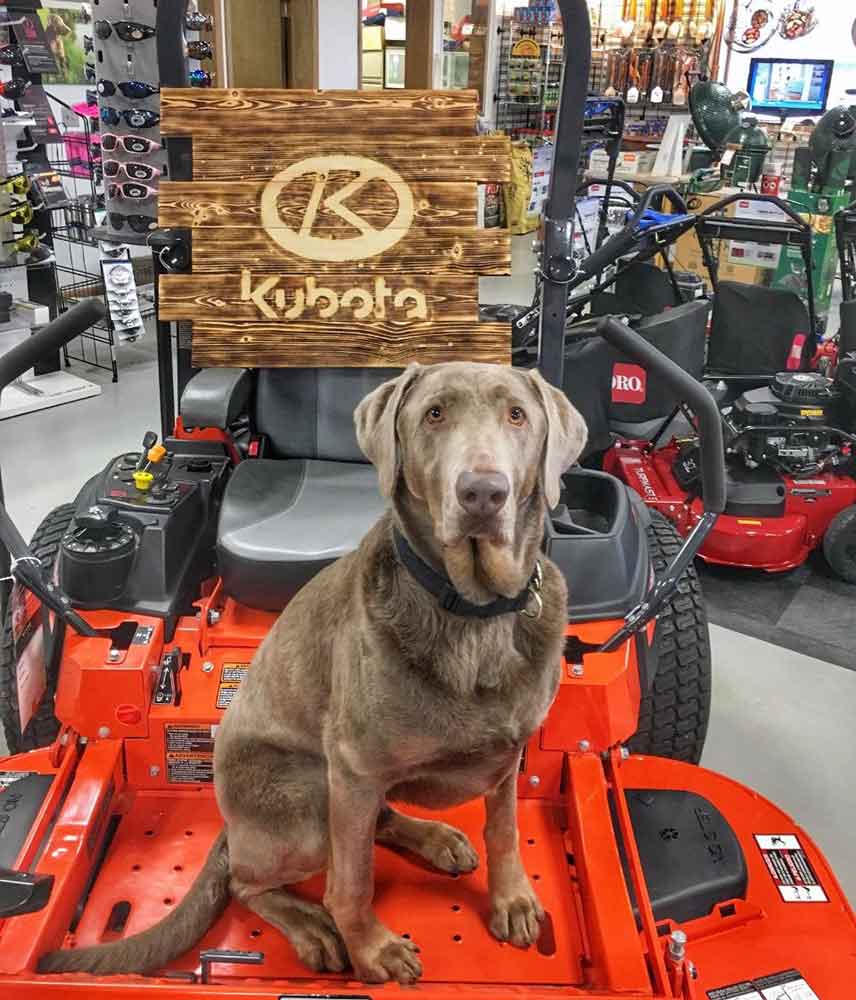 Henry loves to play fetch with a ball and is an avid swimmer. Nord Outdoor Power Corp, Bloomington, Illinois.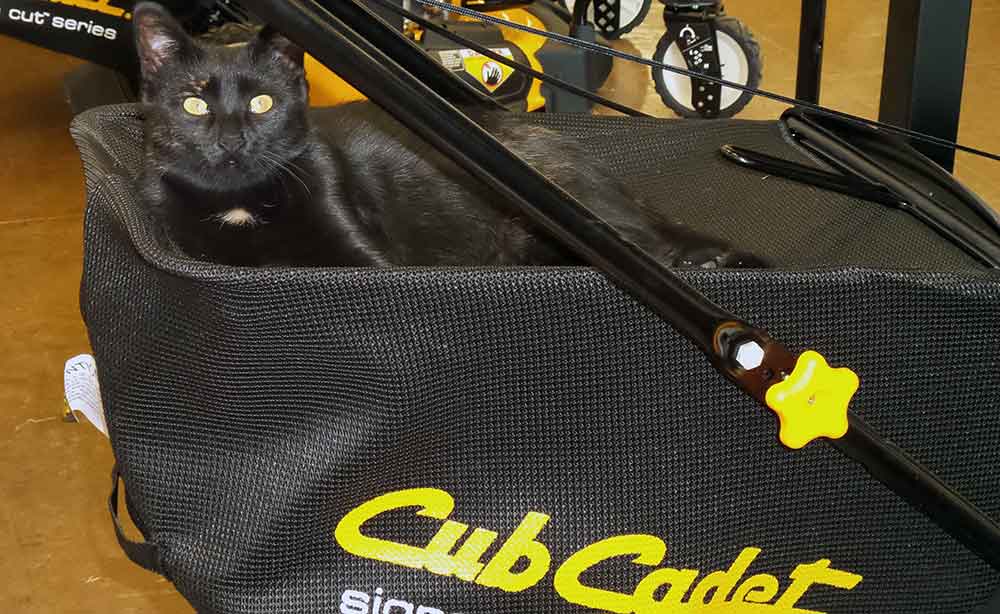 Miss Little Bit in her hammock at Harrison Street Power Equipment in Shelbyville, Indiana.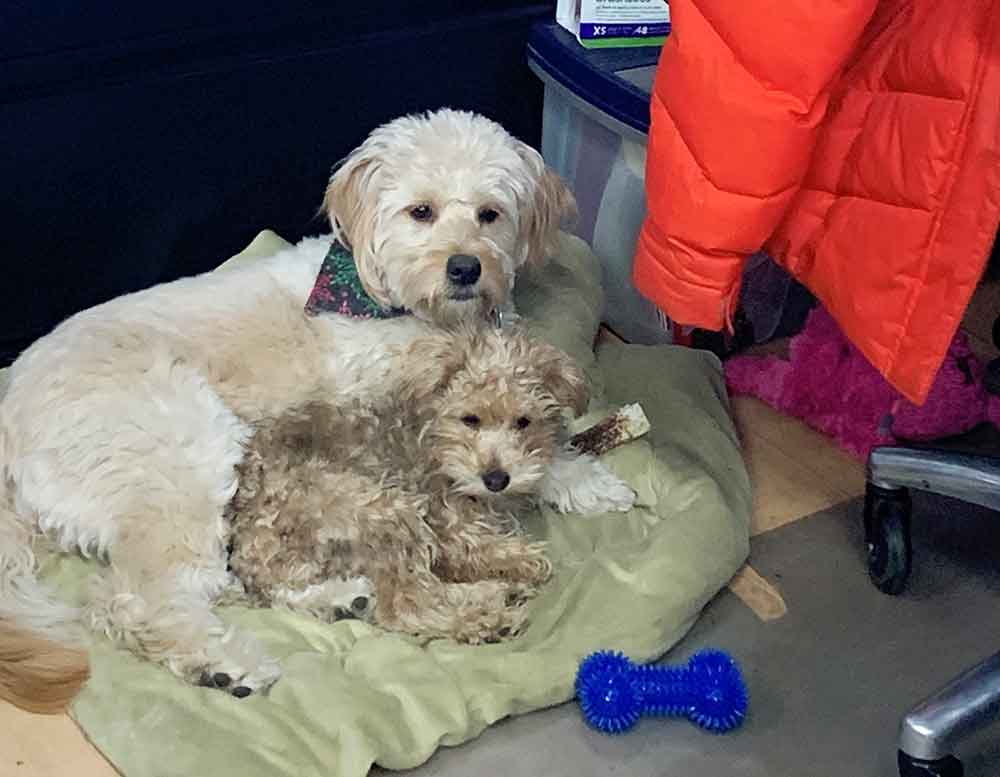 This is Honey, a 1 year old Mini Goldendoodle and Maple, a 4 month old Schnoodle. They enjoy hanging out at Sandy Lake Implement in Sandy Lake, Pennsylvania.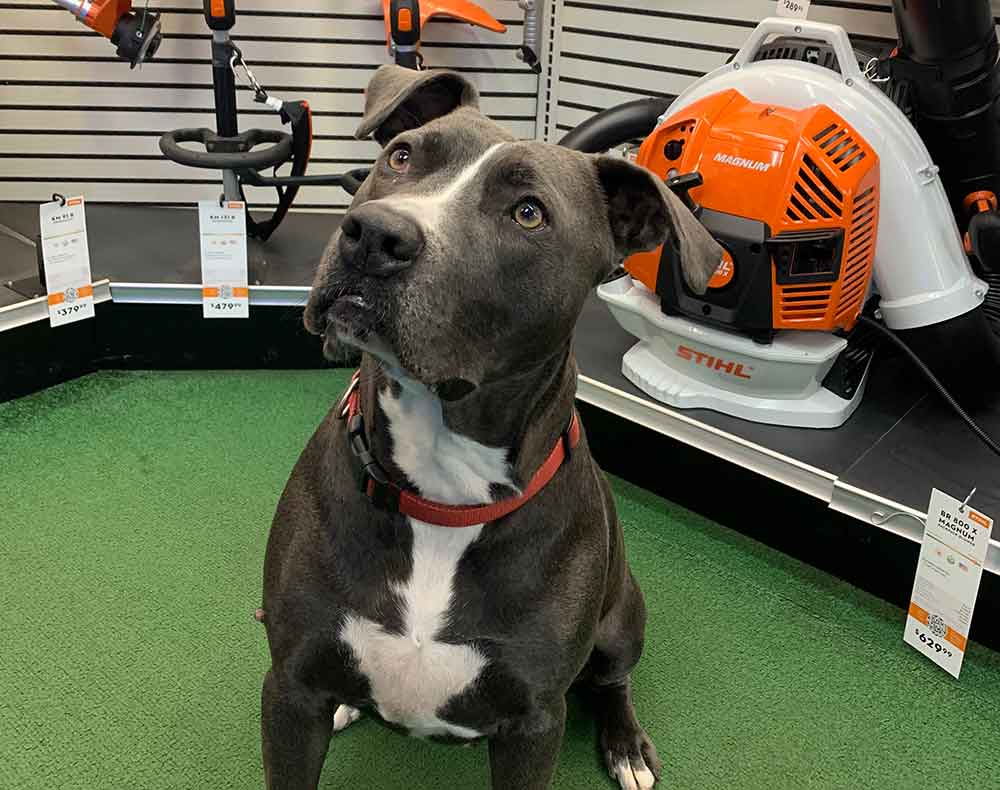 This is Shadow at Roush Worthington Lawn Mower in Worthington, Ohio.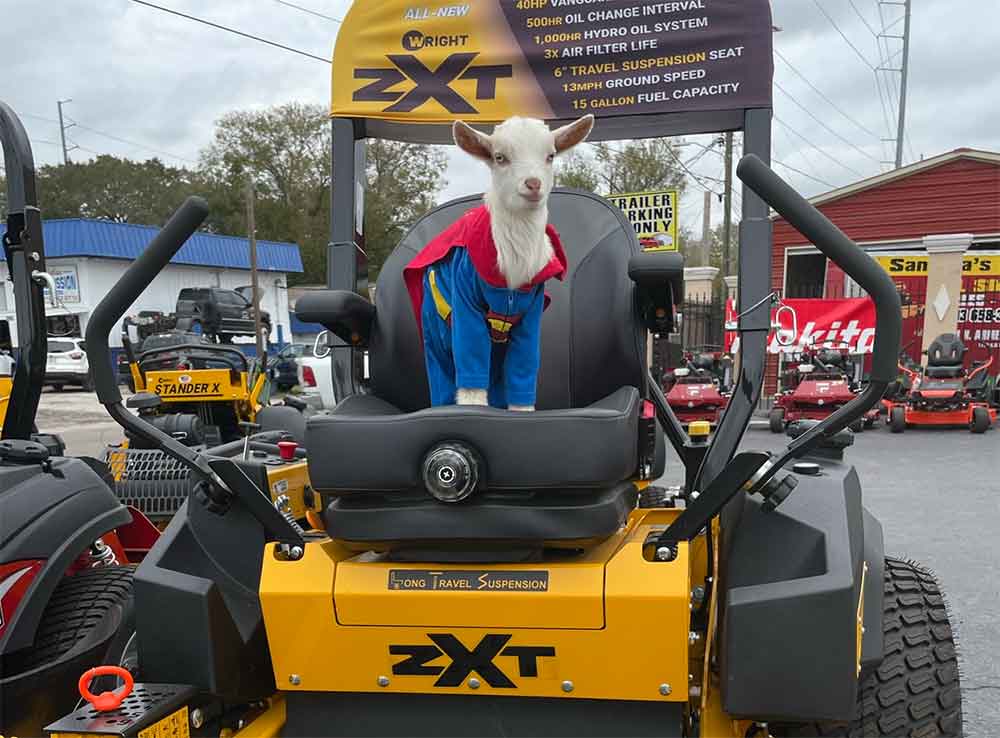 Super Max, the goat, always saves the day at Santana's Mowers in Tampa, Florida!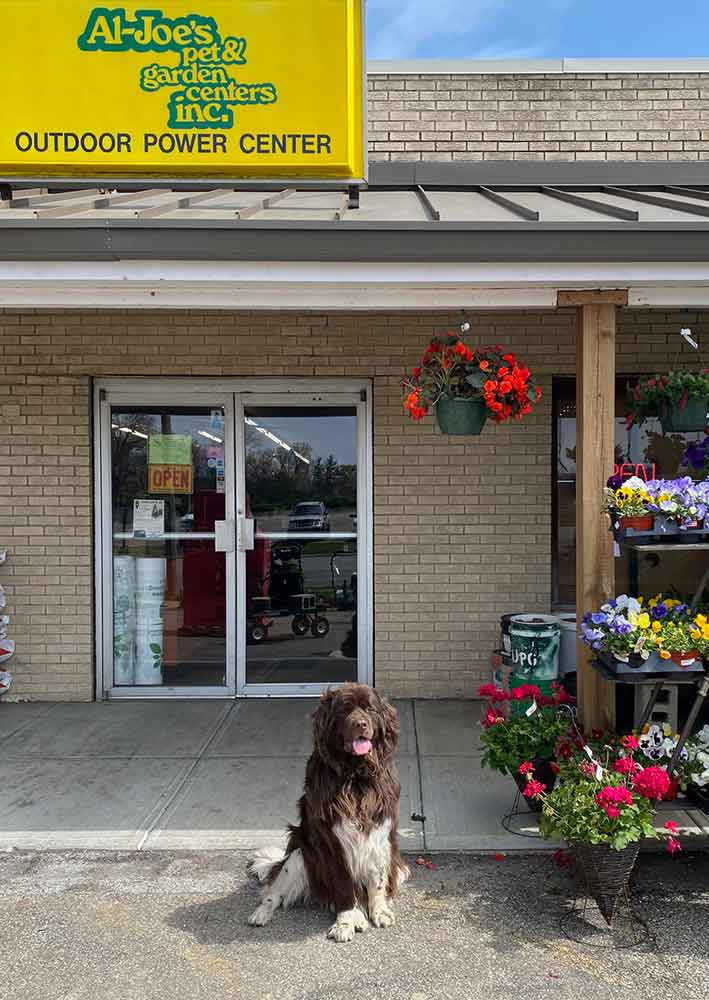 This is Rosie. She is a 3 year old Newfoundland and enjoys hanging out at Al-Joe's Pet & Garden Center in Hamilton, Ohio.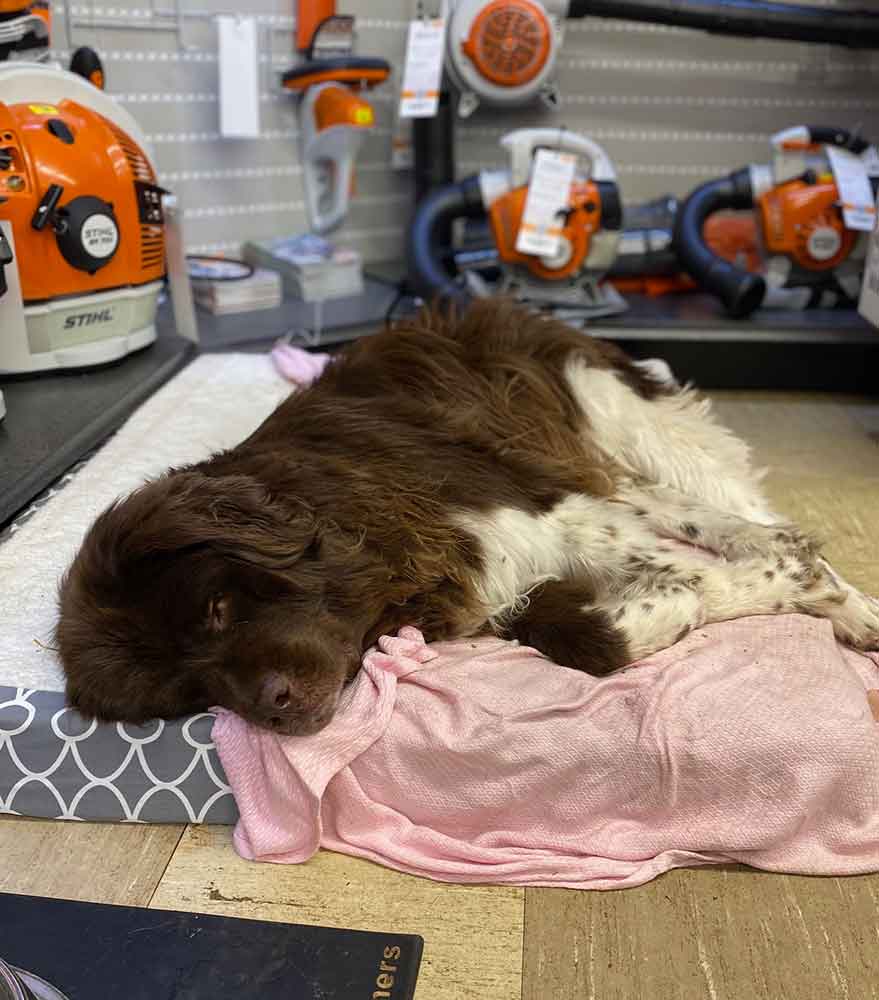 Another sweet image of Rosie at Al-Joe's Pet & Garden Center in Hamilton, Ohio.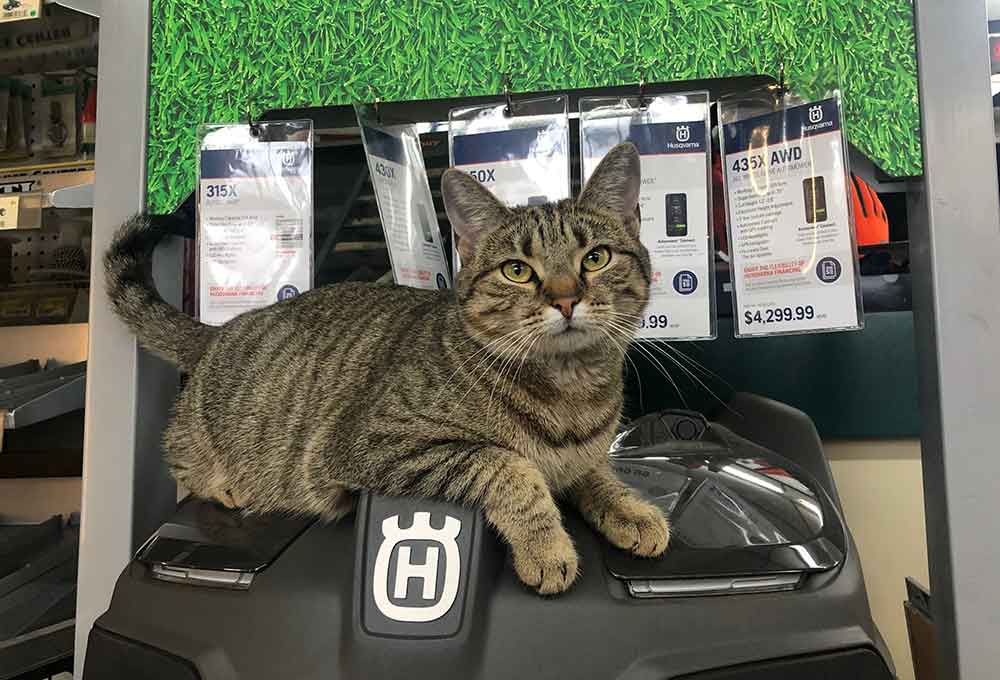 Meet Lucy—The best feline Husqvarna Automower sales kitty in the United States at Stoicheff's Auto Parts in State College, Pennsylvania.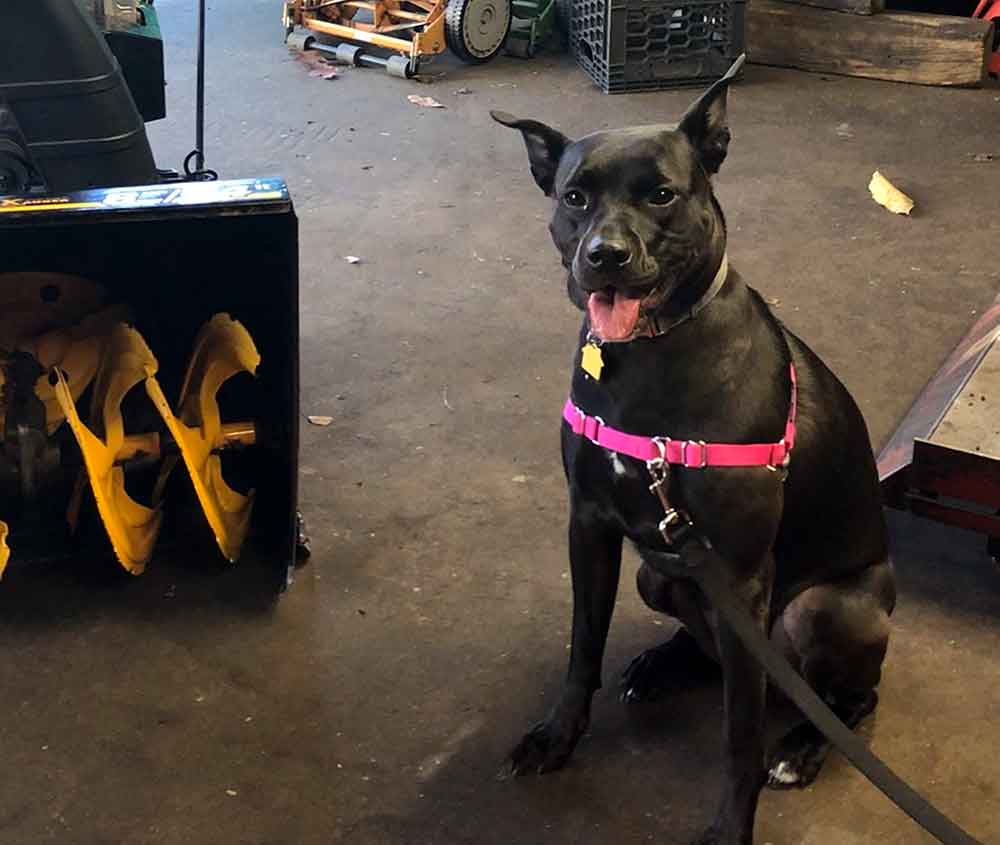 Tuna keeps a watchful eye on shop activities at Sporthill Lawn Mower Service, Fairfield, Connecticut.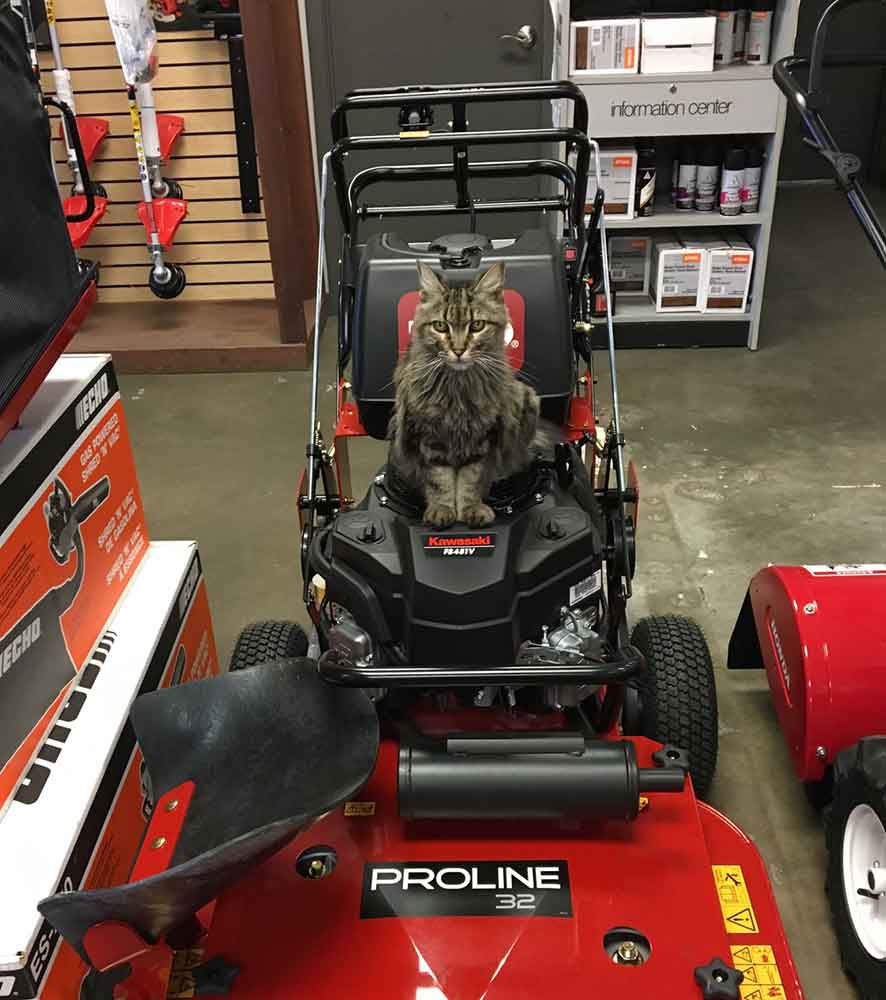 Willow is the former shop cat at Southwest Mower, Houston, Texas. She worked there for 14 years until she passed away.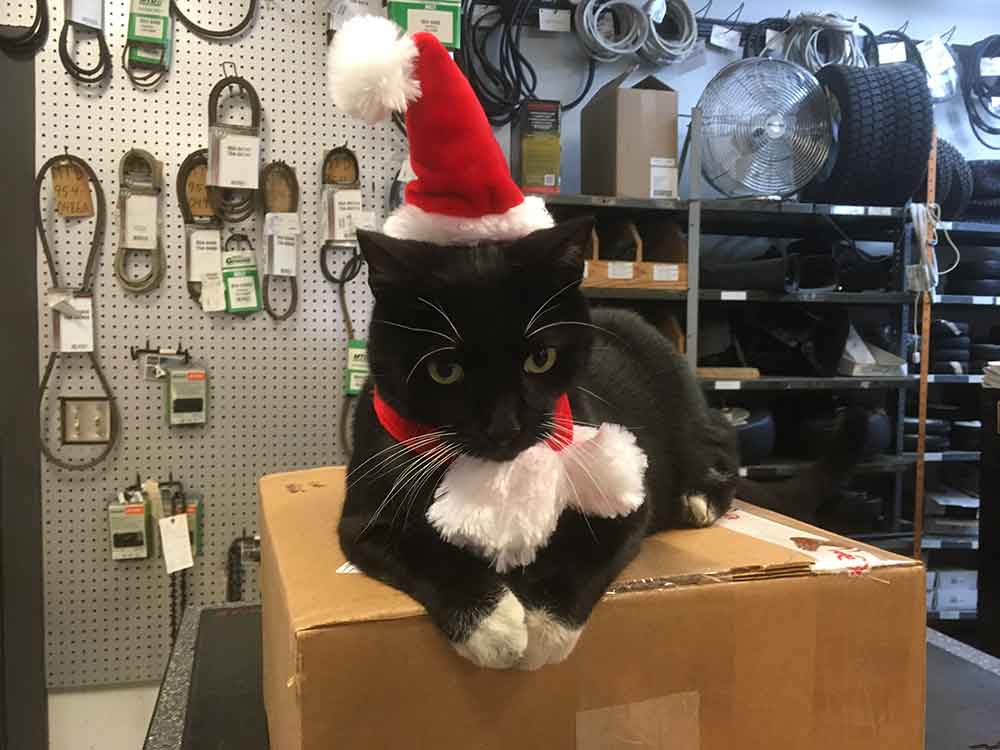 Sammy works hard at Southwest Mower, Houston, Texas.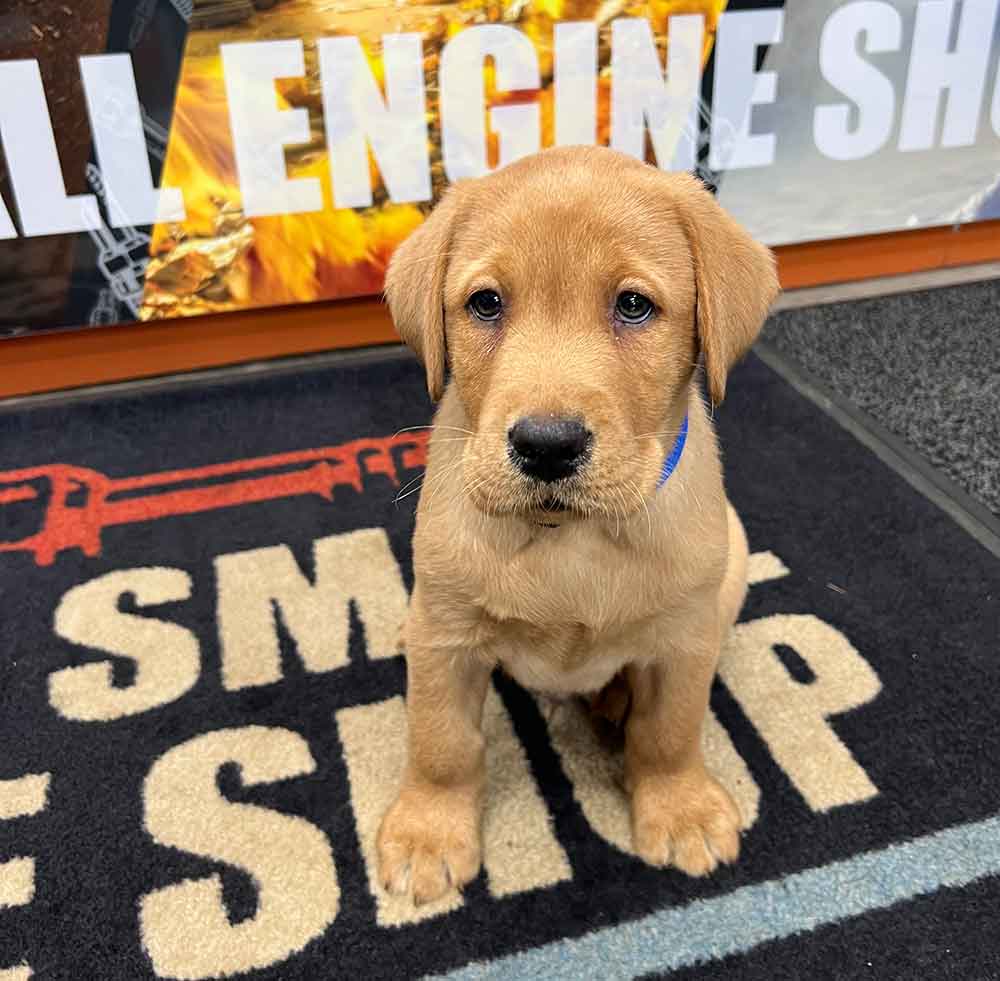 Maverick is the newest addition to the shop staff at Luke's Small Engine Shop, Caribou, Maine.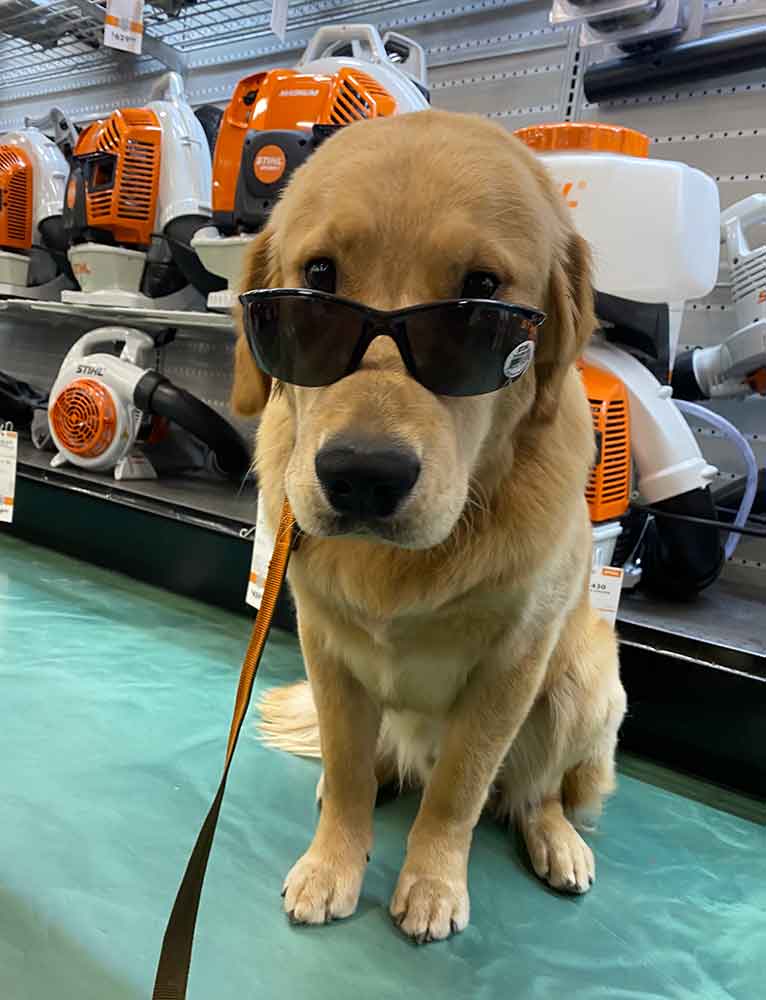 Winston is too cool for school at Peter's True Value Hardware, Highland, Michigan.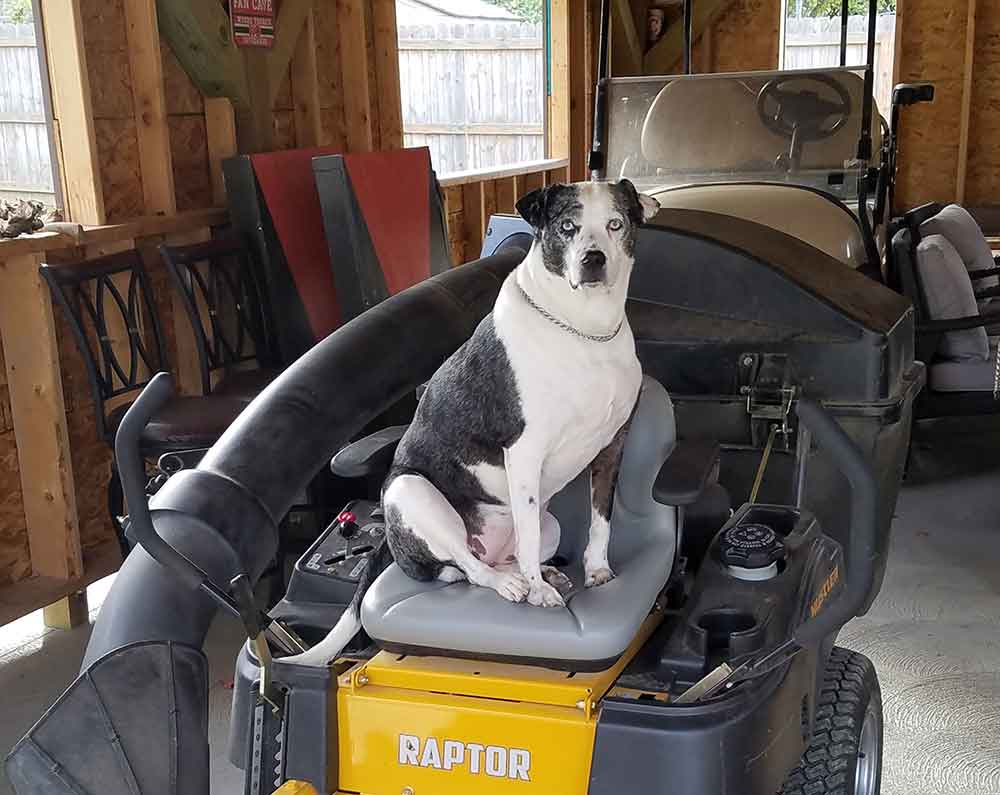 Roxie is enjoying some downtime at T&S Power Equipment, Olmsted Falls, Ohio.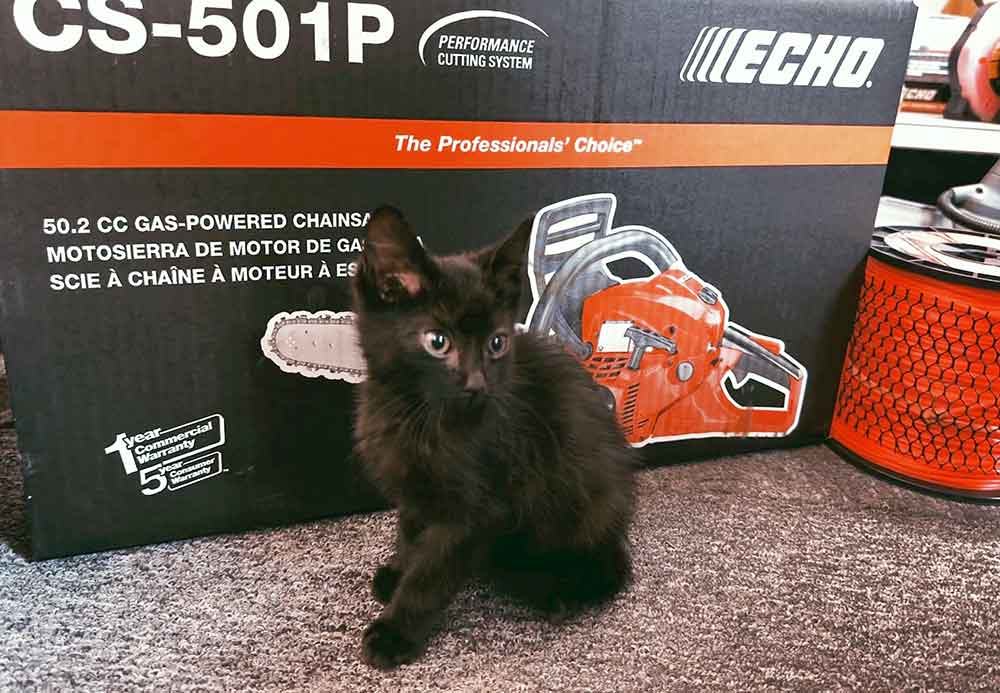 Bean is learning the ropes at Tri-State Landscape Equipment & Supply, Philadelphia, Pennsylvania.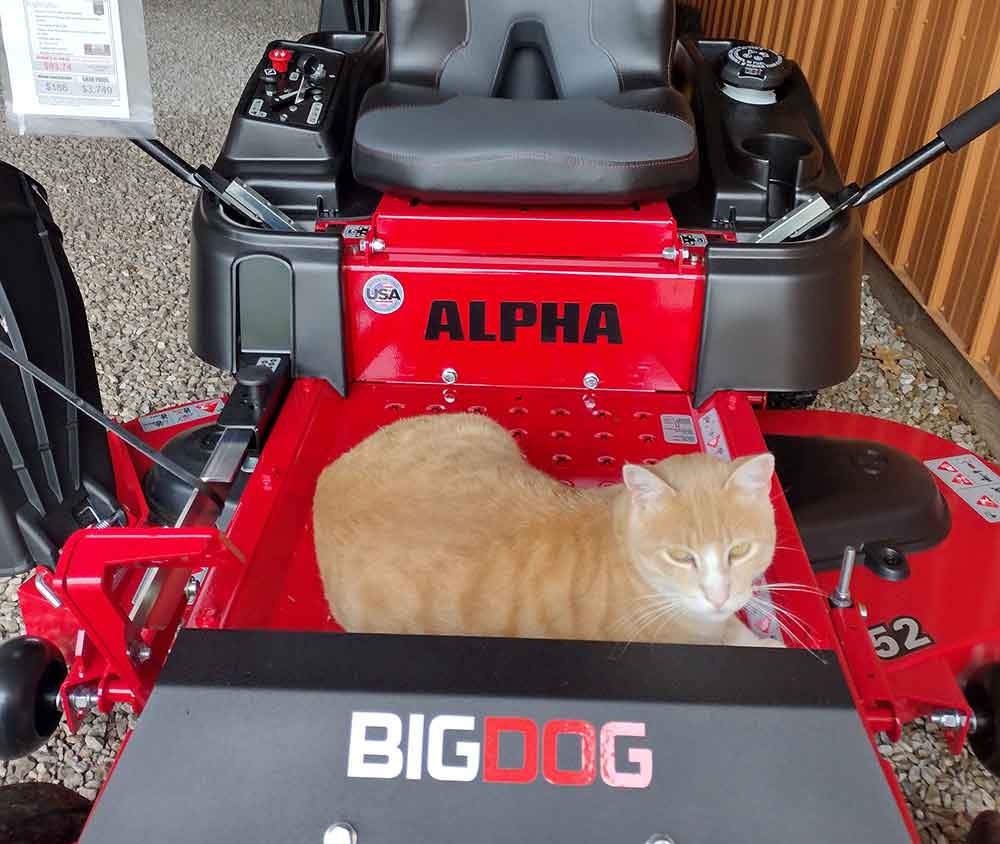 Blade is a sales cat at Green Grass Equipment, LLC, Bolivar, Missouri.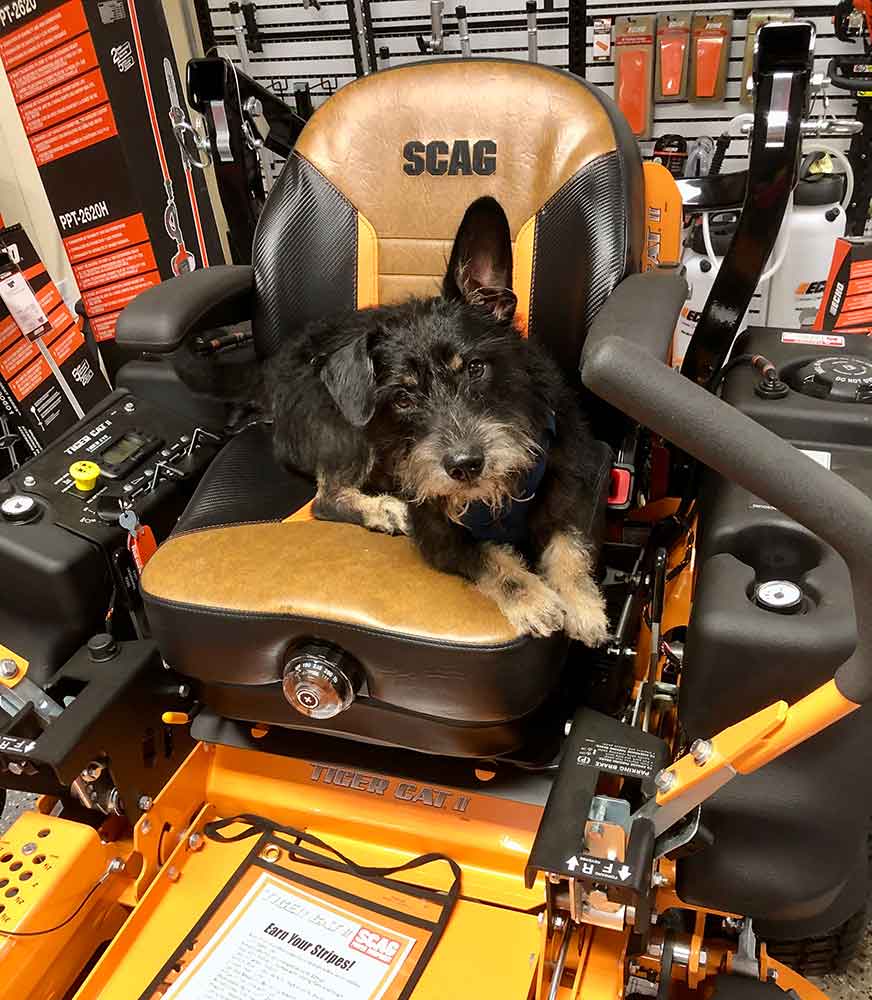 Otto has run of the shop at Daniel Industries Power Equipment, Port Lavaca, Texas, and he likes to sit on the mowers to people watch.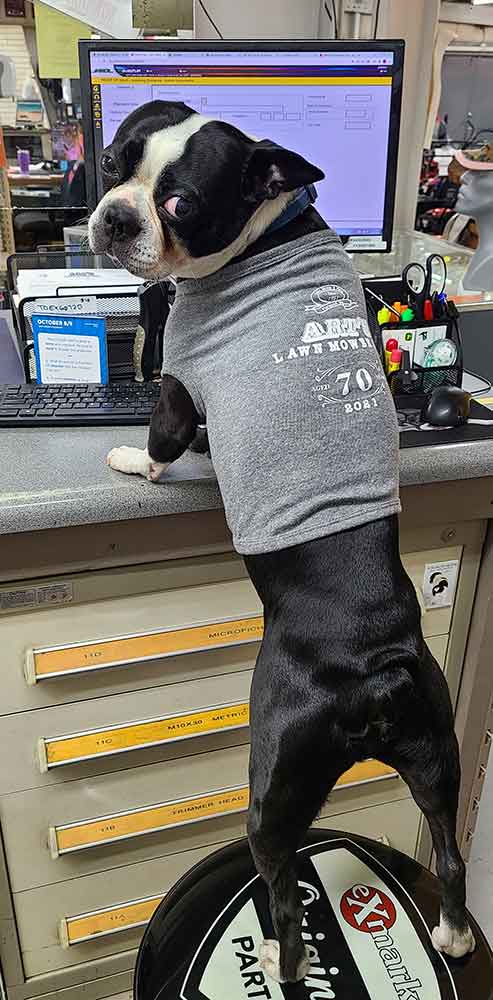 Cooper has been a loyal shop dog at Art's Lawn Mower Shop, Florissant, Missouri, since March of 2020.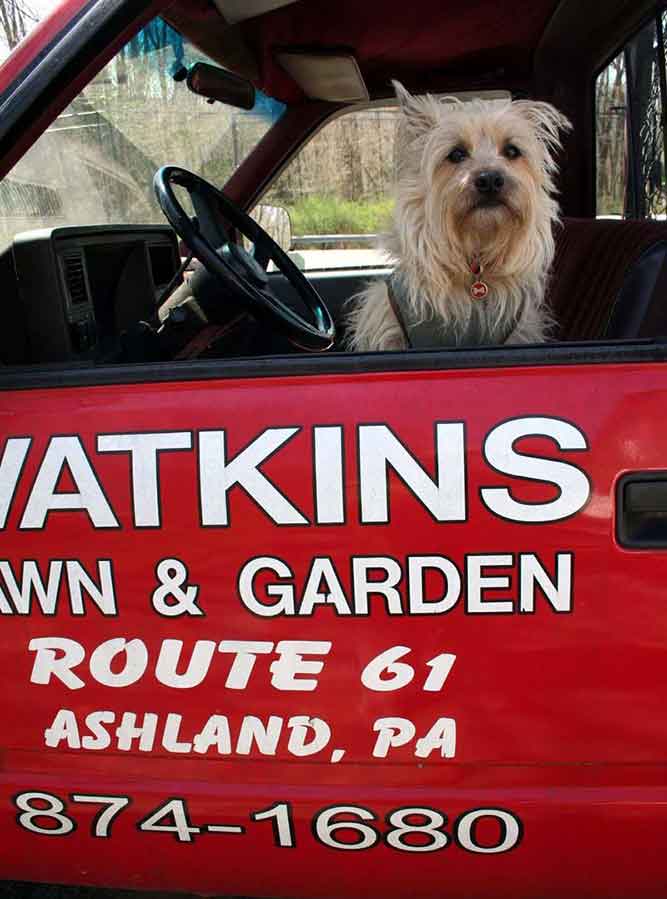 Shop dog Winston working hard at Watkins Lawn & Garden, Ashland, Pennsylvania.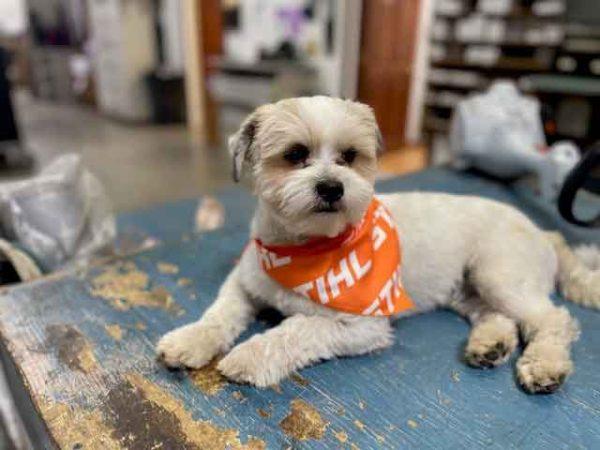 Yoda is a 1 year old Shih Tzu and Earl is a 7 month old Great Pyrenees/Bernice Mountain Dog. (1 of 2)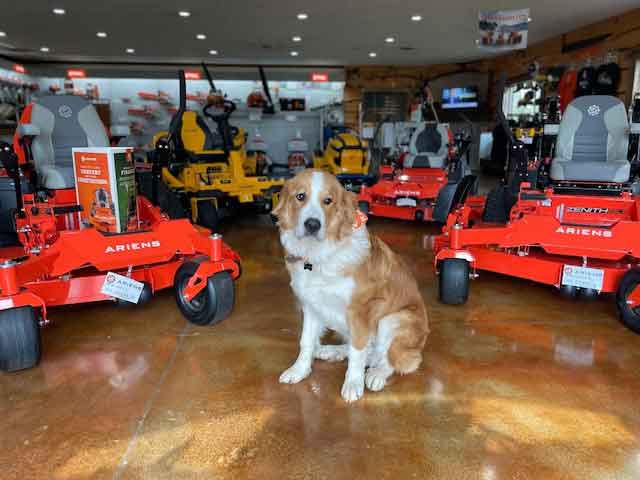 Yoda and Earl are best friends and can't wait to come to work every day at Ben's Small Engine, Appleton, Wisconsin. They love to greet everyone and you will be their friend forever if you have treats with you! (2 of 2)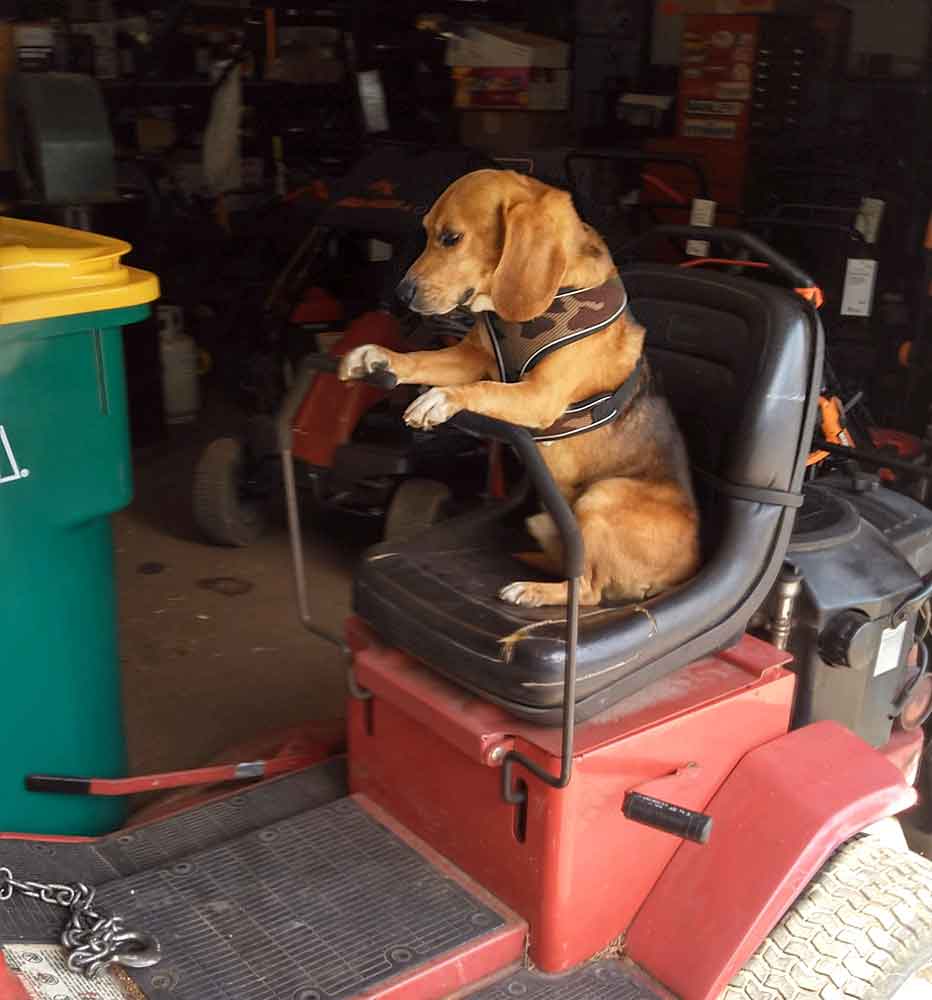 Lil' Man earning his keep by moving equipment around at Lonnie's Small Engine Repair, Mount Morris, Michigan.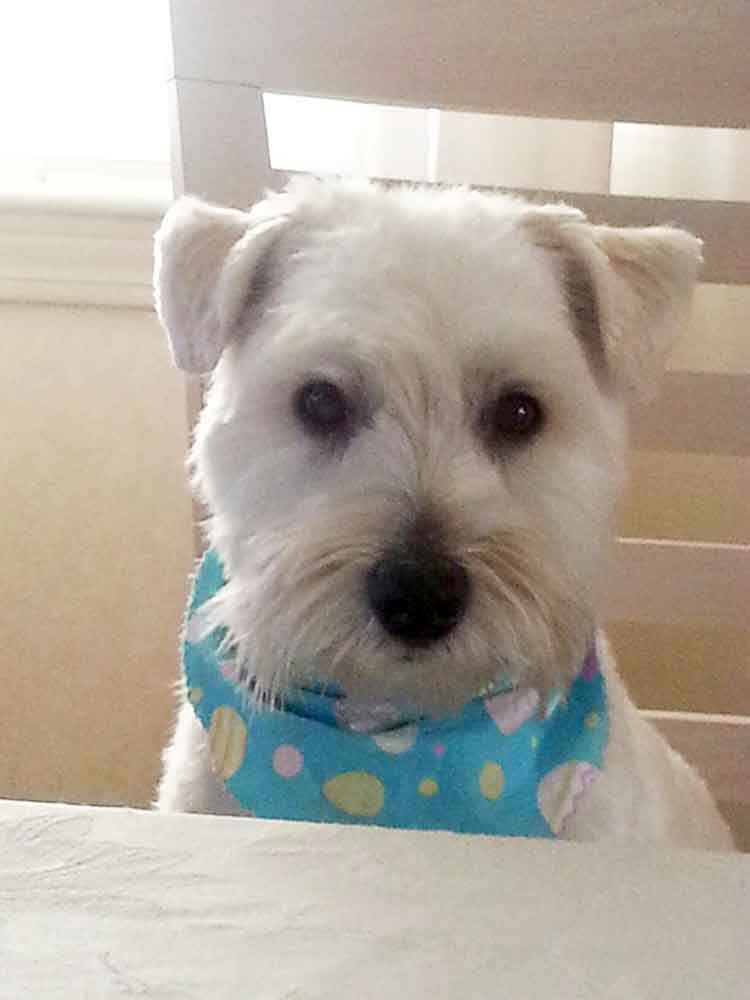 Shop dog Beau taking a break at Murphy's Power Equipment Service, Weymouth, Massachusetts.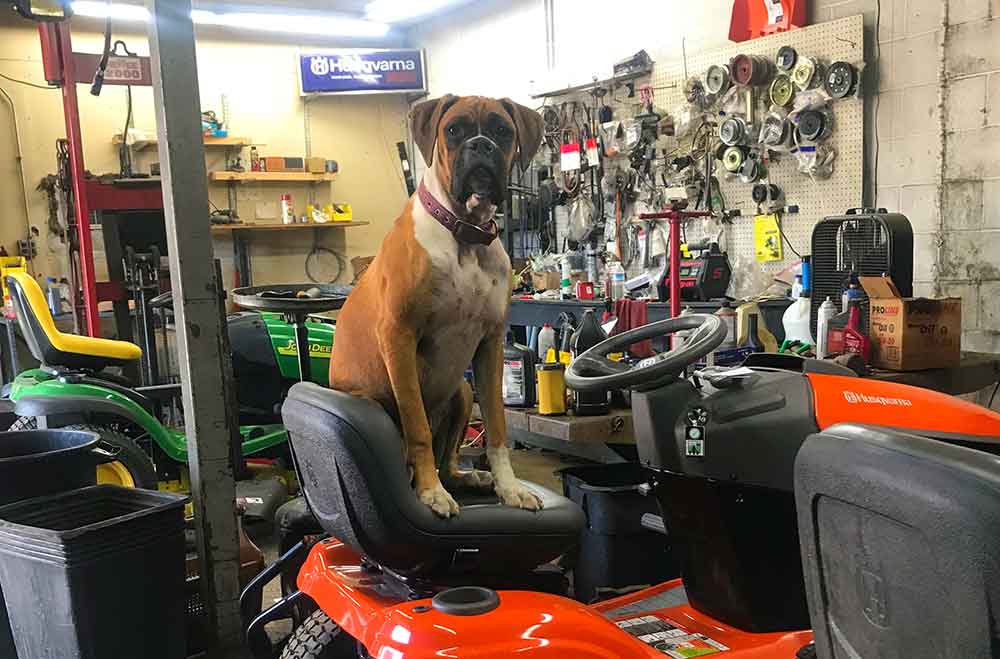 This is Maggie the Boxer at Andover Small Engine Services, Andover, Massachusetts.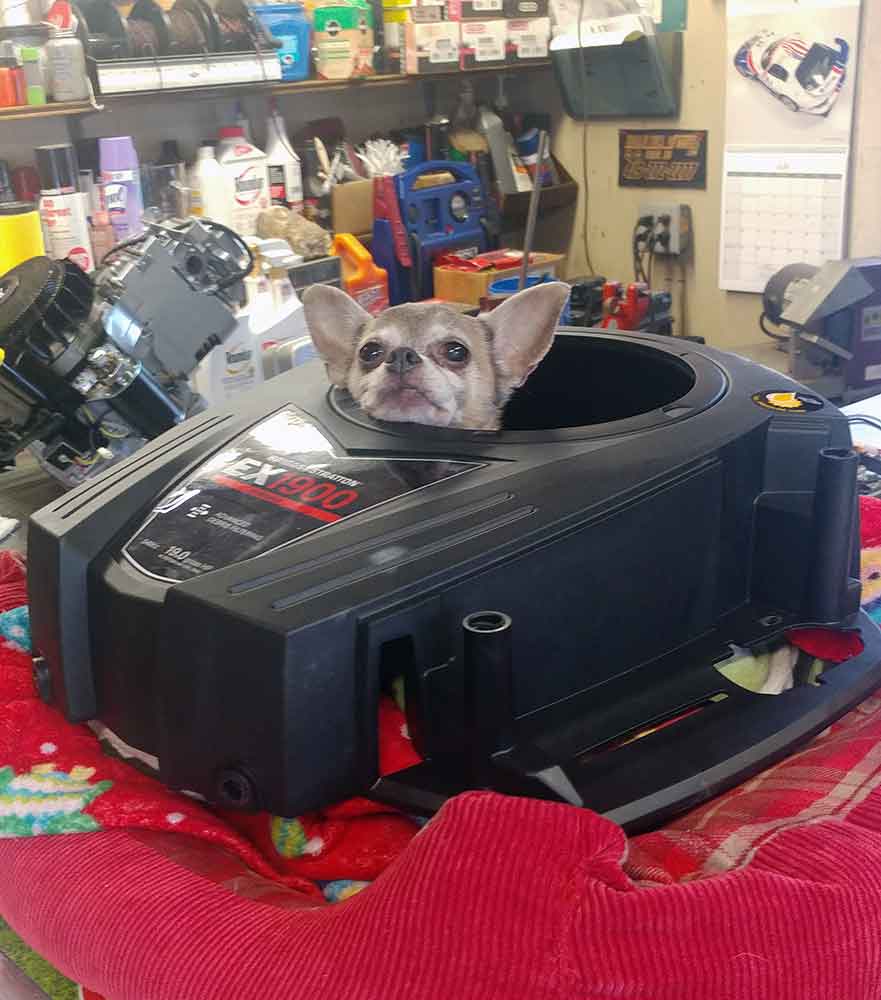 Troubles is a 15 year old Chihuahua that has been greeting customers since she was a pup. She likes to find mice at B&R Lawnmower, Rochdale, Massachusetts.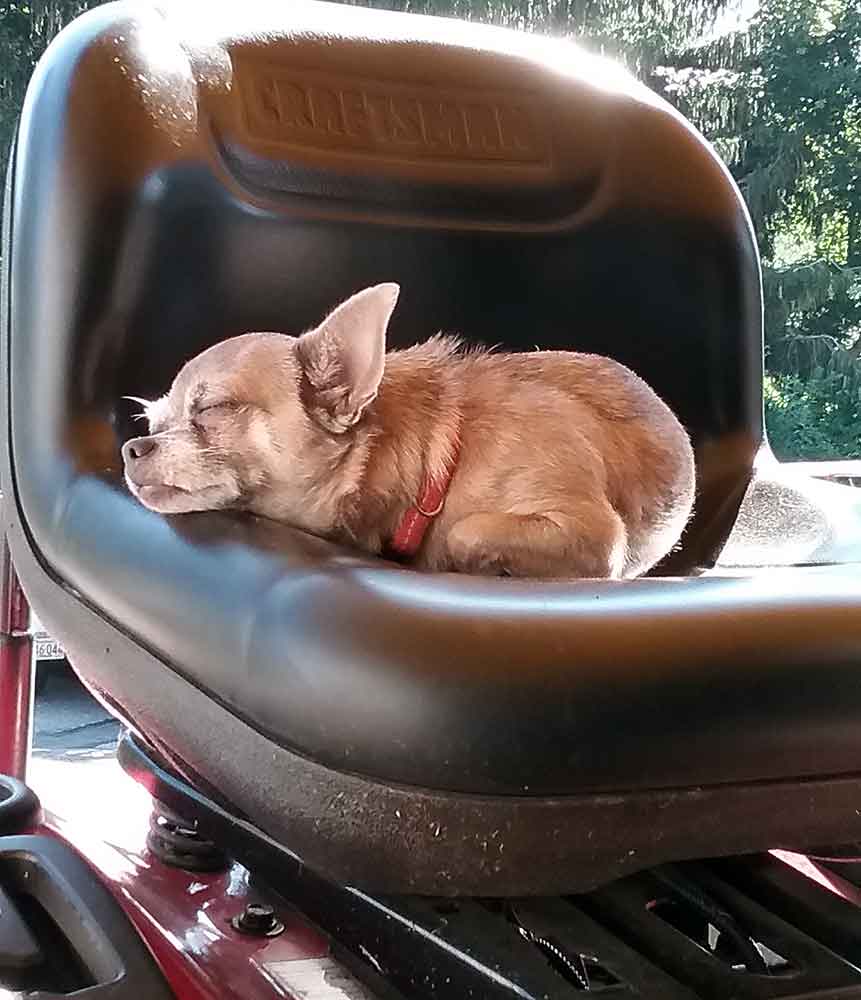 Troubles napping on her favorite tractor at B&R Lawnmower, Rochdale, Massachusetts.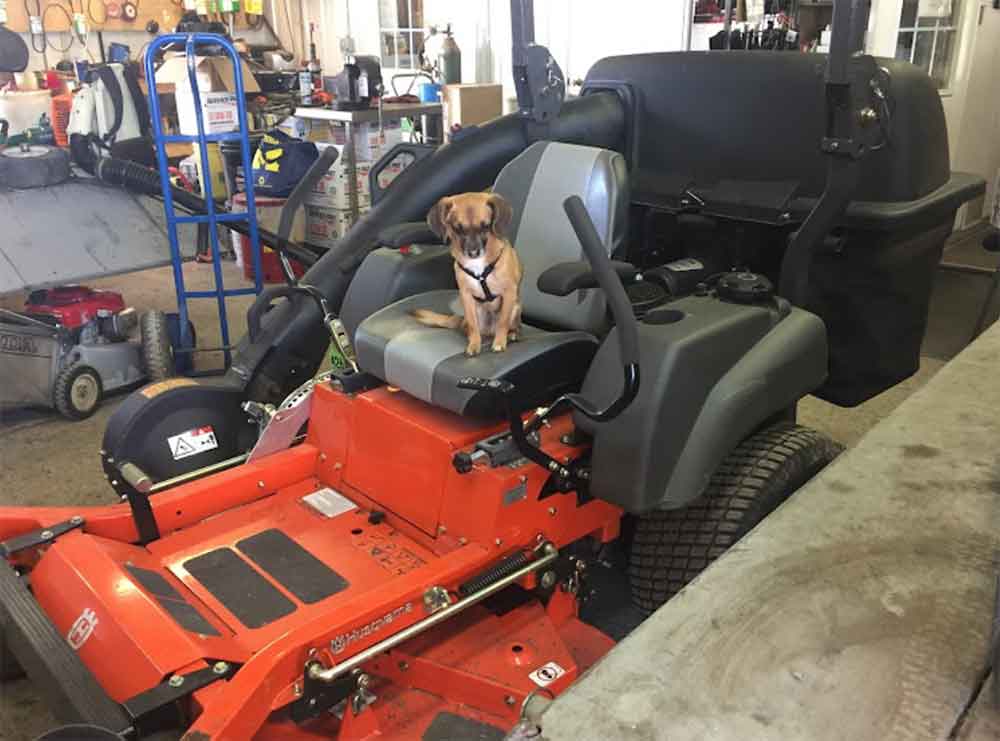 Zaxson is hanging out at HDR Small Engine Repair, Traverse City, Michigan.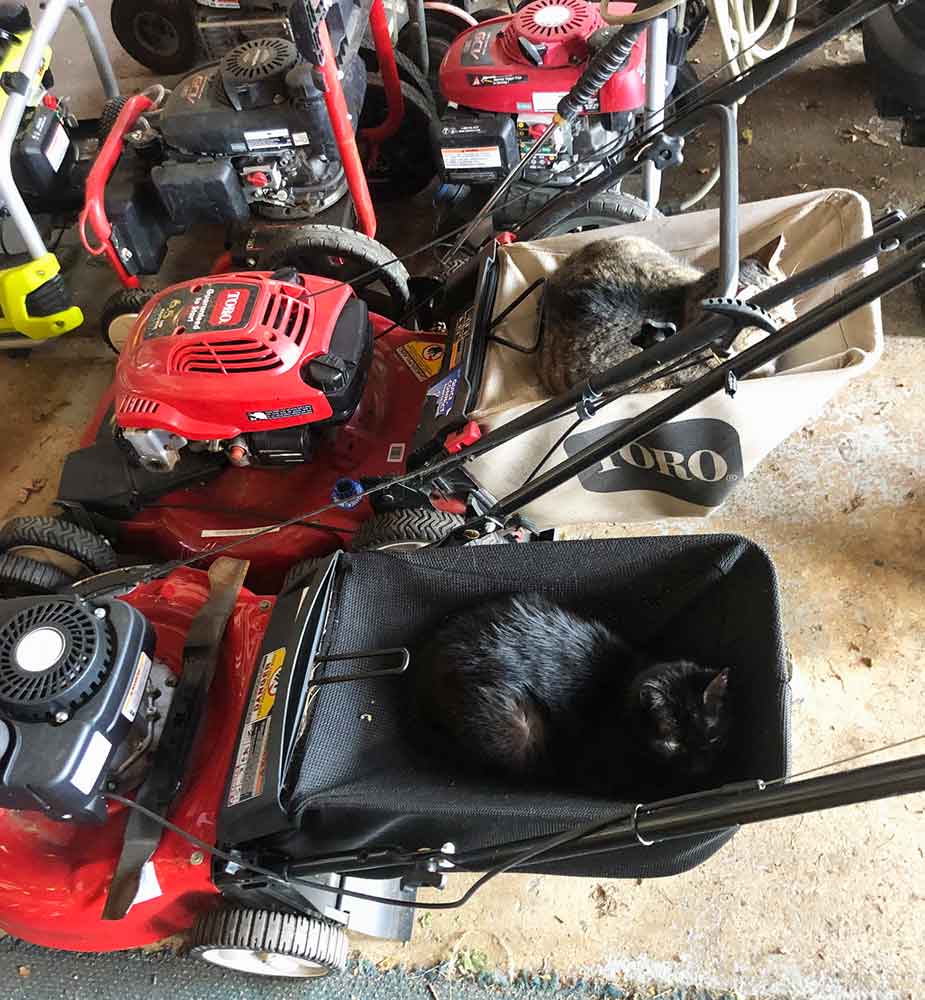 Angel and Pickles love to lounge around in their "hammocks" at John's Outdoor Power Equipment Repair, Hammonton, New Jersey.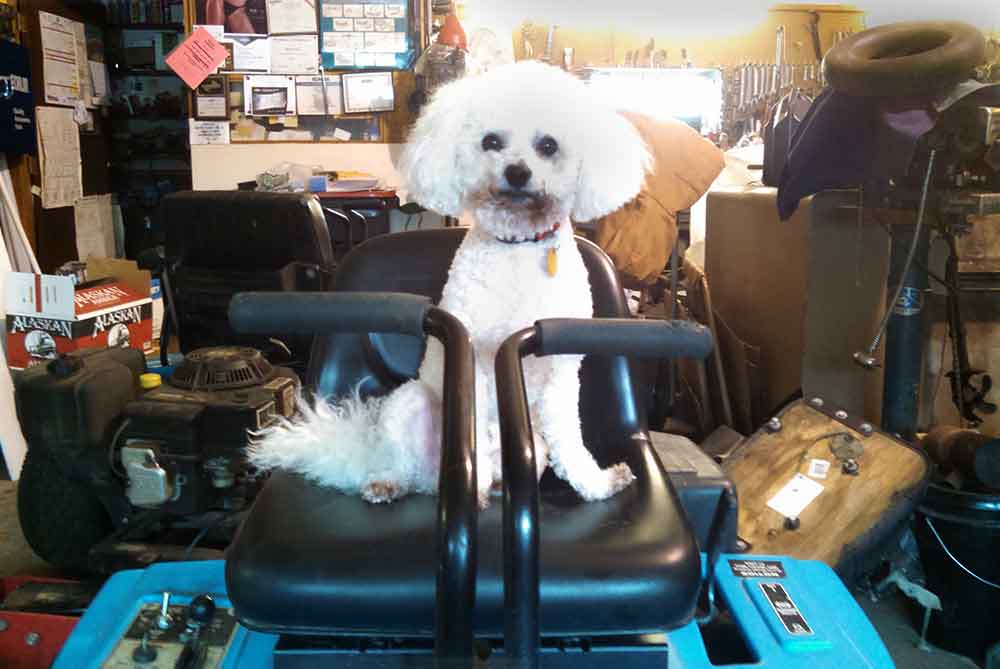 Buster is a sweetie at Four Seasons Repair, Inc., Le Mars, Iowa.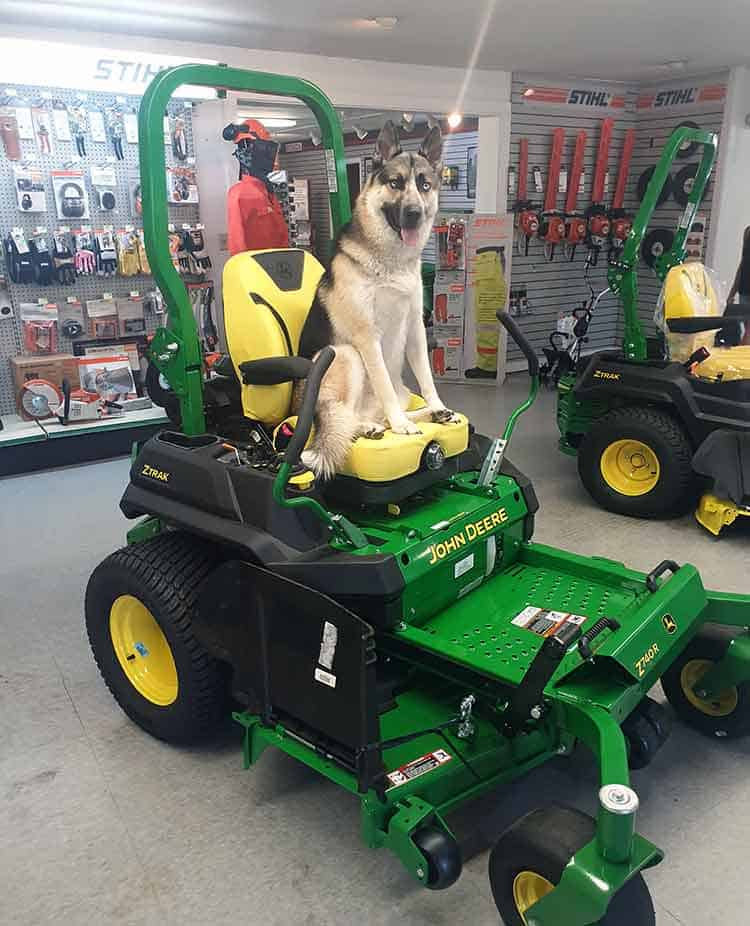 This is Timber at Hilltop Sales & Service, Bangor, Pennsylvania.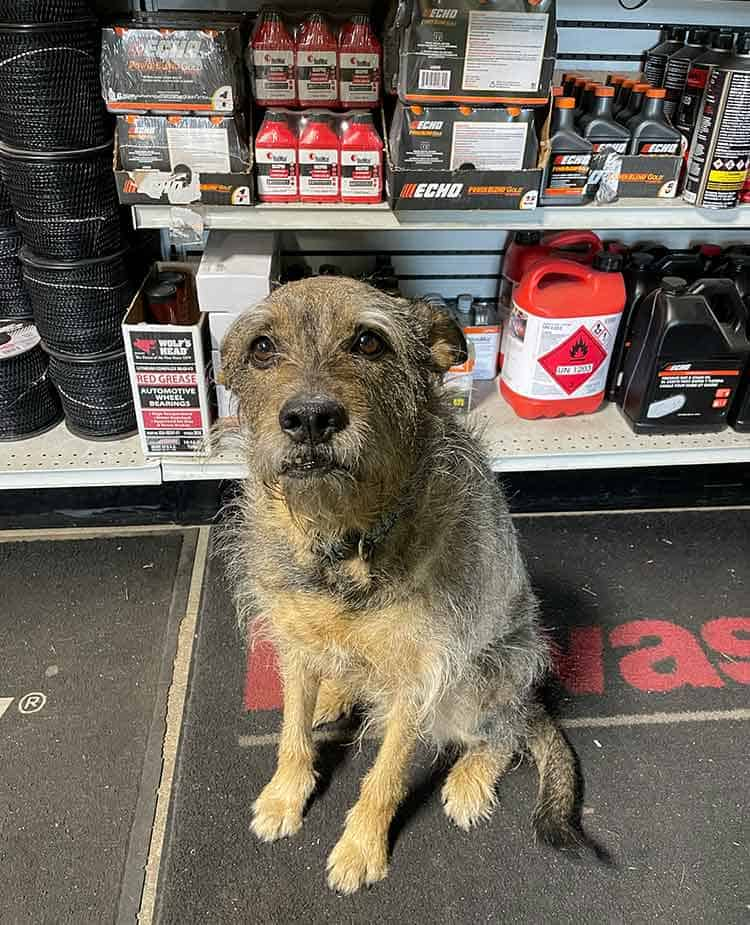 Blair comes to work every day at Liffco Power Equipment, Long Island, New York. Customers and employees love her, but she always barks at the mailman.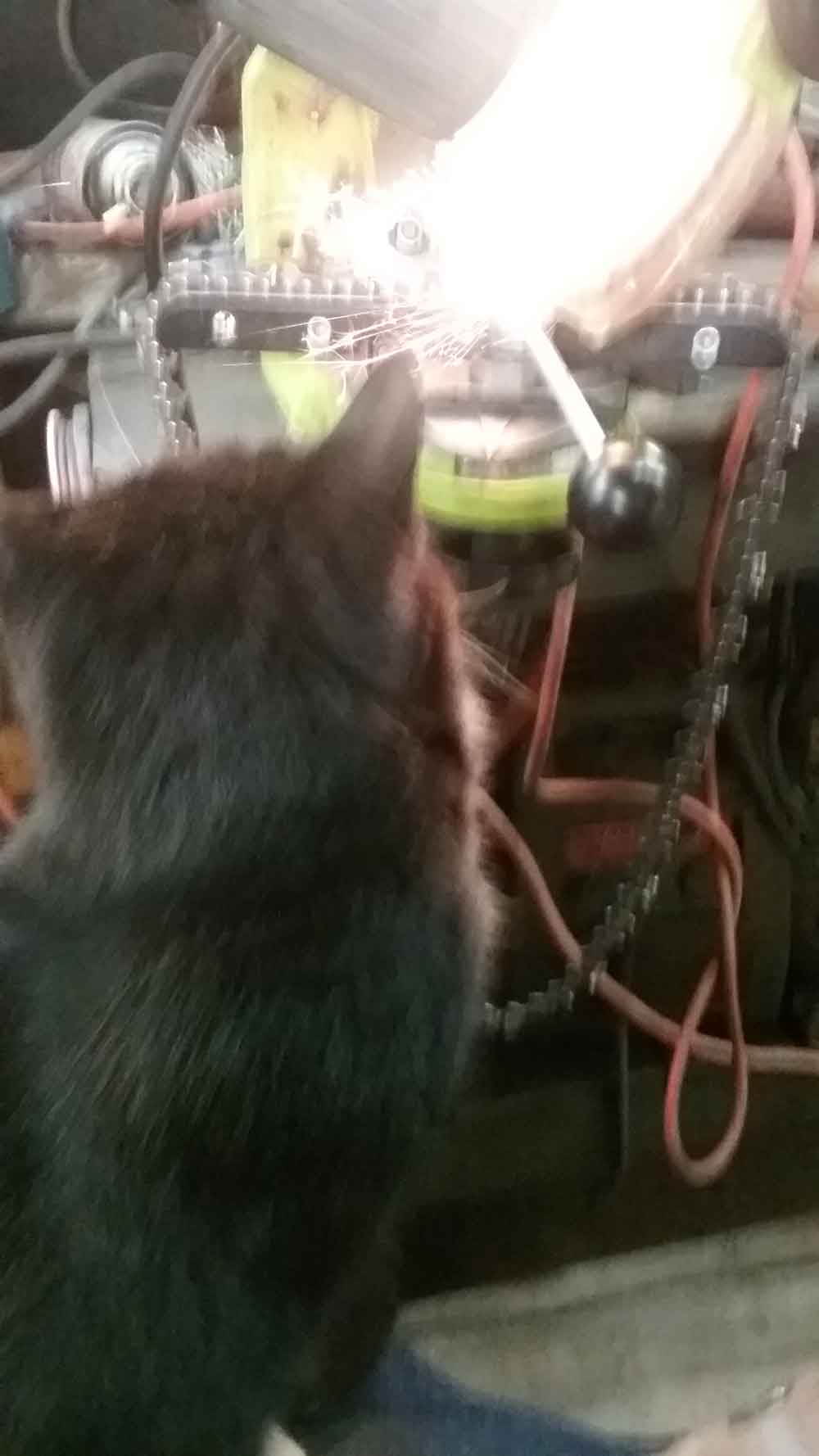 Rosee (the riveter) was abandoned after her family moved. Butch's Repair in Galesville, Wisconsin adopted Rosee, and she is now their inspector as you can see from the image. If you dare miss a link, she will let you know!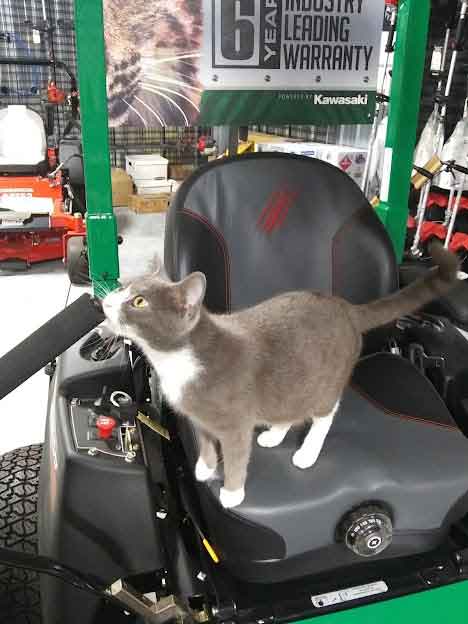 Fussy loves the mowers at P&D Small Engine Repair, Chinquapin, North Carolina.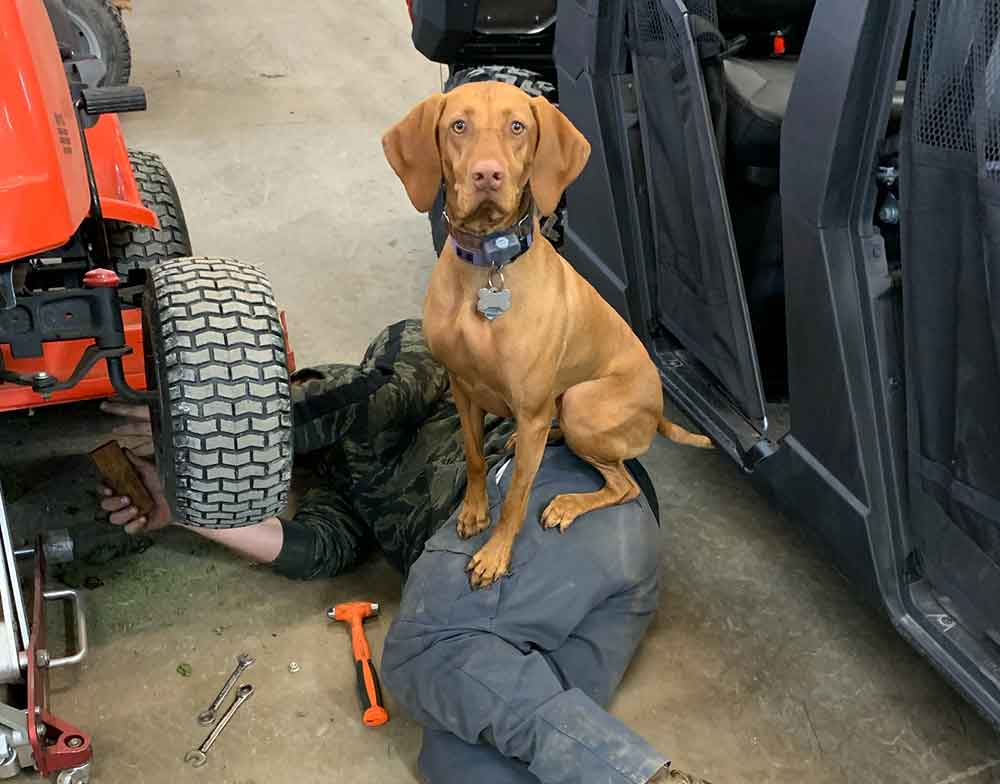 This is Maggie at Raffel's Engine Service, Coldwater, Ohio. Maggie does pretty much anything she wants as you can see in the photo. She is loved by everyone and loves helping in the office and the shop. She is a great hunting dog also and is well known in the area as the "Maggster."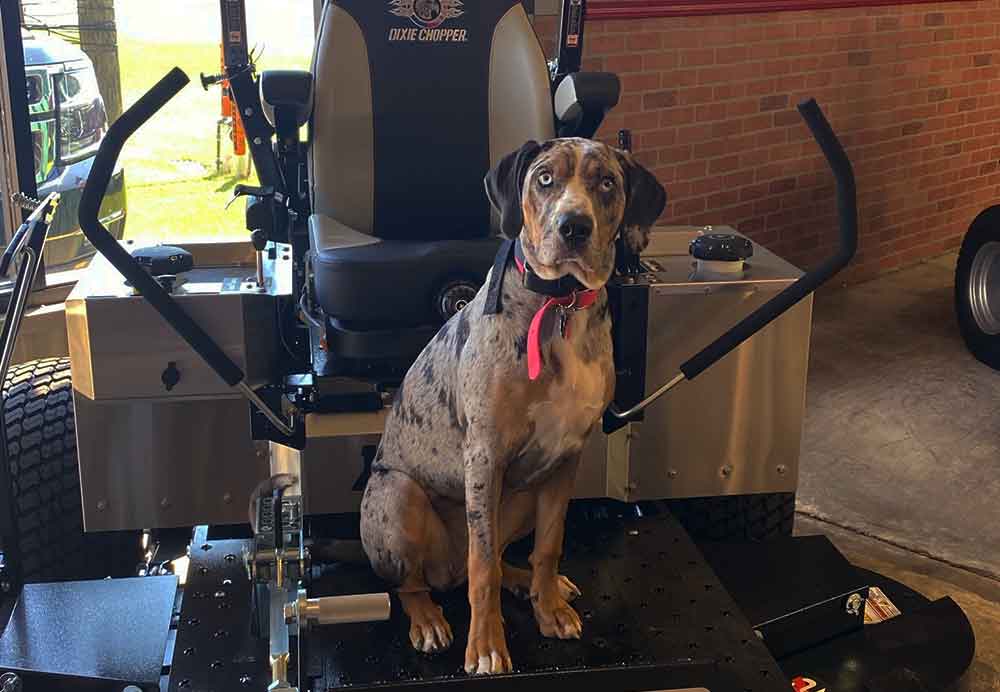 Annie, a Catahoula Leopard, was born February 20, 2021. She loves hanging around the shop at Watson Lawn and Outdoor, Denham Springs, Louisiana, and visiting with all of the customers, young and old.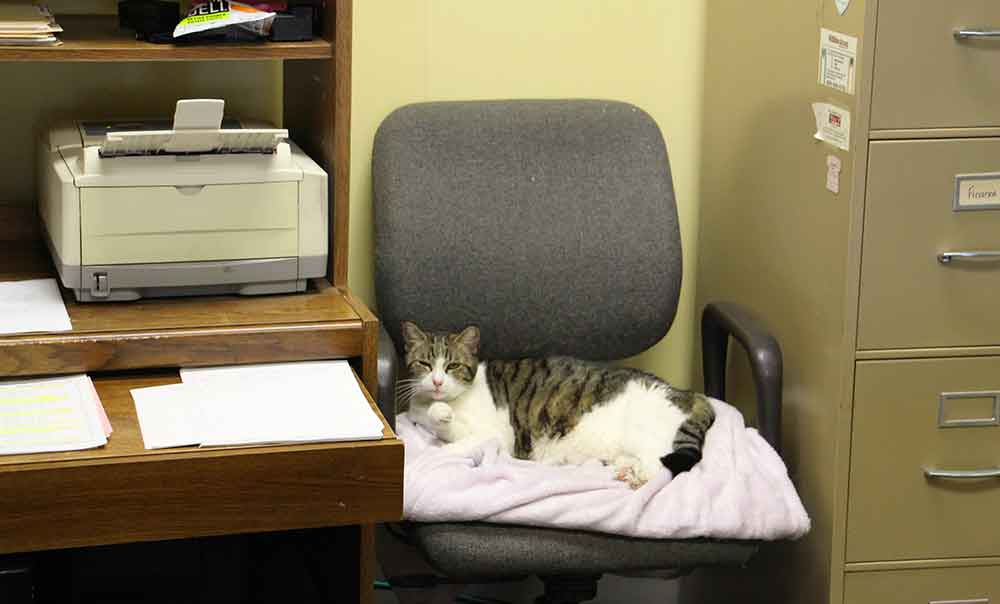 Wilmington Lawn & Leisure, North Carolina.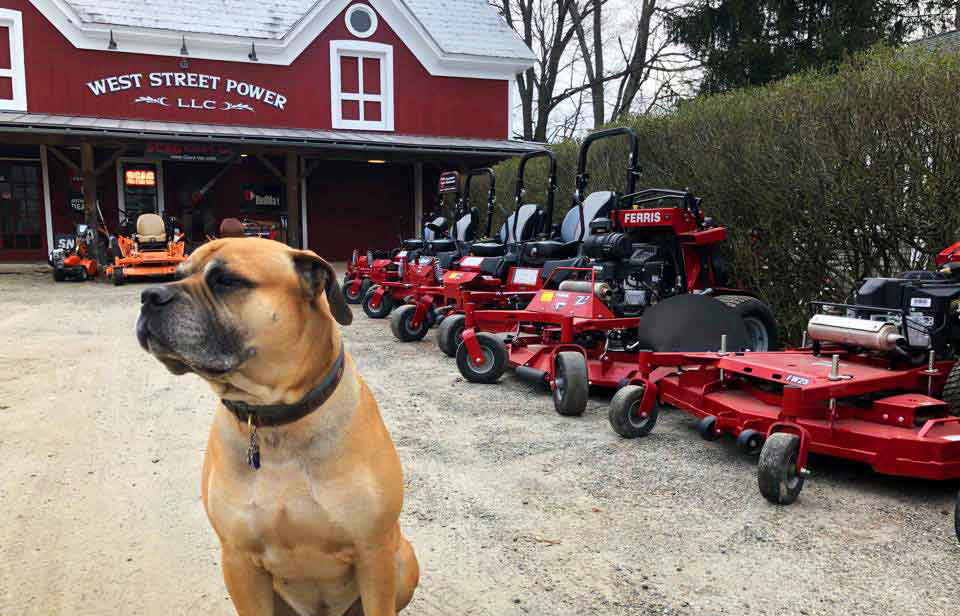 Shop dog Timber in front of West Street Power, New Milford, Connecticut.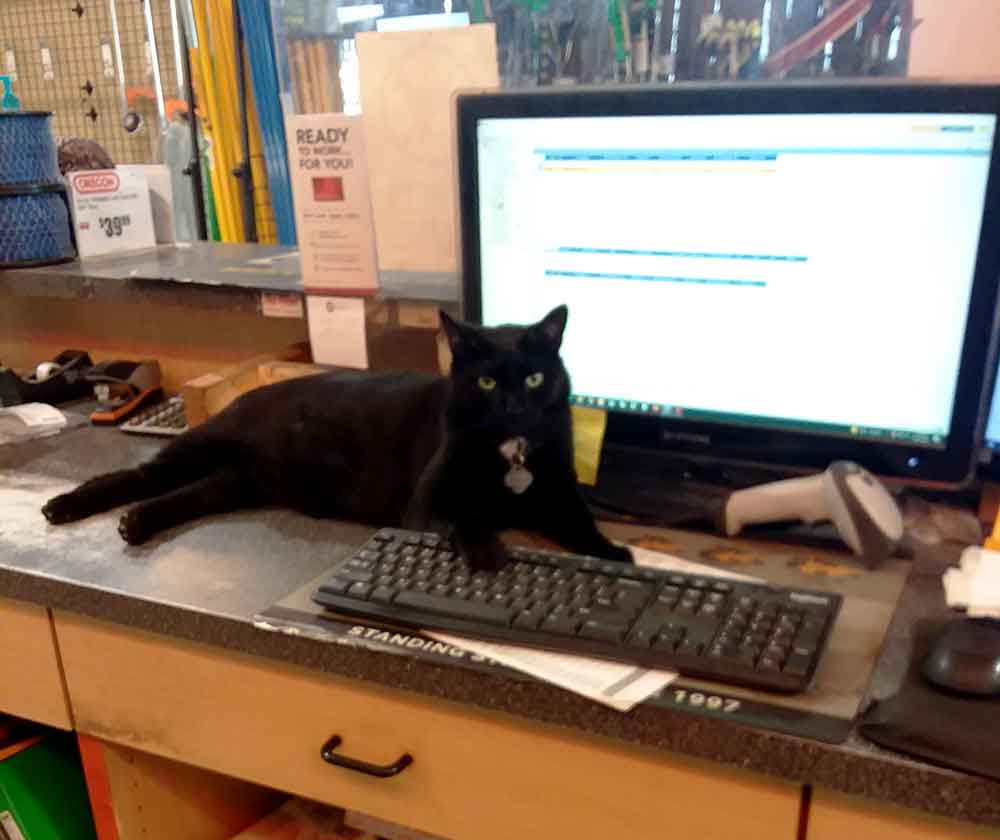 Shop cat Pouncer hard at work on computer at Royal Edger and Mower, Clearwater, Florida.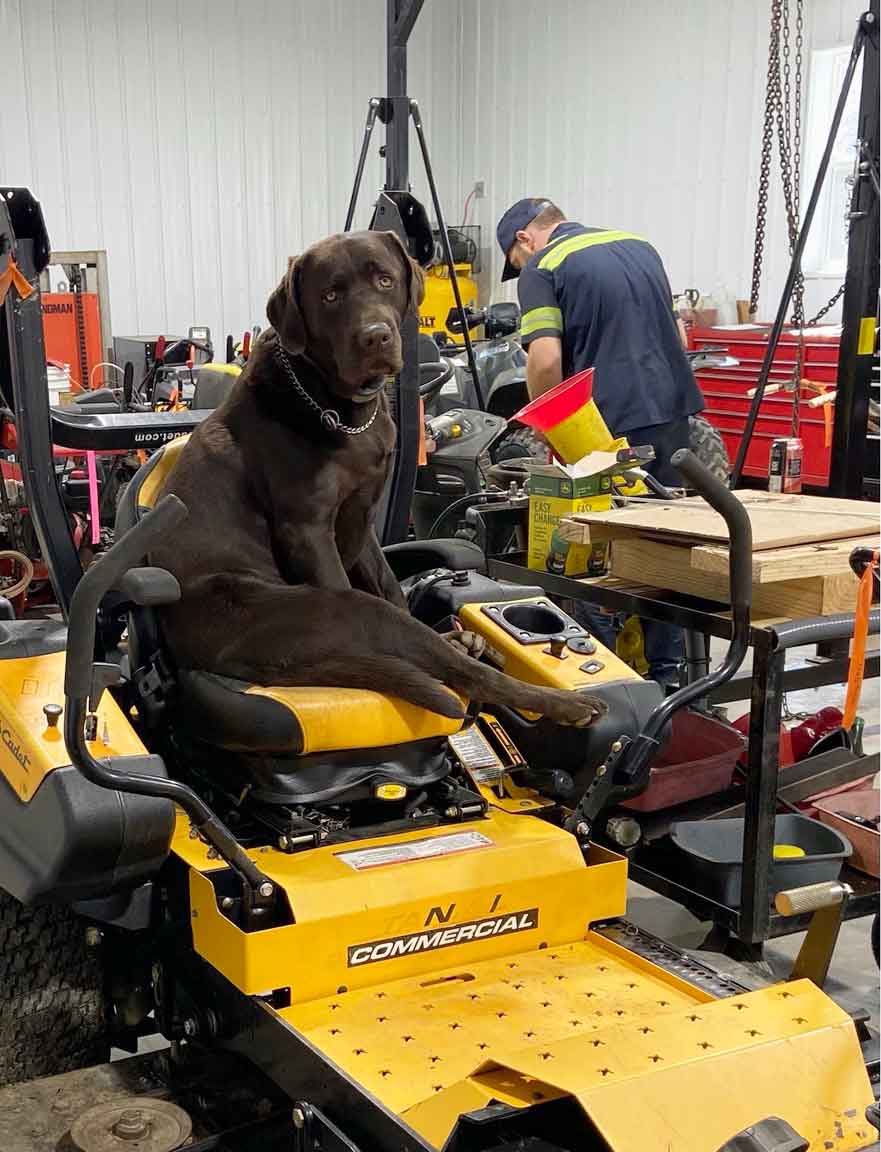 Relaxing in the shop.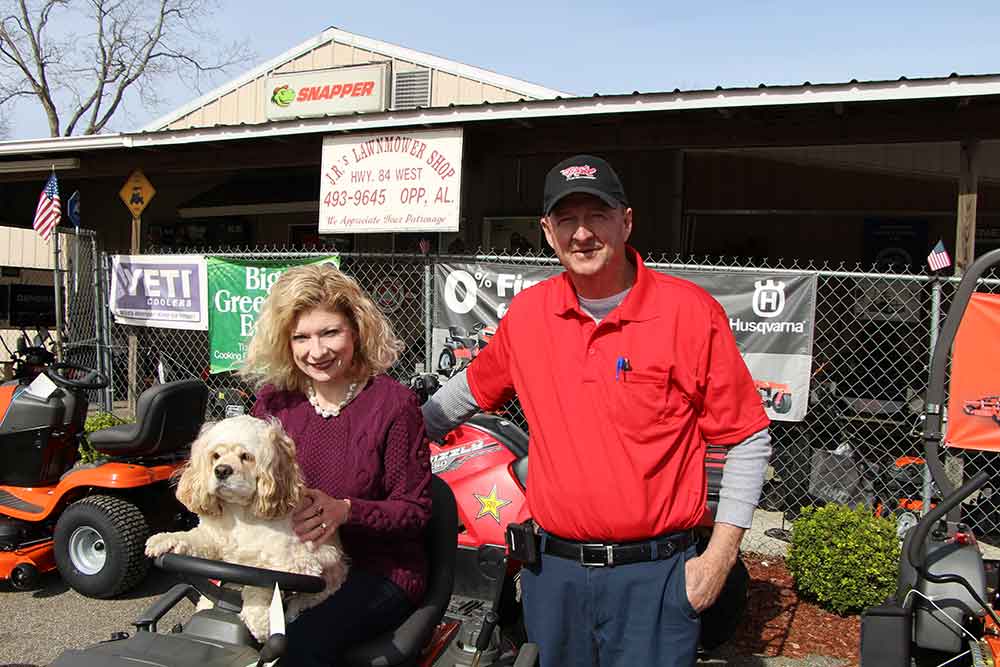 J.R.'s Lawnmower Shop, Opp, Alabama.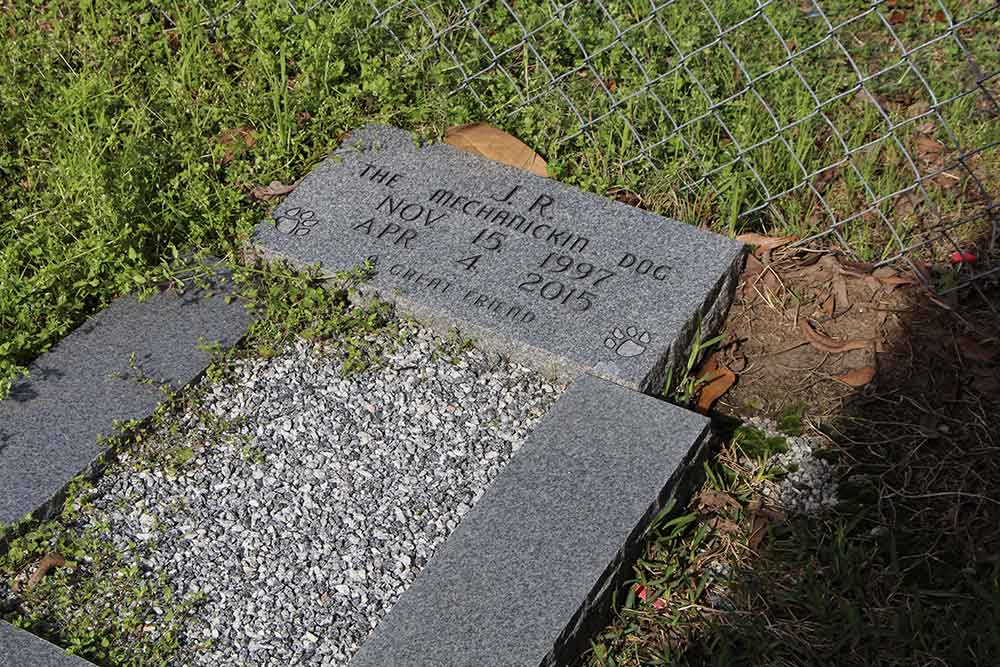 Just behind the showroom building he loved so much rests "J.R. the Mechanickin' Dog," star of J.R.'s Lawnmower Shop TV commercials.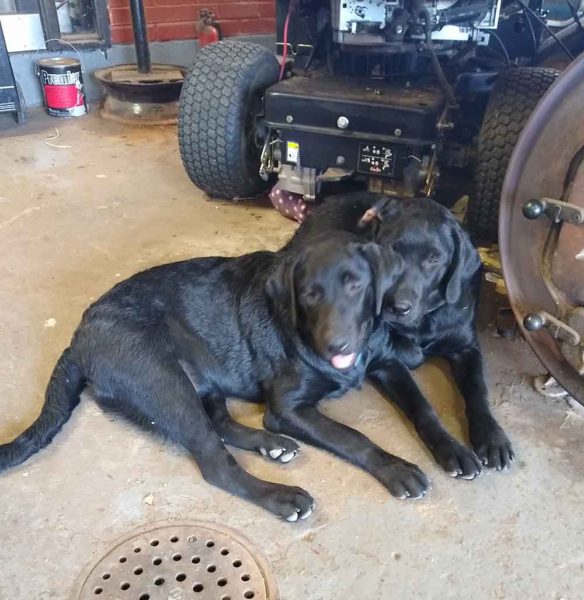 Trapper and Lucy are brother and sister Black Labradors. They are 7 months old and come to work every day at Pampa Lawnmower Repair, Pampa, Texas.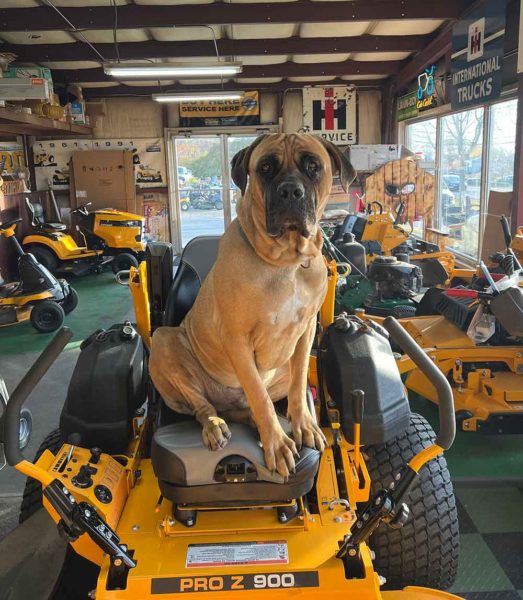 Shop dog Vinny is an Italian Mastiff. He loves driving zero turns, slobbering, sleeping and eating dog bones all day. He really helps make a long day go by at Bulk Lawn & Garden Equipment, Middletown, Rhode Island.