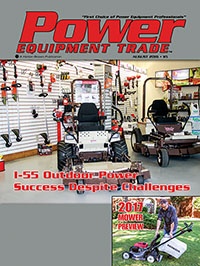 Power Equipment Trade magazine's August 2016 issue features the 2017 Mowers & Accessories Preview, showcasing the latest in mowing technology. An article highlights Jackson, Mississippi's I-55 Outdoor Power & Supply, Inc. and their ability to adapt. Other articles cover the latest industry news and new products.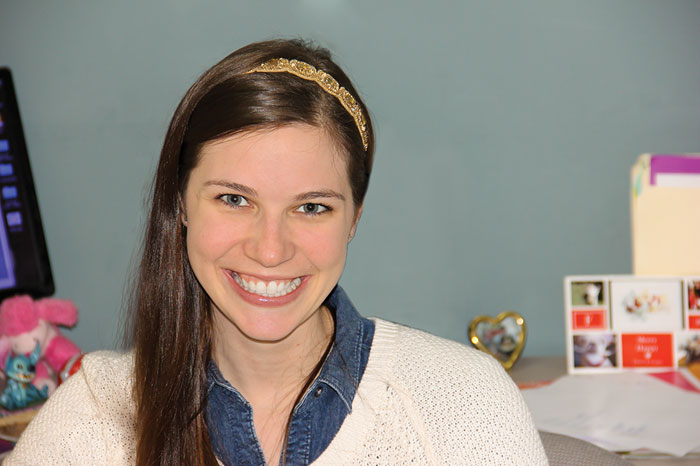 In the August 2016 edition of PowerLines, Power Equipment Trade Managing Editor Jessica Johnson warns of avoidable accidents. Johnson writes, "Summer in the Deep South is my least favorite time of the year. I absolutely hate it. An average temperature of 1200° by lunchtime sounds a lot like the opposite-to-Heaven, if you ask me. If you ask my two year-olds, it sounds like the optimal time to scream bloody murder until someone who can properly operate a dead bolt lets you follow around a landscape crew. Or the trashmen. Or pretty much anyone that seems to be doing something "fun," like the kid going door-to-door to sell mosquito spray. Typically, being aware that the key to a two year-old's development is to experience things different from their routine, I will walk them outside and let them watch the trash truck or wave to a neighbor jogging by. The lawn crew? That's just, to me, an obvious no-no."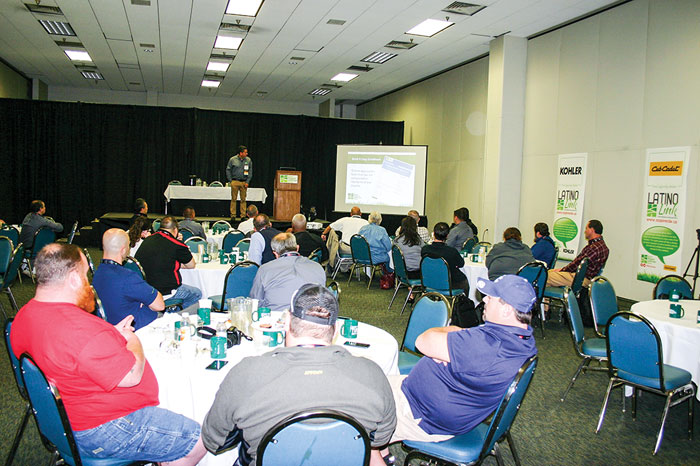 EDA Announces Award Recipients; The Year Of The Dealer At GIE+EXPO; Altoz CEO Wins Entrepreneur Award; Subaru To Close Industrial Power Div.; Charter Releases Aspen Integrator; Husqvarna Acquires Diamond Tool Supply; Stihl Recalls Hedge Trimmers; ARI CFO Wins Business Award; New Bill Fights Ethanol Issues; PES Invests In Warehouse; General Transmission Announces N.A. Parts Distribution; Polaris Recalls 43,000 Rangers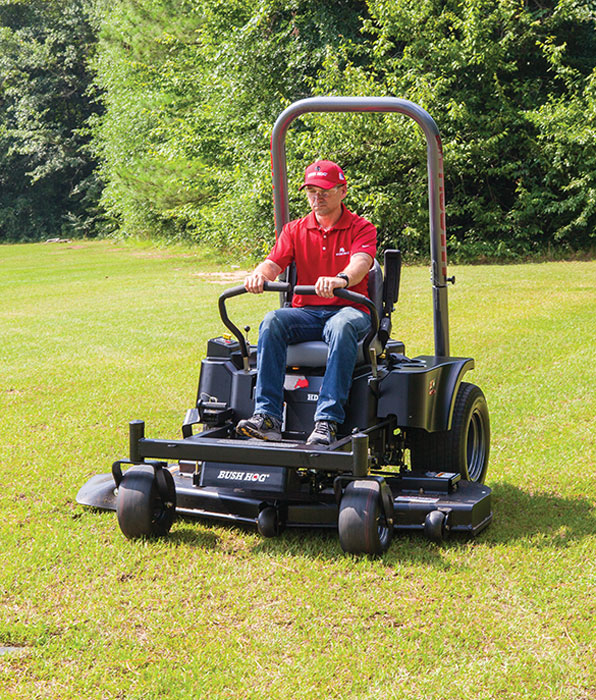 Honda Commercial Mowers XHA Self-Propelled, PDA Push; Bush Hog Introduces Heavy Duty Hog Line; Rotary Offers Vast Array Of Power Equipment Parts; You Have To Test Fuel To Know If It Is Bad (B3C Fuel Solutions); Masport Tradition Builds Quality; Billy Goat One & Done Hydro Aerator, Hydro Drive Overseeder; Spotlight On Quality, Spotlight On Sunbelt (Sunbelt Outdoor Products)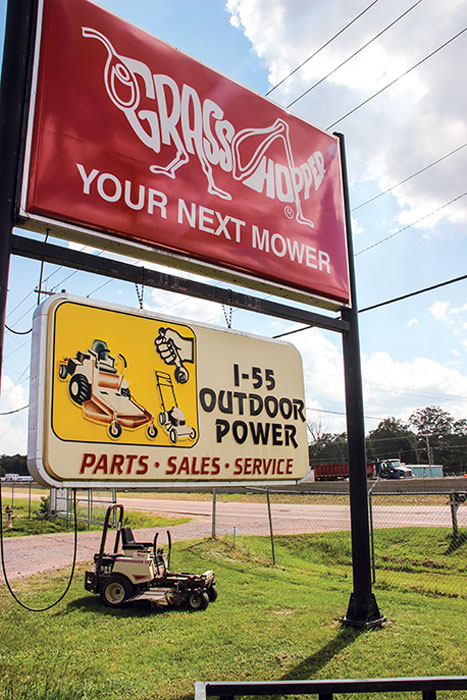 Power Equipment Trade magazine Senior Associate Editor David Abbott travels to Jackson, Mississippi to visit I-55 Outdoor Power & Supply, Inc. Beginning at an intersection with I-10, Interstate 55 stretches from its southern terminus in LaPlace, La., 964.25 miles across six states to its northern terminus in Chicago, Ill. Like most interstates with numerical designations ending in a five, I-55 runs north to south (or south to north, depending on your perspective), a cross-country route built to connect the Gulf of Mexico to the Great Lakes. That route takes I-55 right through the heart of Jackson, and right in front of I-55 Outdoor Power & Supply, Inc. The power equipment dealer sits on a frontage road with interstate traffic speeding by just a stone's throw from the parking lot. Though proximity to a major thoroughfare is often good for business, unfortunately, I-55 (the road) has lately proved more bane than boon to I-55 Outdoor Power.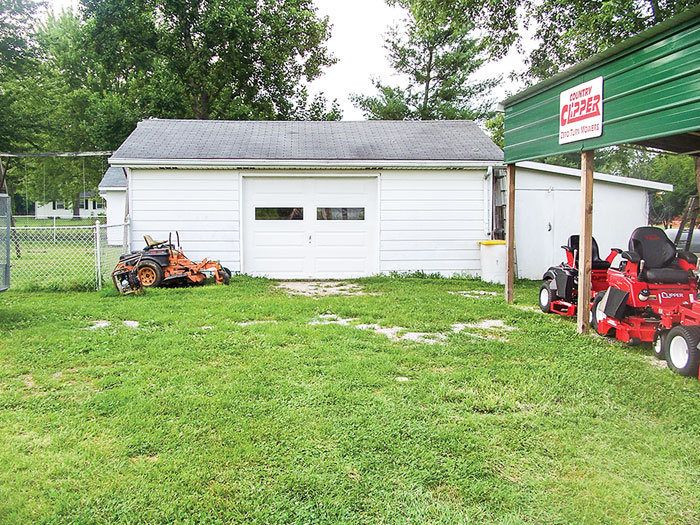 Power Equipment Trade magazine's August 2016 Dealer Voices column is provided by Sam Stearns, owner of Mr. Mowerman in Scottsburg, Indiana. Stearns writes, "By the time you are reading this column, I expect to have taken possession of a new piece of property for which I have very high hopes. Three acres to build the dealership of my dreams! Up until now, I've operated out of a garage behind my house on a county road a couple turns and about three miles from the city limits. You probably wouldn't say I'm completely invisible here, but I admit that a customer of mine was right when he told me, "Man, no one knows you're out here!" But now, I'm making plans for a move right on the edge of the city limits, on the main North/South artery of town. A drastic improvement in location, I'd say! No building is there. No pavement is there. No utilities are there. All of it is going to have to start from scratch."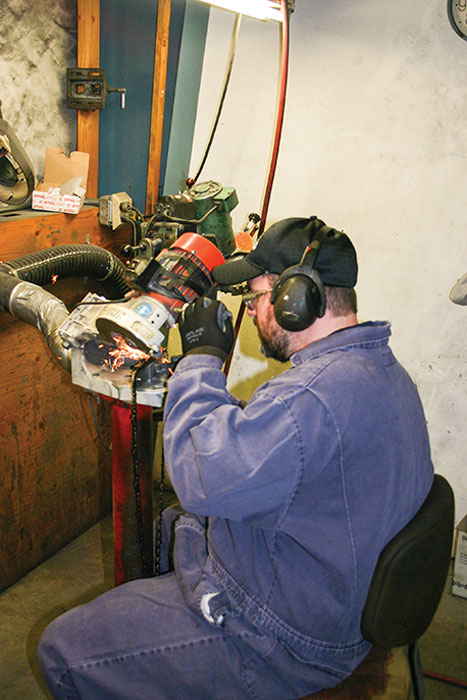 John Walker, President of Aftermarket Services Consulting Co., Inc., discusses ways to fight buyer's remorse. Walker writes, "The term "buyer's remorse" surfaced many years ago, by which we do not know. What it refers to, we believe, is the remorse or "mental anguish arising from a past experience." When tied to the word buyer it becomes the anguish concerning the buyer's choice from whom he purchased the equipment. Did the buyer make the right decision? Did he make an educated choice? Or was the choice made because of a few bells and whistles, the color of the equipment or the product's market position based on units sold? It is at this point, and particularly with a new buyer that other more important questions come to mind. Unanswered questions like: Does the dealer have the resources, personnel and facilities to take care of my needs and requirements after the sale of the equipment? Customers as a general rule want to single source the equipment they purchase."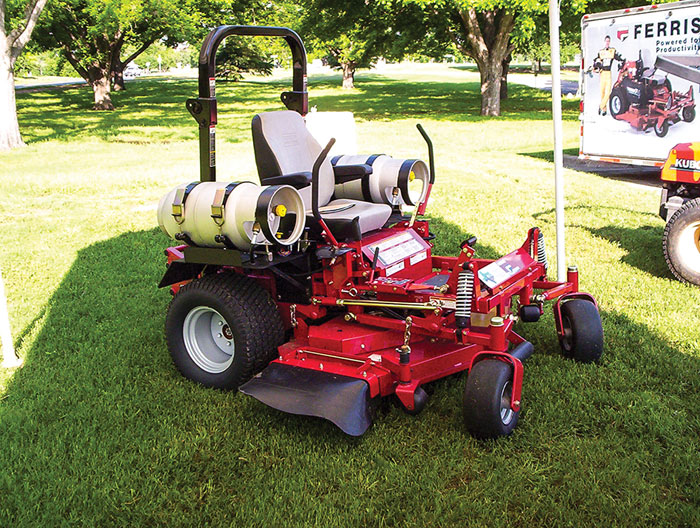 Power Equipment Trade magazine's August 2016 Industry Voices column is provided by Jeremy Wishart, Deputy Director of Business Development at the Propane Education & Research Council (PERC). Wishart writes, "At the outset of the 2016 cutting season, more than 20,000 propane mowers were in operation, being used to maintain residential lawns, commercial properties and public green spaces. Currently, 14 manufacturers offer more than 150 propane mowers models in zero-turn, stalker and walk-behind varieties. Within the last four years, propane mower purchases have grown by 300%, and the number of OEM SKUs has ballooned by 500%. It's clear there is a strong contingent of contractors already sold on the benefits of propane equipment and a lot of OEMs are ready and willing to provide the equipment the contractors prefer."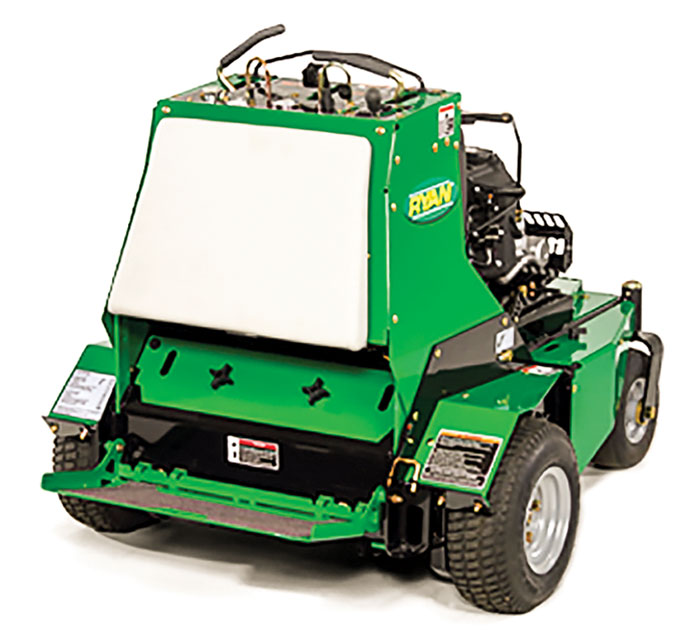 TD's Yard Card; Rotary Replacement Belts; Earth & Turf CarryCat Tool Carrier; Walbro Universal Fuel Tanks; Stihl AR 3000 Backpack Battery; Ariens Ikon X; Wright Mfg. Compact Stander I; General Equip. M235 Hole Digger; Ryan Lawnaire ZTS Aerator

Mastering The Art Of Storytelling; Craft A Compelling Story; Your Brand Is The Hero
Greg German, President of German-Bliss Equipment Inc. in Princeville, Illinois discusses the idea of success. German writes, "Ever since my second oldest son was around 11 or 12 years old, he had said that he wanted to become a millionaire. After hearing him make that statement more than a few times, I finally asked him how he planned on becoming a millionaire one day. His reply was fairly astute for someone still not in his teens. He said, "I just need one really good idea." I thought about his answer and I really could not argue with his point of view. I could have told him some really sage advice like "Son, the real way to become a millionaire is work hard, save your money, invest wisely and to give generously to others. If you do that, one day you will have more than you could ever imagine." But here was the problem with attempting to give him my point of view on that matter of wealth building: He didn't have the same perspective."