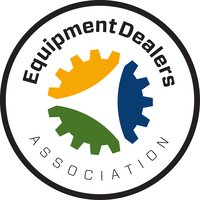 Charter Software Inc. announced they will donate $1,000 to the Equipment Dealers Foundation's Disaster Relief Fund as part of a matching fund campaign started by the Iowa-Nebraska Equipment Dealer's Association (INEDA).
INEDA set up the matching donation program to address the recent flooding due to rain and snow melt affecting dealers and residents in Iowa and Nebraska.
"I am thankful to be able to contribute to this cause through our Charter4Charity program. It seems like every year there have been several natural disasters that impacted the industries we serve," says Anne Salemo, Charter Software President/CEO. "I hope to see more people join the movement and consider incorporating philanthropy into their organization's overall effort."
"We are so grateful to Charter Software for their generous donation," says Kim Rominger, President & CEO of Equipment Dealers Association. "The flooding in Iowa & Nebraska has left dealerships underwater and their employees have lost their homes. Our goal with the Disaster Relief Fund is to provide monetary assistance to these people; to ease their burden a bit. Thanks to Charter Software and the donations of other dealers and industry partners, we've been able to do just that."
Since the program's inception in 2015, Charter4Charity has donated over $12,000 to multiple organizations sponsored by partners in the agricultural, construction, industrial, powersports, material handling and golf car industries. Charter4Charity supports Charter Software's cause to help people flourish at every opportunity.
About Equipment Dealers Foundation Disaster Relief Fund
The EDF Disaster Relief Fund was established in 2005 after Hurricane Katrina devastated the Gulf Coast, damaging or destroying member dealerships and their employees' homes. Since then, the EDF fund has provided grants to association members and their employees who have suffered losses from storms, flooding and other natural disasters. Grants from the fund may be used for food, living expenses, temporary accommodation, home repair, home replacement, permanent home construction, transportation accommodation and other approved needs. Please consider a tax-deductible donation to the Equipment Dealers Foundation today. Donate online here, call 636.349.5000 to pay with a credit card, or mail a check to the address below.
Contact EDF
165 North Meramec Avenue
Suite 430
St. Louis, MO 63105
https://www.equipmentdealer.org/
[email protected]
(636) 349-5000