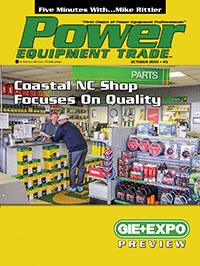 COVER STORY – Coastal North Carolina Shop Focuses On Quality –
Jason Herring is the third generation of Herrings to run the John Deere tractor dealership on Wilmington's main drag. Started by his grandparents in 1974, Wilmington Lawn & Leisure has stayed with John Deere as times, and the town, have changed.
Alongside his aunt Kim Smith, and her grown son Evan, Herring runs the family business, which sees success as the single store location, they've been in since the beginning.
"When we opened," Herring explains, "we sold small stuff, commercial equipment, but also stuff you had fun with and not just worked in your yard with."
Hence the name Wilmington Lawn & Leisure.
Article by Jessica Johnson, Managing Editor, Power Equipment Trade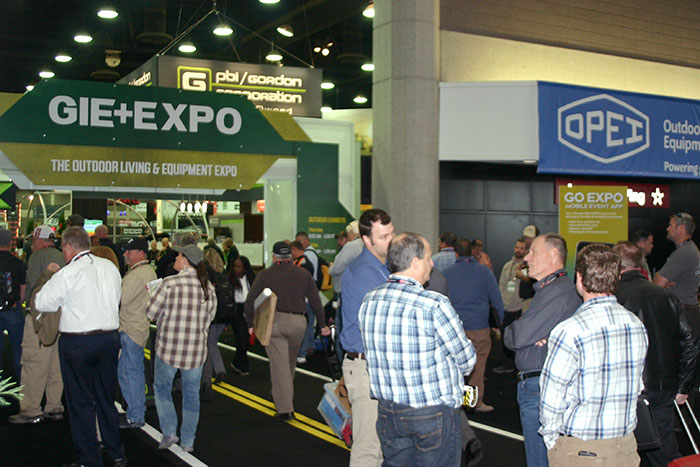 "Our forecast indicates that 2019 will finish with moderate year-over-year growth in several key segments, and the industry will post more gains in 2020," Kris Kiser, President and CEO of OPEI said in a statement.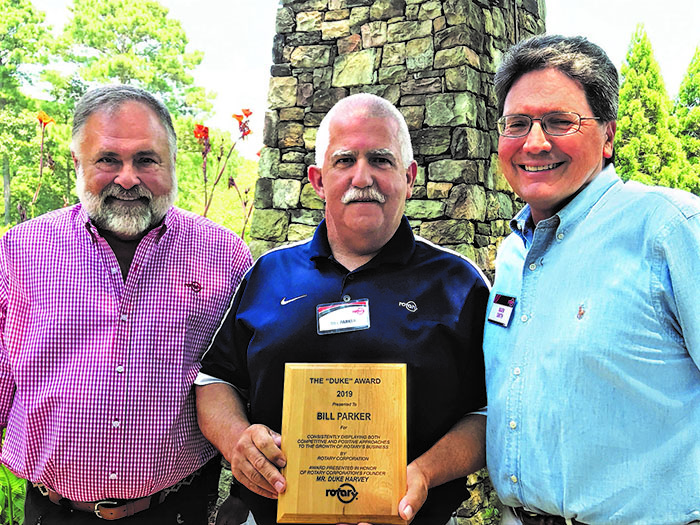 Rotary Announces National Sales Awards; Altoz Announces New Finance Partner; Briggs Expands In Missouri; John Deere Releases Virtual Reality; Yanmar Acquires ASV Holdings; OPEI Launches TurfMutt Foundation; Stihl Donates Equipment To The Fuller Center; Country Clipper Awards Distributor Of The Year; Outdoor Equipment Distributors Takes Mid-Atlantic For Walker Mfg.; Scag Blower could Win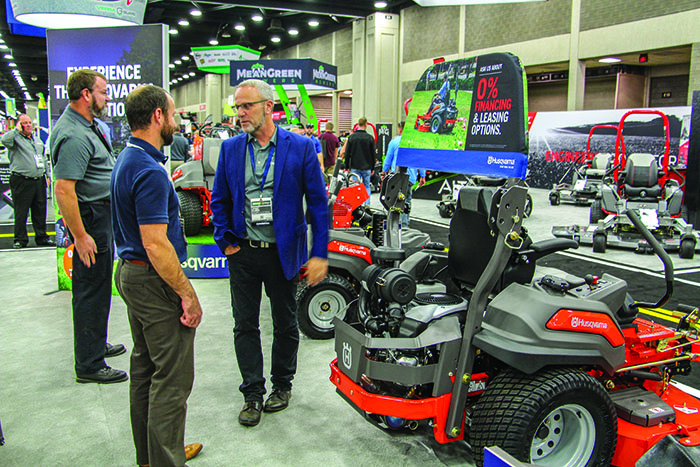 Held inside the Kentucky Exposition Center in Louisville, Ky., October 16-18, the industry's largest event features networking opportunities, service department seminars and outdoor equipment demonstrations from manufacturers showcasing their newest product lines. Over the course of three days, the latest technology in landscape maintenance and design, light construction, lawn care, irrigation and power equipment will be on display to further develop every aspect of dealerships; more than 20,000 industry members all inside a 500,000 sq. ft. space.
Building on a new-generation power equipment retailing store when it opened here in Milwaukie, Oregon in 1988, Ed's Mower & Saw Shoppe remains the "elite" dealership it was after a major remodeling 30 years ago with bright showroom and signage and a cool spilt-level design with parts and service downstairs.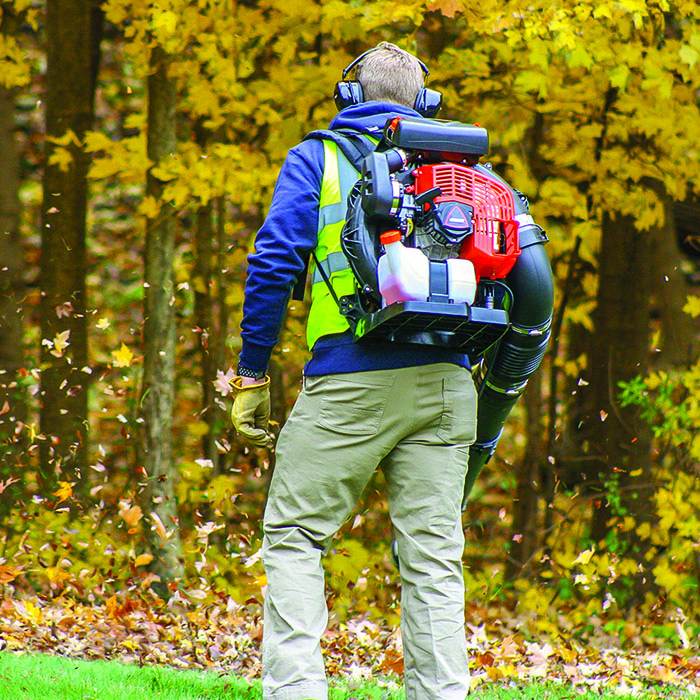 Editor's note: The following companies are advertising in this issue and also exhibiting at the Green Industry & Equipment Expo (GIE+EXPO) October 16-18, 2019 in Louisville, Kentucky. These companies submitted profiles and photos. Echo; Fluid Film; Heftee Industries; Honda Power Equipment; Husqvarna; Masport; OPEI; Stihl; Sunbelt Outdoor Products; TD Partnership Program; TriLink Saw Chain; Wallingford's
PET caught up with Mike Rittler, Head of Retail Card Services, Personal Lending & Business Development at TD Bank, and avid Philadelphia sports fan, to help encourage dealers going the extra mile to sell equipment – by offering financing solutions in-house – and how the right financing partner can help business thrive.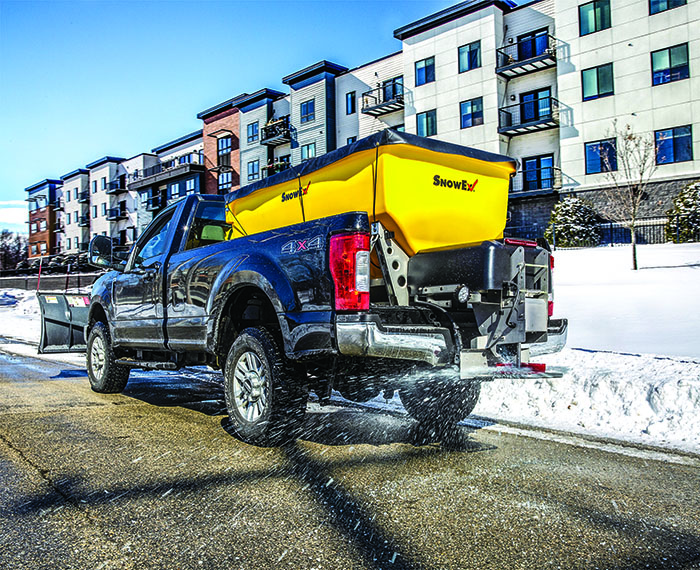 FEATUREproduct:
Cannon Bar Works DuraLite SuperBar
MOWERS:
Exmark 96-In. Lazer Z X-Series; Ferris ISX 800
SNOW & ICE MANAGEMENT:
SnowEx Helixx Spreaders
CHIPPERS, SHREDDERS:
MacKissic 12P Series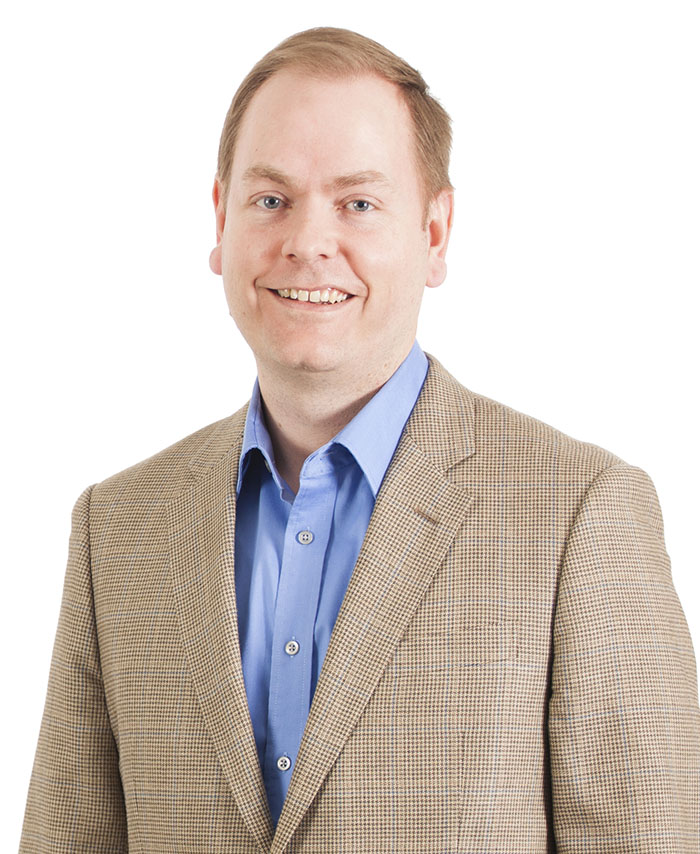 Mergers have become a popular option for dealers who want to stay in the industry and need to find a way to grow despite capital and/or management challenges. Article by Lance Formwalt, leader of the Equipment Dealer Group at Seigfreid Bingham, P.C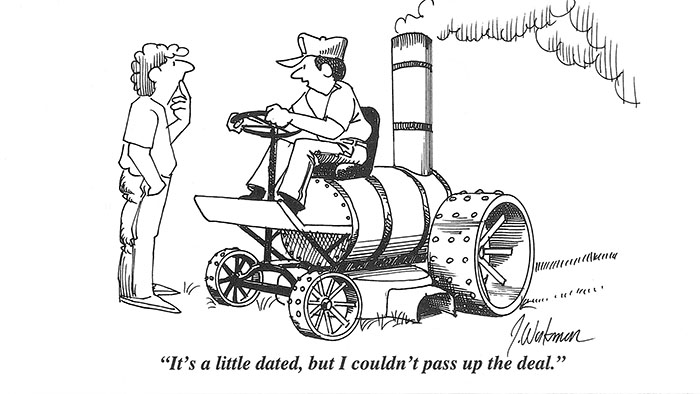 7 Social Media Trensa To Watch Before 2020