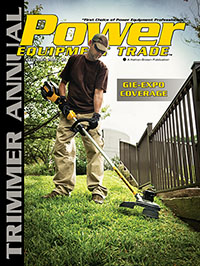 Power Equipment Trade magazine's December 2014 issue features the 2014 GIE+EXPO Show Report, our exclusive coverage of the largest GIE+EXPO ever. Also highlighted are the winners of Power Equipment Trade's 2014 Dealers Choice Awards, named at GIE+EXPO 2014. The issue also features the 2015 Trimmer & Accessories Preview. Other articles cover the latest industry news and new products.

In the December 2014 edition of PowerLines, Power Equipment Trade magazine highlights some of 2014's most memorable quotes. Power Equipment Trade Editors write, "Another year down, another round of memorable quotes from the past 10 issues of PET. Dealers and industry pros had a lot on their minds in 2014, and we've included a list of our favorites."

Briggs Wins NADCA Award For New Engine; Kohler Engines Americas Names New President; Grasshopper Donates Mower To Veteran; Generac Acquires Pramac America Assets; Rotary Acquires Filter Manufacturing Company; New Comprehensive EETC Technician Certification; Toro Wins PGMS Gold Medal Award; Husqvarna Named Exclusive Chainsaw Provider For Asplundh; John Deere-Augusta Manufacturing Milestone; JCB Announces Video Series Showcasing Compact Excavators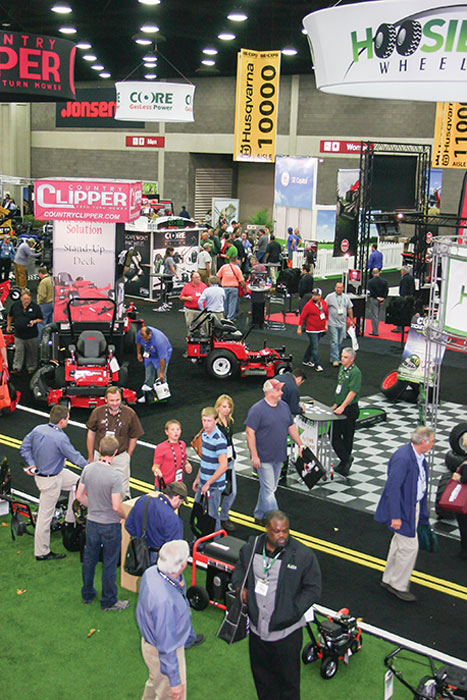 Power Equipment Trade magazine Editors Dan Shell and David Abbott provide exclusive coverage of GIE+EXPO 2014. Industry's biggest event truly lived up to its billing this year, setting a modern-era record for the largest show in terms of visitors and total square footage since two major trade shows merged to form GIE+EXPO back in 2007. Show officials noted the largest crowd size and most amount of booth space ever for GIE+EXPO at the Kentucky Exposition Center in Louisville, where attendance showed significant increase from 2013 in most visitor categories and a record number of exhibitors filling a record amount of space. "This is the biggest show we've ever had, we're already looking at going into the North Hall next year," said Outdoor Power Equipment Institute's Kris Kiser during a mid-show press conference. "The show is in high gear right now, and we've already got people coming by wanting to buy booths and expand what they already have for next year."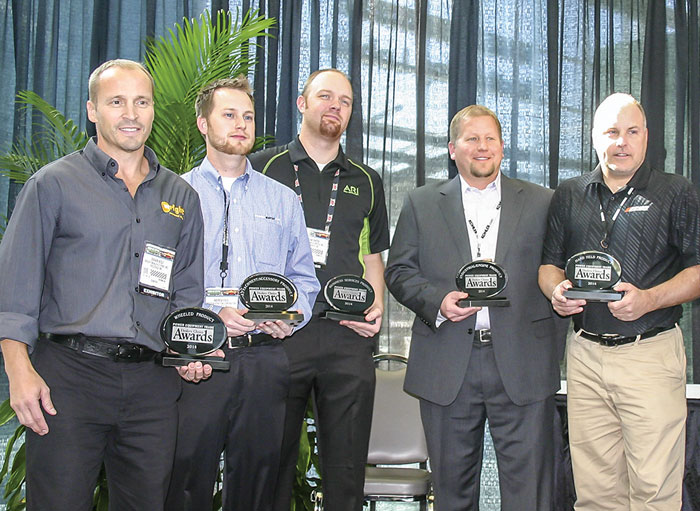 Winners of the 2014 Power Equipment Trade magazine GIE+EXPO Dealers Choice Awards were honored on the last day of the Green Industry Equipment Expo (GIE+EXPO) held October 22-24 at the Kentucky Exposition Center in Louisville. The Dealers Choice Awards cover lawn and garden products and services in five categories: Accessory/Attachment, Business Management Services, Handheld, Industrial/Engine and Wheeled. This year more than 1,000 lawn and garden power equipment dealers participated in the ninth annual PET GIE+EXPO Dealers Choice Awards, voting on their favorite products on display in five categories. Power Equipment Trade solicited product nominations from all GIE+EXPO exhibitors, and selected up to five finalists in each category. Power Equipment Trade dealer readers and other qualified dealers participated through an on-line ballot system and also voted in person at the show.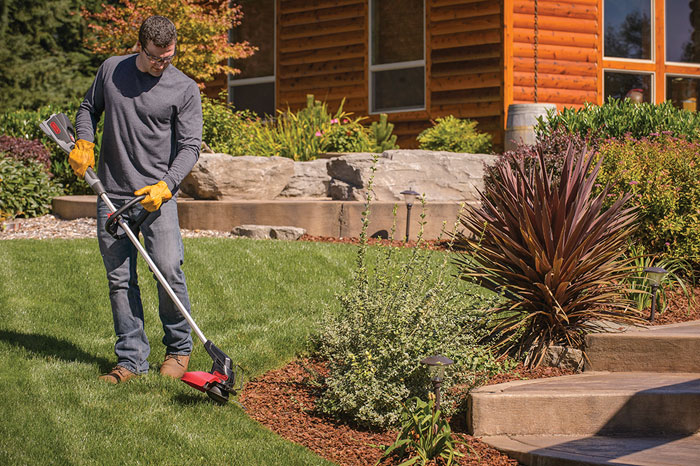 B3C Fuel Solutions 2-Cycle Oil With Ethanol Shield Fuel Stabilizer; Stihl Trimmers Cut Costs, Emissions-Along With Tough Trimming Tasks; Desert Extrusion Offers Powerful Performance Time And Time Again; Advances In Battery Technology Charge Up Trimmer Options (Oregon); Rotary Offers Vast Assortment Of Trimmer Line, Accessories And Parts For 2015; Jungle Jim's Offers Trimmer Racks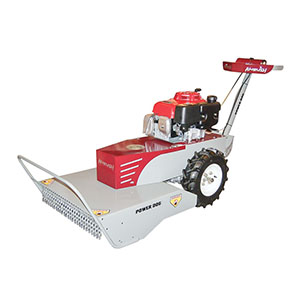 Land Pride Rotary Cutter RCFM4014; The Power Dog Ambush Brush Mower; Case Alpha Series Loader; Good Vibrations Trimmer Strap; Kohler eChoke; JCB Compact Excavator; Worx 56V MaxLithium 2.0 Trimmer; Stens True Blue; Honda Trimmers; Efco DS 2400 H Hedge Clipper; Briggs & Stratton P3000 Generator; DeWalt DCBL790M1 Blower; Toro Collect Z Mowers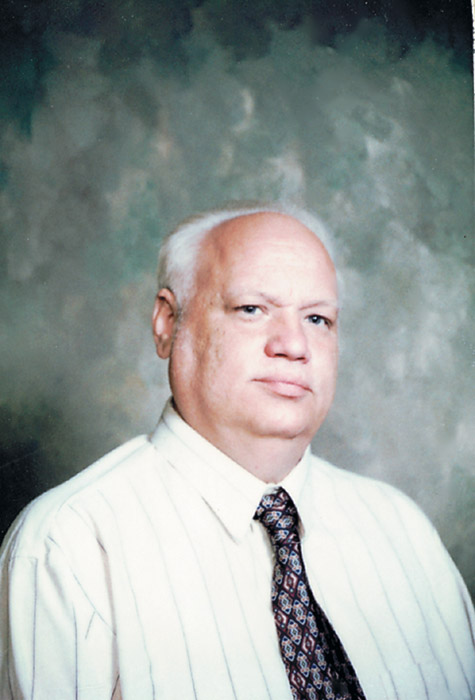 Dale Stotts, owner and operator of Stotts Engine Service in Monett, Missouri, discusses the importance of honesty in recruiting technicians. Stotts writes, "I know this article will probably upset several readers but in my defense, I want to talk frankly about the shortage of new, younger service technicians in this industry. I'm not saying there aren't prosperous dealerships. This is not my intent. But instead, I want to clear the smoke curtain several have placed in front of these younger possible technicians. Future technicians need to be told the whole truth and nothing but the truth when seeing if this is the career for them. This industry faces a severe shortage of younger technicians and there is no need to gloss over several of the downsides with this industry. As the saying goes, "The truth will set you free." Thus the reason for this article."