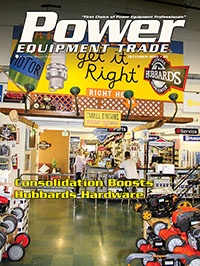 Power Equipment Trade magazine's December 2016 issue features Medford, Oregon's Hubbards Hardware & Home Center, who had their best power equipment sales year ever in 2016, the annual 2017 Trimmer & Accessories Preview, a recent visit to Briggs & Stratton's Vanguard engine plant in Auburn, Alabama, and coverage on GIE+EXPO 2016, held in October in Louisville, Kentucky. Other articles cover the latest industry news and new products.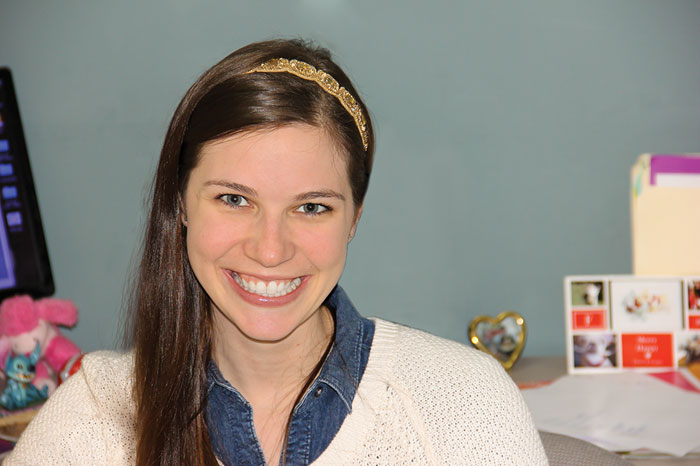 In the December 2016 edition of PowerLines, Power Equipment Trade Managing Editor Jessica Johnson talks about off-seasons. Johnson writes, "The off-season. Everyone's got one. For me, it's that weird time in February when college football isn't being played and it's still too cold to really enjoy being outside in the afternoons. But in that dull time of winter-spring, I clean out closets, go on work trips and try to maintain my house—prepare it for the busy summer months and chaos of the holiday season. That's the off-season in the Johnson house. For most in the power equipment industry, the off-season is happening right now. Grass is basically stagnant and commercial cutters aren't too busy. Perhaps, as one editorial I read recently out of Longview, Wash. has suggested, this "off-season" is one of the most important."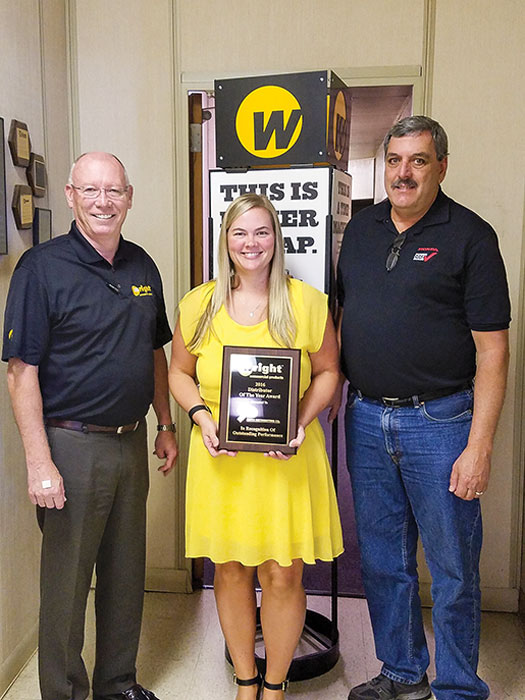 Husqvarna Releases Survey Results; EETC Releases 4-Stroke Certification Guide; Propane Mower Program Returns; UEDA Announces Online Flat-Rate Guide; Stihl Invests $40M In Saw Chain Production; Crary Announces New President; Stens Announces Give Back Scholarship; Grasshopper Wins Achievement Award; Case, Others Train Disaster Responders; Wright Mfg. Names Distributor Of The Year; German Prime Minister Congratulates Stihl; Morbark Appoints David Herr CEO; TurfMutt Launches Educational Contest; ARI Acquires Auction123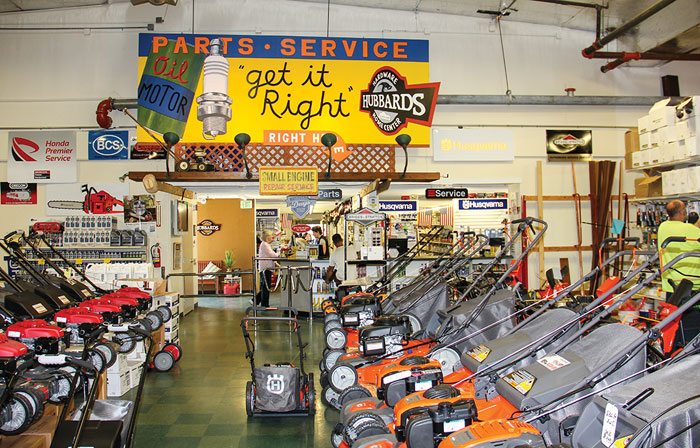 Power Equipment Trade magazine Editorial Adviser Dan Shell travels to Medford, Oregon to visit Hubbards Hardware & Home Center. Extending more than a century of business relationships with southern Oregon and northern California consumers, Hubbards Hardware & Home Center in the past three years has concentrated its considerable lawn and garden and related power equipment sales and service capacity in one location here, following 10+ years of key acquisitions and expansion. The company traces its roots to 1884, when founder F. Hubbard—considered a key figure in the development of modern commerce in what was then wild pioneer country in southern Oregon—established a farming supply store in Medford before it was even incorporated. Acquired by the Seus (pronounced "Sice") family in 1988 and operated by the four Seus brothers Paul, Mark, Bob and Dan, Hubbards is now going stronger than ever as an independent home center with more than $10 million in annual sales.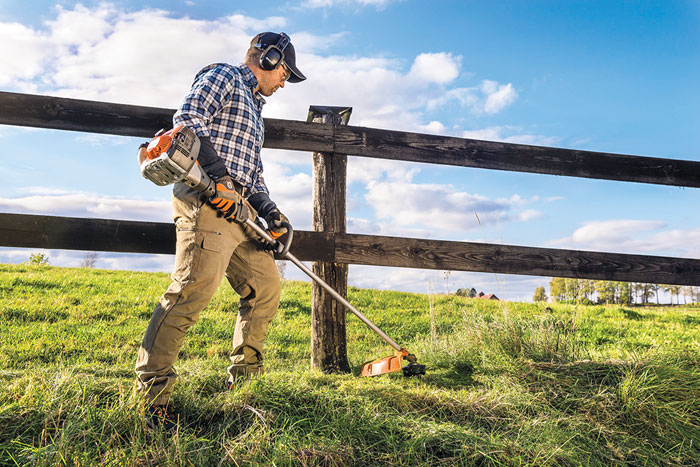 Rotary Offers Wide Selection Trimmer Line, Parts, Accessories; Ahlborn Equipment's Forester Brush Cutter Blades; Honda Power Equipment VersAttach Multi-Purpose System; Makita 4-Stroke Engine Hedge Trimmer Lineup; Trimmer Line Styles Reviewed By Sunbelt; VP Racing Fuels One Stop Shop; Husqvarna 500 Series Trimmers For Landscapers, By Landscapers; Pick Your Power With Stihl String Trimmers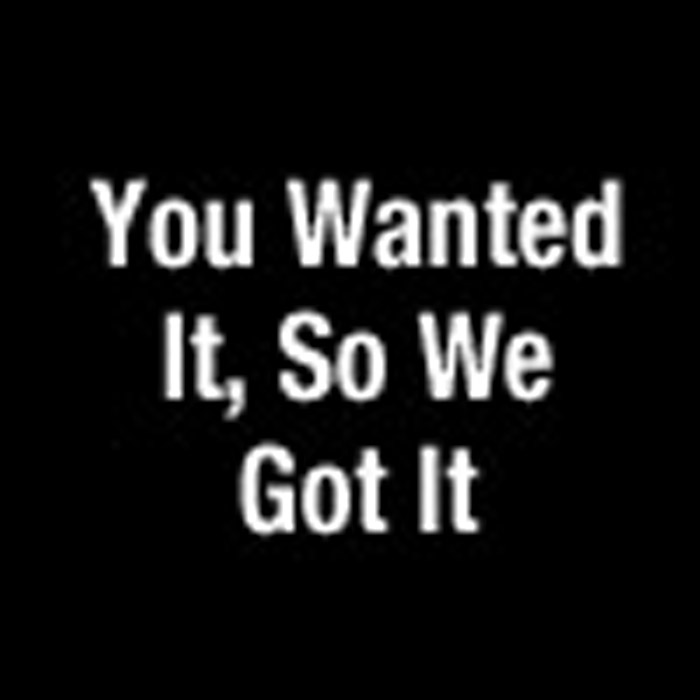 Power Equipment Trade magazine's December 2016 Dealer Voices column is provided by Sam Stearns, owner of Mr. Mowerman in Scottsburg, Indiana. Stearns writes, "With review of the 2016 GIE+EXPO being a major part of this issue, I think this is a good time to hit a few highlights of the EXPO from a dealer's perspective. Many of you reading this weren't able to attend, and many who did attend were occupied with other parts of the show going on at the same time as the parts I participated in; so I think it may be helpful if I fill you in on what I found to be beneficial. But before I jump into that, I have to address a glaring omission from my last column. You may remember that I praised a few dealers who had been helpful to me in various ways, urging all of us to emulate their attitude by making ourselves available to offer a helping hand to others in our industry."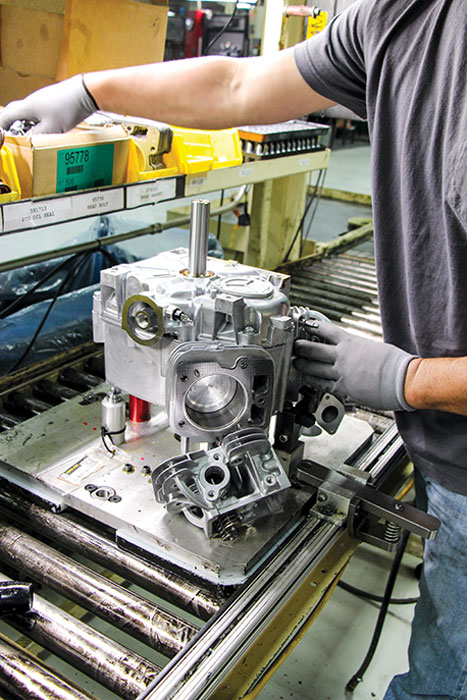 Power Equipment Trade magazine Editorial Adviser Dan Shell visits Briggs & Stratton's Vanguard engine plant in Auburn, Alabama. Production continues to ramp up at Briggs & Stratton's innovative 810cc Vanguard engine assembly line that gives Briggs' mower manufacturer customers the product flexibility, technical innovation, durability and performance to better meet commercial mower market needs. Designed to further bolster the innovation and quality of the Commercial Power Vanguard 810cc Engine line announced in 2013, the assembly line features an elite team of Briggs & Stratton Master Service Technicians (MSTs) who work closely together to build and test the engines that Briggs & Stratton officials say are the "ultimate ZTR engine."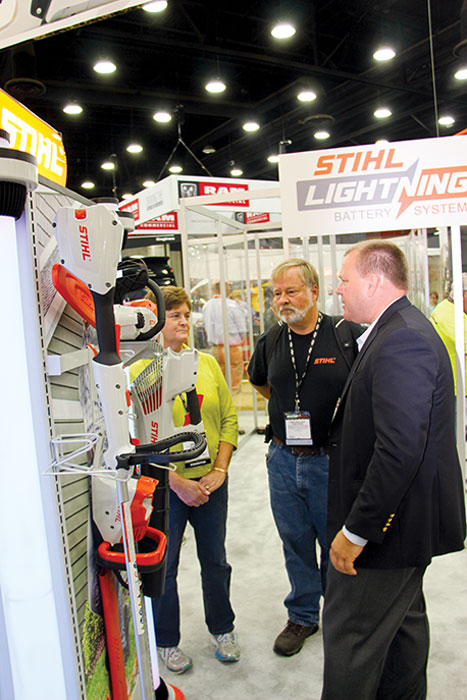 Everyone who is anyone in the lawn and garden industry apparently made their way here in late October to the Kentucky Expo Center, where the 2016 GIE+EXPO held October 19-21 set a record for the biggest GIE+EXPO ever. Actually, this is the third year in a row that sentence could be written as the event has set attendance and booth space records in each of the last two years as well. This year GIE+EXPO buzzed with business indoors and out, topping the last two year's records for attendance and exhibitors. The more than 22,600 dealers, distributors, landscapers, retailers and others from around the world who attended the event represented a 12% increase in registration over 2015. Thirty-three percent of dealer and 44% of lawn and landscape attendees were first timers. GIE+EXPO is sponsored by the Outdoor Power Equipment Institute (OPEI), Professional Grounds Management Society (PGMS), and the National Assn. of Landscape Professionals (NALP).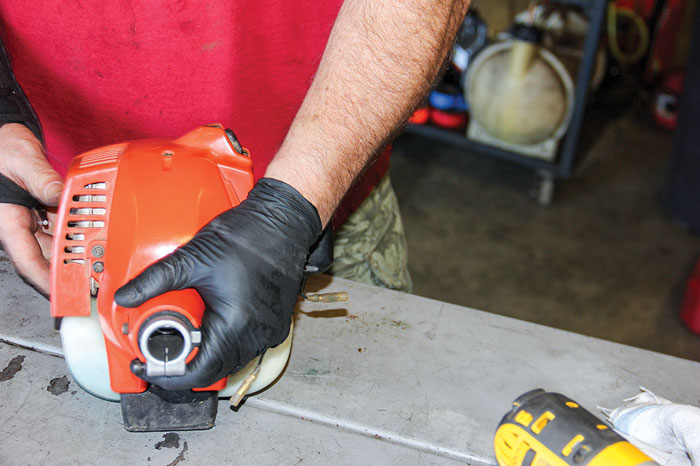 John Walker, former President of Aftermarket Services Consulting Co., announces his retirement. Walker writes, "It has been a great experience for almost four decades. It was 18 days before Christmas when I received that pink slip from my very last employer. I gave the situation some thought and three days later in a fine restaurant, a martini in hand, I presented an "idea" to my bride. Five minutes later she raised her glass and said: "You've always wanted to work for yourself and if we don't do it now we may never do it!" I never looked back and was never sorry for the decision I made and I recognize that there were many people who both assisted and contributed to my success. I decided rather quickly, following my firing just what I wanted to do and whom I wanted to do it for."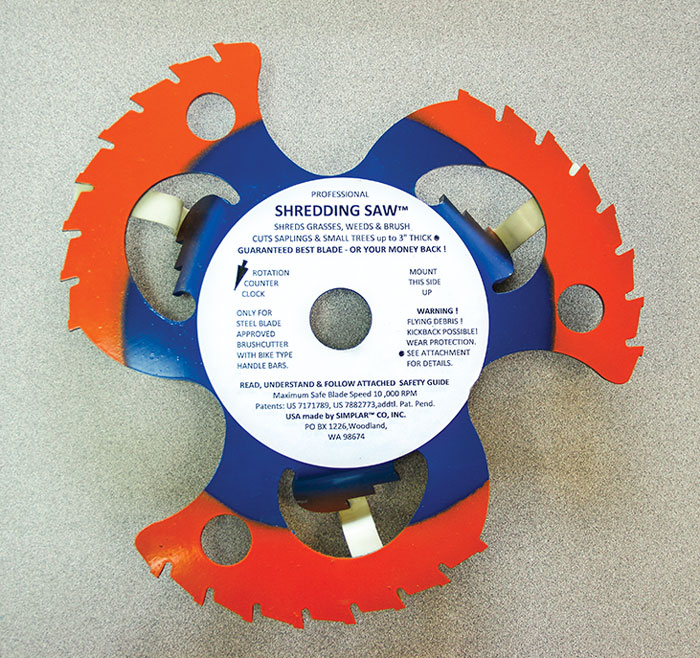 Simplar Shredding Saw; Stihl RB 400 Pressure Washer; Cat RP Series Portable Generators; SnowEx UTV V-Plow; Handy Redesigned Lift Tables; Altoz TRX Tracked Mower; Sarlo Power Mowers BigMo 34

Survey: Social Media Falling Short?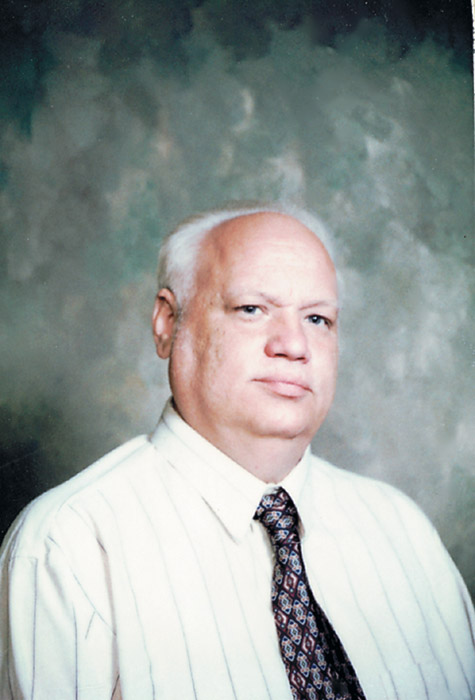 Dale Stotts, owner and operator of Stotts Engine Service in Monett, Missouri, discusses the cost of doing business. Stotts writes, "Every year the cost of doing business rises, and for many, asking for changes in freight policies has never been a priority. So let's take a moment to review what is happening, and then see if any of my suggestions would help in reduction of these expenses. First, the familiar handling charges. These range from $9.95 to $15.95 or more with some companies. I've yet had the rationalization of these charges explained when it comes to sending only one to three small items in a package. Many times the package is full of waste paper in a box ten times larger than the items in the box. Now when it comes to rationalization from the shipper they are just recovering the cost of the carton—the waste paper—the package sealing tape, and don't forget the invoice and mailing label, plus the time it takes an individual to locate the needed parts and do all this work. So this is a bargain?"