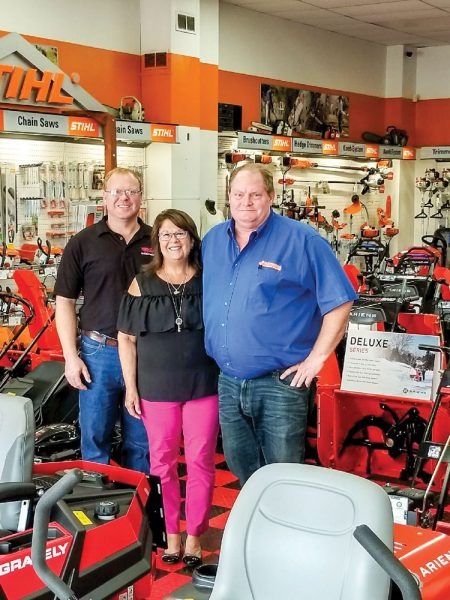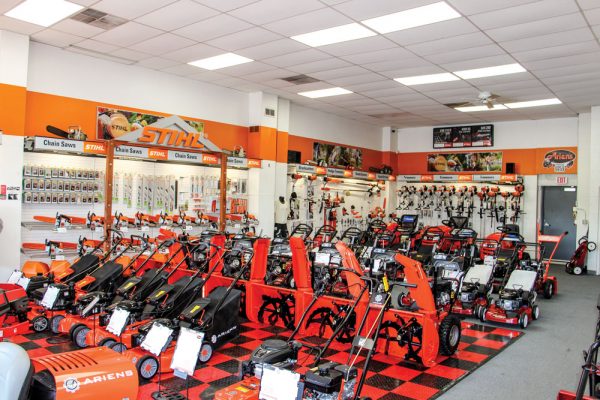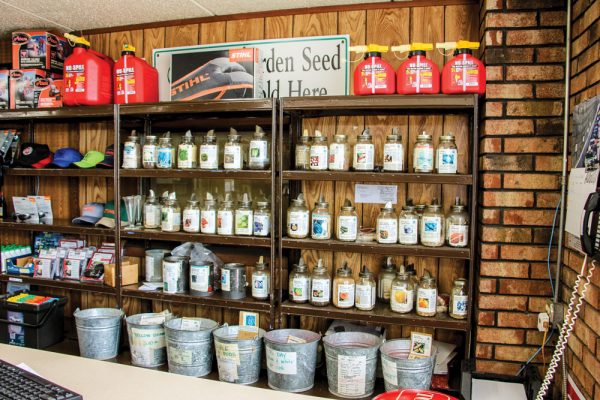 Bryan Rottier and Steve and Barb Nohr follow in the footsteps of Barb's parents selling quality products in their Wisconsin town.
De Pere, Wis.
By Jessica Johnson
For 58 of the 63 years Ambrosius Outdoor Power has been in business, they've been Ariens dealers. Co-Owner/Operator Barb (Ambrosius) Nohr says that she remembers when her father, William Ambrosius, Sr., started selling the first Ariens tillers. Now, she and Dan Ariens, who lives not far and uses the dealership for his Stihl handheld needs, enjoy a passing friendship as their fathers did. In 2012 Ambrosius Outdoor Power was given the Ariens Million Dollar Dealer Award, the first dealer to receive the honor in Wisconsin.
Today the dealership employs eight, including Co-Owner/Operators Barb and Steve Nohr as well as Barb's son Bryan Rottier, with three full-time mechanics, one-full time parts manager and one full-time driver/set up person. Nohr says that everyone in the dealership is flexible and it is not out of the ordinary for her husband to be driving the delivery truck or her parts manager to be selling wholegoods.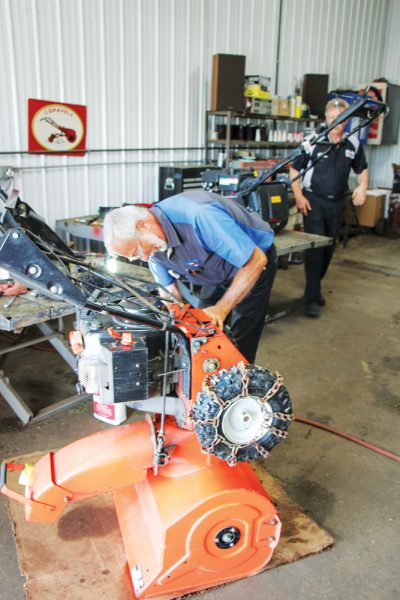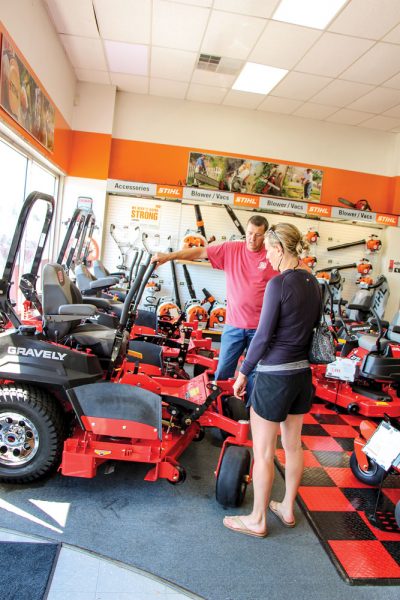 After noticing that frequently customers would come in looking for a specific part, but called it something employees were unfamiliar with, Rottier found that customers would then huddled over diagrams on the computer, being able to look at the information the DMS system provides on a given part—like the wholesale cost. That's when he used his technological background to install a television mounted above the parts counter coupled with the computer. This allows any of the employees to project diagrams visible to customers in a large format; they simply point to the part or area of trouble and the Ambrosius team can take it from there.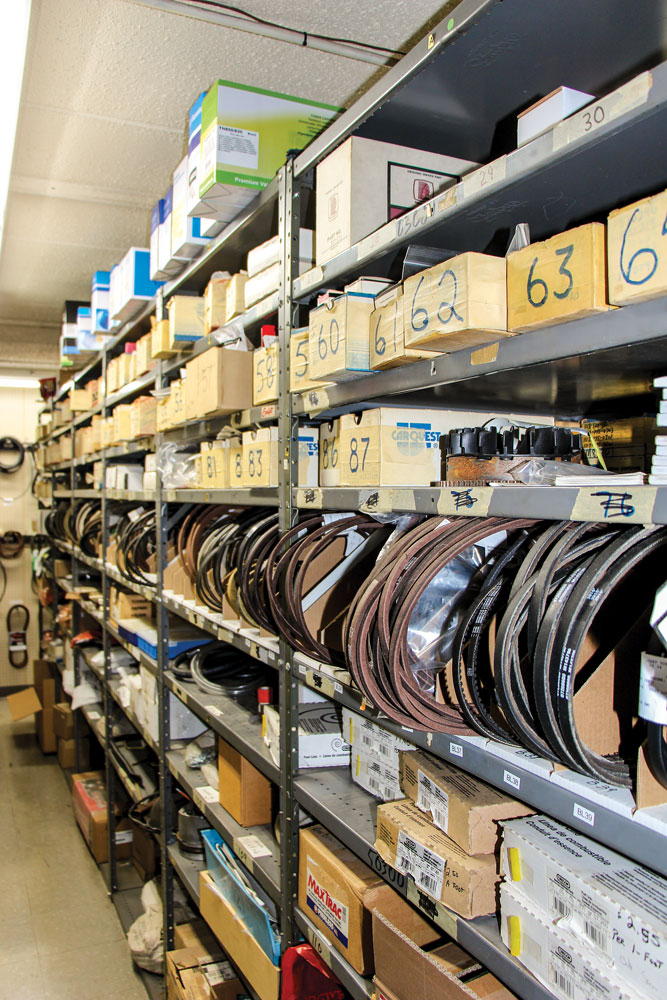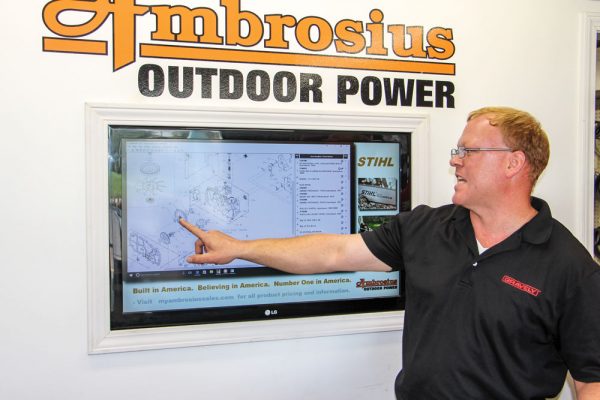 When founded in 1953, Ambrosius was a bulk garden seed retailer, and while Nohr and Rottier both say that each year they claim they are going to quit dealing in seeds, but the display is still up, year after year, an homage to the beginning of the store and niche market for customers.