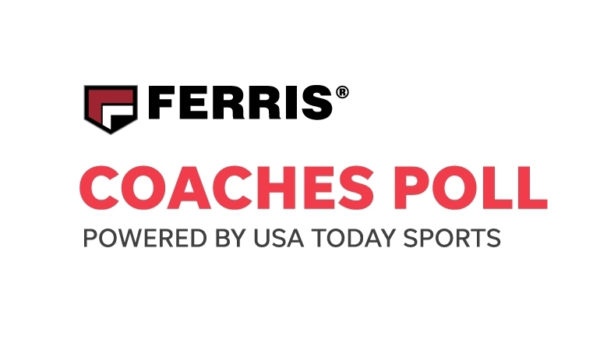 Ferris Mowers To Sponsor USA TODAY Men's Basketball Coaches Poll
For over 25 years, USA TODAY Sports has partnered with the National Assn. of Basketball Coaches (NABC) to produce a weekly ranking of the top 25 NCAA Division I men's basketball teams: The 2021 poll will be sponsored during the season by Ferris Mowers.
The Ferris Mowers Men's Basketball Coaches Poll is conducted weekly throughout the men's college basketball regular season where a panel of NABC-member Division I head coaches representing each of the 32 Division I conferences votes on the poll each week. The rankings will be published by USA TODAY Sports online on Mondays and in print on Tuesdays, reaching an audience of more than 60 million sports fans.
Additionally, as part of its entitlement sponsorship, Ferris Mowers will also receive the naming rights of the Ferris Mowers NABC National Championship Trophy, which will be presented to the Division I men's basketball team that finishes first in the final poll of the season in April.
"College basketball has become such a phenomenon over the years and engages fans across the country of all ages and backgrounds and being a part of the Men's Basketball Coaches Poll and NABC National Championship Trophy is an important opportunity for Ferris," says Harold Redman, President of the Turf and Consumer Products Group at Briggs & Stratton. "Our distributors, dealers and customers can take pride knowing that the Ferris brand is associated with such a high-profile and exciting property."
Both on the field and off, there's no denying all-pro tight end George Kittle is a hard charger. And while he's never shied away from hard work, the challenge of maintaining his rural acreage…
Altoz, manufacturer of high-performance zero-turn mowers and of the industry's first tracked riding and stand-on zero-turn mower, has announced Rob Mullins has joined the team as District…
The Stihl National Championship Air Races will feature a demonstration by one of the world's most unique aircraft—the U.S. Marine Corps MV-22 Osprey. Part plane part helicopter, the Osprey…