Attendees at GIE+EXPO 2019 will now benefit from free parking at the Kentucky Exposition Center (KEC). Show organizers have arranged free parking for participants all three days of show, October 16-18, 2019, at the Kentucky Exposition Center in Louisville.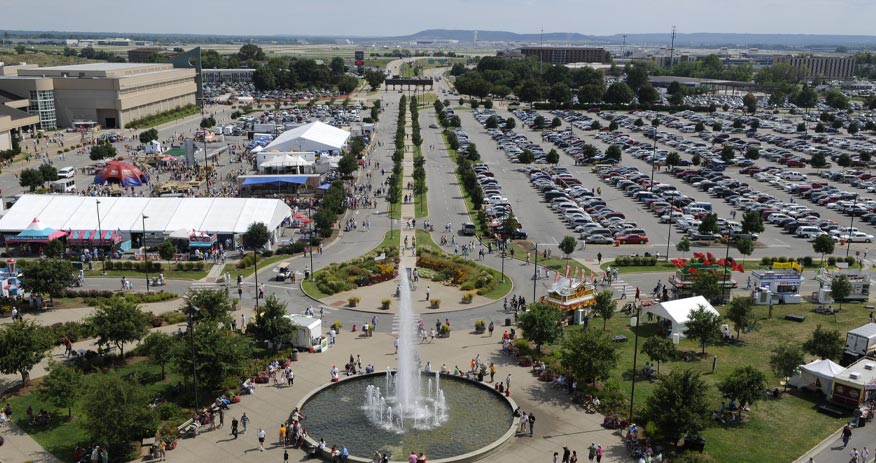 "We recognize that GIE+EXPO is an investment in each attendee's business, and we strive to make it as affordable as possible," says Kris Kiser, managing partner of GIE+EXPO and Outdoor Power Equipment Institute President. "More importantly, the free parking will allow easy access for all attendees and exhibitors. A major challenge for any large event at a venue like KEC is payment processing at gates. Now at GIE+EXPO, there's no more waiting at the gate, which means more time on the show floor."
Additional opportunities for participants to save on travel to the show include pre-arranged hotel rates and airline discounts. American Airlines discounted fares are available by contacting their Meeting Services Desk, (800) 433-1790; use authorization number: A18H9BL. Delta is offering up to a 10% discount on flights. Search flights at www.delta.com/meetings, select 'Book Your Flight' and use Meeting Code NMT7H. For groups of 10 or more, call (800) 328-1111. Southwest Airlines is offering 8% off Anytime & Business Select fares; 2% off select Wanna Get Away fares and 50% bonus Rapid Rewards points. Go to www.swabiz.com/flight and use Company ID: 99636972. United Airlines is offering up to 10% discount on flights. Search flights at www.united.com and use code: ZGWW649353; or call United Reservations Meetings at (800) 426-1122.
Shuttle buses will run between the airport, exposition center and select hotels.