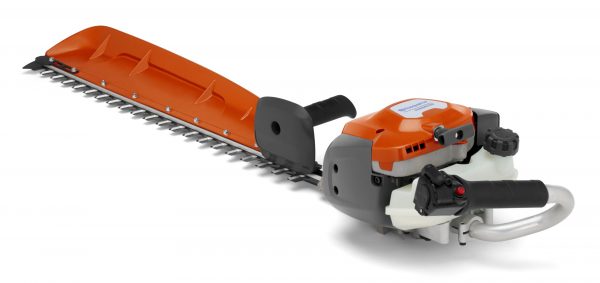 Husqvarna has introduced an entirely new line of gas-powered hedge trimmers, providing powerful precision tools for professionals to tackle every type of hedge. Offering a combination of productivity and durability, the new trimmers feature higher cutting capacity due to a special knife design and gear ratio and efficient air filtration through a two-stage air filter.
The Husqvarna 522HS75S, one of the newest models for professionals, with an MSRP of $559.95, is a single-sided hedge trimmer with a 30-in. cutter knife for trimming jobs. It is exceptionally well balanced and was designed to withstand tough, frequent operation. The comfortable handle with optimized weight distribution and impressively low weight of 11.2 lbs. combined with the slim, balanced design and low vibration levels provide excellent handling. The high-capacity, high-speed professional knife blade and impressive power output allows for excellent cutting performance. It is also equipped with a leaf catcher for less clean up.
Visit www.husqarna.com/us.