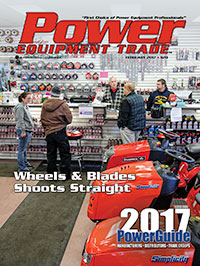 Power Equipment Trade magazine's February 2017 issue features Commerce Township, Michigan's Wheels & Blades and their no-nonsense approach to quality and customer service. The issue also features the 2017 PowerGuide, the most comprehensive power equipment industry directory. A special section highlights new Winter Products and the Dealer Spotlight discusses winter weather boosting sales. Other articles cover the latest industry news and new products.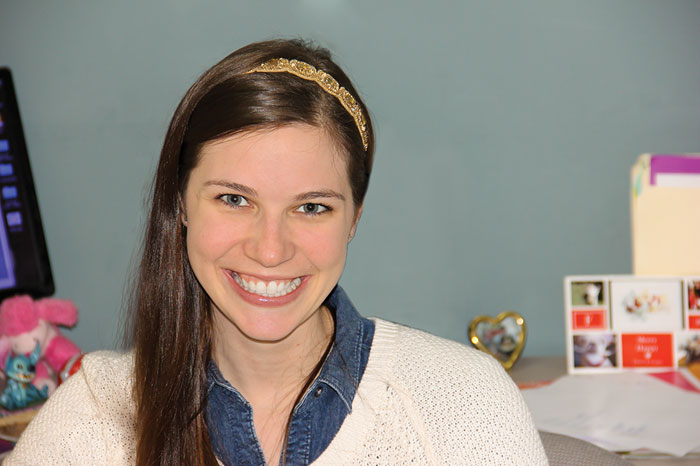 In the February 2017 edition of PowerLines, Power Equipment Trade Managing Editor Jessica Johnson discusses taking time to prepare. Johnson writes, "Maybe it's the mom in me, but on a daily basis I probably spend two hours simply in preparation mode. I prep for my family to wake up in the morning, breakfast, coffee, backpacks, lunches, coats. In the evenings, I prep my family's dinner; I prep for my twins to go to preschool the next day. There's always something in some state or preparation. But perhaps the biggest preparation of them all is the most basic, I prepare myself and my family for success. When I was a kid my mother used to say, "A job worth doing is worth doing right." It used to drive me nuts when she said that because it sounded so stupid to my 10 year old self. Now I don't think it's so stupid, just the opposite in fact."
Fred Whyte Recognized By Va. General Assembly; EETC Offering New Echo 2-Stroke Kit; Metsa Announces Distribution Deal; VP Racing Fuels Launched New Site; Kawasaki Names OEM Sales Manager; Kohler Expands Distribution Network; Ariens Opens New Facility; Generac To Acquire Motortech; Walbro Debuts New EFI System; Yamaha Motors Acquires Subaru Power; Ariens Selling Stens To Arrowhead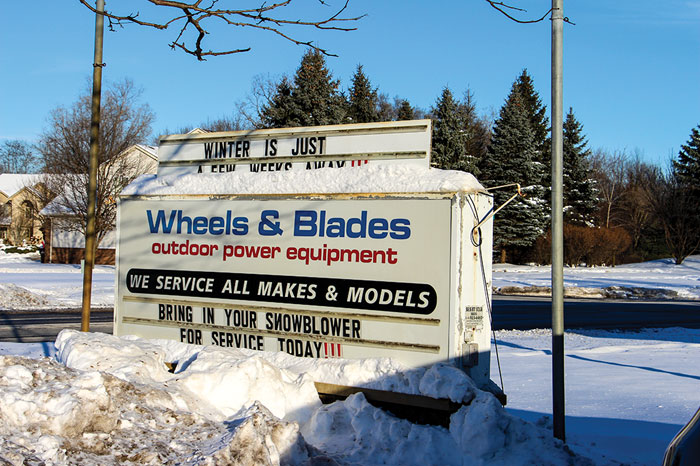 Power Equipment Trade magazine Managing Editor Jessica Johnson travels to Commerce Township, Michigan to visit Wheels & Blades. Nestled less than 40 miles from downtown Detroit, Commerce Township is what many would think of as a perfect suburban city. Located off the town's main vein, Wheels & Blades has been in business since 1978 says owner Tom Dohring. Fittingly, during the heart of the season he estimates the bulk of his business to be commercial cutters, about 70%. During the winter though, he says it's a complete switch to residential users looking for snow control. "Landscapers don't buy snow blowers," he quips. As with many around the U.S. this winter, Wheels & Blades is moving snow machines at a rapid clip. Just before Christmas, in a five-day period, Dohring's shop moved 75 new units.
Power Equipment Trade magazine's annual PowerGuide is the most comprehensive power equipment industry directory featuring products, manufacturers, distributors, old parts and trade groups.
Power Equipment Trade magazine's February 2017 Industry Voices column is provided by Rick Zeckmeister, VP of Marketing & Planning at Briggs & Stratton. Zeckmeister writes, "Customer lifetime value is a concept we think about obsessively at Briggs & Stratton. We want to delight our customers so much that they come back to our brand for their next piece of power equipment, and for genuine parts. The concept is one that can be equally, if not more, valuable for dealers. Here's what we know: Research shows that among gas walk-behind and ride-on mower dealer shoppers, the top reasons they buy at dealers have as much to do with parts and service as with the original purchase."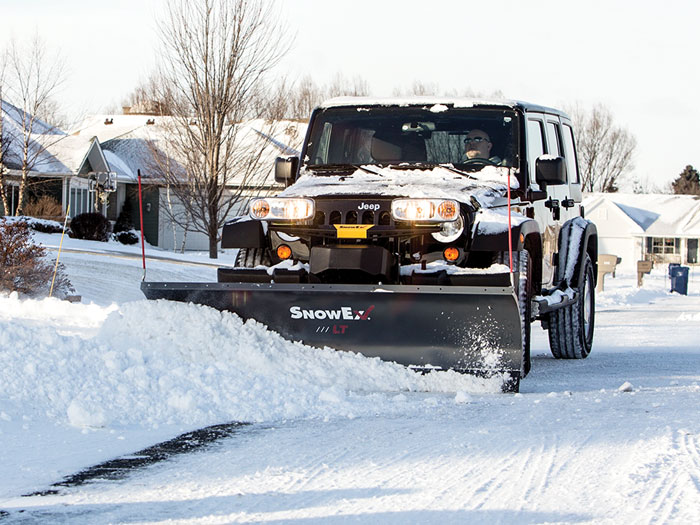 Ariens AX EZ-Launch EFI Engine; Rotary Snow Blower Parts; Cub Cadet 3X Snow Throwers; SnowEx Scrape Maxx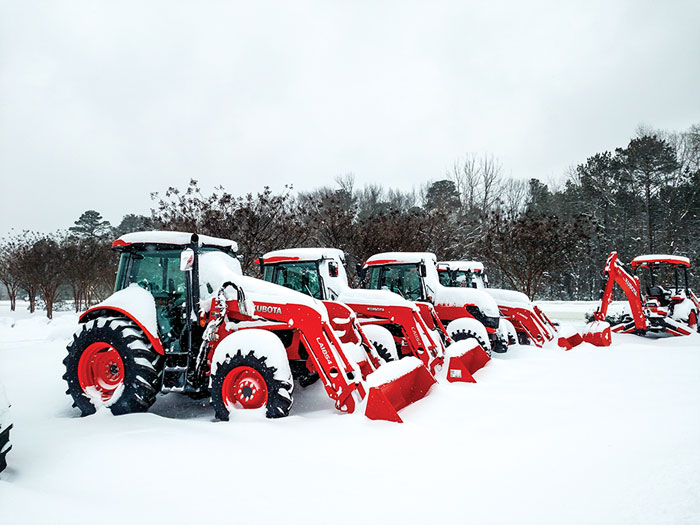 Power Equipment Trade magazine's February 2017 Dealer Spotlight column is provided by Editorial Adviser Dan Shell. Shell writes, "Southeast Virginia is relatively close to the Eastern U.S. lawn and garden snow machine market—but definitely not part of it. Then again, there's nothing like selling 75 snow machines, plus a bunch of related "ice melt" salt mix and manual wheel spreaders, to spice up January when you're running a Southern lawn and garden dealership. It's an eye opener for what's usually a fairly slow month in the region. "We normally don't get much snow at all, but in the last five years we've had a couple of decent snows," says Barden Winstead, President of Lande & Coates, with seven locations in southeast Virgina's Tidewater region. The dealership carries the Honda and Toro product lines, but doesn't stock the snow equipment as a rule."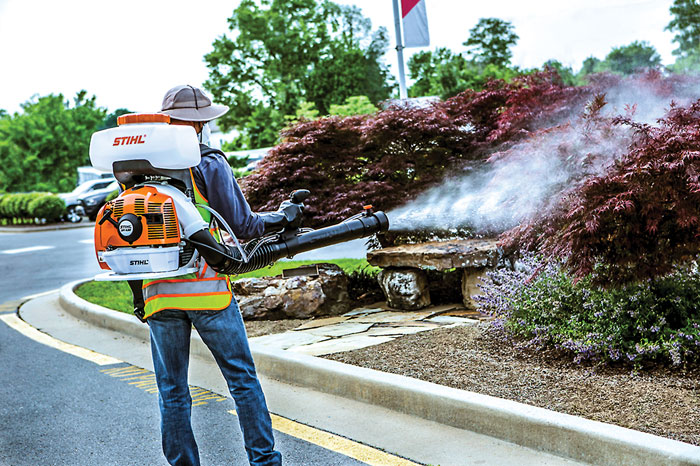 Tillotson Vertical Shaft Engines; Stihl 430 Backpack Sprayer; Makita PM7650H Mist Blower; Axpan AX36 Pro Skid Steer
Greg German, President of German-Bliss Equipment Inc. in Princeville, Illinois discusses the fast approaching busy season. German writes, "We all know the feeling. Customers are clamoring, and our staff is already stretched to meet the demand. Then reality sets in as a Monday morning phone call from one of the troops reports in that they are sick again; customers complain that their phone messages are not being returned, and paperwork processes get short-circuited causing backlog issues in the office. All the time your blood pressure in rising because none of this comes as a surprise to you. You have been dealing with the same issues from the same people for too long. It might be that office manager who seems to have all the answers, but regularly gives you an attitude that is less than respectful."