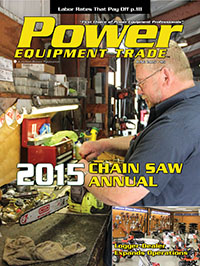 Power Equipment Trade magazine's June 2015 issue features Branford, Florida's Byrd's Power Equipment and tells of how the logging family has had success in the outdoor power equipment market. Also featured is our 2015 Chain Saw Annual, highlighting the latest in chain saw technology, parts and accessories. Another article discusses the ongoing 'ethanol war' and the lingering federal ethanol proposal. Other articles cover the latest industry news and new products.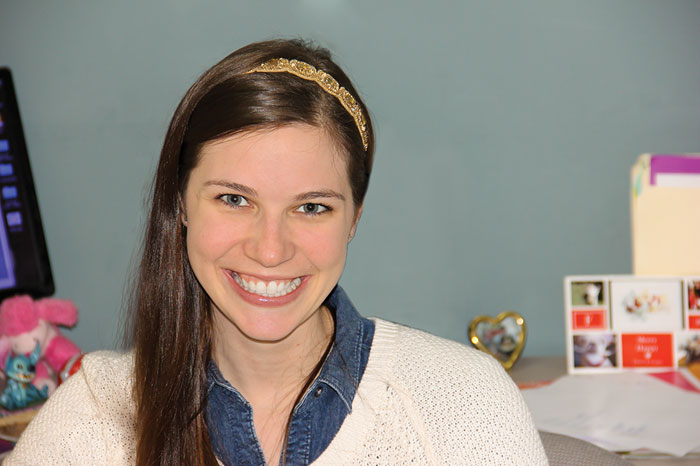 In the June 2015 edition of PowerLines, Power Equipment Trade magazine Managing Editor Jessica Johnson discusses chain saw safety for homeowners. Johnson writes, "Dealers know that homeowner safety education can sometimes be an uphill battle: Especially when it comes to saws. The Tree Care Industry Association (TCIA) conducted an analysis of 37 civilian tree care-related accidents reported by the media in 2014. The finding were grim, but not surprising for dealers. Twenty-three of the 27 accidents, 60%, were fatal. A senior adviser for safety, standards and compliance for TCIA, Peter Gerstenberger says that most homeowners don't realize exactly how dangerous tree work can be. Furthermore, they don't realize the giant risk they face when taking a "DIY" approach."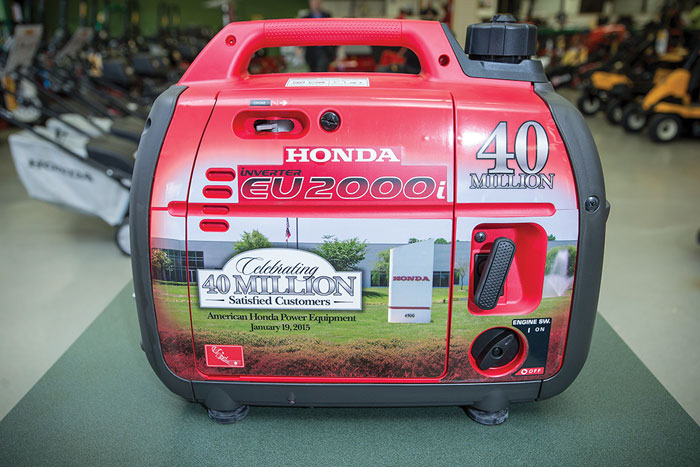 Honda 40 Millionth North American Product; Kubota Moves From California To Texas; Black & Decker Paying $1.575 Million Fine; Comet Names MTI As Canadian Efco Source; Kohler Co. Names New President, CEO; OEM's Win NAEDA 2015 Supplier Awards; Kawasaki Engines Div. Regrouping In Michigan; Walbro Names New President, CEO; B3C Fuel 2015 Rebate Program; Tillotson Launches Generator Line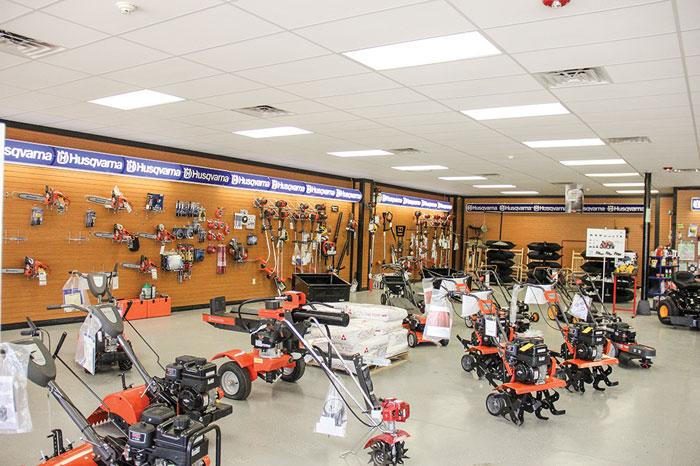 Power Equipment Trade magazine Managing Editor Jessica Johnson visits Byrd's Power Equipment in Branford, Florida. The Byrds, a large Florida logging family, didn't mean to become a power equipment dealer. It just sort of happened. Paul Byrd doesn't like to be still, he says, so about twenty years ago when the logging crews were running a lot of chain saws, and they had problems getting parts, they took matters into their own hands. The closest dealership to their location was about 46 miles away in Perry, Fla., and Byrd said even when he would drive out there he just couldn't get the parts he needed. "So, I got to looking," he says with a broad smile. After calling Husqvarna and making the inquiry, Byrd was told a representative would be coming by to decide if they were "suitable." With a big laugh, and a gesture towards the showroom, he says, the man came by and asked where he was planning to put the dealership.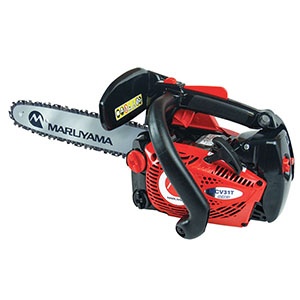 Husqvarna T540XP; Maruyama MCV31T; Pferd Chain Sharp CS-X; Tilton Saw Accessories; Rotary Copperhead Saw Parts; Echo CS-490; Efco MT 6500; Stihl MS 193 T; TriLink Saw Chain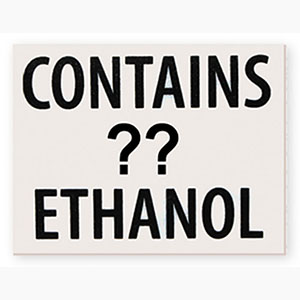 Power Equipment Trade magazine Editorial Adviser Dan Shell discusses ongoing ethanol issues and tardy legislation. Shell writes, "As we get deeper into the spring-summer mowing season and dealers sell ever more ethanol-fighting fuel additives and continue to rebuild and replace those gunked-up carburetors, the big ethanol news is supposed to happen June 1, when the U.S. Environmental Protection Agency (EPA), under court order, is going to release the renewable fuel ethanol blending requirements for—wait for it—2014. Say whaaaaaa? You see, when the ill-conceived federal renewable fuel standard (RFS) legislation passed way back in 2007 proved itself completely unworkable in the marketplace by 2013, the EPA looked at reality and reduced the 2014 ethanol blending requirements from 18.2 million to 15.2 million gallons—a 16% reduction."
John Walker, President of Aftermarket Services Consulting Co., Inc., discusses labor rates and how they must cover costs and provide profits. Walker writes, "Ten to 15 years ago Tom Peters wrote the book "In Search of Excellence"—a popular and best-selling manual for anyone selling a product in today's marketplace. He commented that you had to have "guts" to charge a higher price for a good product. Over the years I have known dealers who were selling the #1 product within the industry they were working. Yet despite having the best product within their industry, their margins on that product were little more than those others who were selling a like product. When asked why they failed to get more money for their product, as they were #1 in U.S. or global markets, they always had the tendency to state: "If we asked for more money we would no longer be competitive and would lose the sale!"
PulseTech QuadLink; Water Cannon Upgrades; Solo 451 Backpack Mist Blower; B3C Ethanol Shield 2-Cycle Oil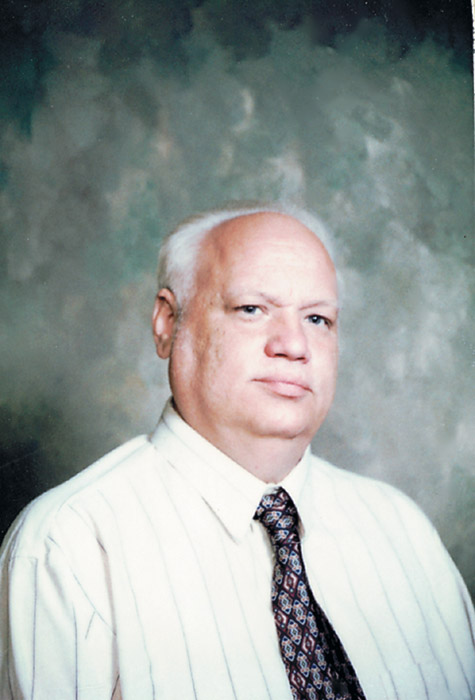 Dale Stotts, owner and operator of Stotts Engine Service in Monett, Missouri, discusses OEM's putting pressure on dealerships. Stotts writes, "In my past two articles, I've written about different topics concerning this industry, and after receiving feedback from those, I got a lot of comments about other areas of the industry. So this month I tackle the topics brought to my attention from other dealers. We are all familiar with these topics, and yet, they are still slanted away from helping dealerships' actual bottom lines."