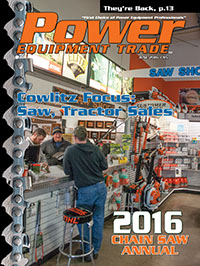 Power Equipment Trade magazine's June 2016 issue features the 2016 Chain Saw Annual, showcasing the latest in chain saw products, technology, parts, and accessories. Also, returning after an almost 13 year hiatus, are the Chain Saw Specification Charts. An article highlights Longview, Washington's Cowlitz River Rigging and their focus on handheld equipment. Other articles cover challenges dealers face online, how to increase market share, the latest industry news, and new products.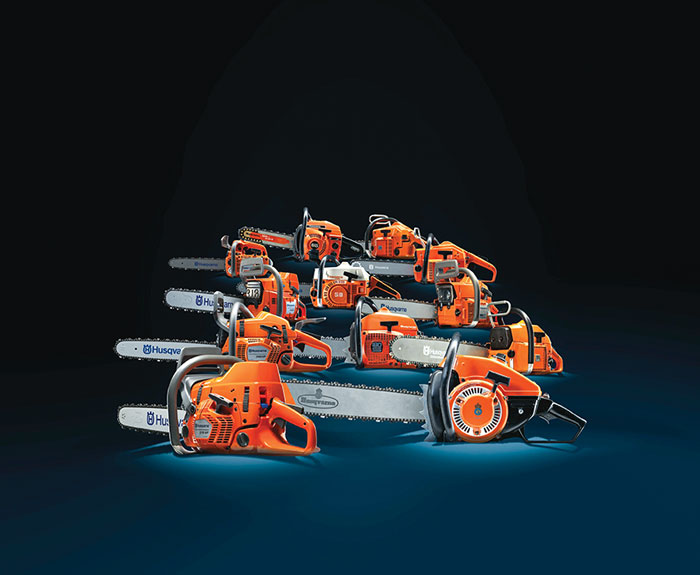 In the June 2016 edition of PowerLines, Power Equipment Trade Managing Editor Jessica Johnson "throws it back" with chain saws. Johnson writes, "On social media there is a popular trend called "Throwback Thursday." On Thursdays, people "throw it back" and post things that are old. Often I post funny pictures of my kids from when they were teeny-tiny, or pictures of myself in the glorious early 1990s where my mother's hair was bigger than my entire body and she favored shoulder pads with her suits. There's a particularly awesome picture of her, my older sister and I in matching puffy painted watermelon shirts with our names on them that I love to post near my sister's birthday. Usually this merits a few laughs from friends, or sharing stories of "I remember when this picture was taken…"
Stihl Invests Big In Germany; New Yamaha Division Manager; Charter4Charity Generates Donations; Makita Named Soccer Partner; Stihl Receives Impact Award; Morbark President Wins Award; New Kawasaki Engine Dealer Sales Managers; Stihl Names VP-Operations; Subaru Launches Loyalty Program; OPEI Appoints Ross Director Of Standards; EDA Launches New Web Sites; Kioti Celebrates 30 Years; Stihl Southwest Celebrates 50 Years; Kawasaki's Engine HQ Gets Makeover; OPEI's TurfMutt Contest Winners Announced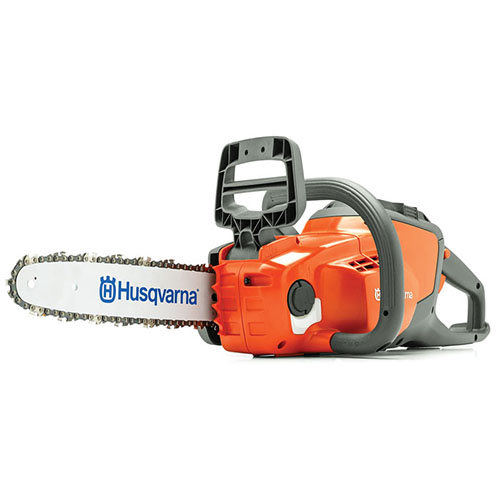 Cannon Bar Works Guide Bars; Efco Chain Saw Line; Husqvarna 136Li Chain Saw; Makita 20" Professional Saw; Oregon SpeedCut System; PMD International Saw Parts; Rapco Industries Carbide Chain; Rotary Copperhead Saw Parts; Stihl MSA 200 C-BQ Chain Saw; Sunbelt Timber Ridge Bars, Chains; Tilton Equipment Mako Parts; TriLink Saw Chain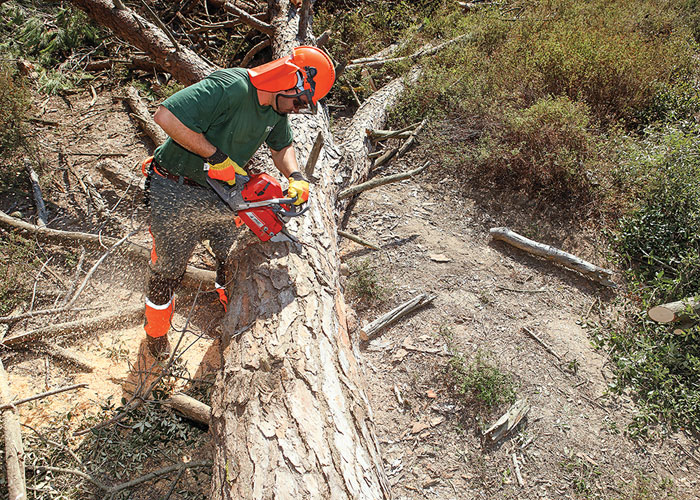 Back after almost 13 years, Power Equipment Trade's annual Chain Saw Specification Charts feature a comprehensive listing of every model from every major dealer brand.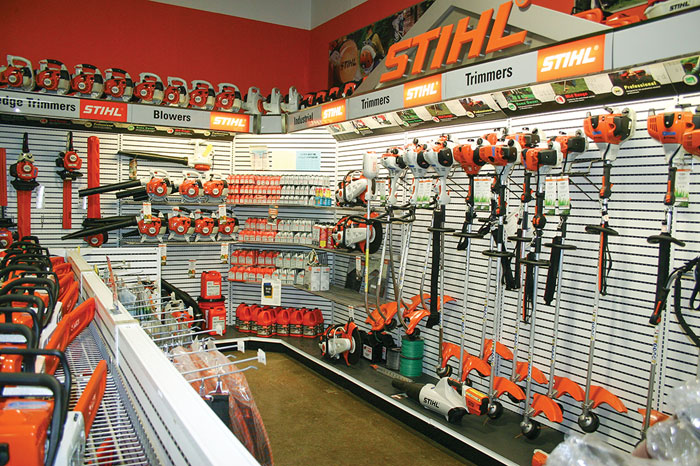 Power Equipment Trade magazine Editorial Adviser Dan Shell travels to Longview, Washington to visit Cowlitz River Rigging (CRR). Logging companies and professional timber cutters who demand high-performance chain saw technology remain major markets for Cowlitz River Rigging (CRR). The lock boxes out front for customers who need to pick up sharpened chains at 3 a.m. on the way to the job site are the same, but the equipment that's running many of those freshly sharpened chains is a good bit different than when Dennis and Chris Wallace founded the dealership in 1987. Today, brothers Scott and Wayne Wallace are now running the show for the most part, though Dennis and Chris remain closely involved. "We're transitioning into my brother and myself running the business," Scott says, "But my parents still both work about 20 hours a week."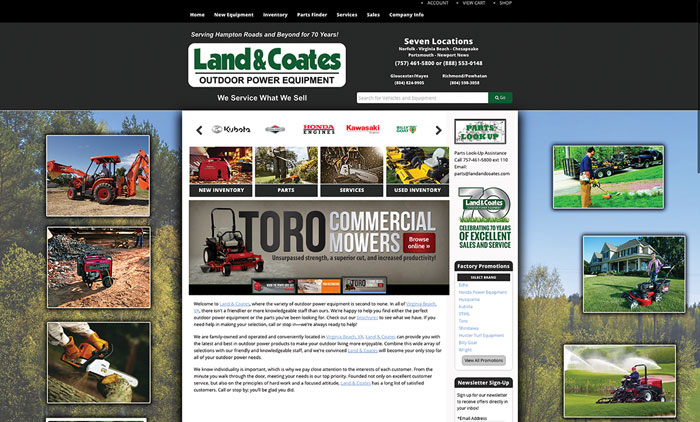 Power Equipment Trade magazine's June 2016 Industry Voices column is provided by Tim Whitley, President and Co-Founder of Team SI, a technology and digital marketing firm in Little Rock, Arkansas. Whitley writes, "Today's world can easily cause information overload. When dealers develop marketing strategies, they're still categorizing media as traditional and digital. Marketing has become multi-screened, and media channels are becoming intertwined. Your website must serve as an online storefront that's as organized and inviting as your physical location. Ninety-three percent of purchase decisions begin with a Web search. Your website is an extension of your physical locations, so it should represent the core values and priorities of each of your locations. It's important that the look and feel of your dealership is consistent."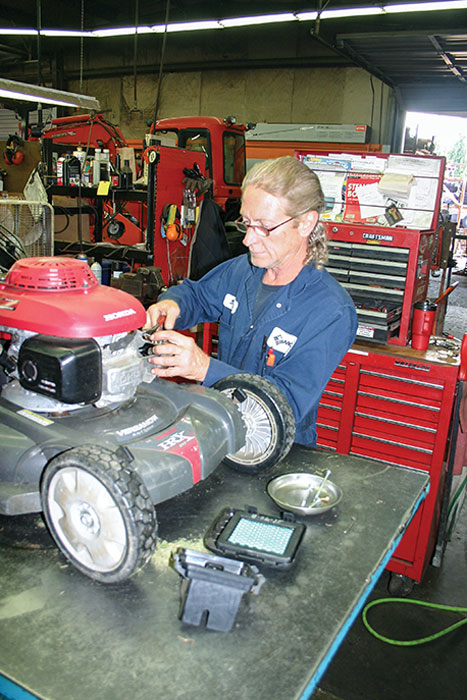 John Walker, President of Aftermarket Services Consulting Co., Inc., discusses ways to increase market share. Walker writes, "As an equipment dealer you are accustomed to being told (in sometimes impolite terms) that you had better figure out how to (quickly) increase your dealership's market share. Who benefits from increased market share? Is it equipment dealers? If so, how do they benefit? Dealers are constantly being asked (or told) to reduce their equipment margins. Margins on equipment sales today in most industries have dropped to the low single digits, with no end in sight. If a dealer's market share drops, then he is given a warning and a time limit for reaching the manufacturers' arbitrary goal. In some cases, the dealer is given an option: To be either a buyer or seller of the manufacturer's line of products."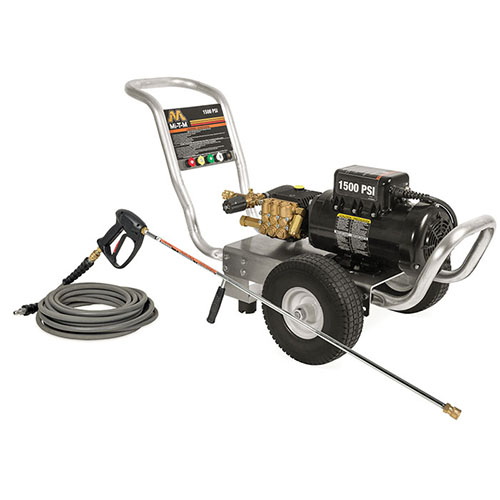 Wright Velke Walk-Behind Mowers; Kioti Tractor Mid-Mount Mower; TurfEx TT5000 Spread-N-Spray; Classen Pro Overseeder; Echo ProXtreme 2620 Series; Mi-T-M Cold Water Washer; Rotary Foam Filters

Small Engines On Display; Power Equipment Art; Earning The Right To Close With Buyers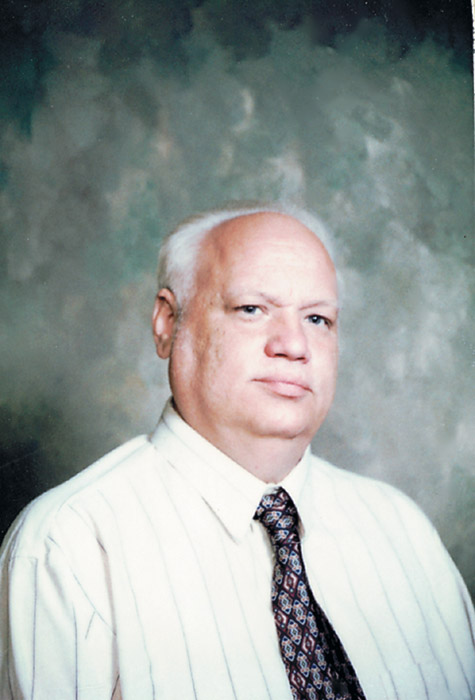 Dale Stotts, owner and operator of Stotts Engine Service in Monett, Missouri, discusses the ultimate catch 22. Stotts writes, "Since my last article I've been in contact with a few of my readers. Two talking points have been voiced and actually tie together: What is going to be the future of dealerships in this industry? The first dealership, a father and son operation, will close their doors around the end of 2016. The father's health is creating the reason for closing. You may ask, "What about the son taking over the operation?" The son has decided to pursue a different direction for his future. A solid business but closing, I didn't say selling, instead they are closing their doors, leaving a hole in the community with one less qualified and reputable sales and service dealership."