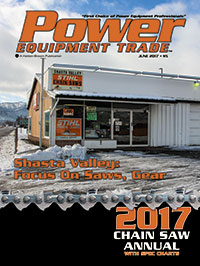 Power Equipment Trade magazine's June 2017 issue features Yreka, California's Shasta Valley Chain Saw whose experience and exclusive focus brings success. A special section features the 2017 Chain Saw Annual, highlighting the latest in chain saw technology and accessories, and includes up-to-date Chain Saw Specification Charts. Also featured is Watson Chapel, Arkansas' Chapel Hardware, whose owner made a second career in taking on a hardware store and power equipment dealership. The Dealer Spotlight details Delmont, Pennsylvania's Fletcher's Sales and Service recent expansion and building of a new location. Other articles cover the latest industry news and new products.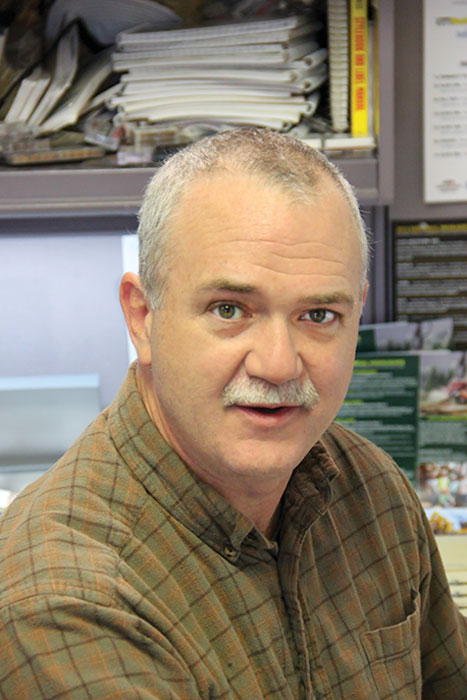 In the June 2017 edition of PowerLines, Power Equipment Trade Editorial Adviser Dan Shell discusses looking back and ahead at the same time. Shell writes, "This was way back in January, when I left a Deep Southern winter wonderland of 70-degree temps only to head to the Pacific Northwest where I was brutalized by ice, snow, wind, rain, more ice and snow—and then more snow. And did I mention the ice? Anyway, after coming 2,000-plus miles cross country, I knew I was in the right spot barely 20 miles south of the Oregon state line in the beautiful remoteness of far northern California's Shasta Valley, where I skidded and scuttled into an icy parking lot and made my way to a front door. Then I set foot inside and stepped back in time into a throwback chain saw shop—Shasta Valley Chain Saw—where owners Tom and Janis Higgs have been selling saws since 2000 in Yreka, Calif., after starting the dealership in 1988 in nearby Montague."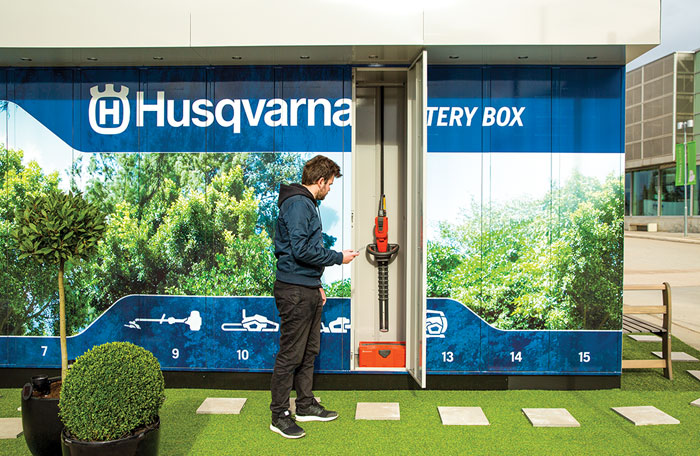 ANSI Publishes New Standards; ND Enacts Dealer Legislation; Rotary Acquires Desert Extrusion; EETC Offering 2-Stroke Textbook; NE Stihl Celebrates Grand Opening; Weingartz, Ball Form E-Commerce Venture; Husqvarna Testing Tool Sharing; EDA Appoints Board Member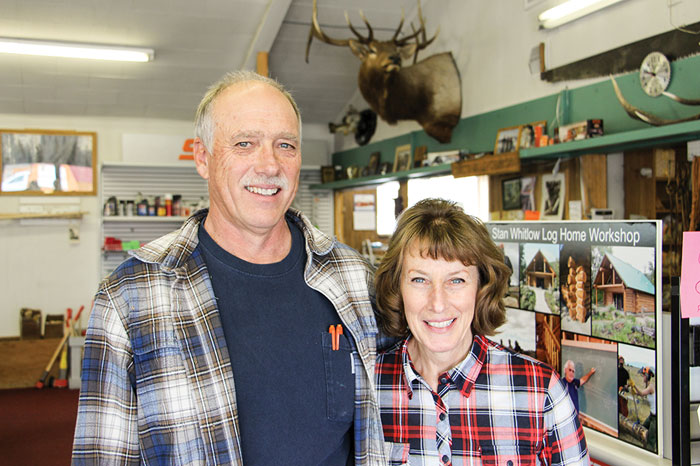 Power Equipment Trade magazine Editorial Adviser Dan Shell has the opportunity to visit Shasta Valley Chain Saw in Yreka, California. Despite a reduction in forest products mills in the local area, timber cutting and logging remain a big part of the local economy, and Shasta Valley Chain Saw here is a classic saw shop throwback business that closely reflects a bygone era—right down to the benches and chairs surrounding the wood stove in a corner of the showroom. Owners Tom and Janis Higgs, married 45 years, are keeping it simple at the dealership: Counter purchases are written out by hand, there's no labor rate and wheeled products have never darkened the door. In the local market, "Way back when I started cutting timber, there were 25-plus mills in the area," including lumber, panel and paper mills, Higgs says. He adds that while lumber production and logging in his market area has gone down in terms of overall employment in the area, "There's a lot more being done in the woods with less people these days."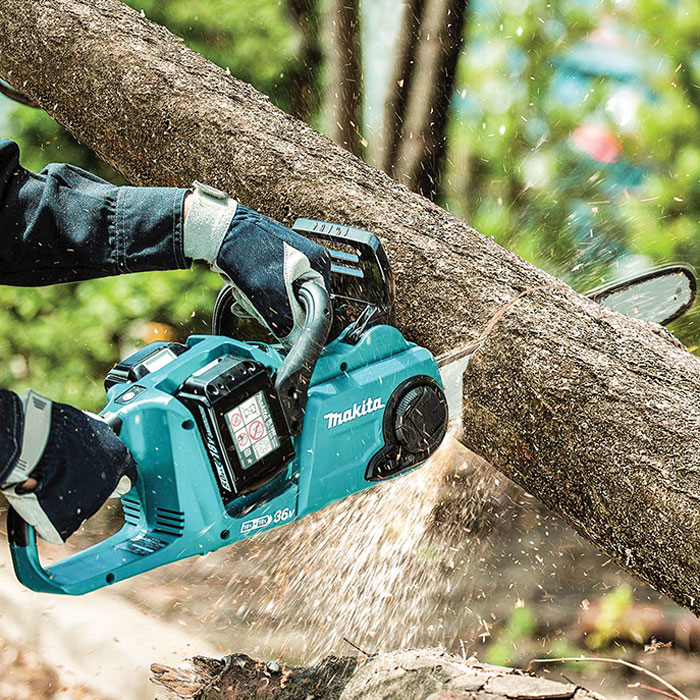 Efco MT 3500 S Saw; Husqvarna 555 Saw; Makita Saw Lineup; Oregon Lightweight Guide Bars; Rotary Replacement Saw Parts; Stihl MSA 120 C-BQ Saws; Sunbelt Bars, Chains, Combos; VP Racing Fix-It-Fuel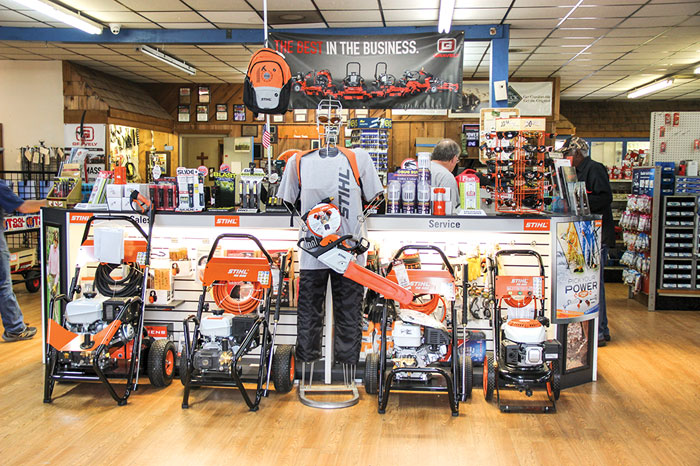 Power Equipment Trade magazine Senior Associate Editor David Abbott travels to Watson Chapel, Arkansas to visit Chapel Hardware. Located in Watson Chapel, a suburb of Pine Bluff, Chapel Hardware is an old-fashioned, mom-and-pop type hardware store. Although its roots may be in hand tools, Chapel Hardware now enjoys a robust business with several lines of power equipment, including Stihl, Ariens and Gravely. Owner Paul Mayhan, 64, didn't start out selling either hardware or lawn equipment. He was originally in the environmental business, as he says, ensuring underground storage tanks (USTs) met environmental regulations. By the late 1980s, the federal government had put into place a program requiring underground petroleum tanks at gas stations to meet certain criteria. Mayhan's job for 14 years was getting the tanks up to that standard.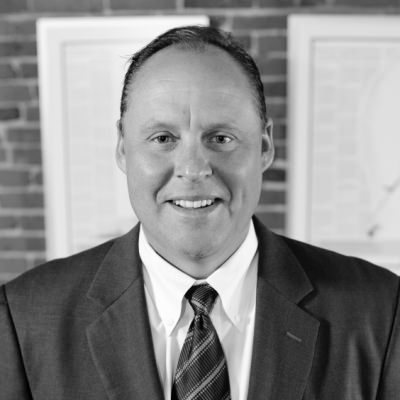 Power Equipment Trade magazine's June 2017 Industry Voices column is provided by Jeff Winsper, President of Black Ink Technologies. Winsper writes, "If you are exploring expansion, here are nine key factors to consider when developing your plan to grow the business and attract the professional landscaper: Full-line distributors may "open up" a new dealer near you anyways. Growth minded distributors are on the hunt to also get new points of trade to carry their product line, and by doing so, it would not be unusual they are recruiting dealers to swap out or add competing products in your local territory. Exclusivity of suppliers in geographies rarely exists, so if you have a healthy wholesale and parts revenue with one manufacturer, you need to know if new, or repeat business, will be effected if your nearest local dealer decides to carry the same product line."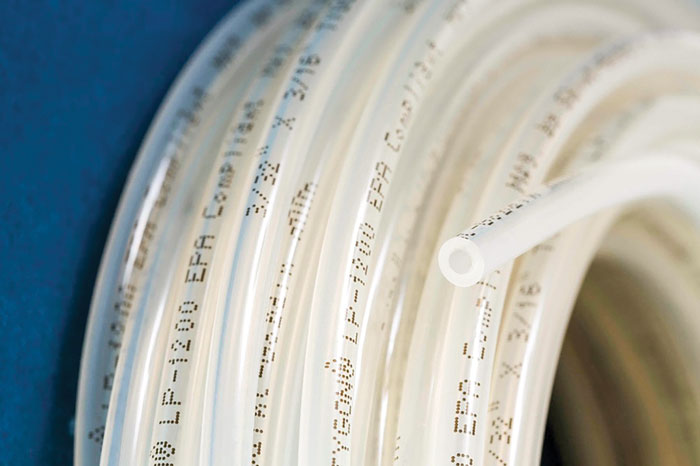 Power Equipment Trade magazine's June 2017 Service Management column is provided by Jackie Fiocca, Marketing Specialist at Saint-Gobain Performance Plastics. Fiocca writes, "From the do-it-yourselfer to the repair shop professional, troubleshooting any issue typically begins with a visual inspection. And given all engines need fuel to start and run, the most obvious starting point is the fuel delivery system. A damaged fuel line can restrict gas flow and prevent the engine from starting and running and air in a fuel line can cause an engine to fail to operate or stall. Clear tubing is the obvious choice over opaque tubing when performing a visual inspection. Benefits of clear tubing include: Offers easy observation of the fuel flow to determine if the engine is running dry. Allows repair shops to quickly identify any trapped air—an indicator of a leak and a safety concern."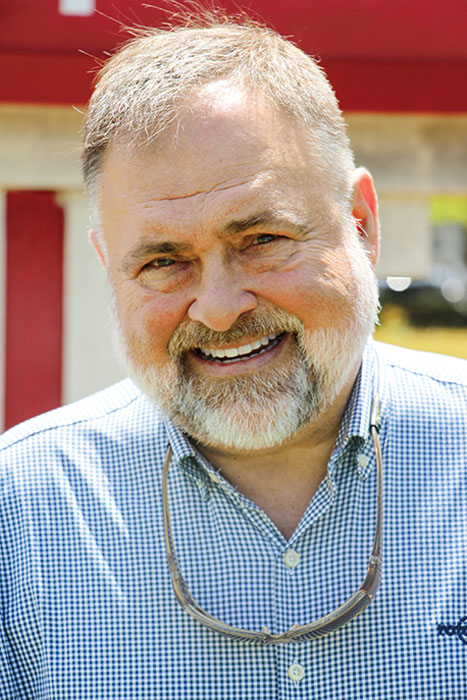 In late Spring, Rotary Corporation announced the acquisition of Desert Extrusion, a manufacturer of trimmer line products, based in Phoenix, Arizona. Power Equipment Trade magazine spoke to Ed Nelson, President of Rotary Corp. about the transaction. The privately held Desert Extrusion is based in Phoenix, Ariz. and serves customers throughout the U.S. and in over 40 countries on six continents. When Glennville, Ga.-based Rotary Corp. announced the acquisition of the trimmer line manufacturer questions were raised regarding the two aftermarket parts retailers and what it might mean for Desert and Rotary customers. Rotary, known mostly for its breadth of aftermarket parts availability, considers itself a full line supplier owning manufacturing entities such as Duramatic Products which makes both OEM and Rotary branded mower blades.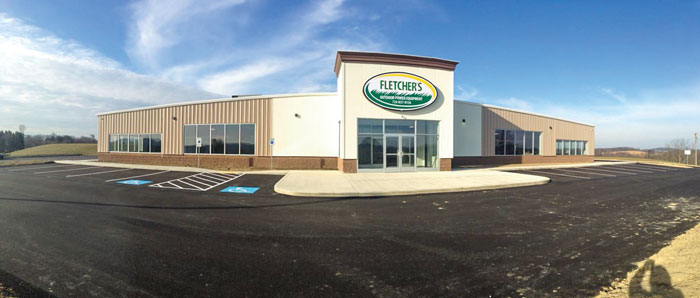 Power Equipment Trade magazine Editorial Adviser Dan Shell highlights Delmont, Pennsylvania's Fletcher's Sales and Service's recent expansion. Shell Writes, "Considering how often power equipment dealers do move and relocate, it's interesting how rare it is for a dealer to have a chance to design a new building and its department layout from scratch. Frank Fletcher, owner of Fletcher's Sales and Service in Delmont, Pa., had just the chance several years ago, and the results have been outstanding. Founded by Fletcher's father and mother Francis and Medline in 1985, the dealership had grown and succeeded but was in a growth-limiting location adjacent a residential area. Five or six years ago, Frank and his wife Vicki, looking toward their future as second-generation owners, began researching a new location as a route to future expansion. And expand they did, with a 40 acre piece of property along a main thoroughfare in the extended Pittsburgh (30 miles away) suburb."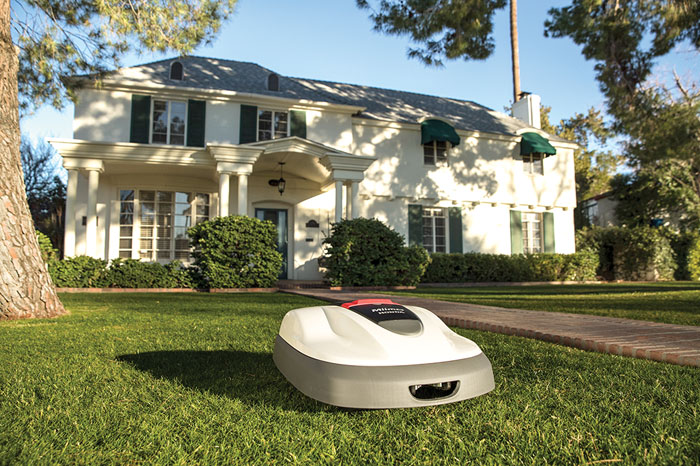 Honda Miimo Robotic Lawn Mower; YardMax Chipper Shredder; Optimax Accessories; Boss Stainless Steel Spreader; SnowEx Storm Seeker Headlamps; Fisher-Barton Laser Edge Blades; Oregon Gator SpeedLoad Disks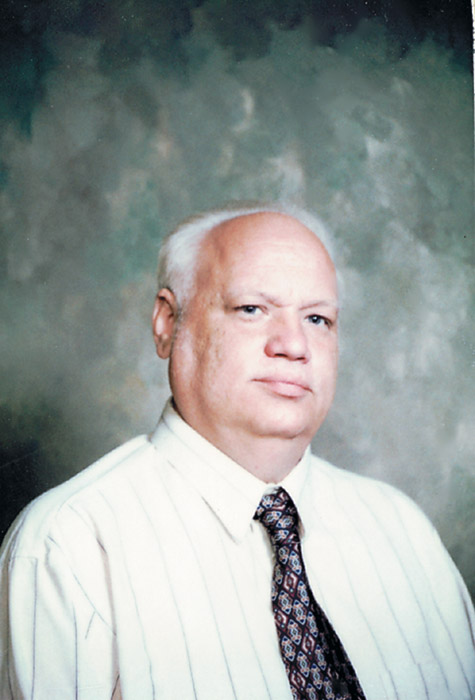 Power Equipment Trade magazine's June 2017 Dealer Voices column is provided by Dale Stotts, owner of Stotts Engine Service in Monett, Missouri. Stotts writes, "The 2017 season is in full swing and if Mother Nature has smiled on your business the repairs keep piling up. Hopefully new equipment sales are leaving your establishment as well. Several times I've discussed the many "none hidden costs" of doing business eating into every dealer's profit margins. From extreme freight charges to increased costs of attending update seminars, plus all the other normal daily costs of just having the doors open. Have you ever really looked at where you spend money and considered saving yourself some instead? Pre-Season orders with special discounts can be a good position for the dealer, but it does mean spending one's hard earned past season dollars to place inventory in a warehouse."