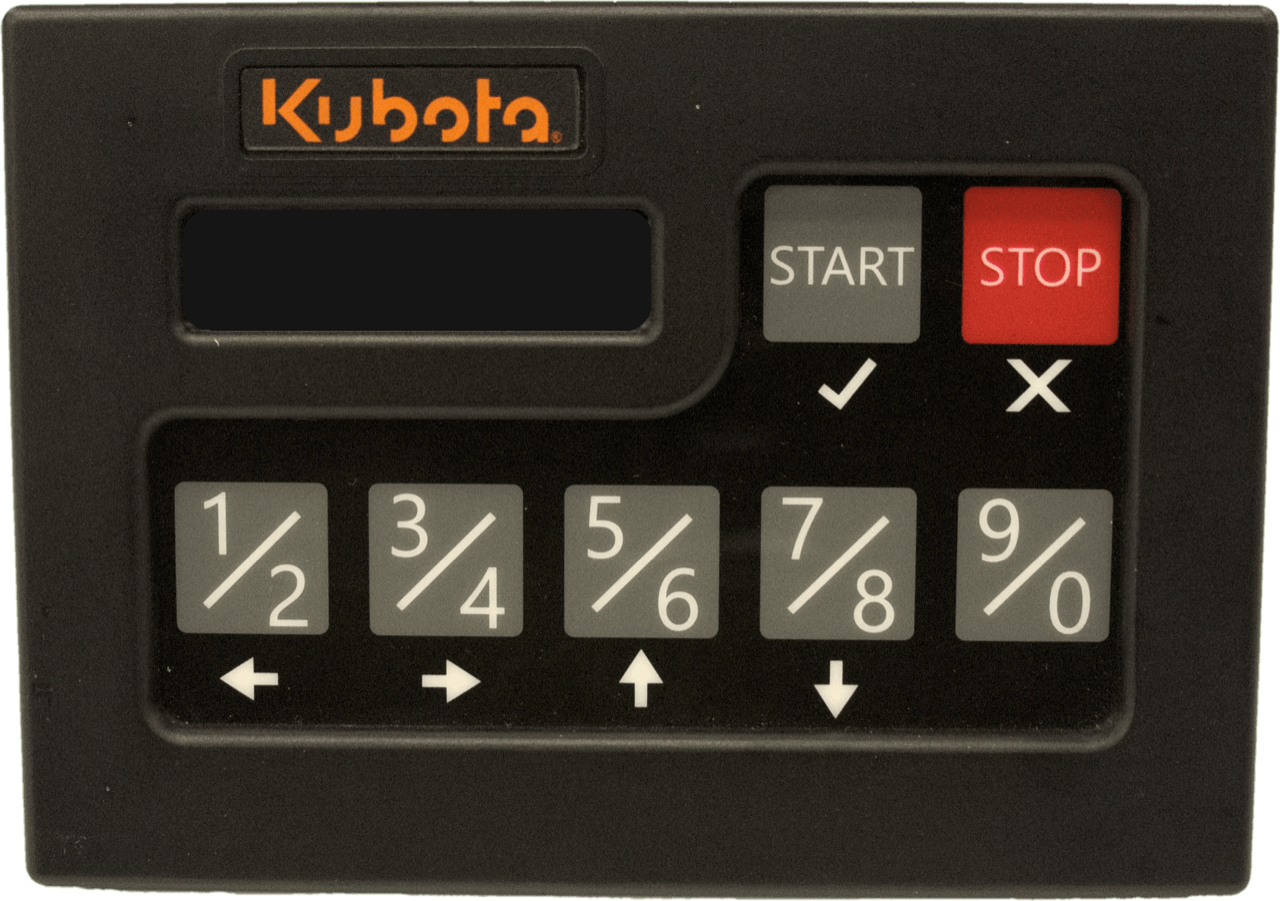 Keyless Start Keypad For Kubota
Orscheln Products L.L.C., based in Moberly, Mo., which provides throttle, valve and other types of motion controls to OEMs and others, has designed and launched the "KSK", which stands for Keyless Start Keypad exclusively for Kubota Tractor Corp.
It is proprietary to Kubota's agricultural, construction, turf and utility vehicles, and is anti-theft, wireless enabled and will act as a machine hour device, complete with 3,125 individual programmable codes for owners, fleets and equipment rentals. Wireless access will be available for all programmable functions and data logs from the machine usage component, while the dedicated software and remote application gives dealers and users peace of mind when it comes to maintenance.
Visit orschelnproducts.com
Exmark has expanded its 2021 zero-turn riding mower offering with a new Radius E-Series machine, featuring a twin-blade 48-inch UltraCut Series 3 cutting deck, which uses longer blades than…
Husqvarna has set a new standard for professional pole saws with the launch of its latest industry-first innovation—the 525DEPS MADSAW. With MAD, an acronym for OSHA's Minimal Approach…
Curtis Industries, LLC, a manufacturer of cab enclosures, accessories and attachments for tractors, utility vehicles, golf carts, and now zero-turn mowers, has announced its latest cab…