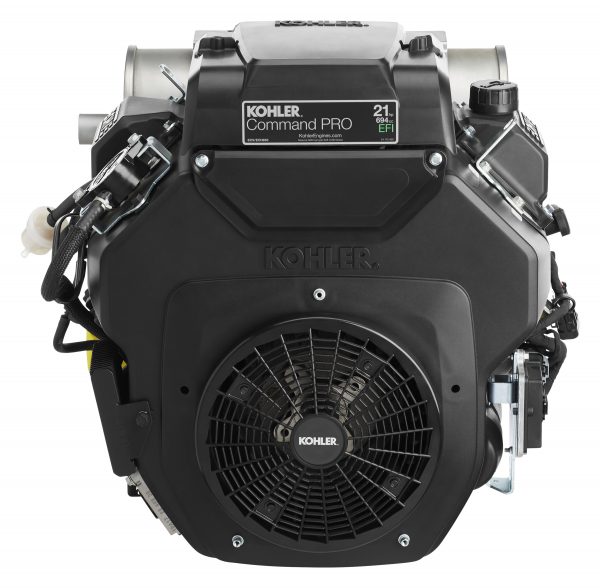 Kohler has integrated an electronic throttle body into additional models within the Kohler Command Pro EFI engine lineup. This performance-enhancing technology electronically controls air intake to optimize an engine's power and load response. When combined with Kohler's closed-loop EFI system, benefits delivered through the updated engines are numerous for commercial users, including quicker and easier starting, enhanced fuel efficiency and faster response in challenging operating conditions.
The technology, first introduced in 2017 was engineered into the company's 999cc engine for commercial zero-turning radius lawnmowers. Today, the technology is being added to the company's 694cc and 747cc Command Pro EFI models—ideal for welders and other utility equipment commonly used in the industrial and turf markets.
Visit KohlerPower.com.