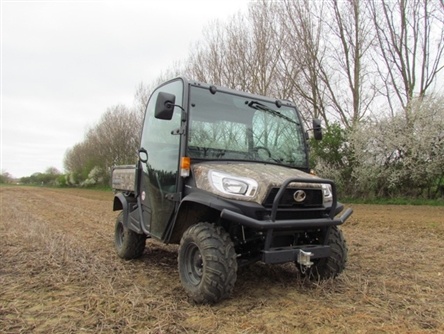 Officials with Kubota Tractor Corp. (KTC) recently announced the purchase of nearly 318 acres of land in Ponder, Tex., roughly 30 miles northwest of its North American headquarters location in Grapevine, Tex. The property, dubbed Kubota Ranch, will strengthen the company's roots in the greater Dallas-Fort Worth region and allow it to bring its dealers closer to its headquarters for previews of new Kubota products.
Kubota Ranch also offers KTC ample field space for testing, training, operating and demonstrating Kubota equipment. This includes digging, plowing, excavating, maneuvering and assessing equipment and implement functionality, as well as utilizing farm equipment to tend to the land, including the possibility of eventually growing, mowing and baling hay.
Currently there are no plans to build any assembly or distribution facilities at Kubota Ranch. The four small utility buildings located on the property today will remain, and KTC officials have a vision to build additional amenities to make Kubota Ranch a dealer destination and testing ground to preview and unveil Kubota equipment to its dealers.