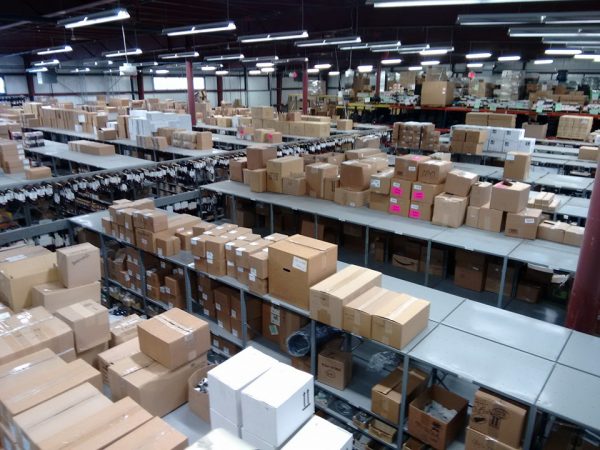 Just three years ago Menominee Industrial Supply (MIS) completed construction of a new 31,000 sq. ft. facility in Menominee, Mich. that more than doubled the size of its old location. And since then, the company has more than doubled its space again with a 14,000 sq. ft. addition completed in early 2017—and the recent acquisition of an adjacent property that added another 20,000 sq. ft. of space.
Founded in 1980 as an industrial supply warehouse, MIS has expanded into a multi-state distributor in the outdoor power equipment industry. "Faced with significant double digit growth each of the last three years, our only option was to add on to our new facility," says President, Mike Dubey.
The company distributes the full line of Oregon products, including cordless, log splitter and harvester products. Additionally, MIS handles Efco Power Equipment, Powerhouse generators, EHP/AYP parts, Champion, NGK, Gates hoses, fittings and belts, Peerless industrial products and multiple allied lines. MIS' primary territory covers Michigan, Wisconsin, northern Illinois, northern Indiana, Minnesota, South Dakota and North Dakota.
Total employee count was 30 in 2014 and now exceeds 60. "Sales growth, employee growth and facility growth have been norm for the past three years, which is both exciting and challenging," says Sales Manager Ron Pilsner. "When I came to MIS in June 2014 we had six sales people, and today we have 13." According to Pilsner, one thing that attracted him to MIS was its business diversification in serving three different industries: lawn and garden power equipment, industrial hoses and fittings and the logging and timber harvesting industry.
According to Dubey, MIS is in constant pursuit of additional product lines that fit the company's diverse customer base, which in turn helps ensure continued growth.