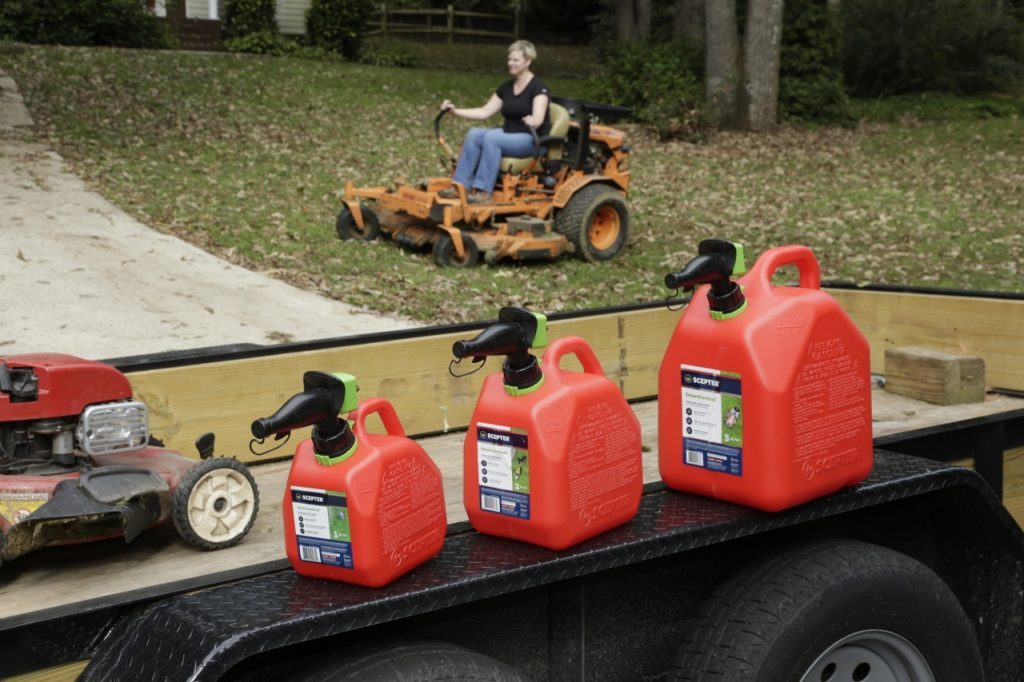 The Scepter SmartControl container makes it easy for landscapers, contractors, sports enthusiasts and others to power through work and leisure situations. The innovative spout design of SmartControl makes it easier than ever to fuel equipment. The spout provides a clean, fast, and hassle-free pour and helps save gas for where it's needed by eliminating messy spills. The user-controlled flow valve with its flame mitigation device (FMD) makes it effortless and safe to direct the amount of fuel being dispensed.
And, because the container stores with the spout on, hands always stay clean. With a single motion, the user simply presses the lever up to unlock the child safety feature with the palm of the hand, and then squeezes the large button. This first squeeze is done when upright to vent the container. Then, place the nozzle over the tank and squeeze again to pour just the right amount of fuel. Constructed in the U.S.A. of durable and safe high-density polyethylene. Recipient of the "Best in Class" Award at the 2018 National Hardware Show.
Visit www.scepter.com.