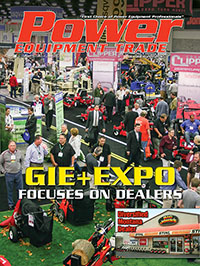 Power Equipment Trade magazine's October 2015 issue features a full preview of the 2015 GIE+EXPO, held at the Kentucky Expo Center in Louisville, Kentucky on October 21-23. Also featured is Kalispell, Montana's Big John's, a diversified dealer with an interesting background. The annual GIE+EXPO: Expo Elite section features key dealer suppliers exhibiting at the 2015 event. A special article highlights the Star Tron production facility in Montgomery, Alabama. Other articles cover the latest industry news, business management tips, and new products.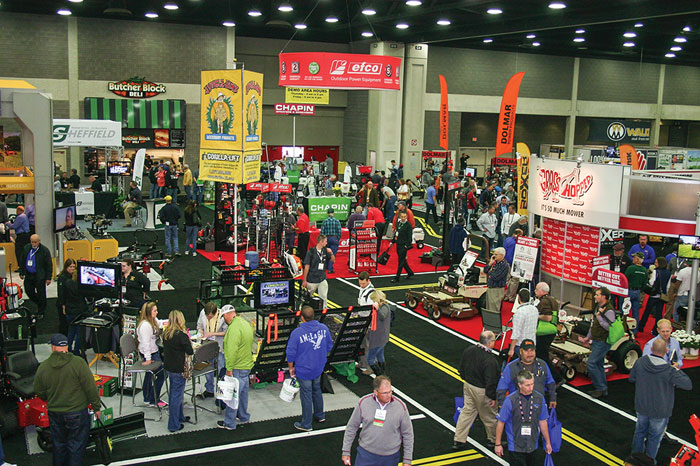 In the October 2015 edition of PowerLines, Power Equipment Trade discusses the 2015 GIE+EXPO. PET writes, "The industry rolls out the red carpet for GIE+EXPO and you really don't want to miss it. I know we say that every year, but each and every year, the folks behind GIE outdo themselves. And this one is no different. October 21-23, the Kentucky Exposition Center will be overtaken by the lawn and garden and related "green" industries, when hundreds of suppliers, great and small, showcase their product offerings and services. From the largest skid steer on the market to the smallest piston possible, GIE+EXPO has it all. One can't be missed feature of the show is the Outdoor Demo Area, where wheeled, tracked and handheld products are ready for you to not just look at, but put them to the test. It's a truly unmatched experience."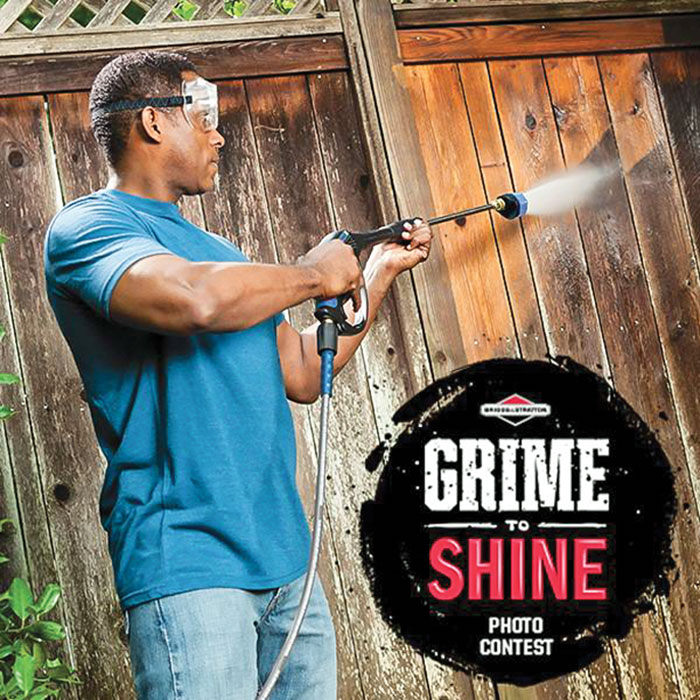 Charter Software Gets System Certification; KPM Exceptional Moves Headquarters; Nominations Open For Indie Awards; Briggs Announces #GrimeToShine Contest; Steven Willand Hosts Open House; Kohler, Soccer Club Announce Partnership; Case, Concert Raise $10,000 For Wounded Warrior Project; Kubota Breaks Ground For New UTV Plant; Country Clipper Distributor Award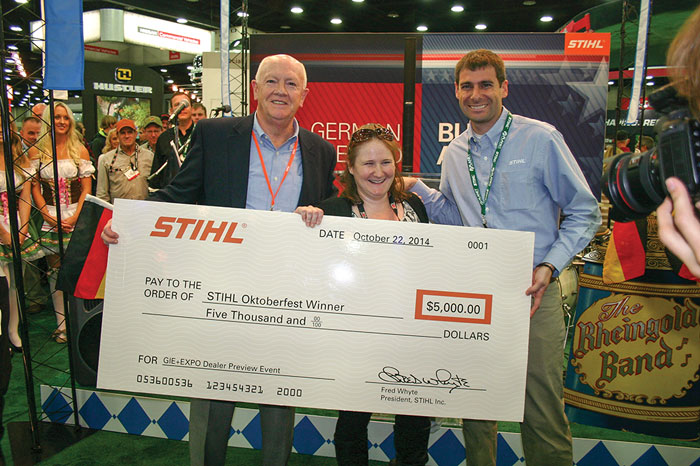 Kicking off with the popular Dealer Day on October 21, the 2015 GIE+EXPO (Green Industry & Equipment Expo) set for October 21-23 at the Kentucky Exposition Center in Louisville offers power equipment dealers value and opportunity for all members of their business organizations, from bookkeepers and technicians to managers and owners. The popular Dealer Resource Pavilion is the hub for dealers at GIE+EXPO as the location for popular free seminars for outdoor power equipment dealership owners and managers, led by dealership consultant Bob Clements. The pavilion also features a showroom and parts and service department areas where Clements and his team are sharing their latest ideas and tips on how to turn slow seasons into profitable seasons, improve the bottom line in parts and service departments and more. In addition, a Dealer Resource Pavilion lounge area provides a place for dealers to take a break and network with peers.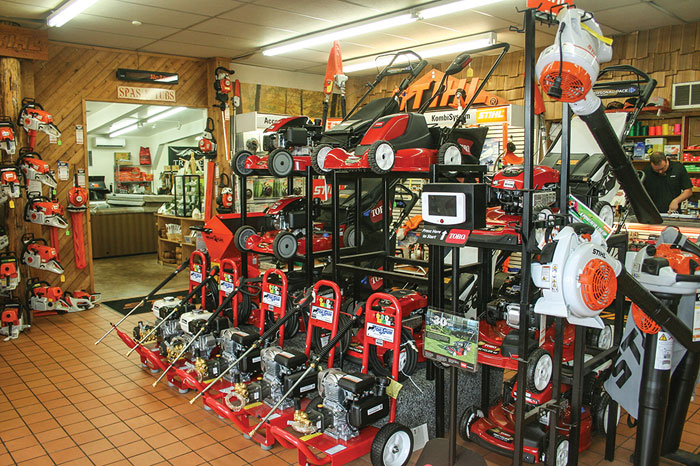 Power Equipment Trade magazine Senior Associate Editor David Abbott travels to Kalispell, Montana to visit Big John's. Everyone has a story to tell, but some are more interesting than others. The story behind Big John's is a truly American tale. A real family-run business, Big John's has been selling and servicing outdoor equipment here for 41 years. Big John himself—John Czajkowski—is closing in on 69 years old, but he had already lived quite a life before he and wife Cathy established the dealership in July, 1974. Like a lot of great American stories, John's didn't start in America. He was born in a German concentration camp in the aftermath of World War II. His parents had survived incarceration during the War. Like many others, when the fighting was over, there was no home left to which they could return.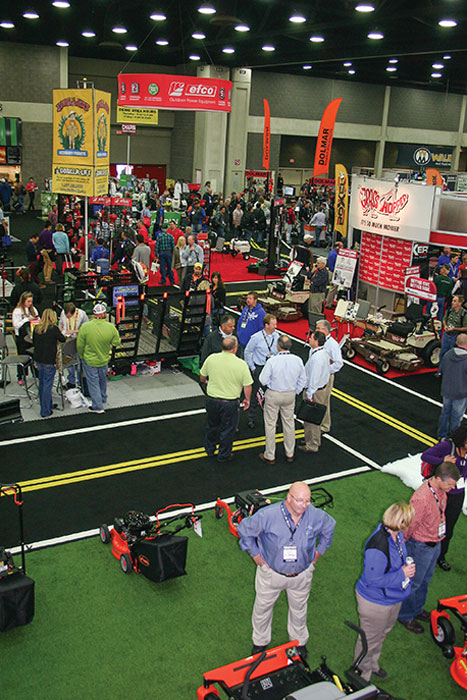 Altoz; B3C Fuel Solutions; Billy Goat; Boxer Equipment; Gold Eagle/Sta-Bil; Heftee; Honda Power Equipment; Kymco; Masport; OPEI (Outdoor Power Equipment Institute); Silvana; Star Tron; Stihl; Sunbelt Outdoor Products; TD Retail Card Services; Tillotson Power Products; TriLink Saw Chain; Yamaha; Jungle Jim's Accessory Products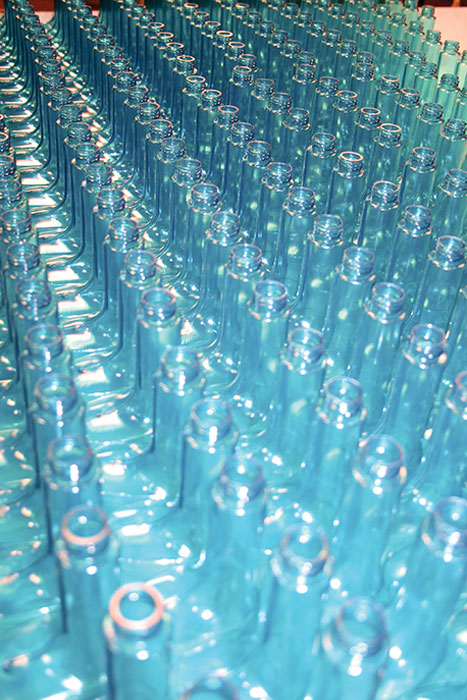 Power Equipment Trade magazine visits Star Tron's production facility in Montgomery, Alabama. After shipping millions of bottles of its popular Star Tron fuel additive that fights the negative effects of ethanol-blended gasoline in small engine performance, parent company Ocean Bio-Chem Inc. (OBCI) continues to introduce new products while pursuing product quality and operational efficiency at its Kinpak Manufacturing and Star brite subsidiaries' state of the art R&D, manufacturing and distribution facilities here in south central Alabama. According to Plant Manager Anthony Hale, "Every year we do a lot of capital projects, and we're constantly making improvements in the operation." The company dates to 1973 when it was founded around a single product, Star brite Auto Polish, a highly successful accessory made famous not only because of its performance, but also the memorable "Junkyard Test" commercials where an automobile selected from a junk yard was transformed into a vehicle of beauty in minutes.

Power Equipment Trade magazine's October 2015 Dealer Voices column is provided by Lance Formwalt, a member of the Equipment Dealer Practice Group at Seigfreid, Bingham, Levy Selzer & Gee, P.C. Formwalt writes, "Most owners considering the sale or purchase of a business enter the process thinking there will be two parties at the table: buyer and seller. Unfortunately, for equipment dealers, the rights of manufacturers in dealer agreements mean that it usually takes three to tango. Like it or not, your dealership is tied to your manufacturers, including the decision of how, when and to whom you sell. Almost all dealer agreements with a major manufacturer (and most shortlines) include language requiring you to get consent before selling your dealership or any ownership interest in your dealership. Because manufacturers have a contract right to be involved in the transfer, it is important to understand the process and your legal rights."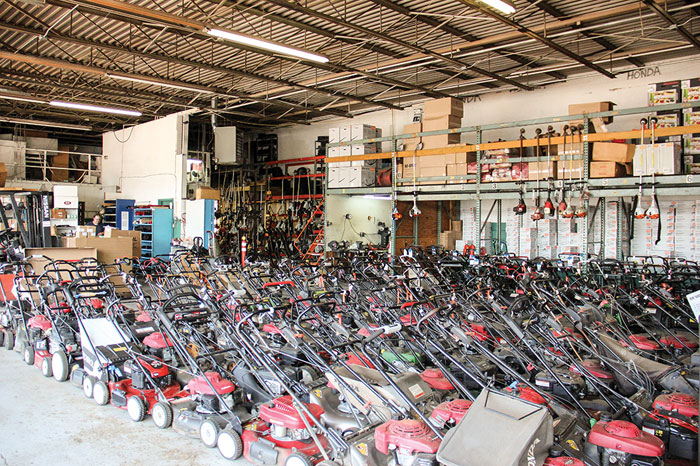 John Walker, President of Aftermarket Services Consulting Co., Inc., discusses steps to increase your service department's profitability. Walker writes, "Year after year we continue to read the cost of doing business studies for all types of equipment dealerships. Year after year we continue to see average shop losses running in the area of six figures and we continue to ask "why?" Is it because the typical dealer's background is sales oriented? Is it because the manufacturer typically neglects to encourage their dealers to market their service? Is it because too many dealers take a negative approach to increased service sales, because they don't want to hire more technicians who will need expensive training, or have to increase the overall size of the dealership, or have to market the dealership's service with the same enthusiasm and intensity that is required in marketing equipment?"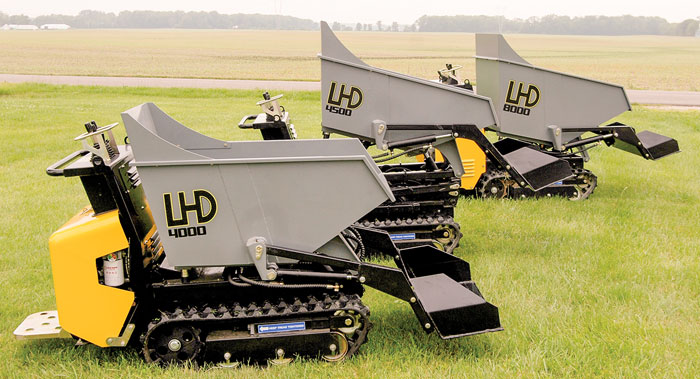 Kioti CK2510 HST; Slush Plow; Great Day Tractor Tool-Tray; Toro SmartPark; Wright 72" Stander ZK; LHD Machinery Dumpers; Kubota M6 Series; Husqvarna M-ZT61 EFI Mower; First Stihl Electric Start Blower

Invention Improves Ways To Oil Bars, Chains
Greg German, President of German-Bliss Equipment Inc. in Princeville, Illinois discusses ways to diversify your dealership. German writes, "The words "People, product and process," those words are the mantra of one of my family's favorite shows called the The Profit, starring businessman Marcus Lemonis on CNBC. If you have not watched it, I give it my personal recommendation. Lemonis is a high integrity entrepreneur, who takes no excuses as to why a business can't be successful. He feels strongly that if you have the three P's of people, product and process, there is no reason why you can't succeed. Time after time, he is invited into a business that knows they have issues, but doesn't know how to fix them. Sometimes the problem is that they have a limited product offering and can't ramp up enough revenue to prosper."