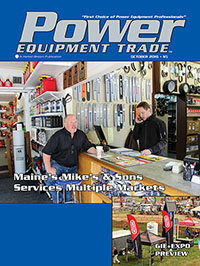 Power Equipment Trade magazine's October 2016 issue features Fort Kent, Maine's Mike's & Sons and their focus on putting people first. The issue also features a full preview of the 2016 GIE+EXPO, to be held in Louisville, Kentucky on October 19-21, as well as the annual EXPO Elite section highlighting industry-leading companies who will be exhibiting at GIE+EXPO. Other articles discuss dealers lending a helping hand and the importance of living landscapes. Also covered are the latest industry news and new products.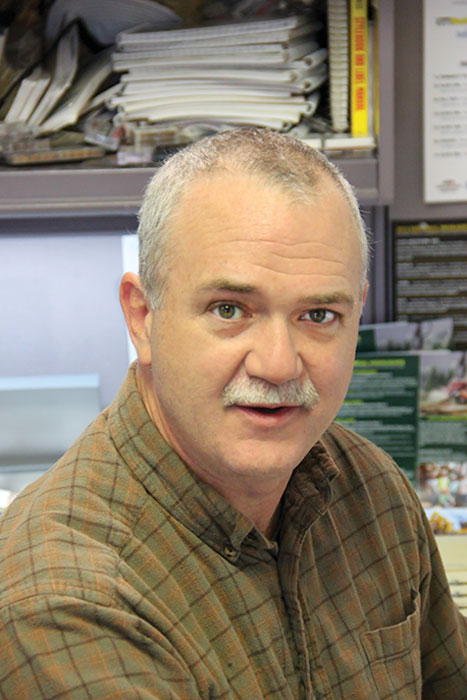 In the October 2016 edition of PowerLines, Power Equipment Trade Editorial Adviser Dan Shell talks dealer value at GIE+EXPO. Shell writes, "There's no simple way to describe industry's biggest event—GIE+EXPO 2016 at the Kentucky Exposition Center in Louisville October 19-21. If it has anything to do with a managed landscape—and whether it be a product, business or trade group—it can be found at GIE+EXPO. It's simply industry's biggest event, expected to attract more than 18,000 visitors to a spectacle of new products, networking and education opportunities that can be found nowhere else in one place. We work with similar trade events in other industries, and it's always interesting to see how show organizers balance the needs and demands of both visitors and exhibitors when planning, and how that translates into special show features."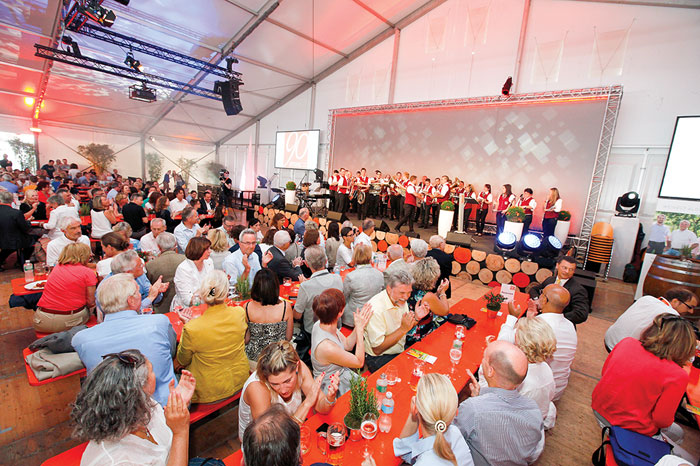 OPEI Shares Concerns With EPA About E15; c-Systems Adds KPM Order Capability; Stihl Celebrates 90th Anniversary; EDA Announces 2016-17 Directors; Toro Co. Elects Olson New CEO; Charter Receives Polaris Seal Of Approval; Rotary Appoints New Territory Sales Manager; OPEI Announces 2016-17 Board; TurfMutt Busy, Award, Contest, Poster; Pferd Appoints New Sales VP; Toro Continues Partnership With Ohio; Boxer Growing Distributor Network; Mean Green Deepens Sustainability Focus; Kawasaki Engines New OEM Sales Director; B3C Fuel Announces New Sales Director; Makita Rolls Out Redesigned Web Site; PERC Unveils New Online Tool; Pferd To Host Manufacturing Day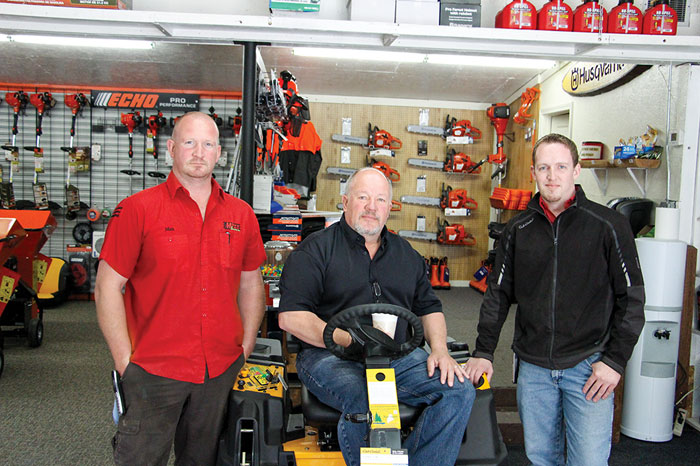 Power Equipment Trade magazine Managing Editor Jessica Johnson travels to Fort Kent, Maine to visit Mike's & Sons. Mike Nadeau, 59, is a self-described lover of community. When you walk into the front door of his dealership, Mike's & Sons, located in the heart of Canadian border town Fort Kent, Me., the small but dedicated staff is always ready to help. Nadeau says that there is absolutely no kind of stupid question, and he trains every employee that when it comes to a customer, there is nothing too small or too big they could ask for. Nadeau didn't mean to start out as a power equipment dealership. But when a neighbor who helped him through a tough time asked him to work on her lawnmower, he couldn't say no. After he finished tuning her mower, another neighbor asked for a tune-up—then it mushroomed.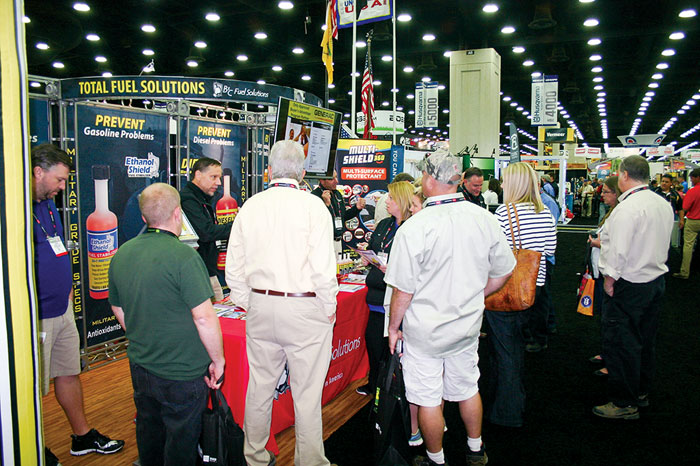 The industry's biggest event draws more than 18,000 visitors from far and wide in all segments of industry for the latest in new products, education and networking opportunities. At GIE+EXPO 2016 October 19-21 at the Kentucky Expo Center in Louisville, there's plenty to offer dealers large and small, and the Dealer Day kickoff on Wednesday the 19th offers dealers plenty of time to talk with key suppliers while also viewing the newest products and taking advantage of technician and management seminars to improve dealership efficiency and profitability. The annual event is sponsored by the Outdoor Power Equipment Institute, Inc. (OPEI), Professional Grounds Management Society (PGMS) and National Association of Landscape Professionals (NALP).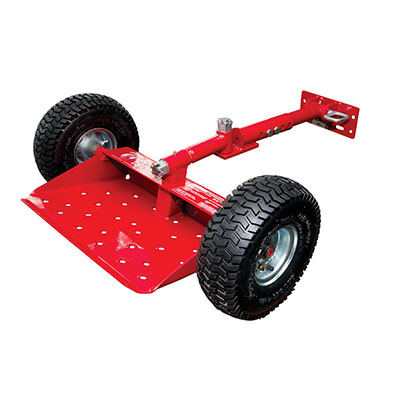 Ahlborn Equipment; B3C Fuel Solutions; Billy Goat; Bradley Mowers; Briggs & Stratton; Boxer Equipment; c-Systems Software; Cannon Bar Works; Echo; Fluid Film; Heftee Industries; Husqvarna; Jungle Jim's Accessory Products; Kinetix; Makita USA; Masport; OPEI; Stihl; Sunbelt Outdoor Products; TD Retail Card; TriLink Saw Chain; VP Racing Fuels; Walbro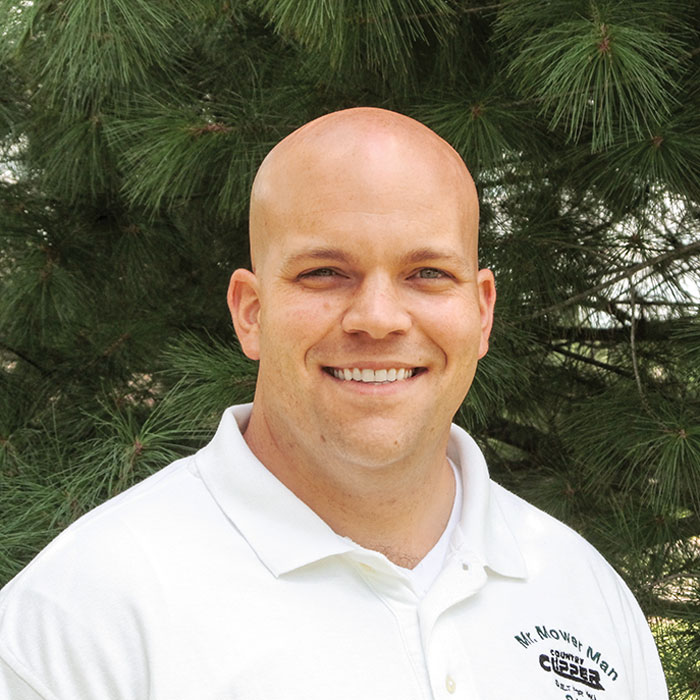 Power Equipment Trade magazine's October 2016 Dealer Voices column is provided by Sam Stearns, owner of Mr. Mowerman in Scottsburg, Indiana. Stearns writes, "My column in the June issue of PET created quite a stir! I got several emails from other PET readers offering helpful advice as I expect to be moving locations and growing my small power equipment dealership during the next year. I'm extremely grateful! While I was thinking about all the help I've received from other dealers recently, the idea came to me that we should all be reminded about the importance of both being helpful to others and seeking help from others. I hope this column will encourage and motivate you to do both. Let me mention a couple ways I've recently received help from other dealers."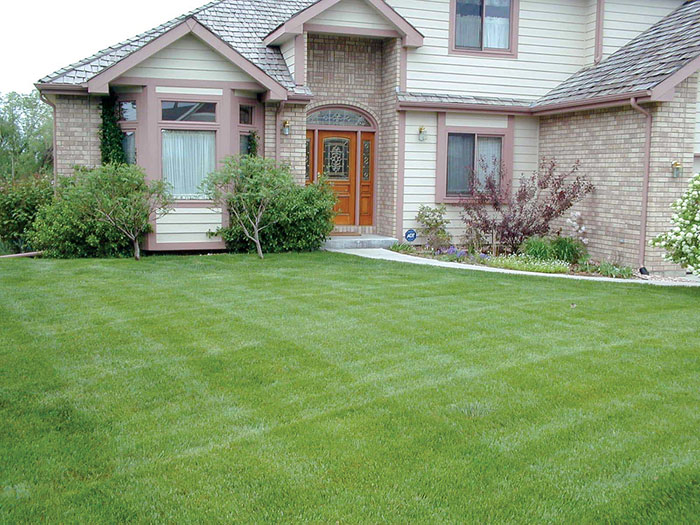 Power Equipment Trade magazine's October 2016 Industry Voices column is provided by Kris Kiser, President and CEO of the Outdoor Power Equipment Institute (OPEI). Kiser writes, "Drought shaming. Lawn shaming. Water-guzzling lawns. These are just a few terms we've become intimately familiar with. Drought conditions in the West, New England, and yes, even Michigan and parts of the South, are bringing more attacks on the managed landscape—specifically, criticism labeling grass as a water-waster. Communities across the nation are under water restrictions, the managed landscape has become the scapegoat du jour. A common theme we've seen many times over is how little people understand the many varieties of grass—many drought-friendly—that are available to them."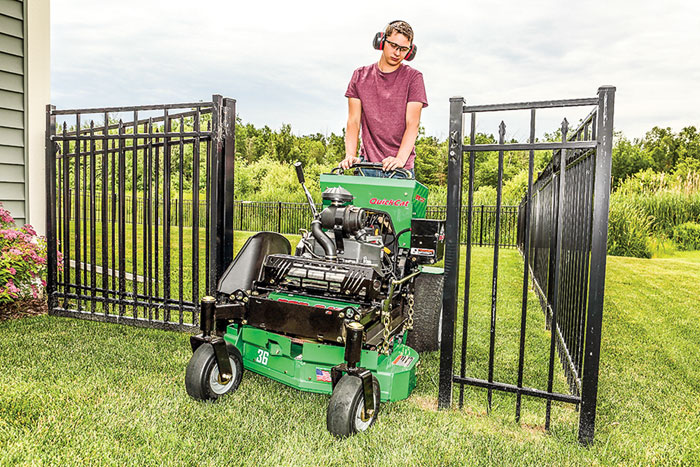 Masport Contractor Self-Propelled Mower; Oregon SpeedMax XL Guide Bar; Star Tron Enzyme Fuel Treatment; Makita 18V LXT String Trimmer; Stihl MS 261 Chain Saw; c-Systems Mobile App; SnowEx Tailgate Pro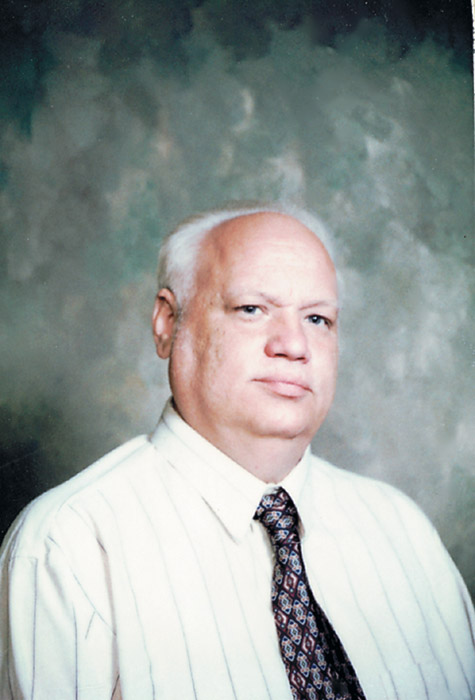 Dale Stotts, owner and operator of Stotts Engine Service in Monett, Missouri, shares some tips on getting the most out of GIE+EXPO. Stotts writes, "Here we are only a few days away from "The Biggest Show Ever" the GIE+EXPO held in Louisville, Kentucky from October 19 (Dealer Day) through 20-21, 2016 at the Kentucky Expo Center. So what is all this Hype about? I mean this show has been in operation over 25 plus years, and all this time at Louisville. Now when I first attended this show—as a dealer—it was much smaller and fairly limited to just Lawn, Garden, & Power Equipment. Naturally as this industry has progressed so has the show expanded to include more and more diversified items. From being a show mainly focused around fossil fueled products to now including propane, electric and battery powered products as well as several non-powered items, not only for the everyday homeowner but including the expanding commercial and landscaping operations."