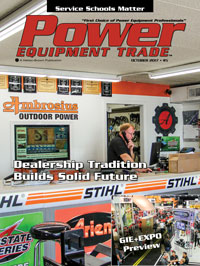 Power Equipment Trade magazine's October 2017 issue features De Pere, Wisconsin's Ambrosius Outdoor Power and their efforts to keep a family tradition alive. A full preview highlights the 2017 GIE+EXPO, planned for October 18-20 in Louisville, Kentucky. The annual Expo Elite section showcases products that can be found at GIE+EXPO. A special article discusses the importance of high-quality training programs for service departments. The "Five Minutes With" column features a Q&A with Briggs & Stratton CEO Todd Teske. PET tests several pieces of Makita's battery equipment and provides a review. The Dealer Spotlight column highlights the very unique Elkins Equipment Company of Elkins, West Virginia. Other articles cover the latest industry news and new products.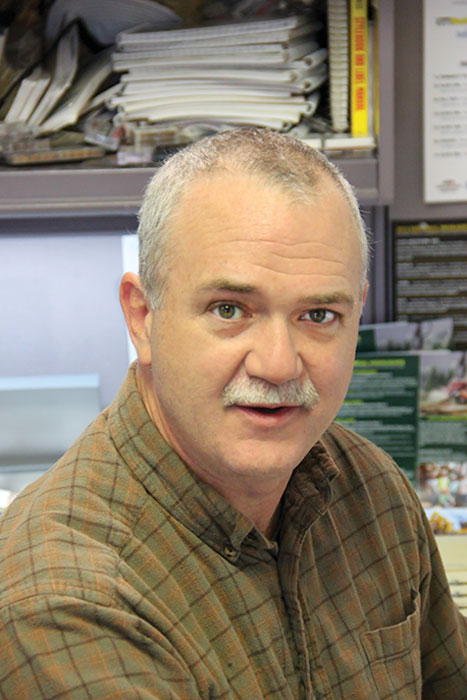 In the October 2017 edition of PowerLines, Power Equipment Trade Editorial Adviser Dan Shell announces several new features that PET is bringing to GIE+EXPO this year. Shell writes, "After yet another seemingly ever-shortening trip around the sun, it's GIE+EXPO time again. It's an event that offers plenty to see and do, along with multiple ways to improve your business and business prospects. Dealers large and small, rural and urban, and even service-only companies can find plenty of products and services that improve the bottom line. As you'll read in the GIE+EXPO preview on article on Page 16, industry's biggest event coming up October 18-20 at the Kentucky Exposition Center in Louisville is now bigger than ever, with more exhibitors and exhibit space than visitors have seen. This year, for the first time, PET readers and others can see a nice, live slice of GIE+EXPO from the comfort of their own computers or personal devices as Power Equipment Trade provides livestream coverage of GIE+EXPO's new 30-Minute business management sessions."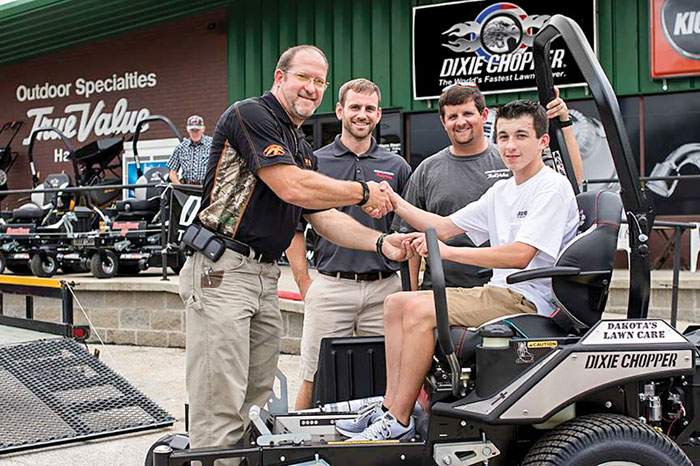 Generac Expands Wisconsin Facilities; OPEI Purchases HQ Building; Dixie Chopper Grants Wish; OEM Group Challenges N. Dakota Law; Pacific Stihl Names New Director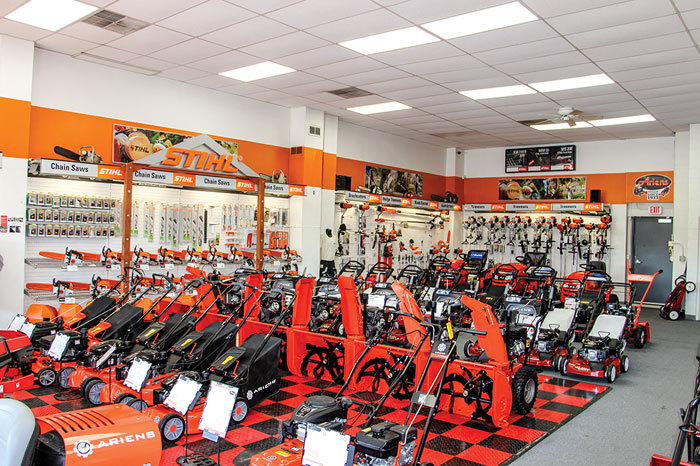 Power Equipment Trade magazine Managing Editor Jessica Johnson travels to De Pere, Wisconsin to visit Ambrosius Outdoor Power. For 58 of the 63 years Ambrosius Outdoor Power has been in business, they've been Ariens dealers. Co-Owner/Operator Barb (Ambrosius) Nohr says that she remembers when her father, William Ambrosius, Sr., started selling the first Ariens tillers. Now, she and Dan Ariens, who lives not far and uses the dealership for his Stihl handheld needs, enjoy a passing friendship as their fathers did. In 2012 Ambrosius Outdoor Power was given the Ariens Million Dollar Dealer Award, the first dealer to receive the honor in Wisconsin. Today the dealership employs eight, including Co-Owner/Operators Barb and Steve Nohr as well as Barb's son Bryan Rottier, with three full-time mechanics, one-full time parts manager and one full-time driver/set up person.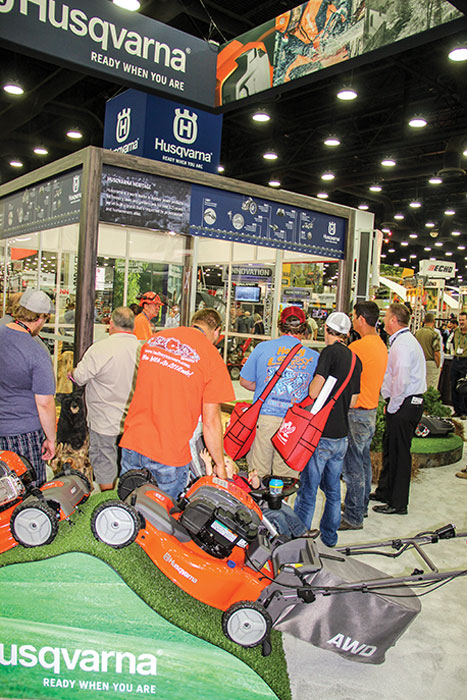 Dealers looking to visit this year's Green Industry & Equipment Expo (GIE+EXPO) October 18-20 in Louisville, Ky. will enjoy an event that's on the grow, with 2017 being the third year in a row the trade show and related activites have set records for attendance and space. The GIE+EXPO is industry's biggest event and offers dealers a wide variety of ways to use GIE+EXPO to improve their businesses or management skills. Opportunities range from technician certification and business management seminars to plenty of networking opportunities with other dealers and OEM and distributor reps. In 2017, GIE+EXPO's exhibits are expected to cover 50,000 sq. ft. more than last year. More early bird attendee registrations than ever also reflect solid participation from all segments of the industry. Hardscape North America (HNA), a paving and outdoor living trade show, is co-located with GIE+EXPO at the Kentucky Exposition Center.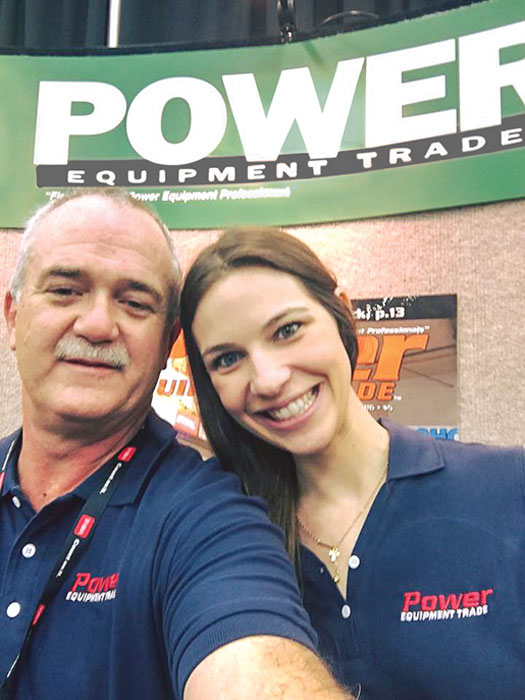 Ahlborn Equipment; B3C Fuel Solutions; Briggs & Stratton Commercial Power; C-Systems Software; Echo; Fluid Film; Gold Eagle; Heftee Industries; Honda Engines; Husqvarna; Makita; Masport; OPEI; Stens; Stihl; Sunbelt Outdoor Products; TD Partnership Programs; TriLink Saw Chain; Walbro; Yamaha Motor Corp.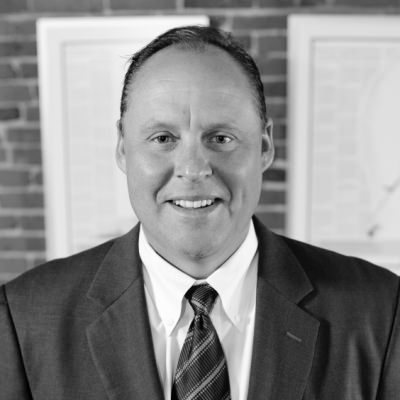 Power Equipment Trade magazine's October 2017 Industry Voices column is provided by Jeff Winsper, President of Black Ink Technologies. Winsper writes, "It is not unusual for retailers to use various key indicators to measure success. Profit per square foot is one of a few critical metrics to judge the health of an independent power equipment dealer, such as gross margin return on inventory (GMROI), product turnover rates and asset turnover ratios. Each represent the downstream outcome from everyday decisions, based on long-term strategies. Case in point, Tractor Supply Co., is keen on continuing to sell more through its existing stores, while using the formula to help forecast its future long-term growth goal of having nearly 2,500 locations nationwide. A considerable feat, since currently they operate about 1,500 now. At 2,500, they would have as many, if not more than Home Depot and Lowes on a per comparison basis."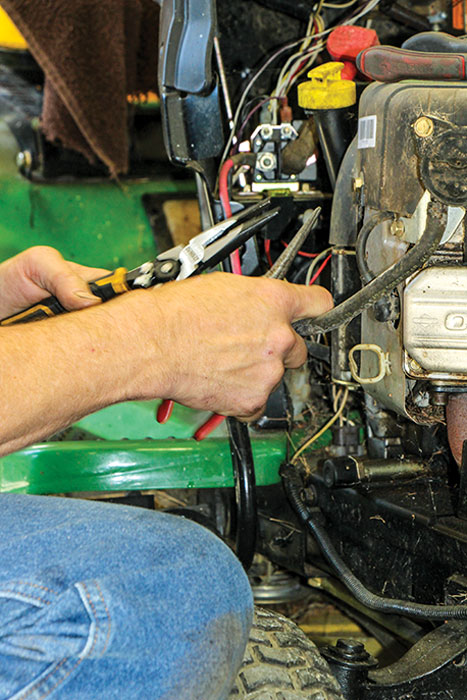 Eddie Anderson, Technical Training Supervisor at Stihl Inc., discusses the importance of high-quality training programs. Anderson writes, "The need for service staff in the power equipment industry has reached a critical point. In fact, the annual ManpowerGroup survey for 2017 shows a shortage in the skilled labor force persists for the seventh consecutive year. Tackling this problem will be critical to the growth and success of servicing dealers, and as an industry, we must actively invest in the training and education of the next generation workforce to close the gap. Service can be a key point of differentiation from your competitors—specifically the big box retailers. In fact, independent servicing dealers are taking market share back from these big box stores. We believe this is directly correlated to offering quality service from qualified technicians, and more than ever, service after the sale is critical for customer retention."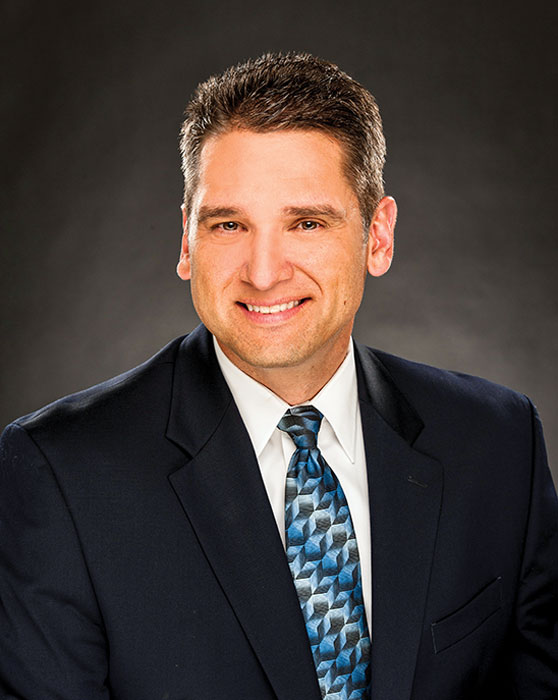 Todd Teske, CEO of Briggs & Stratton (B&S) since January 2010, has spent 21 years with the dealer-friendly company. Before joining the B&S team, Teske actually called on B&S while with Chicagoland accounting firm Arthur Andersen. During his tenure, Teske has led multiple efforts that have positively impacted how dealers better sell and service Briggs powered equipment. Most notably, Teske was a instrumental part of the 2004 acquition of Simplicity Manifacturing and the 2005 acquisition of Murray, Inc., and most recently Billy Goat, which opened up the opportunity for B&S dealers to sell high end consumer and professional wheeled products. In the 2017 fourth-quarter fiscal report B&S announced a "business optimization program" that will expand Vanguard engine production and add capacity to Ferris output with a new facility while also implementing new resource planning system and other efficiency improvements.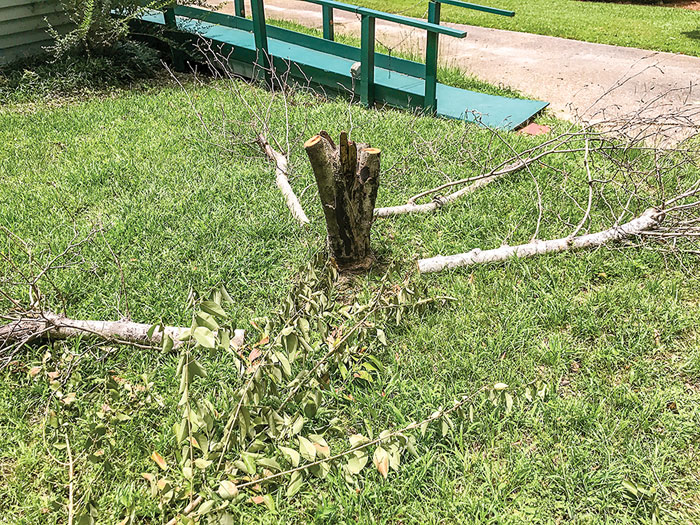 Makita provided three products from its new 18V X2 cordless power equipment line to Power Equipment Trade for testing and review. PET Product Tester Mark Anderson writes, "Simply put, I love this equipment. A former user of gas powered products, I saw no significant drop off in desired powered. I am what my dealer would call a prosumer; I am a homeowner with .35 acre of land in the city, as well as a parcel of 900 acres used mainly for hunting in the county. I took the fleet of products to both locations for general maintenance and clean up. For me, the biggest advantage this lineup offered was the interchangeable and rapidly recharging batteries. It was such a pain to be constantly running to the store to get more fuel or have to siphon fuel from one piece of equipment to another—especially when working on the land where the closest store is miles away."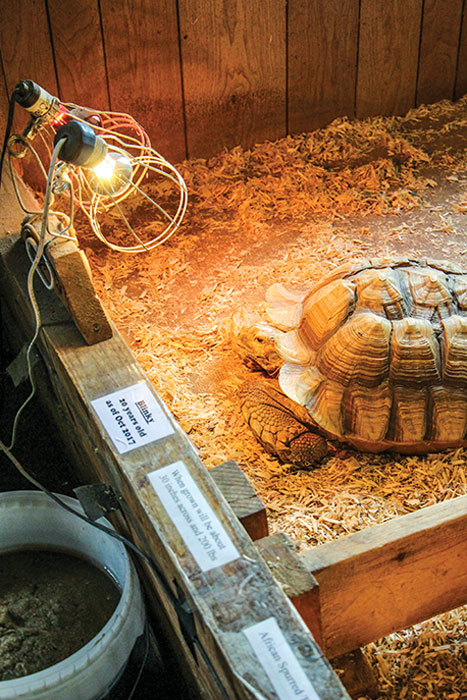 Power Equipment Trade magazine Managing Editor Jessica Johnson highlights Elkins, West Virginia's Elkins Equipment Company and their uniquely diversified dealership. Johnson writes, "Elkins Equipment Co., located in Elkins, WV, has a simple motto according to Co-Owner Barbara Wallace: Whether it be a reptile or a lawnmower, Elkins takes pride in being able to service both. Yes, you read that right: steps away from the full range of Stihl handheld products, Wallace's Elkin Equipment Co. stocks birds, fish, small animals and reptiles. Wallace says that before she took ownership, the dealership was already selling both fish and handheld equipment, with a very busy shop in the back for handhelds as well as wheeled products, when a fellow business owner in the town asked if Wallace would be interested in acquiring her inventory—she operated the local pet store.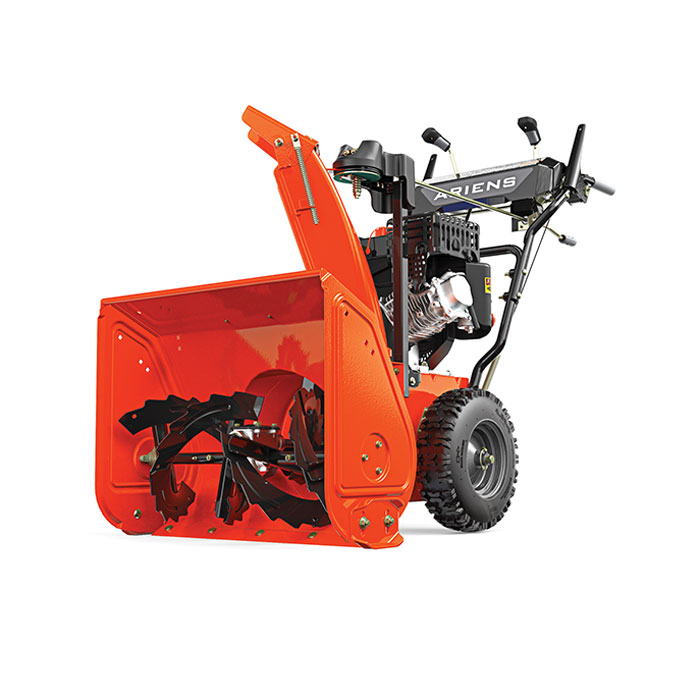 Ariens Classic 24 Sno-Thro; Black Ink EyeOn Product Suite; MacKissic Mighty Mac; Rotary Belts; Milsco V5400 Seat