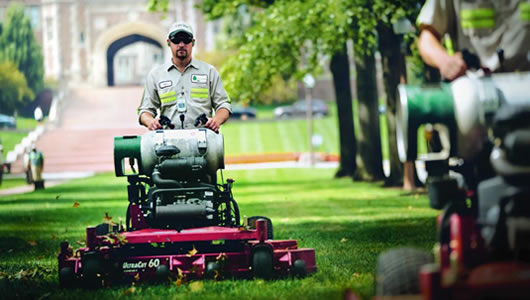 An additional 69 mower models have been added to the list of OEM dealer-converted units eligible for the Propane Education & Research Council (PERC) Propane Mower Incentive Program.
The incentive program offers up to $1,000 for each approved OEM dealer-converted unit or dedicated propane mower, and $500 for each qualified propane mower conversion kit.
Units include zero-turn, stand-on and walk-behind models—44 from Ferris Mowers, 20 from Snapper Pro and five models from Bradley Mowers. All of the newly-approved mowers can be converted by dealers using Propane Power Systems CARB- and EPA-certified propane conversion kits.
Commercial landscapers are very brand loyal, so it's important to expand the list of models eligible for the incentive program and give contractors an option in their preferred mower model, says Jeremy Wishart, PERC director of off-road business development. "Once contractors try propane mowers in their own operation and see first-hand the lower operating costs and increased productivity, we have no doubt it will be a long-term solution for their business."
Learn more about which OEMs offer dedicated propane mowers or dealer conversions — and how to use PERC's incentive to get up to $1,000 back at propane.com/commercial-landscape/programs-and-incentives.