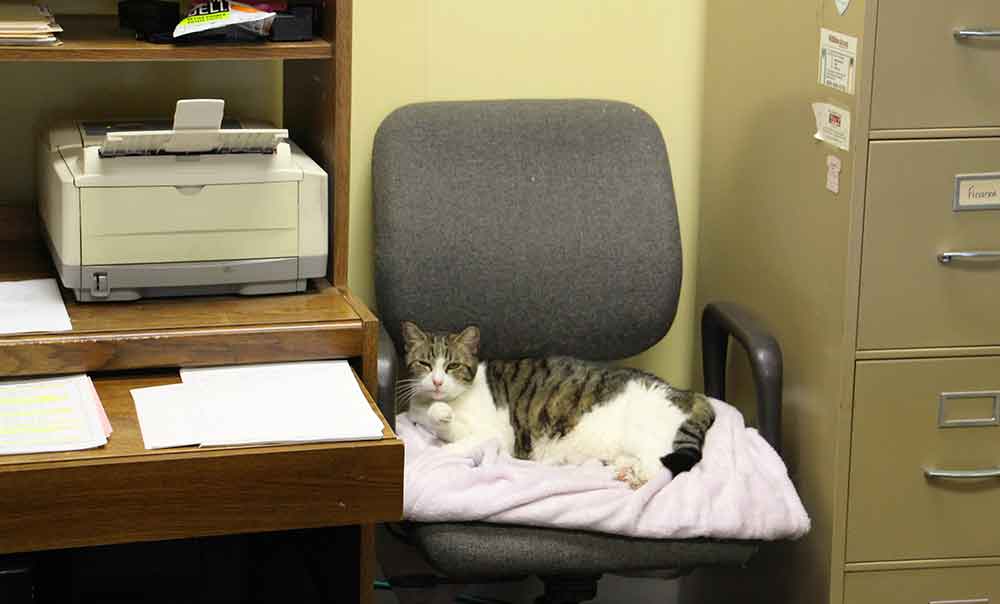 Wilmington Lawn & Leisure, North Carolina.
Shop dog Timber in front of West Street Power, New Milford, Connecticut.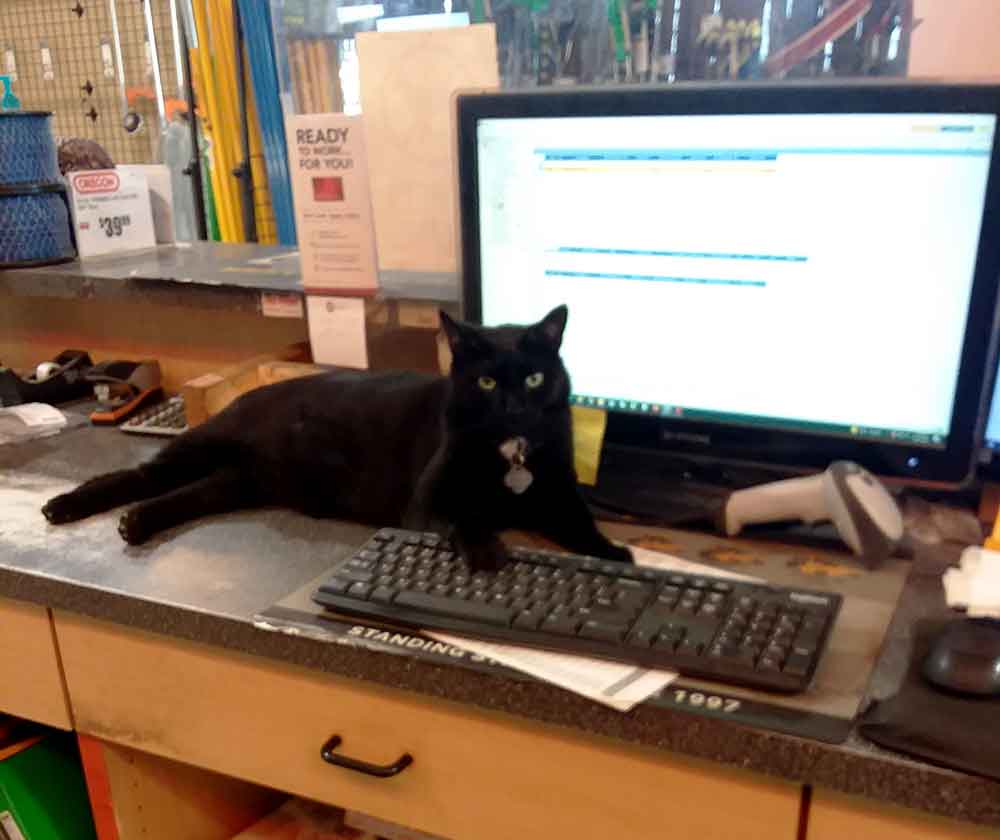 Shop cat Pouncer hard at work on computer at Royal Edger and Mower, Clearwater, Florida.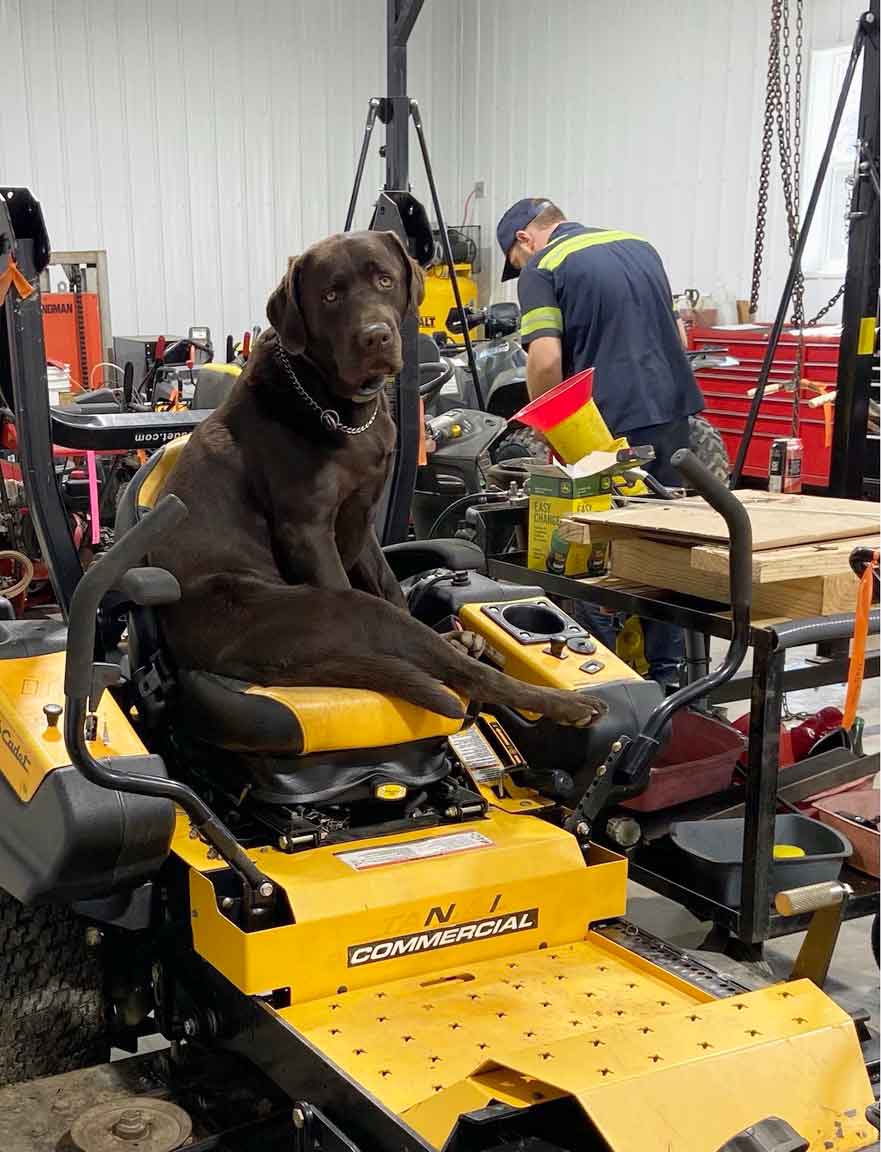 Relaxing in the shop.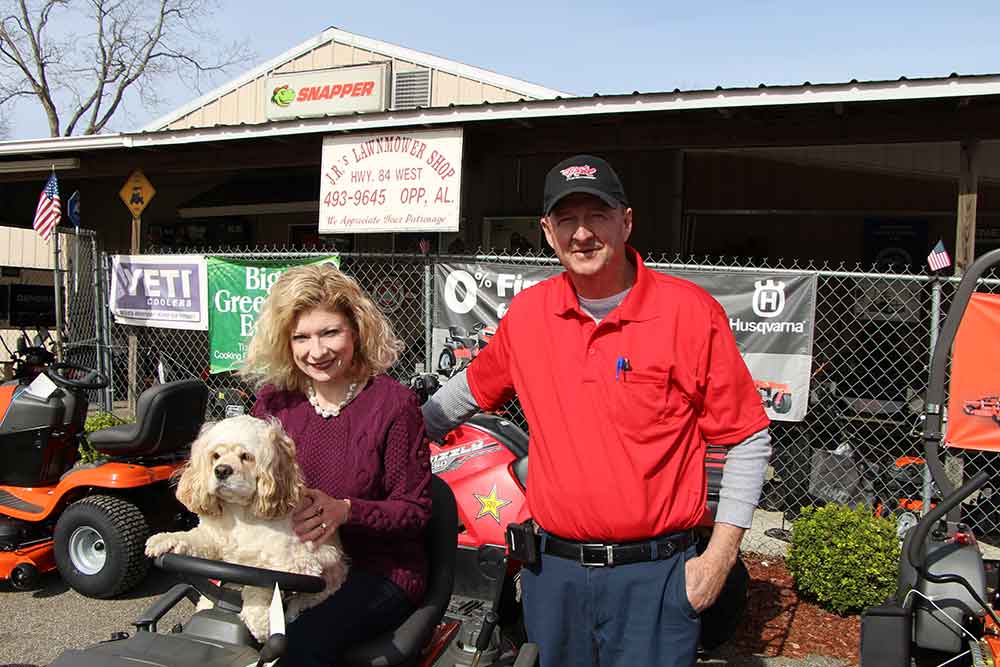 J.R.'s Lawnmower Shop, Opp, Alabama.
Just behind the showroom building he loved so much rests "J.R. the Mechanickin' Dog," star of J.R.'s Lawnmower Shop TV commercials.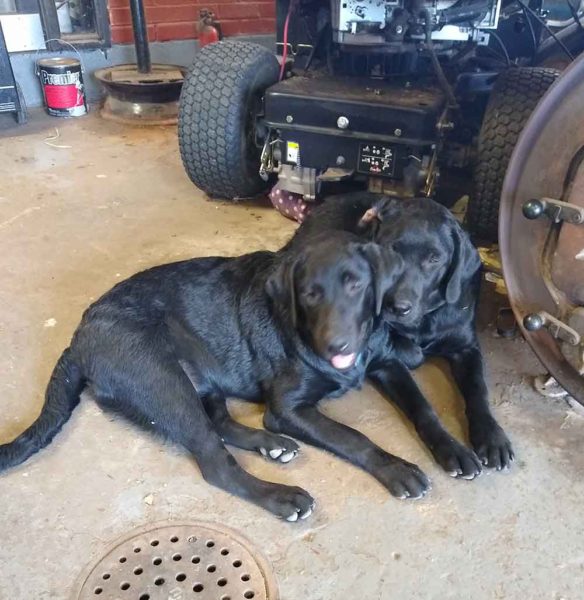 Trapper and Lucy are brother and sister Black Labradors. They are 7 months old and come to work every day at Pampa Lawnmower Repair in Pampa, Texas.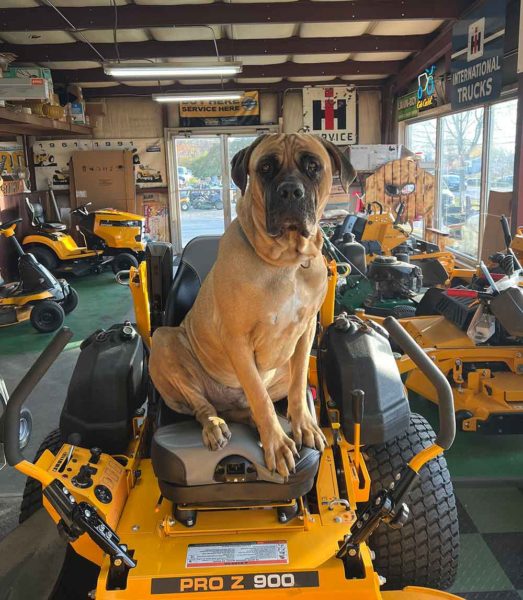 Shop dog Vinny is an Italian Mastiff. He loves driving zero turns, slobbering, sleeping and eating dog bones all day. He really helps make a long day go by at Bulk Lawn & Garden Equipment, Middletown, Rhode Island.