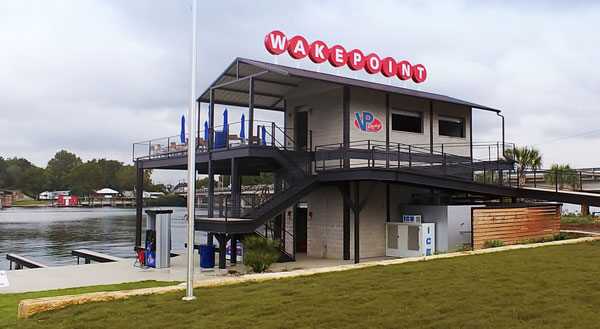 VP Racing Fuels, long recognized as the fuel behind winning racers and championships, announced the opening of their first-ever branded marina and c-store location, located on Lake LBJ in Kingsland, Texas.

"This is a very big moment for the VP brand," says Karen Madden, Vice President, VP Branded Retail. "The VP name is known around the world as a leader in motorsports, performance chemicals, and innovative branded gas station programs. The opening of our first marina location, one that will cater to consumers both on the water and on the street is very significant. We expect more marina locations to follow."

Each of the 300+ VP-branded stations has enjoyed sustained increases in profit as a result of substantial reductions in credit card and fuel expense, new revenue streams with VP-branded performance products, plus simplicity, flexibility and transparency not found with major brands. Also, VP offers unparalleled marketing support through a widespread presence in motorsports, and a unique, professional image with a youthful "edgy" attitude.

"When considering VP's c-store, FastLube™, PowerWash™, and now Marina platforms, the marketplace opportunities in working with VP are limitless" continued Madden, " Our relationship with Allied Brand Capital, offers fast, flexible equipment financing that puts an operator's business plan into motion with a simple, one-page credit application."

For more information about VP and its products for c-store operators, racers, enthusiasts, and general consumers visit vpracingfuels.com.