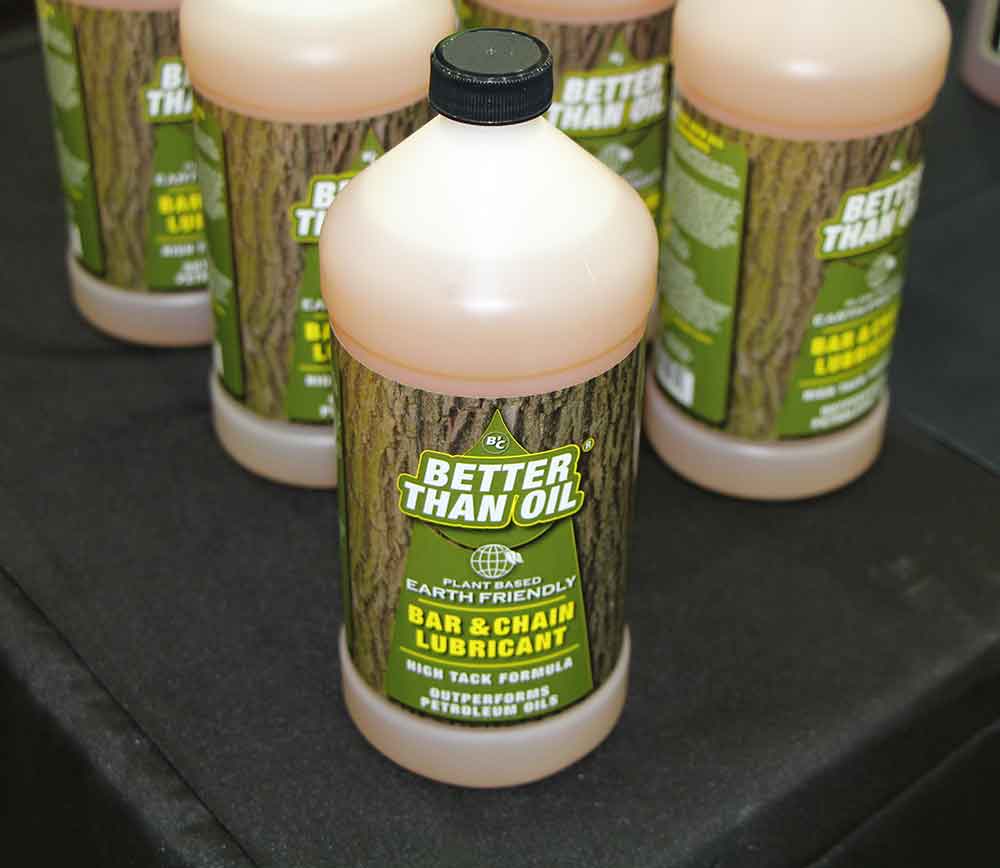 New From B3C: Better Than Oil Bar & Chain Lubricant
Bar & Chain Oil is a total loss lubricant, meaning 100% of this non-biodegradable oil ends up on the ground as a contaminant. Each year, over 18 million gallons of petroleum-based bar & chain oil pollute the Earth. As little as 1 gallon of petroleum-based bar & chain oil can contaminate 1 million gallons of drinking water. B3C's new Better Than Oil Bar & Chain Lubricant is a groundbreaking, environmentally-friendly, 100% oil free, water soluble bar & chain lubricant that contains no petroleum ingredients.
This product will not stain pavers, concrete, house paint / siding, walkways and more. It is water soluble for easy clean-up. By being 100% bio-based and environmentally safe, Better Than Oil is safe for lawns, plants, and pets; and is safe to use near water, with no sheen in bodies of water.
This new formula works in all chainsaws (gas-, battery- and electric-powered). The high tack formula helps reduce sling and throw off. An anti-wear additive helps extend bar and chain life, giving your saw all season performance. The bio-based, non-toxic, biodegradable formula contains rust and corrosion inhibitors with no petroleum ingredients. It is patent pending.
Visit b3cfuel.com
I was recently in a sales meeting for a company that I just started working with. One of the subjects that came up was how to handle the first interaction with the prospect. By first interaction, I'm referring to the first conversation…
The first Stihl battery-powered backpack blower, the BGA 300, is also the most powerful battery blower in the Stihl line-up, delivering 25 newtons of blowing force and max air speed of 194…
AriensCo is adding to its equipment offerings with a new line of walk-behind mowers under the Ariens brand. "We're back in the walk business and in a big way," says Andy Massignan, Director…