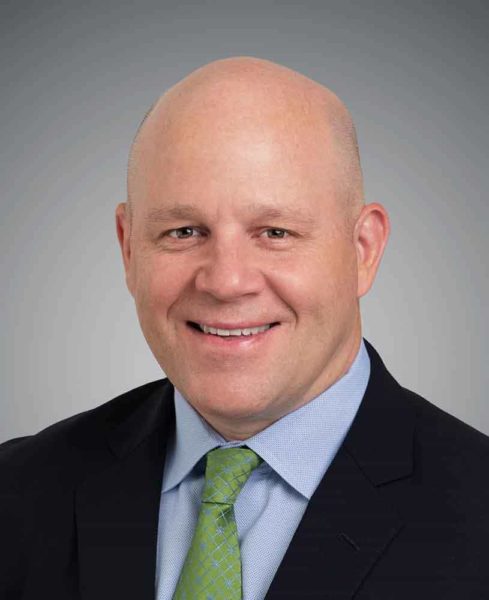 Chris Keffer In As New Stihl President & CEO
As of August 4, current Stihl Senior Vice President of Sales and Marketing Chris Keffer will be promoted to President and CEO. He succeeds Terry Horan, who has been appointed to the Board of Directors of Stihl Inc.
"Terry has the heartfelt thanks of the Stihl family for his exceptional leadership," says Dr. Nikolas Stihl, chairman of the advisory and supervisory boards at the Stihl Group. "He has built a strong leadership team and established the foundation for significant growth through a demonstrated commitment to our loyal distribution network and local Stihl dealers, focusing the organization on winning as one team."
Chairman of the Stihl Executive Board Michael Traub adds, "The U.S. is by far our most important market worldwide. These appointments provide stability and continuity, which are critical to our long-term strategic and operational success. Chris has quickly established himself as an innovator and leader and has a keen understanding of our market and our customers. His experience and expertise will enable the company to lead in all markets in which we choose to compete."
"I would like to thank Terry, the Stihl Board and the Stihl family for their confidence in me," says Keffer. "Stihl has always had a long-term strategic outlook. So, while our market may be facing short-term challenges, we see tremendous opportunity in our future. We have the people, products, programs and partners to grow our position as the leading authority in the gas and battery power equipment markets."
The Toro Co. and Lowe's Co., Inc. have announced a strategic retail partnership where Lowe's will carry Toro zero-turn riding mowers, walk-behind mowers, portable power equipment and snow…
HBS Systems, a provider of web-based equipment dealership management solutions, is partnering with Record360, a digital inspection software that leverages photos and videos to record the…
Diamond Mowers has launched a new online portal designed to provide dealers with everything they need to know about and sell Diamond Mowers' products and services—all in one location….