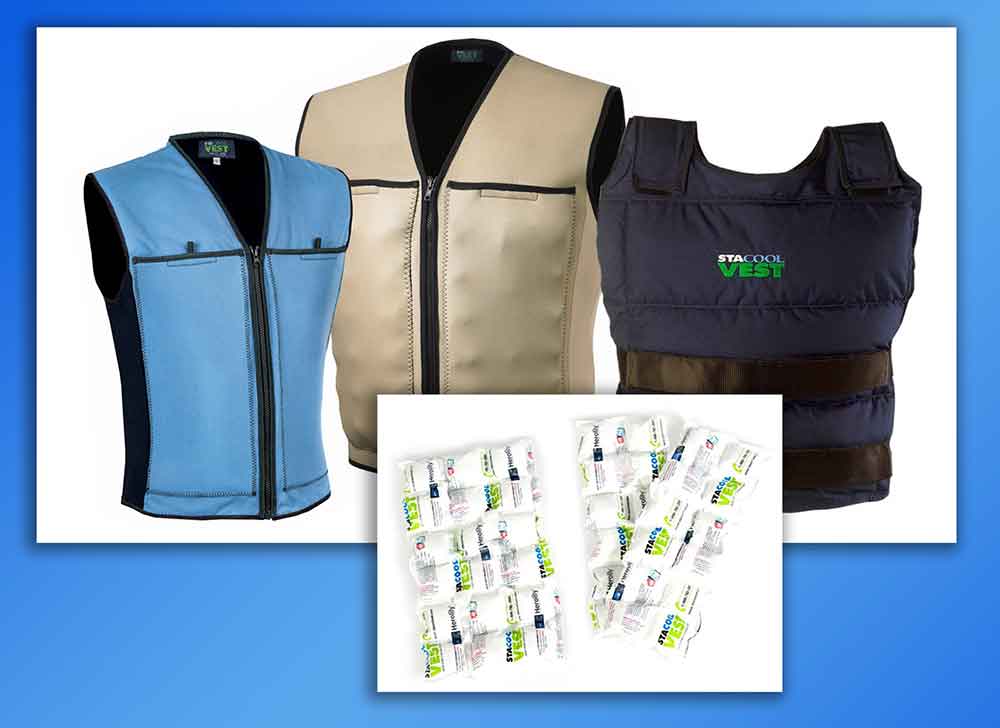 Diversify With: StaCool Vest
The StaCool Vest core body cooling system is made of micro-thin, highly breathable materials that are easy to care for, providing wearers unsurpassed cooling comfort without compromising mobility. With models that can be worn over or under normal clothing, there is a StaCool Vest to suit any style, preference, and application.
ThermoPaks in the front and back of the vest provide hours of cooling; a spare set of ThermoPaks are included with each StaCool Vest to extend cooling time and comfort when the initial set thaws. The StaCool Vest provides ultimate body core cooling, a thermal barrier is built in to ensure wearer does not get too cold.
StaCool Industries, Inc., has been manufacturing body core cooling technology since 1997. All StaCool Vests can be made in fire retardant material. They can be purchased directly from StaCool Industries, or through national distributors.
Visit StaCoolVest.com.
The performance and reliability of power equipment parts is essential to the success of servicing dealers and landscape professionals. From service jobs and minor repairs to complete engine…
Husqvarna Group has introduced two new Xcite zero-turn mowers, models Z350 and Z380, to its riding mower portfolio for consumers. These two new mowers feature industry-first on-stick…
A complete line of small-engine fuel stabilizers and treatment additives are featured in Rotary's 2023 master parts catalog including Sta-Bil, Ethanol Shield, PRI-G, Sea Foam, B3C, Helix and pre-mixed VP…