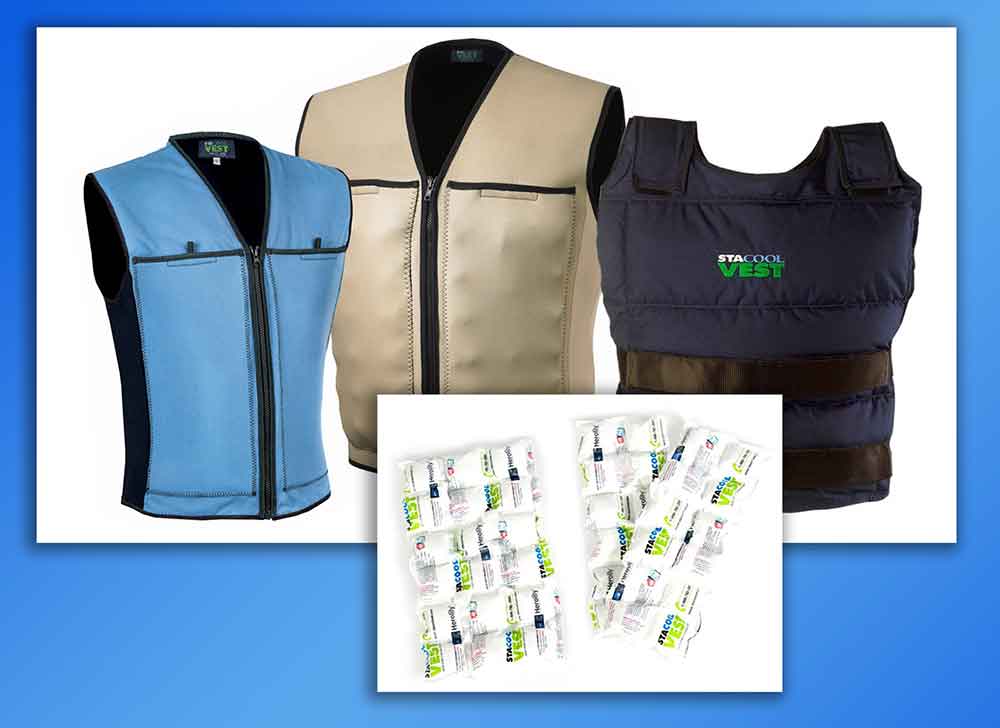 Diversify With: StaCool Vest
The StaCool Vest core body cooling system is made of micro-thin, highly breathable materials that are easy to care for, providing wearers unsurpassed cooling comfort without compromising mobility. With models that can be worn over or under normal clothing, there is a StaCool Vest to suit any style, preference, and application.
ThermoPaks in the front and back of the vest provide hours of cooling; a spare set of ThermoPaks are included with each StaCool Vest to extend cooling time and comfort when the initial set thaws. The StaCool Vest provides ultimate body core cooling, a thermal barrier is built in to ensure wearer does not get too cold.
StaCool Industries, Inc., has been manufacturing body core cooling technology since 1997. All StaCool Vests can be made in fire retardant material. They can be purchased directly from StaCool Industries, or through national distributors.
Visit StaCoolVest.com.
A new line of professional-grade arborist products including climbing ropes, hardware and safety equipment is now available from Rotary. Over 230 new items are featured including the latest…
Harnessing the portable productivity, performance, and run-time of M12 Fuel technology, Milwaukee has introduced the most compact hedge trimmer for detail applications. The M12 Fuel 8 in….
With Altoz's commitment to designing and developing innovative and differentiated products, the manufacturer is excited to announce the release of the Altoz Switch stand-on tracked compact…