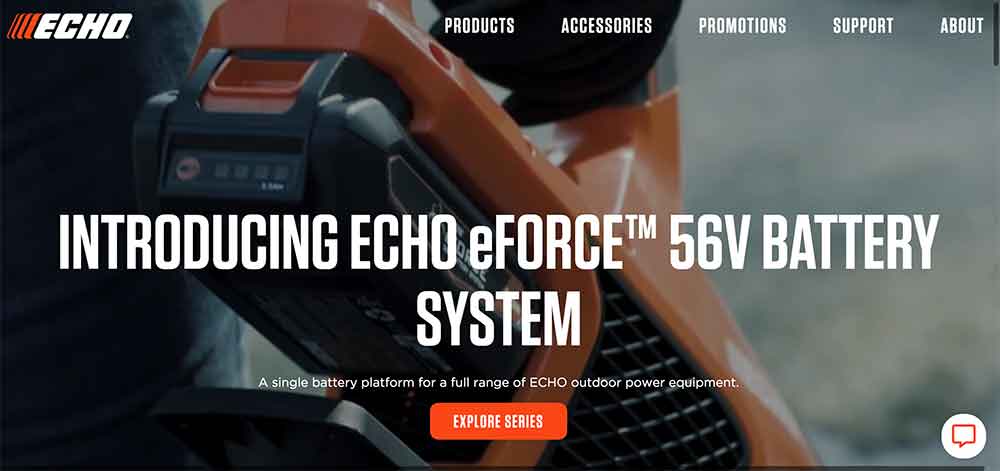 Echo Launches New Website
Echo Inc. is pleased to announce the launch of its new website at www.ECHO-USA.com. The new site provides information about hundreds of Echo products that span across all power equipment categories, to better help visitors understand the company's products and innovation. It features a streamlined modern design, improved navigation and functionality, a live customer service chat, among many other benefits.
The new ECHO-USA.com web site offers visitors:
Easy Navigation: Easy for end users to operate and find desired information, such as product information, and store locator.
Live Support: During business hours, visitors will be able to chat with a live customer service representative.
Mobile Optimization: The new website is fully functional for mobile devices.
Visit the new web site to see regular updates with new products, media stories dealer promotions, corporate milestones, industry news and more.
The Toro Co. and Lowe's Co., Inc. have announced a strategic retail partnership where Lowe's will carry Toro zero-turn riding mowers, walk-behind mowers, portable power equipment and snow…
HBS Systems, a provider of web-based equipment dealership management solutions, is partnering with Record360, a digital inspection software that leverages photos and videos to record the…
Diamond Mowers has launched a new online portal designed to provide dealers with everything they need to know about and sell Diamond Mowers' products and services—all in one location….