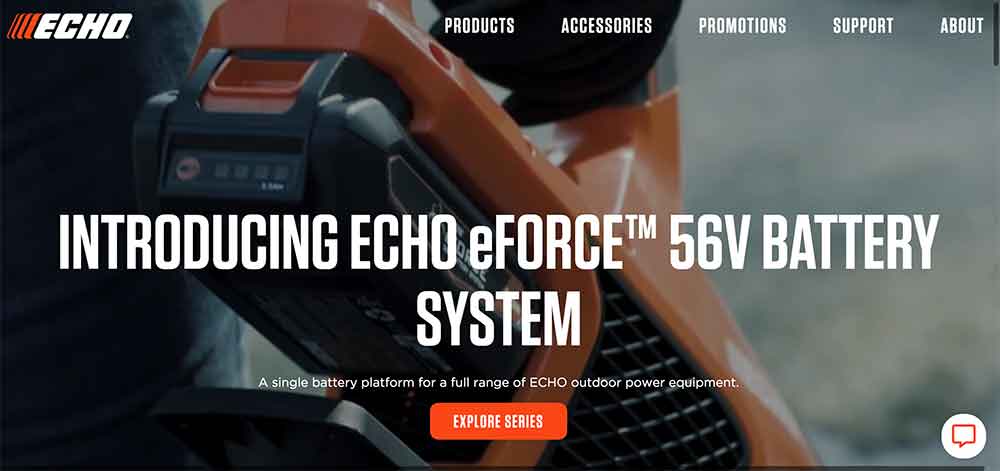 Echo Launches New Website
Echo Inc. is pleased to announce the launch of its new website at www.ECHO-USA.com. The new site provides information about hundreds of Echo products that span across all power equipment categories, to better help visitors understand the company's products and innovation. It features a streamlined modern design, improved navigation and functionality, a live customer service chat, among many other benefits.
The new ECHO-USA.com web site offers visitors:
Easy Navigation: Easy for end users to operate and find desired information, such as product information, and store locator.
Live Support: During business hours, visitors will be able to chat with a live customer service representative.
Mobile Optimization: The new website is fully functional for mobile devices.
Visit the new web site to see regular updates with new products, media stories dealer promotions, corporate milestones, industry news and more.
Kenect, a texting platform, used by dealerships to communicate with their customers, generate reviews, produce leads, collect payments and increase revenue, has announced that it has…
Altoz is pleased to announce that Rod Larson has joined the Altoz team as the Service Parts and Accessories Manager. With over 35 years of experience in the outdoor equipment industry, Larson…
All Balls Racing Group and Stens are revving up powersports enthusiasts with the launch of "Win this Beast" sweepstakes. The companies have partnered with Power Sports Nation and UTV Sports…