New From Husqvarna: T540 XP Mark III Saw
Remastered for reliability, the new T540 XP Mark III from Husqvarna responds to the need for greater power, productivity and maneuverability with products that get the job done safely, efficiently and effectively.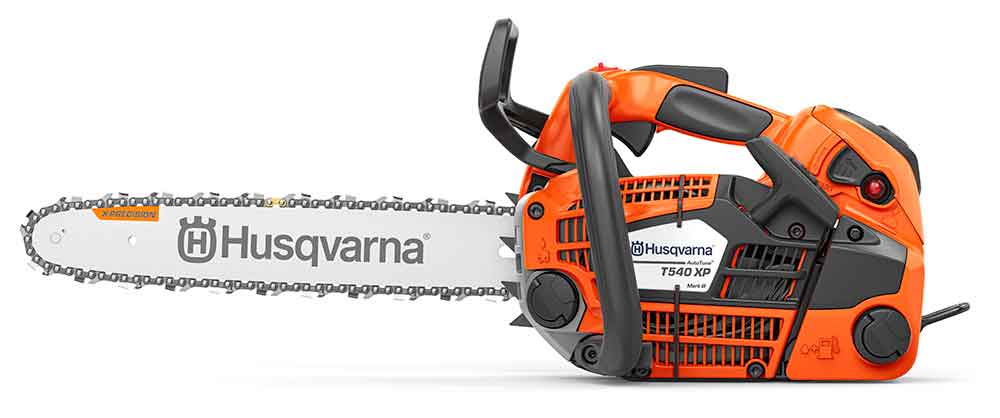 The new T540 XP Mark III was redesigned following consumer feedback resulting in a lightweight, balanced, and agile chain saw for climbing and cutting. With a high cutting capacity, the T540 XP Mark III was redeveloped to ensure maximum reliability and trusted performance over hours of use. Its lightweight ergonomic design aids operator comfort and AutoTune 3.0 technology enables simple start technology and ensures peak performance even in the toughest of environments. This chain saw represents the next generation of products designed with—and for—professional arborists.
The engine power of the T540 XP Mark III is enhanced with Husqvarna's SP21G X-Cut chain, maximizing precision and productivity. AutoTune 3.0 technology allows pros to use the same starting procedure on hot or cold starts, with no risk of flooding. Husqvarna's X-Torq engine design delivers impressive power and LowVib technology reduces handle vibration. Added versatility comes from double eyelets that make it easy to attach and remove from the climbing harness keeping it closer to the body while climbing
Visit Husqvarna.com
Power Distributors was named "Distributor of the Year" at the 26th annual Equipment and Engine Training Council (EETC) Annual Conference, held in Fort Collins, Colo. April 12-15….
Kawasaki Engines today announced the relaunch of KawasakiEnginesUSA, the company's consumer website. The updated site provides commercial and residential customers with easy-to-find and…