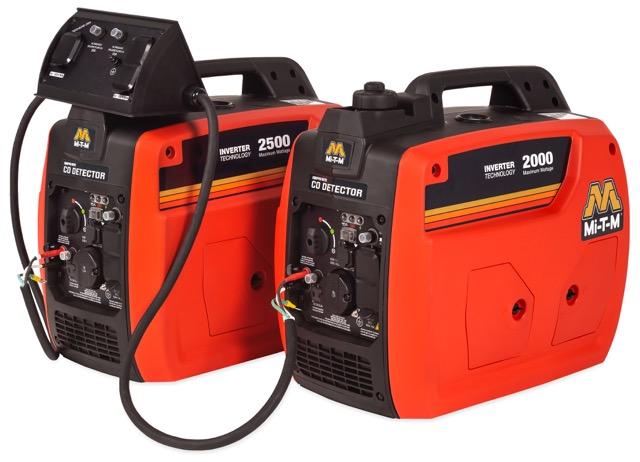 New From Mi-T-M: Inverter Generator
Mi-T-M Corp. has recently made the new inverter generator with carbon monoxide (CO) detectors available.
Each model, ranging from 2000 to 8000W, is equipped with a CO detector and auto shutdown if CO levels become unsafe. The models comply with the CPSC's recommended requirements to address consumer exposure to unsafe CO emissions.
The 2000 and 2500 W inverter generator models feature GFCI protected receptacles, with lightweight frames and are designed for easy hand carrying, making them stand apart from other inverter models.
The 3500 W inverter generator is the only model in this series with an open frame design from Mi-T-M. This generator takes accessibility and portability to the next level while delivering clean power.
The 4000 and 8000 W models include recoil and electric start with a sealed battery, as well as handles and wheels for portability. Both models include digital displays with LED lighting for voltage, hertz, run hours and total hours.
All models include 1-year alternator and 3-year engine warranties.
Visit www.mitm.com.
Established in 1980, Linddana, parent company of North American newcomer TP Chippers, was the first company in the world to launch a mobile, battery chipper into production in 2019 and has…
Thousands of premium quality belts are highlighted in Rotary's 2023 catalog for servicing dealers and distributors. Replacements for all the popular brands of mowers, snow throwers and snow blowers are included in a special 70-page section with photos, illustrations and descriptions plus an OEM belt chart…
Kress has introduced a new line of robotic mowers equipped with the most innovative positioning technology on the market. The Kress real-time kinematic network (RTK), combined with Mowing…